Your real estate agents with truly added value.
Are you planning on selling your home? For a successful sale, being mentioned on Funda is not enough. The Qualis real estate agent specialises in expertise and an excellent marketing mix, which are essential.
Expertise in the higher segment
Knowledge of the local market
Regional, nationwide and international reach
Large base of home searchers
Able to view potential buyers
Effective marketing strategies
Private sales as selling tactics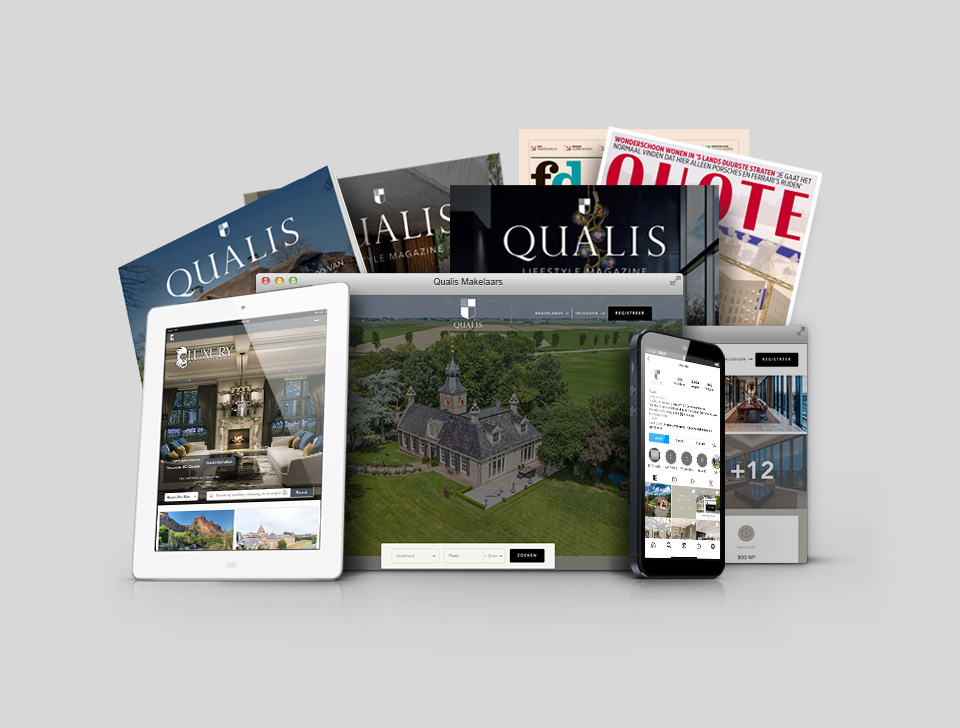 Showcasing your home
Houses within a higher price range have different rules than, for example, a semi-detached house. Potential buyers are not always actively searching, as they are currently living ideally but 'maybe someday'. We know how to reach this target group and tempt them to take action. In the Netherlands and (far) beyond with all the necessary tools. From our own magazines and radio advertisements and from Google Ads and social media to video and email marketing.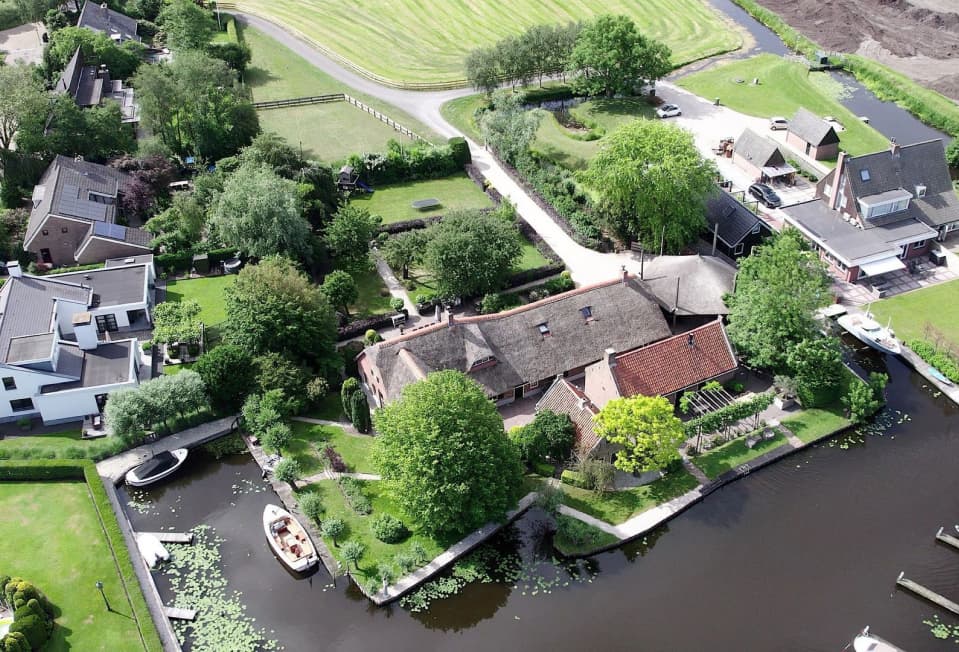 Powerful and collective
By choosing Qualis, you benefit from the combined power of 50 real estate agents. You can access 50 databases with search queries. Information and market developments are exchanged regularly, so we can keep ourselves up-to-date. Financially, legally and fiscally, specific points are more complex than an average semi-detached house. From your Qualis real estate agent, you can expect particular knowledge and advice on a certain level.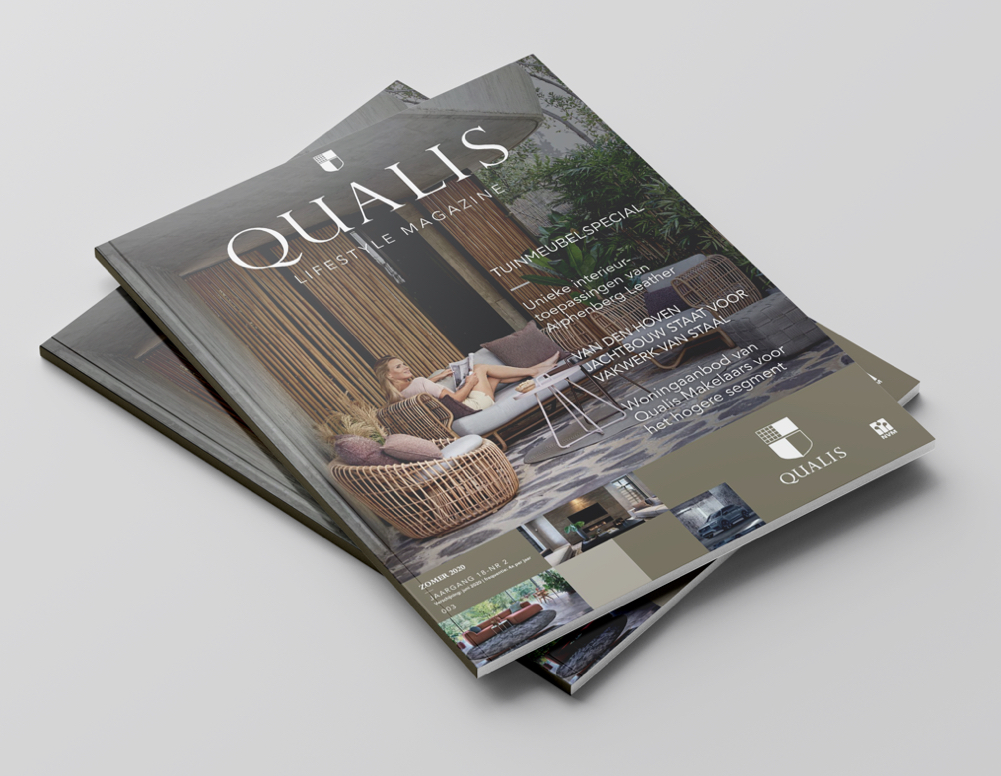 Qualis Magazine
The Qualis Magazine consists of the latest interior, design, art, travel, and the finest culinary trends. In addition, this is the magazine that contains exclusive listings of all of the Qualis real estate agencies. The Qualis Magazine reaches 24,000 handpicked addresses of houses in the higher segment.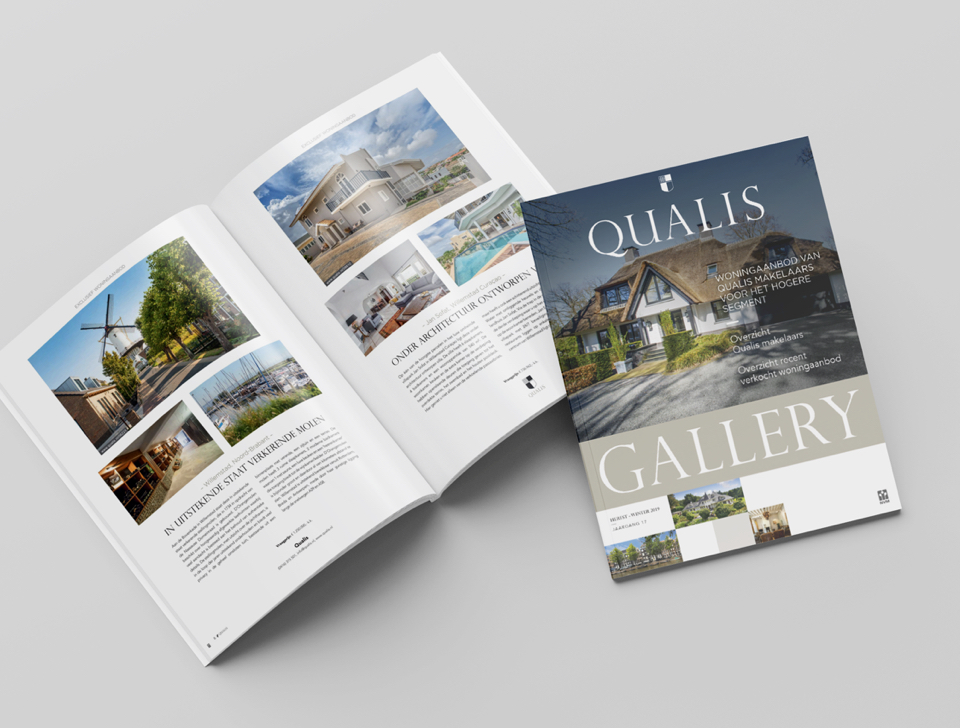 Qualis Gallery
The exclusive listings of all of the Qualis real estate agencies are gathered in the Qualis Gallery. All 12,000 receivers of the magazine are most definitely interested in moving houses at short notice. 'First sell, then buy' is the motto of many homeowners in the higher segment.

Sales advice without obligations
Please fill in your details below so the Qualis agency in your area can contact you as soon as possible.