Selling discreetly.
On your terms, sell your house without any pressure, peacefully and privately. Qualis discreetly brings supply and demand together.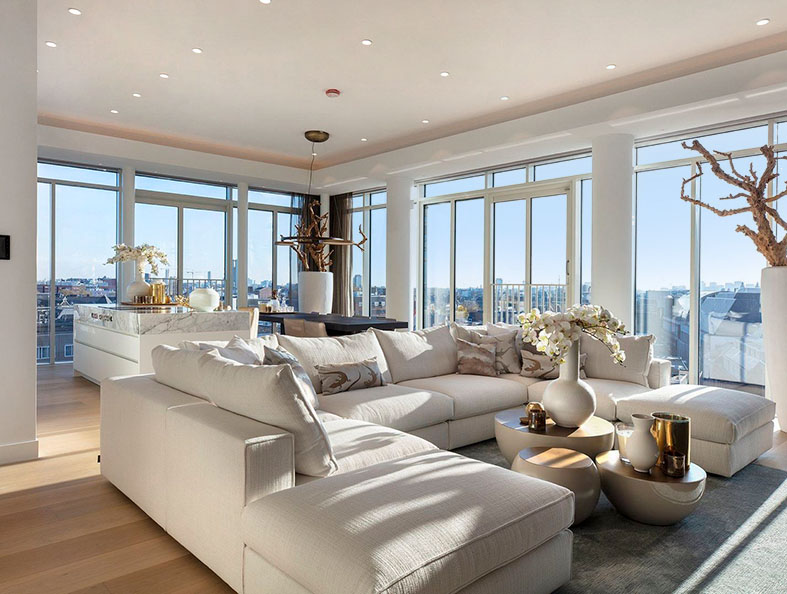 A promising sales strategy
Would you like to sell your home peacefully and privately? Private sales allow you to do so. There will be no board in your garden, and we will not list your house on Funda. Yet we pay just as much attention to your home as we do with a regular sale. Depending on your wishes, we present your home within the 'secret' listings on Qualis.nl and to our large searcher base. If necessary, we add other media and resources. This way, you target an interested crowd. We present a promising sales strategy that we would gladly tell you more about.

Would you like to sell your home through private sales?
Please fill in your details below so the Qualis agency in your area can contact you as soon as possible.
VEELGESTELDE VRAGEN
Kijk eerst eens bij onderstaande onderwerpen. Daar vindt u per onderwerp de juiste contactgegevens. Voor overige vragen kunt u het contactformulier gebruiken.
Een veelgehoorde reden om te kiezen voor stille verkoop, is rust en privacy. Uw woning in het hogere segment verkopen via stille verkoop, betekent geen bord in uw tuin en geen advertentie op funda. Een vermelding op funda levert al gauw duizenden views op. Het overgrote deel van deze kijkers is geen potentiële koper. Heeft u hier bezwaar tegen? Dan biedt stille verkoop uitkomst.
Stille verkoop kan ook ingezet worden om de verkoopmogelijkheden (looptijd en prijsstelling) van uw woning te verkennen, zonder dat dit gecommuniceerd wordt via diverse kanalen.
Met stille verkoop van Qualis brengen we uw woning heel gericht onder de aandacht van de juiste doelgroep. Mensen die wonen en zoeken in het hogere segment. Zo kunt u rekenen op écht serieuze kandidaten.
Bent u benieuwd wat een stille verkoop voor uw woning kan betekenen? We vertellen u graag meer over deze kansrijke verkoopstrategie.
Bij stille verkoop, verkoopt u uw woning in het hogere segment in alle rust en met volledige privacy. Geen vermelding op funda en geen bord in de tuin.
Stille verkoop via Qualis
Qualis-makelaars besteden net zoveel aandacht aan uw woning als bij een reguliere verkoop. Hij of zij heeft dezelfde extra marketingtools tot zijn beschikking om uw woning succesvol te verkopen.
Afhankelijk van uw wensen presenteren we uw woning binnen het grootste 'geheime' aanbod van Nederland op Qualis.nl en aan ons grote zoekersbestand van 50 Qualis-makelaarskantoren. Eventueel voegen we daar meer media en middelen aan toe, gericht op de Nederlandse én internationale markt. Zo spreekt u heel gericht een zeer geïnteresseerde doelgroep aan.
Voldoet stille verkoop toch niet aan uw verwachtingen? Zonder 'schade' kan de woning in de reguliere verkoop worden gezet. Kortom, een kansrijke verkoopstrategie waar we u graag meer over vertellen.