Qualis REAL ESTATE AGENTS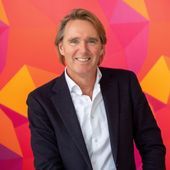 Your Qualis-broker
Bert-Willem Wijnhoud
Spitman Makelaars, Arnhem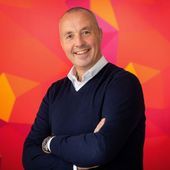 Your Qualis-broker
Ben Spitman
Spitman Makelaars, Oosterbeek
HOW DOES QUALIS SELL
WITHIN THE HIGHER SEGMENT?
1. CONSULTATION
2. VALUE AND SUPPLY ANALYSIS
3. INDICATIVE VALUATION
4. DISCUSS THE MARKETING STRATEGY
5. CHOOSE PRIVATE OR ACTIVE SALES
6. EXPECTED SALES TIME
QUALIS, REAL ESTATE AGENTS WITHIN THE HIGHER SEGMENT
In Arnhem area, you will find many homes within the higher price range. Different rules apply to these houses' buying and selling processes, compared to a semi-detached home.
The specialist in your region
Qualis real estate agency Spitman Makelaars knows and understands Arnhem's housing market like no other. They also know what else is involved on a financial, legal and fiscal level.
An extensive network is essential
Offering a home on Funda and placing a sign in the garden is simply insufficient when selling houses in the higher segment. Our market knowledge and experience, combined with the national network of 50 collaborating Qualis real estate agents, allows us to access 50 databases with search queries. Information and market developments are exchanged rapidly, so we stay up-to-date.
Reach your group of potential buyers
However, the combination of local specialism and national reach alone is not enough. Spitman Makelaars benefits from the unique and powerful marketing campaigns of Qualis. These marketing campaigns are conducted to find and reach relevant and potential home seekers. This also includes people who do not know yet that they want to move.
Where is your buyer?
Our marketing techniques range from radio commercials to advertisements in newspapers, from the intelligent Google Ads campaigns to InStream campaigns on Youtube. Not to forget, we will also mention your home in our Qualis Magazine, which reaches at least 24.000 addresses, four times a year, in the higher segment. In addition, we also place your home on 90 International housing sites for international traffic, which have millions of visitors per year.
Guaranteed privacy
Qualis Private Sales is a good choice for you if you wish to sell your home peacefully and privately. We are in contact with sellers and potential buyers who orient themselves within the higher segment. Qualis real estate agents are discreetly bringing supply and demand together.
WHY SHOULD YOU CHOOSE QUALIS AS YOUR REAL ESTATE AGENCY
Local specialism combined with a national and international network
Effective marketing strategy
Specialised in the higher segment
Large base of search queries
Worldwide attention for your home
Private sales as a possible sales tactic
WOULD YOU LIKE TO INCREASE YOUR CHANCES OF A FASTER SALE AT AN OPTIMAL PRICE?
Contact the Qualis real estate agents Spitman Makelaars for houses in Arnhem area.
WONEN IN EEN BIJZONDER GEBIED
Als hoofdstad van provincie Gelderland, heeft Arnhem een rijke en bewogen geschiedenis die terug te vinden is in een groot aantal monumenten. De stad is de groene poort naar de Veluwe, bosrijk en heuvelachtig. Aan de zuidrand van de Veluwe ligt de gemeente Renkum. Hiertoe behoren de 6 dorpen Doorwerth, Heelsum, Heveadorp, Oosterbeek, Renkum en Wolfheze. Ze liggen in het glooiende landschap met heidevelden en bossen, afgewisseld met landbouwgronden en doorsneden door beken.
Een bijzonder mooie omgeving om te genieten van het leven.
LANDHUIZEN, VILLA'S...
Bij Spitman Makelaars kunt u terecht voor de aan- of verkoop van bijvoorbeeld herenhuizen, woonboerderijen, landhuizen en villa's. Wilt u hierover eens met ons van gedachten wisselen? U bent uiteraard van harte welkom. Zonder kosten en zonder verplichtingen, dat spreekt vanzelf. We ontmoeten u graag!