Schijf
Scherpenbergsebaan 6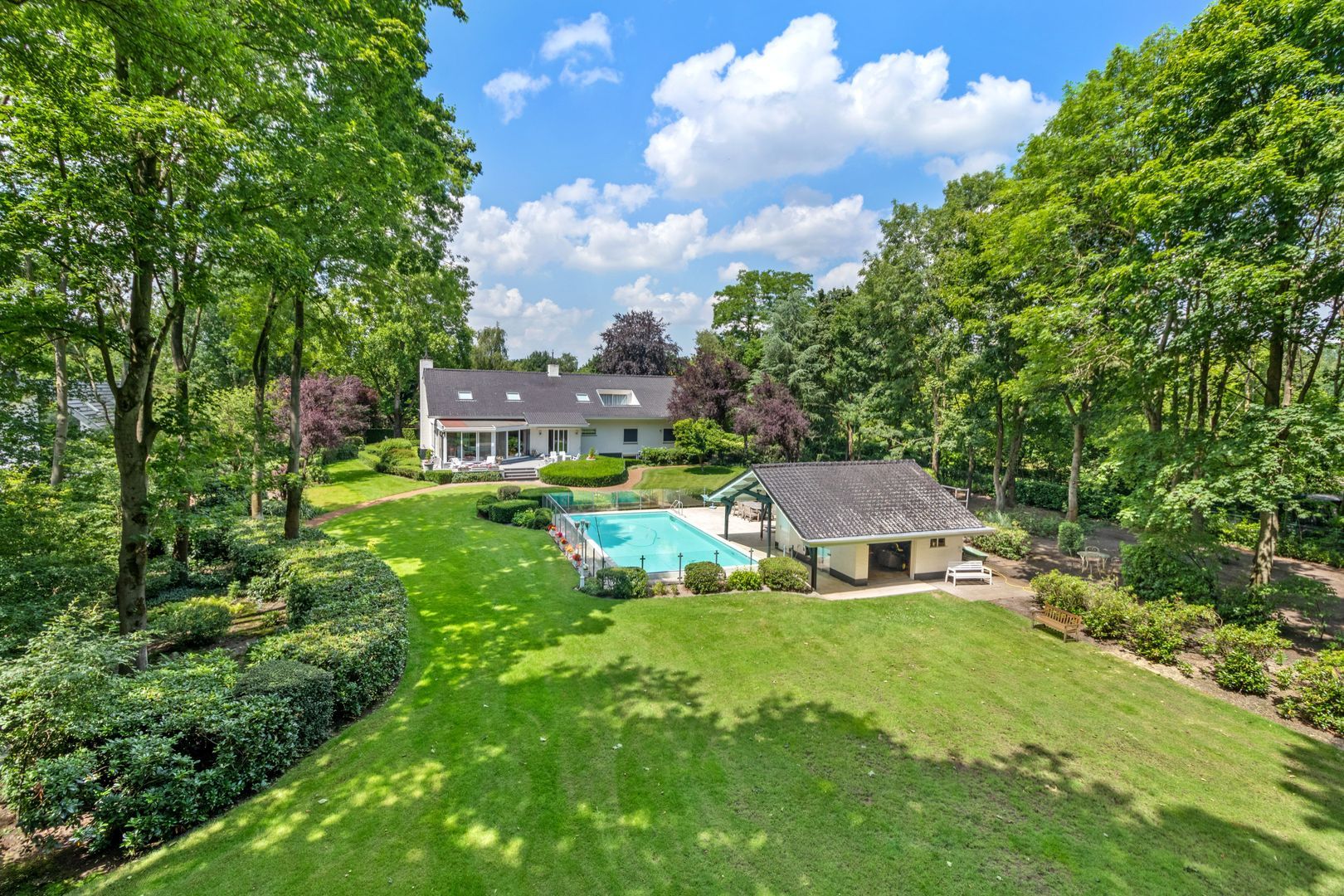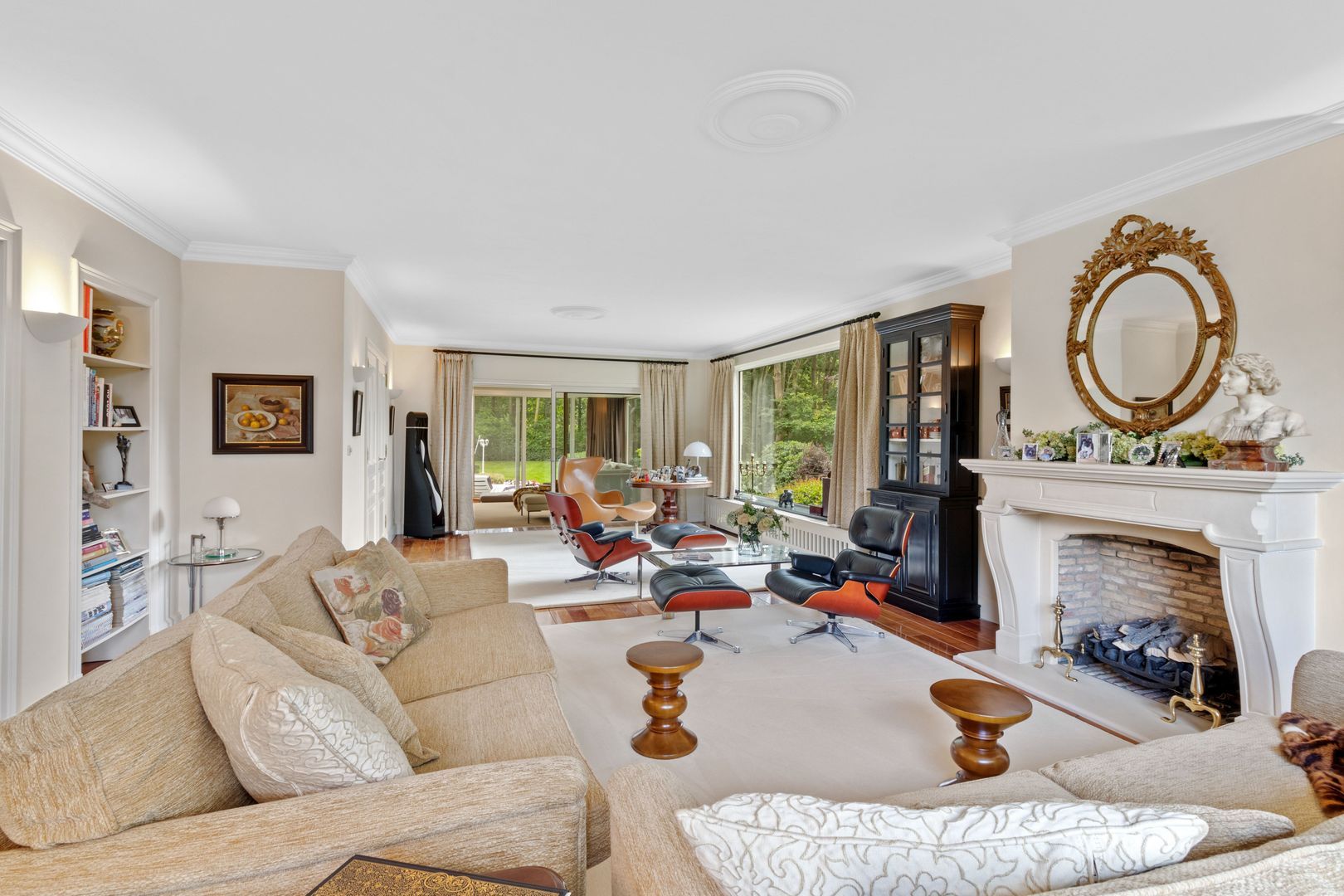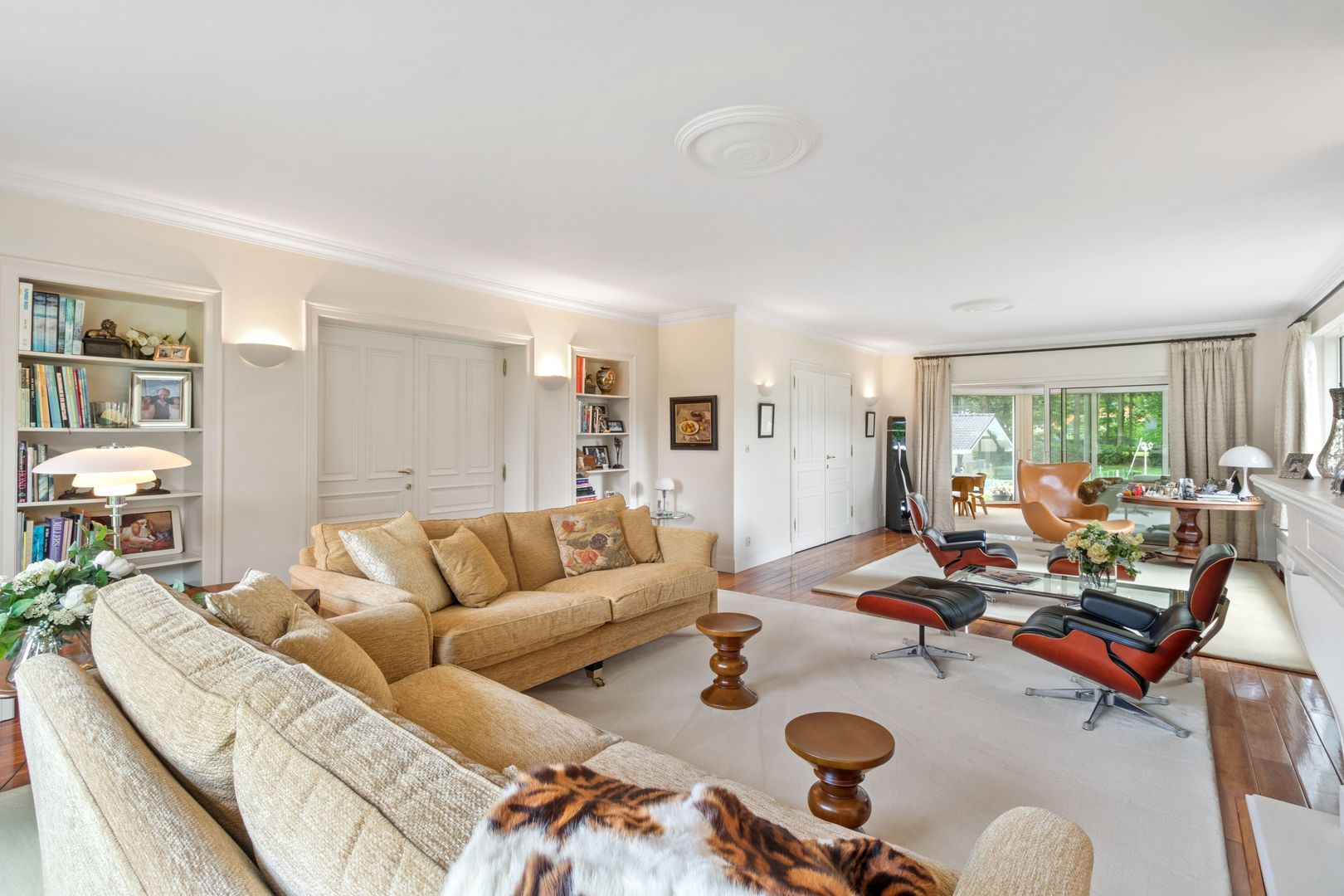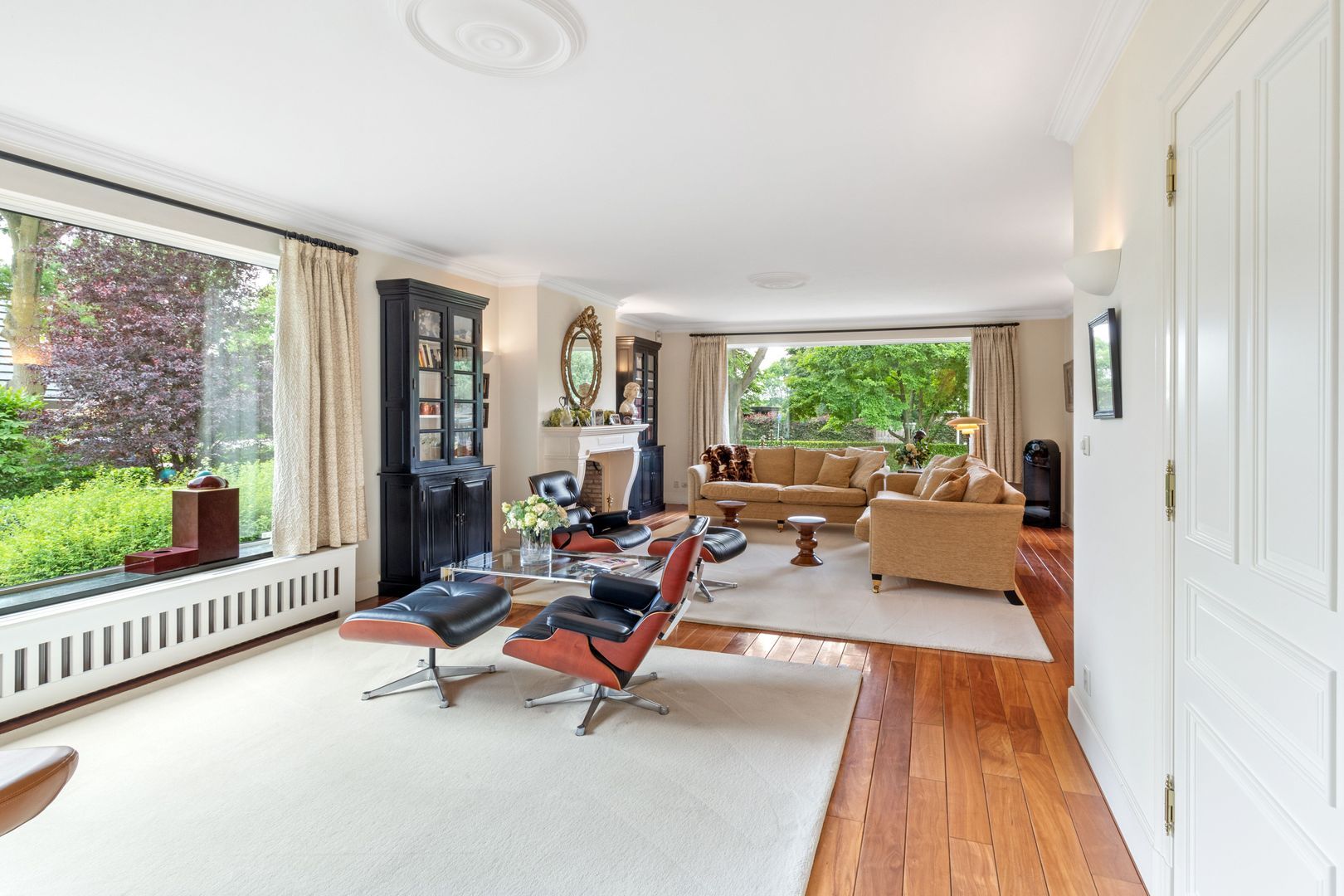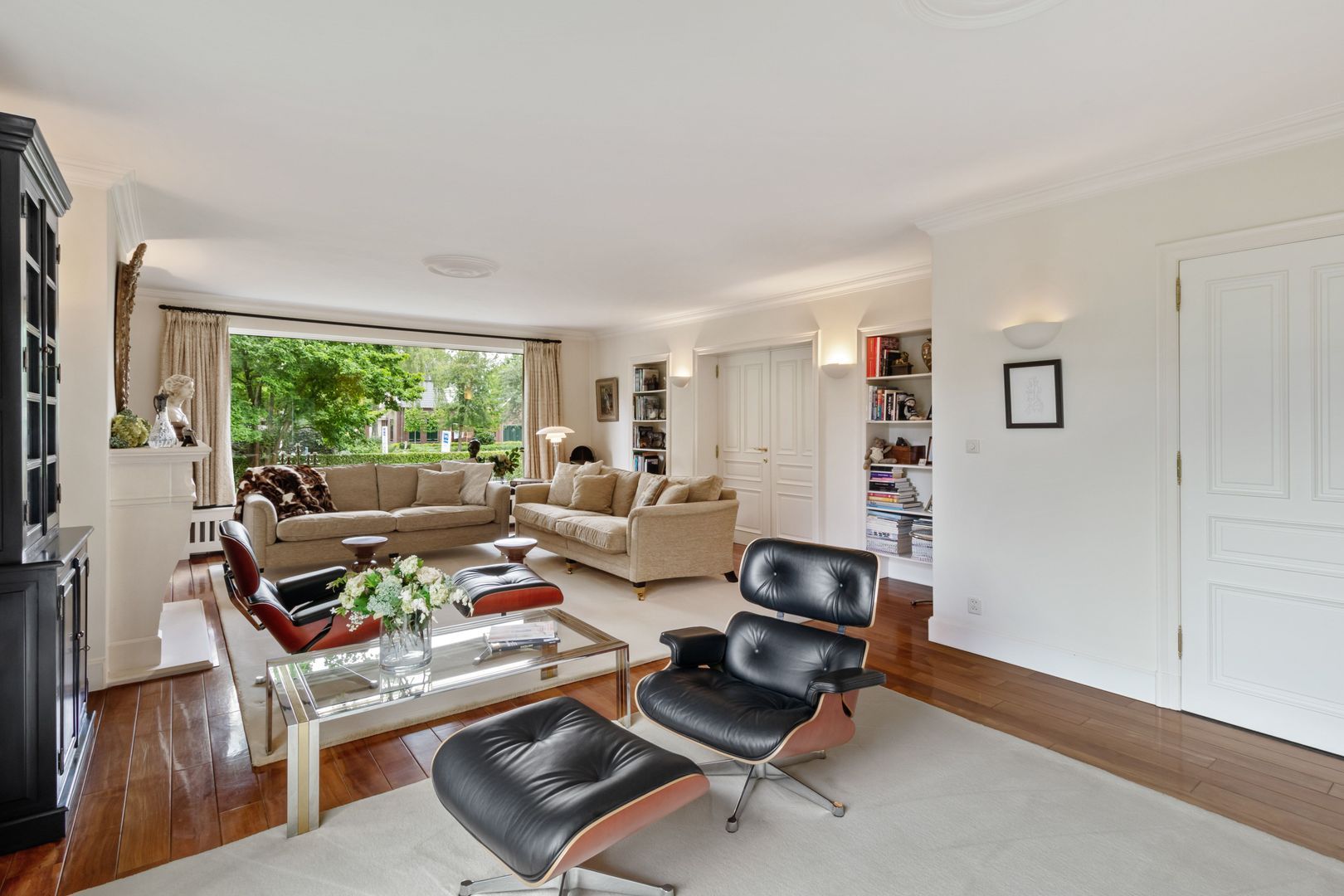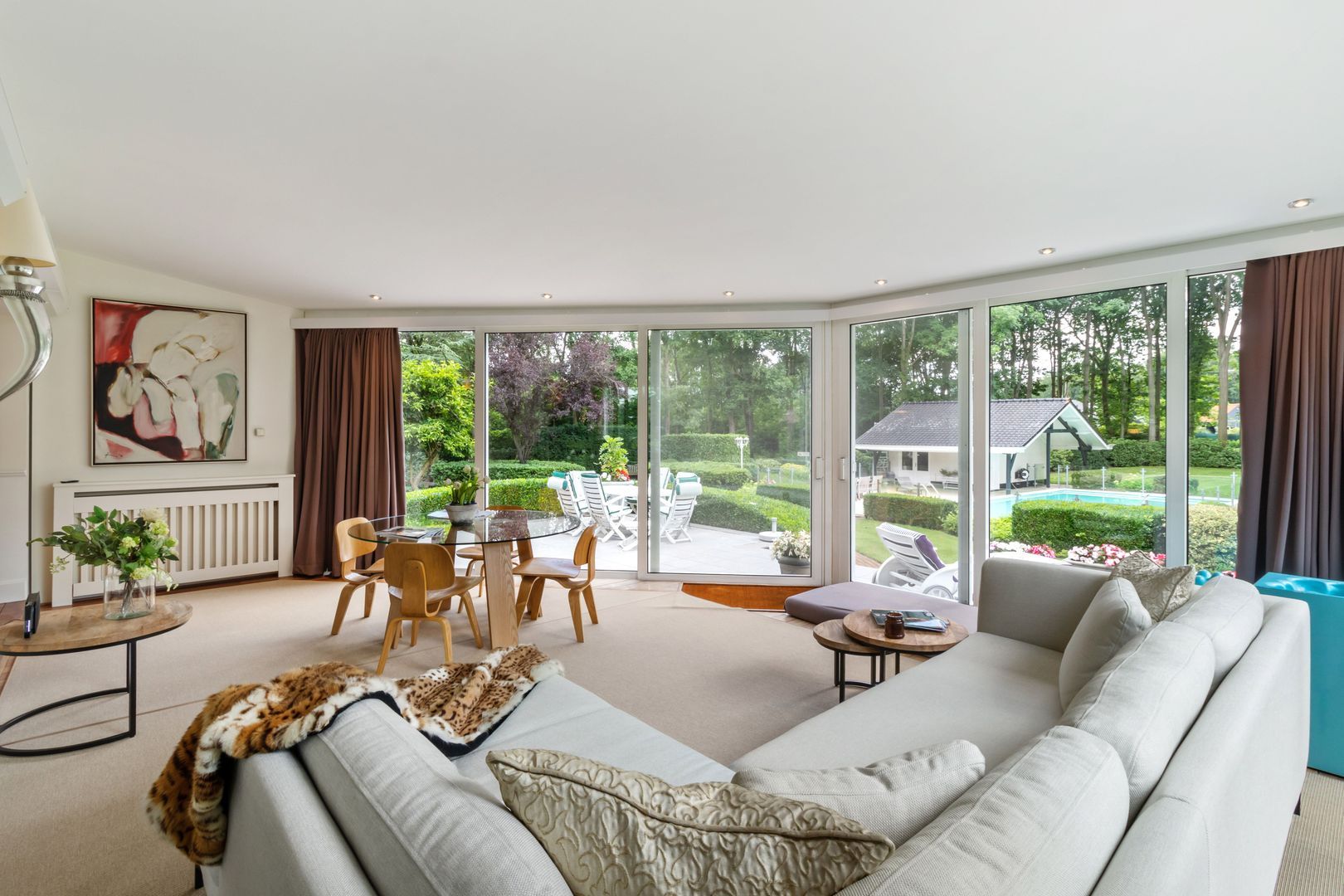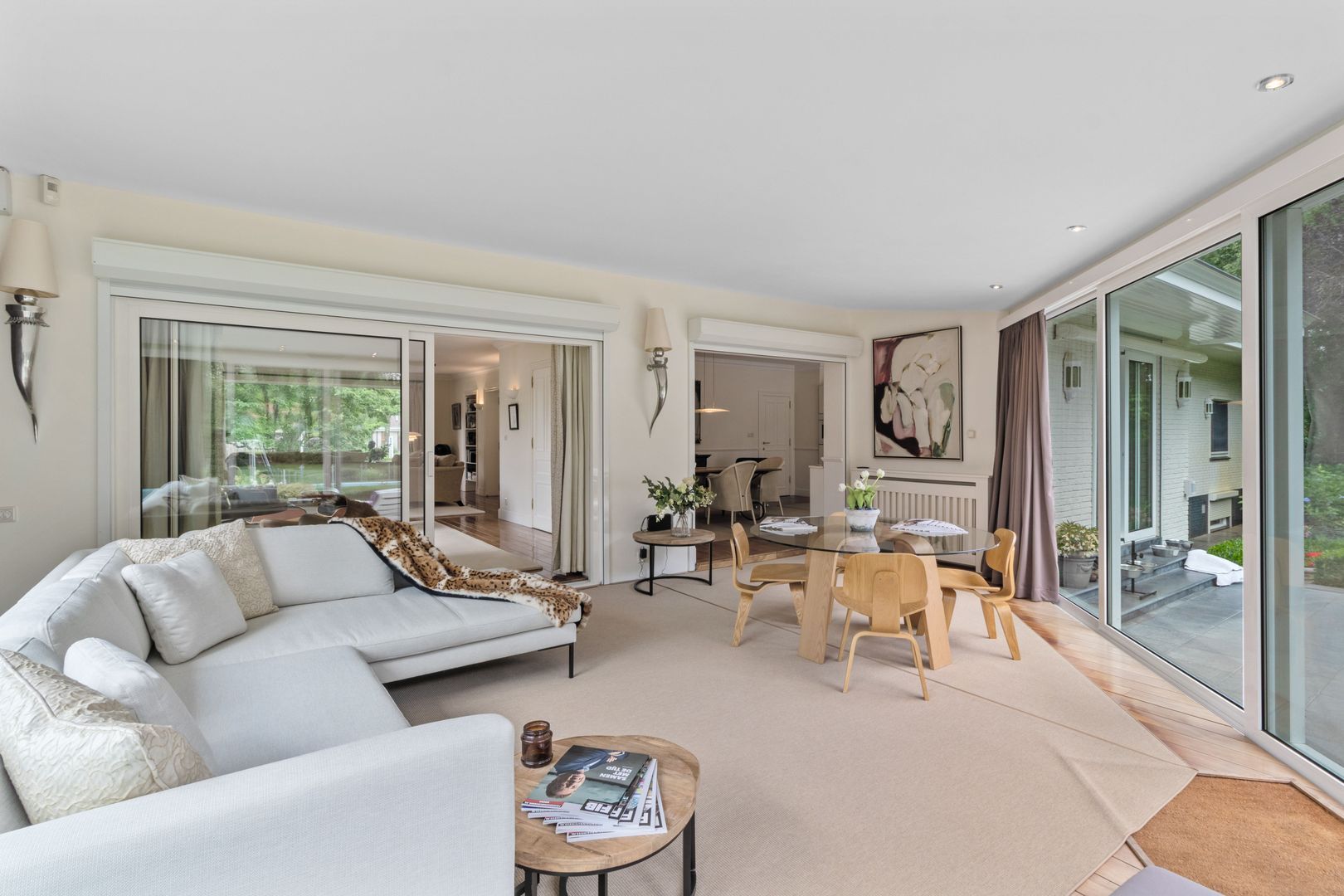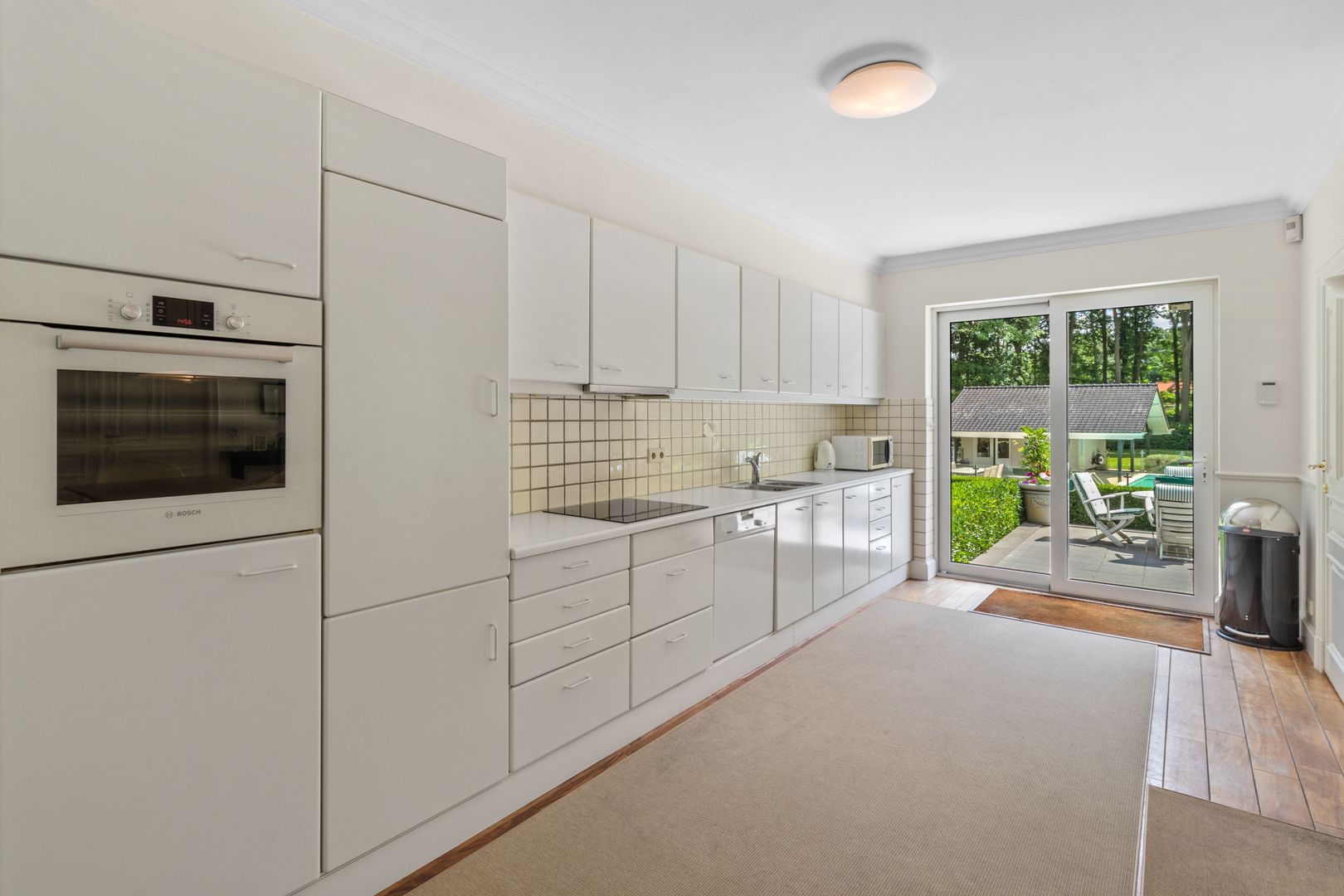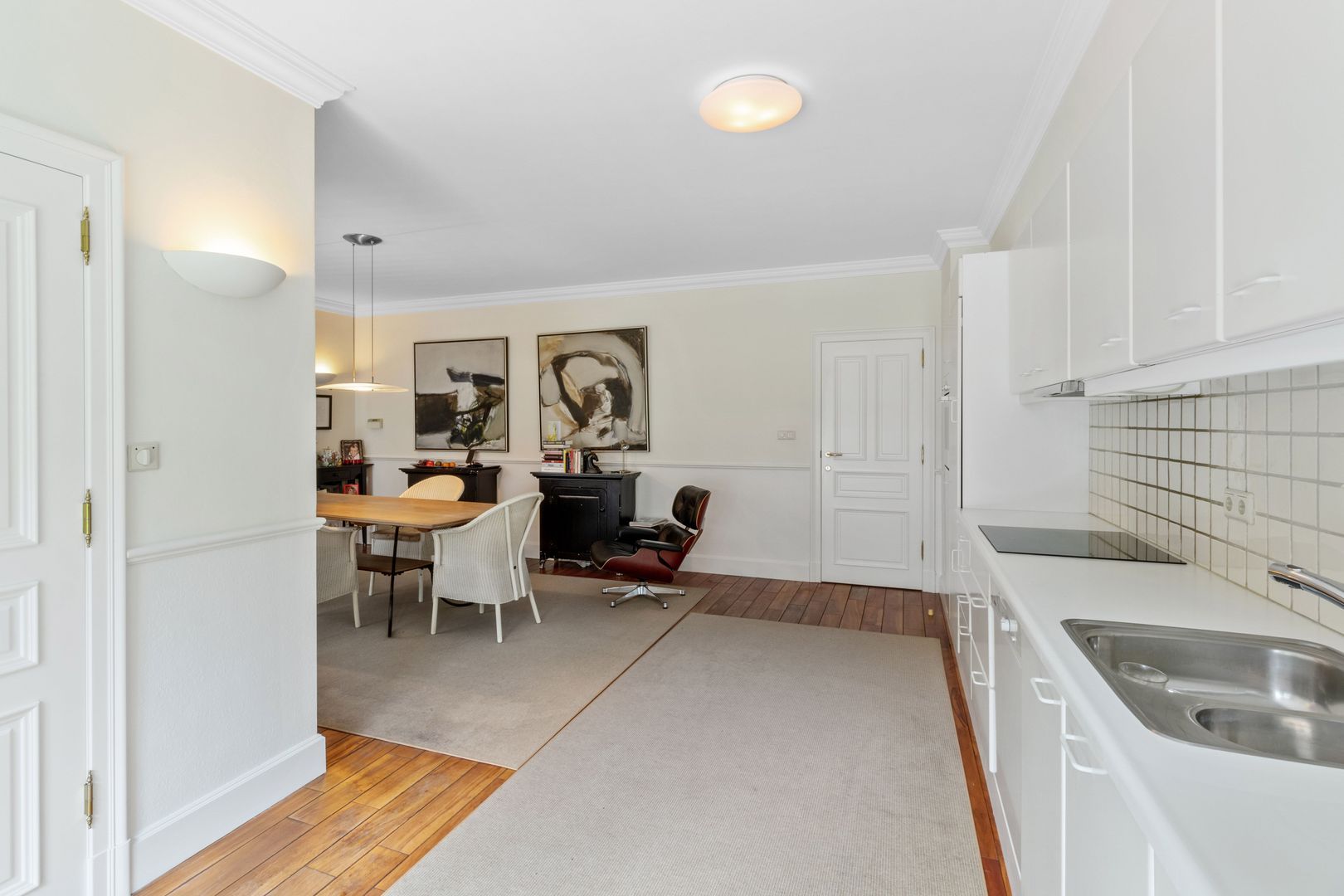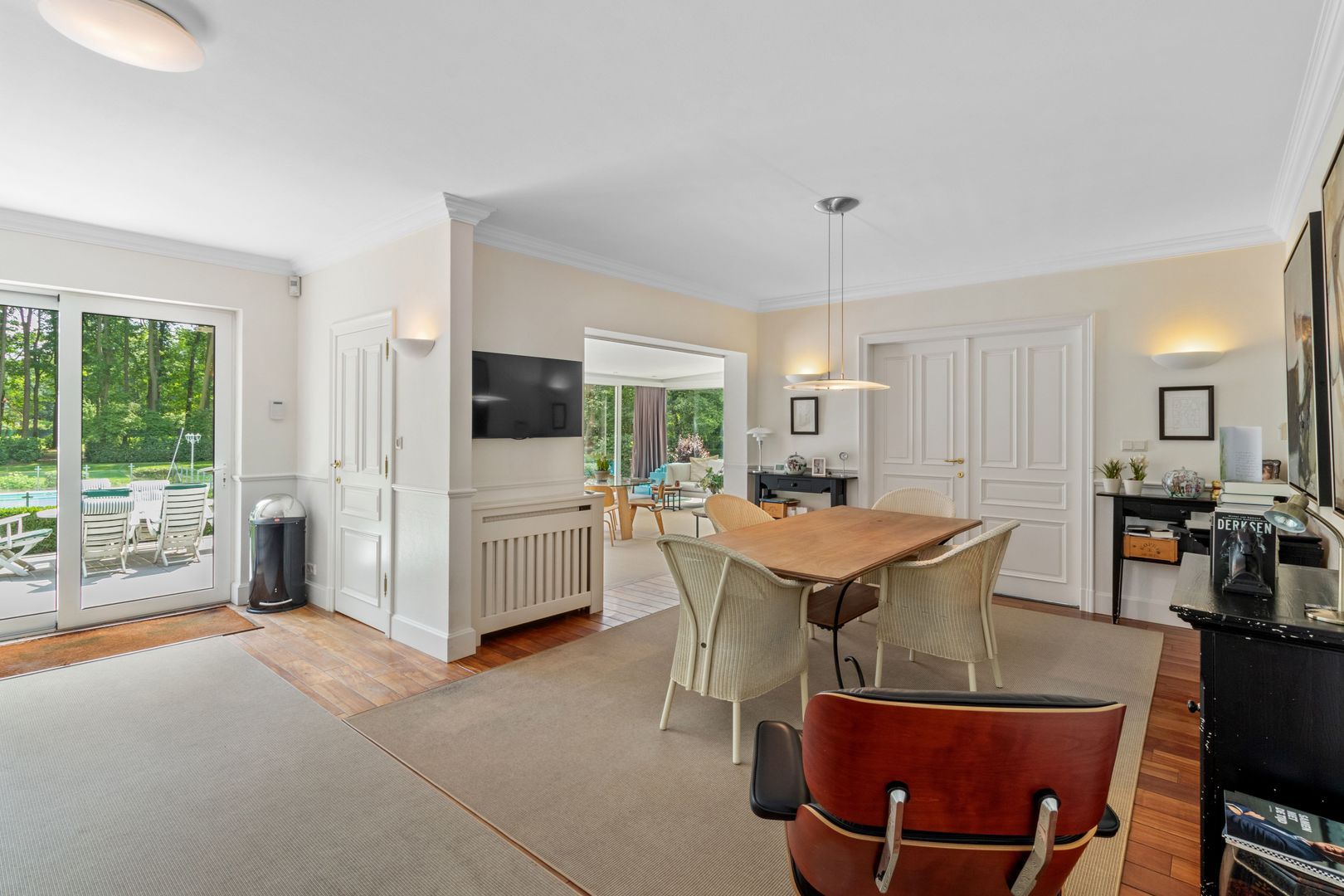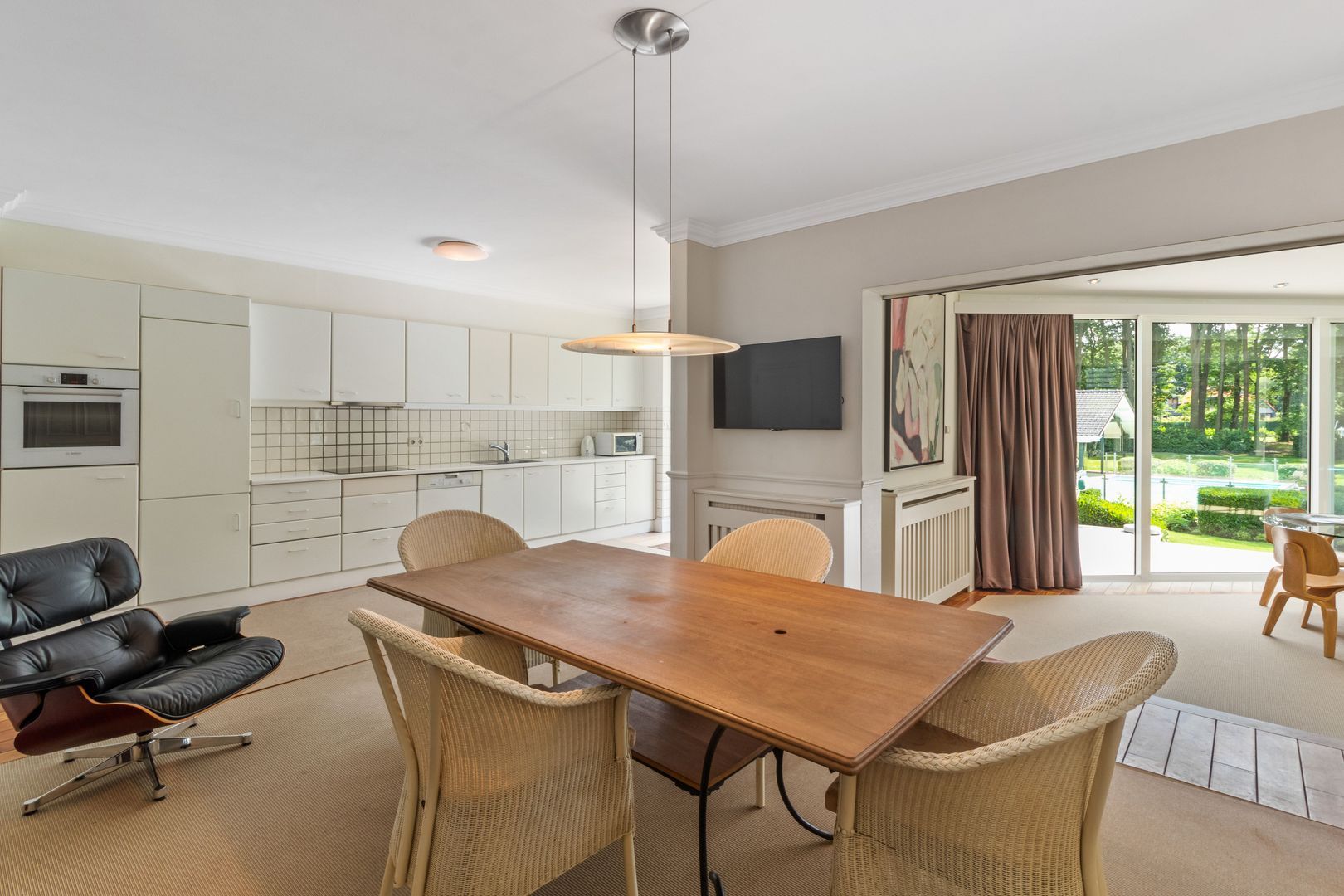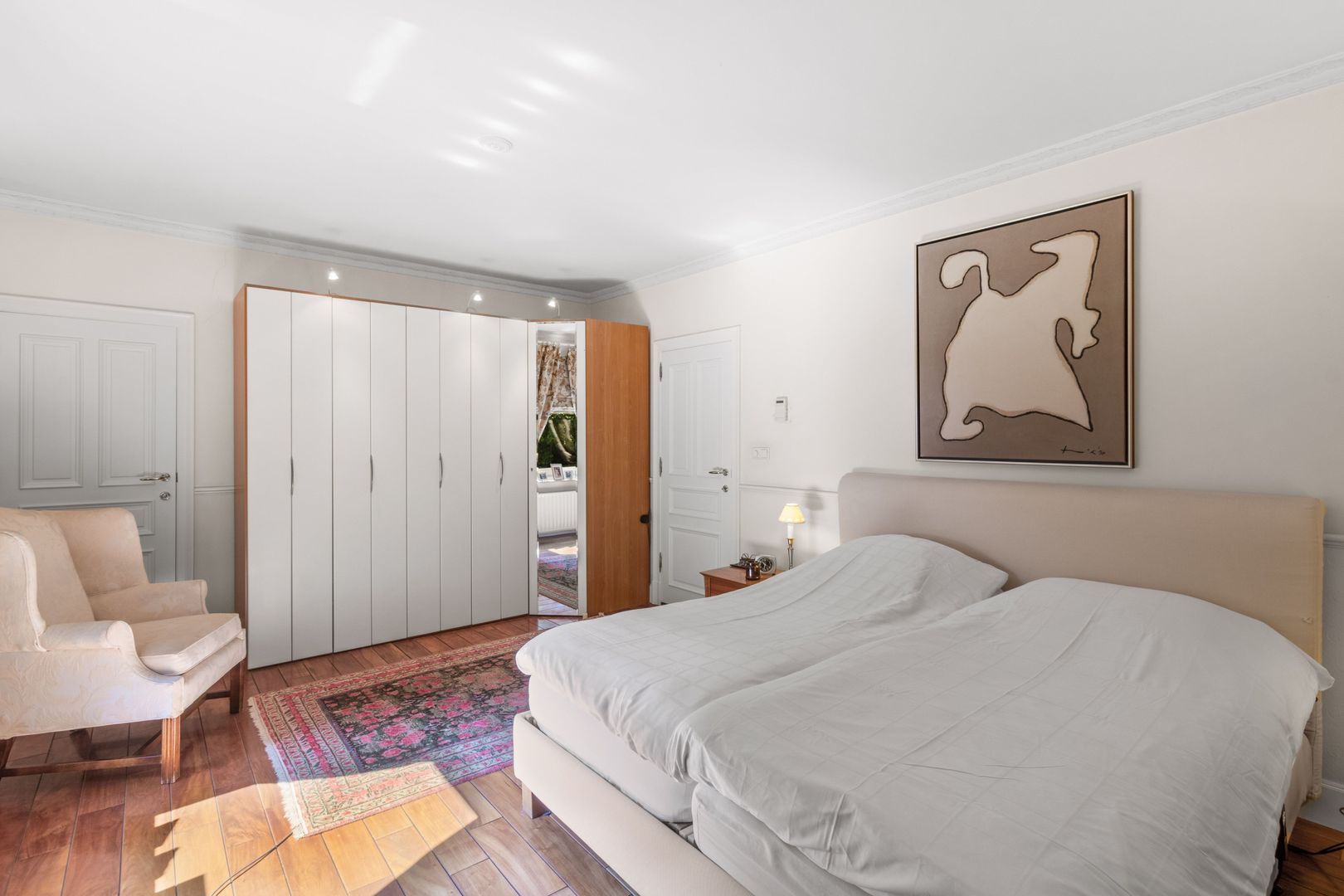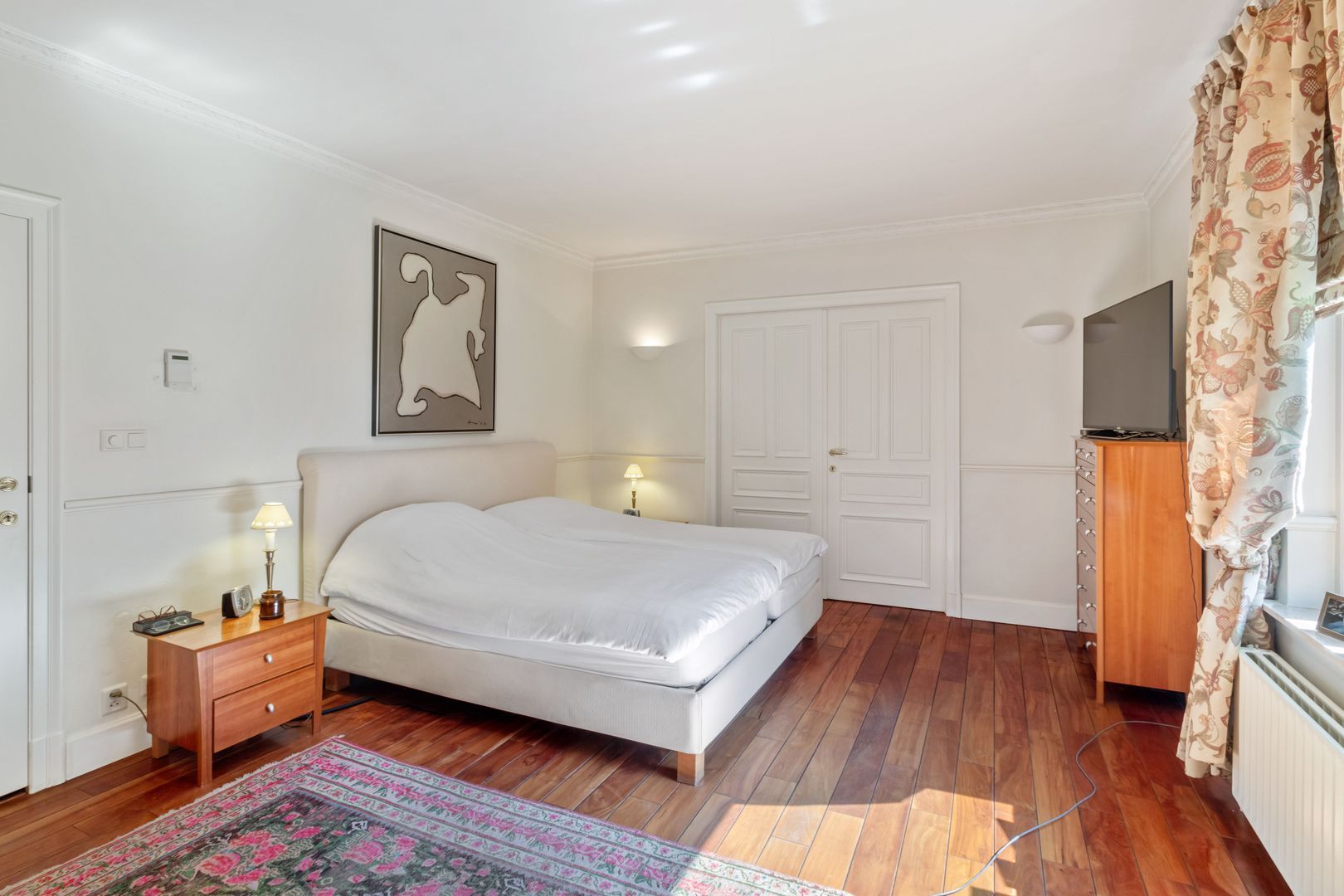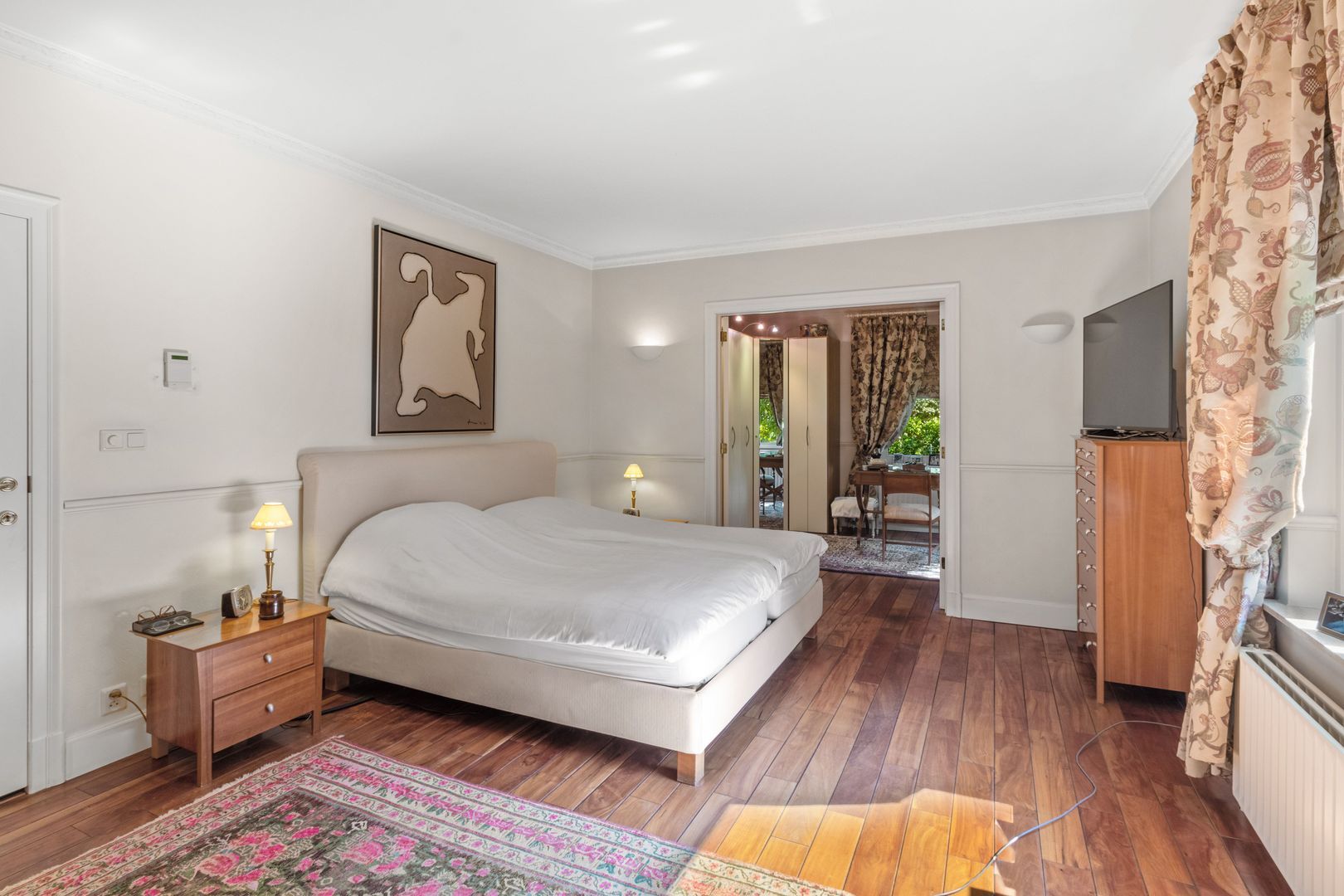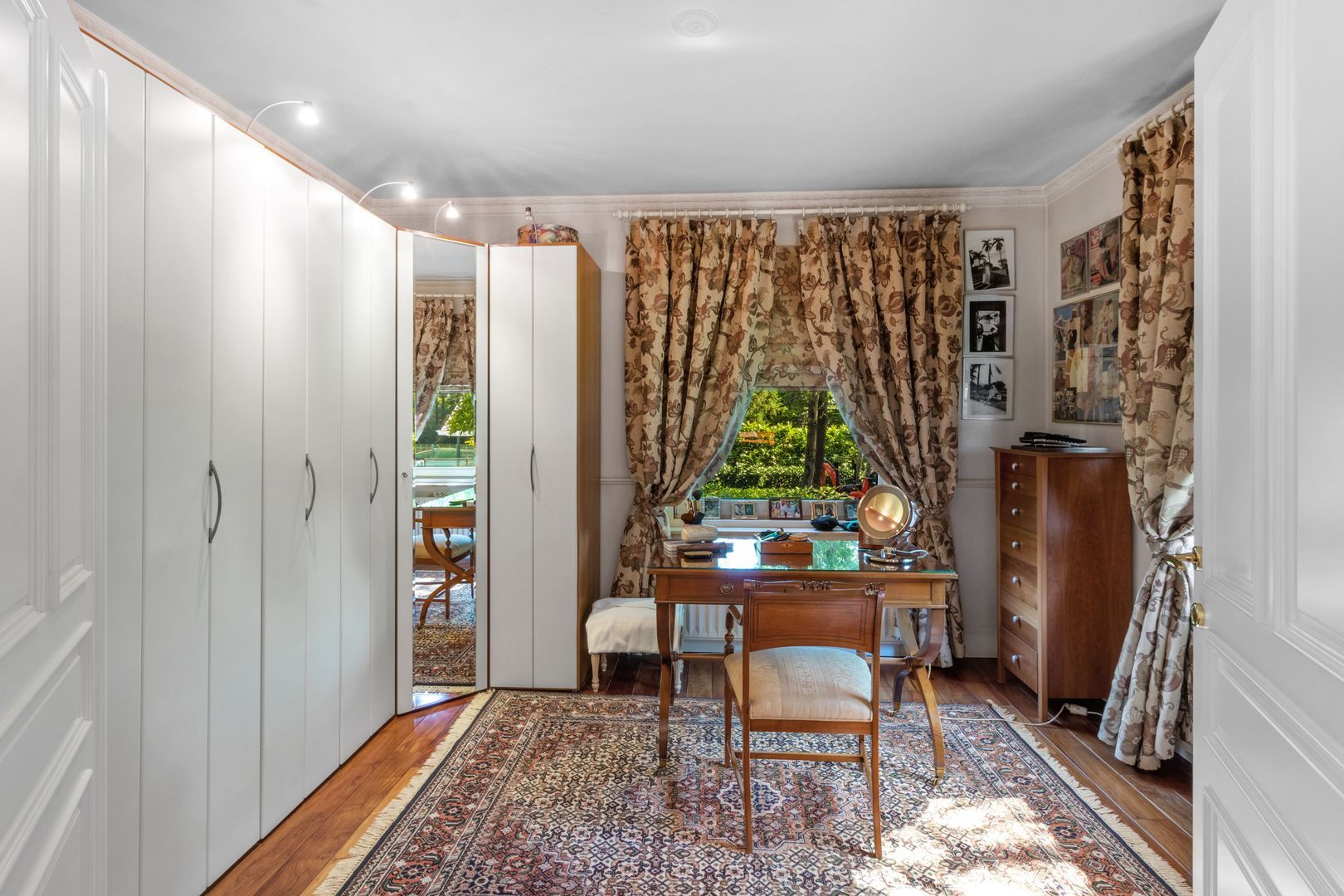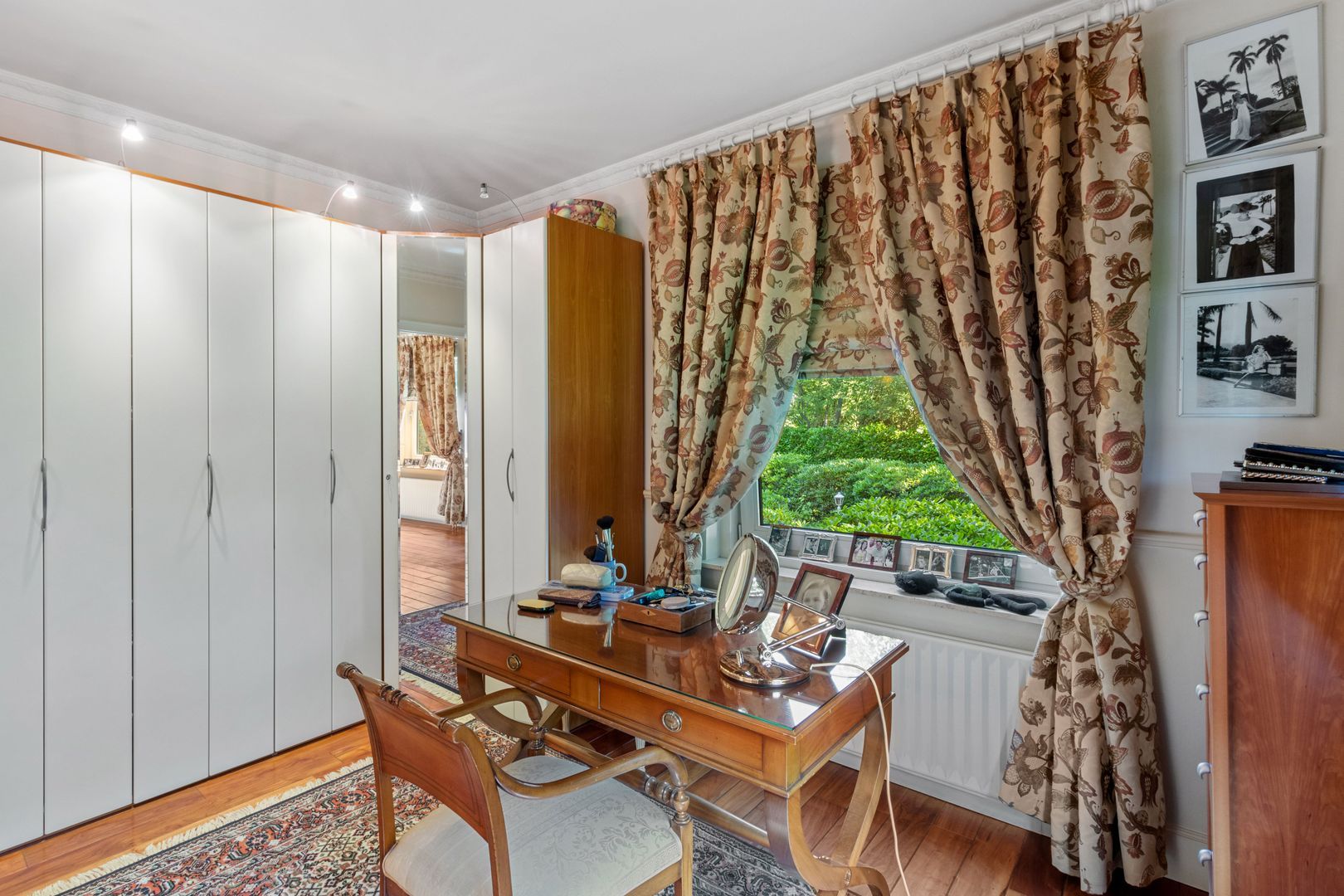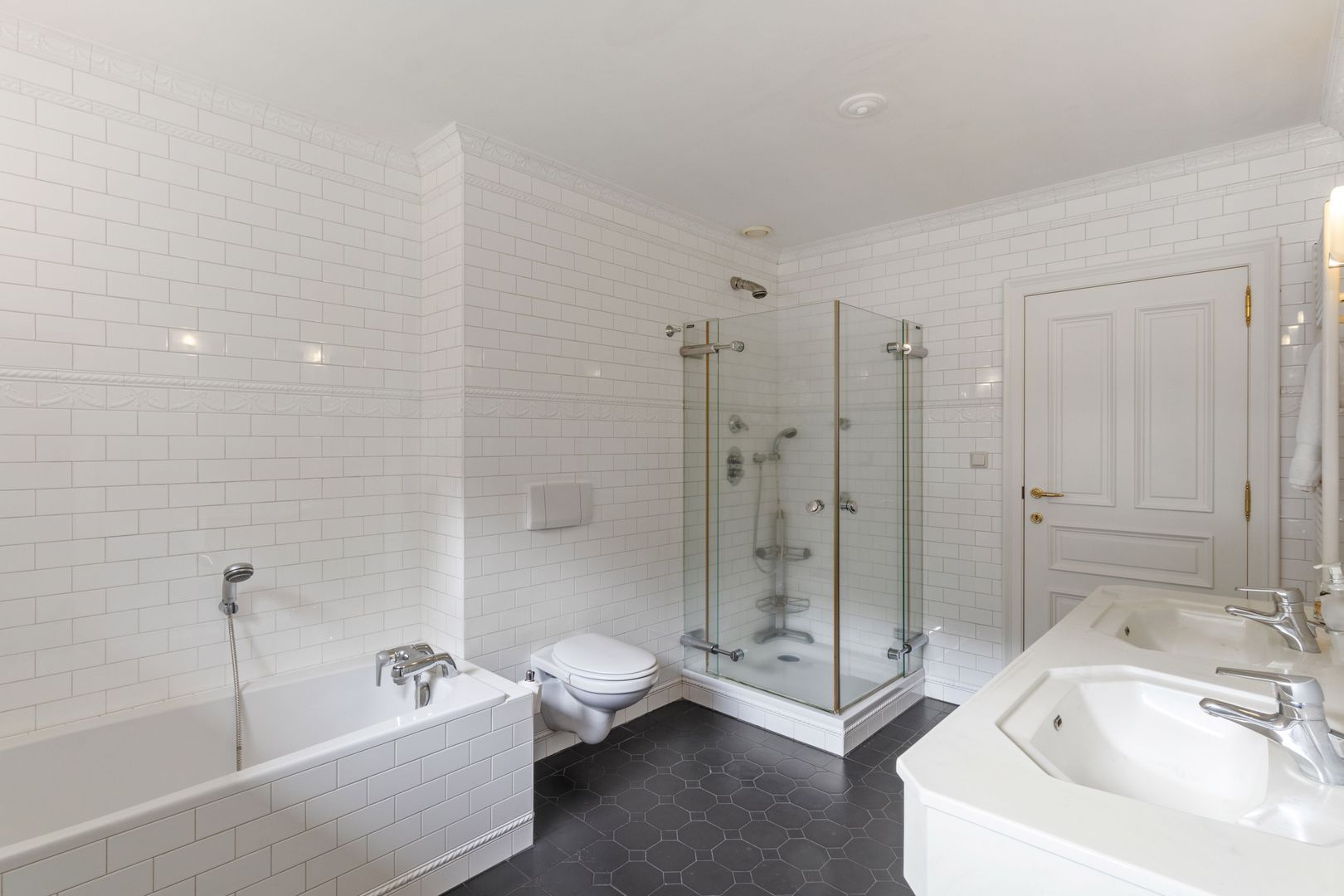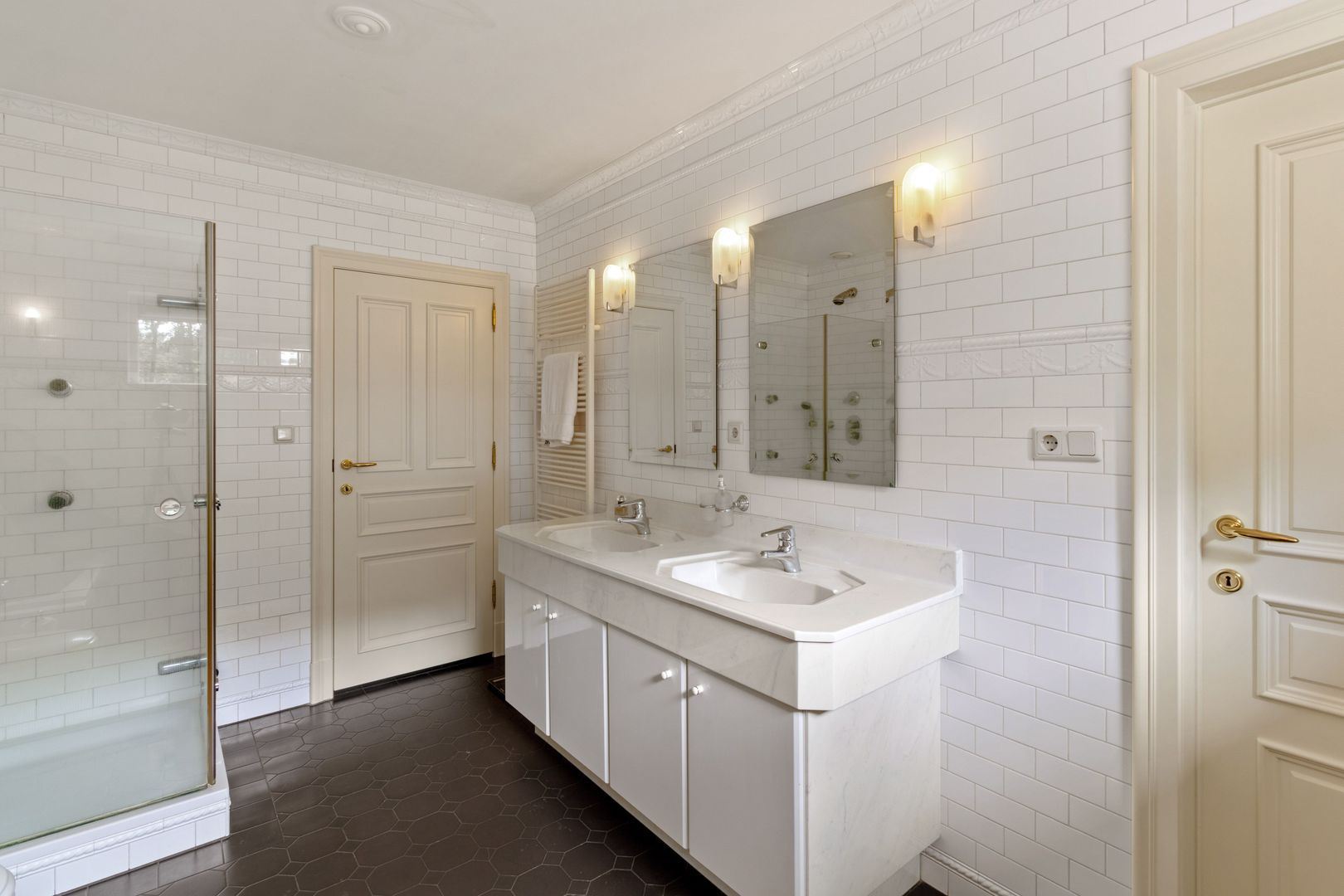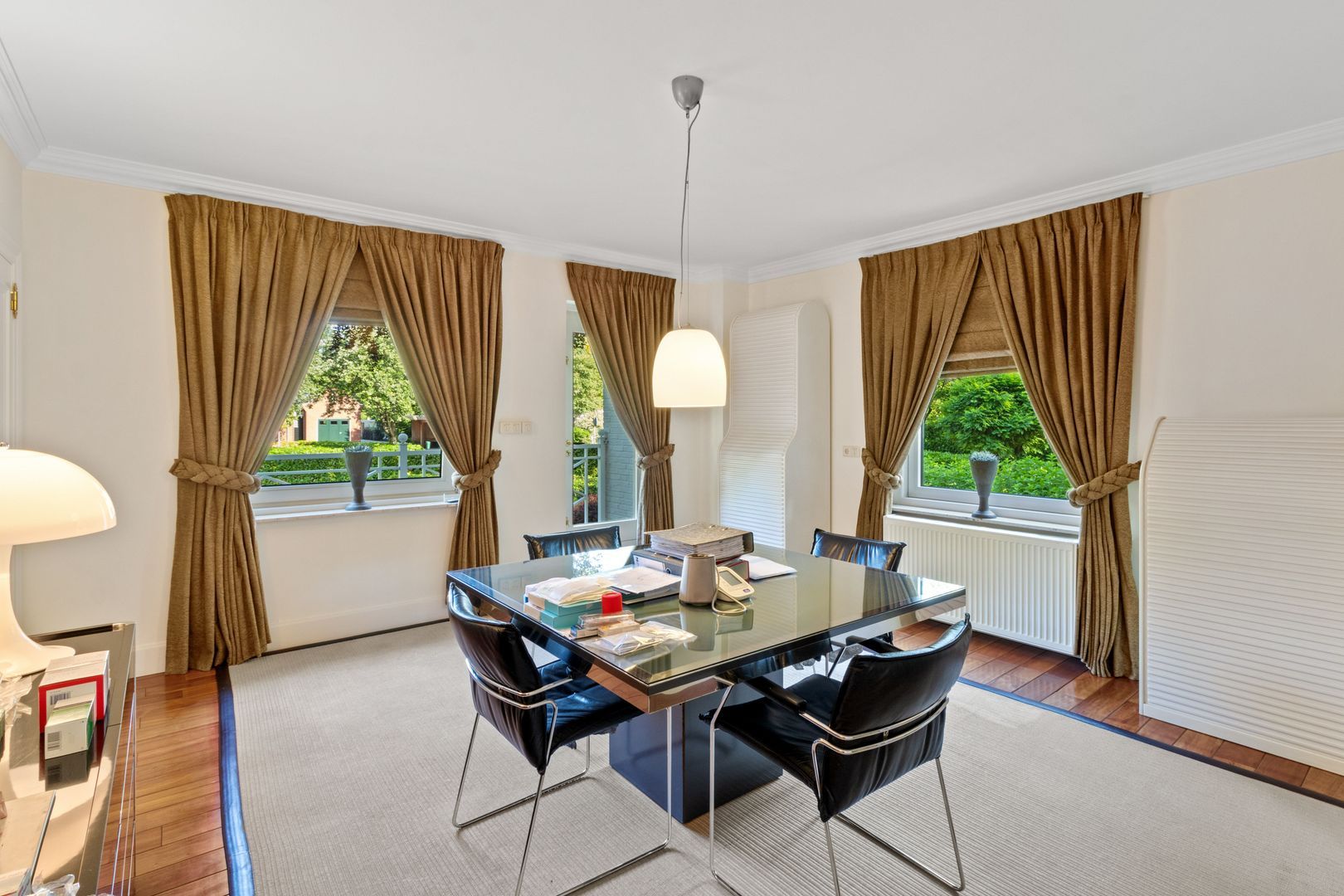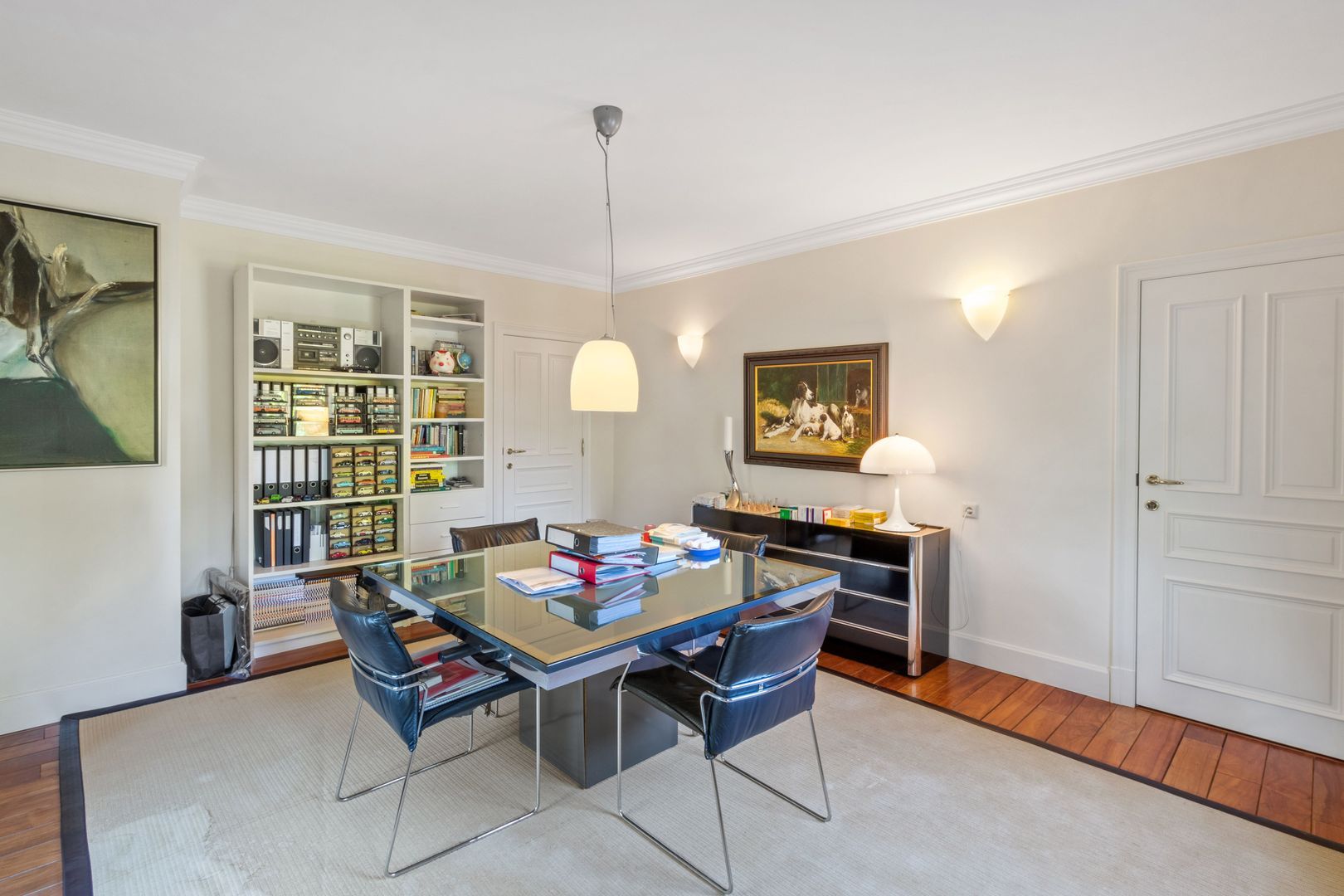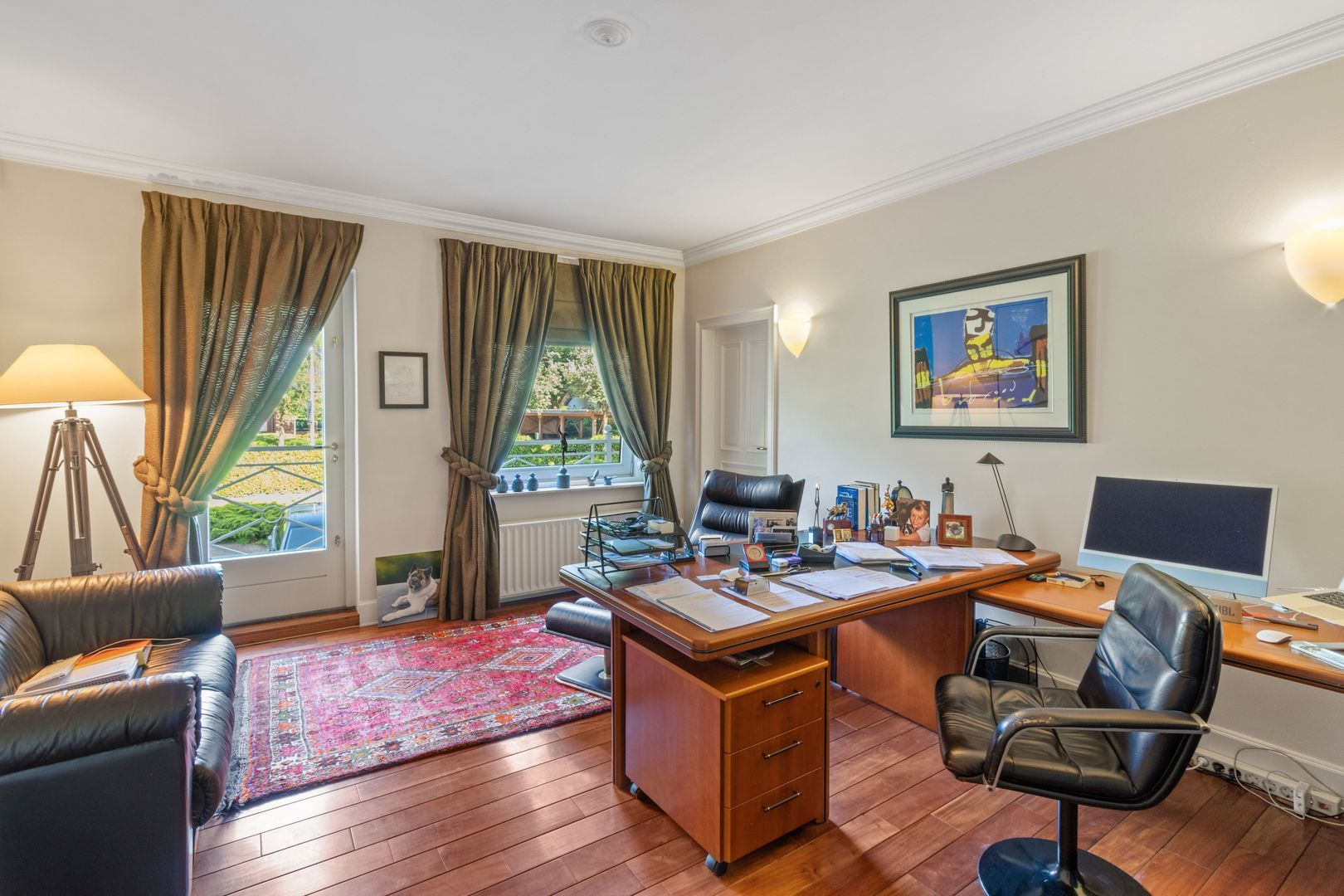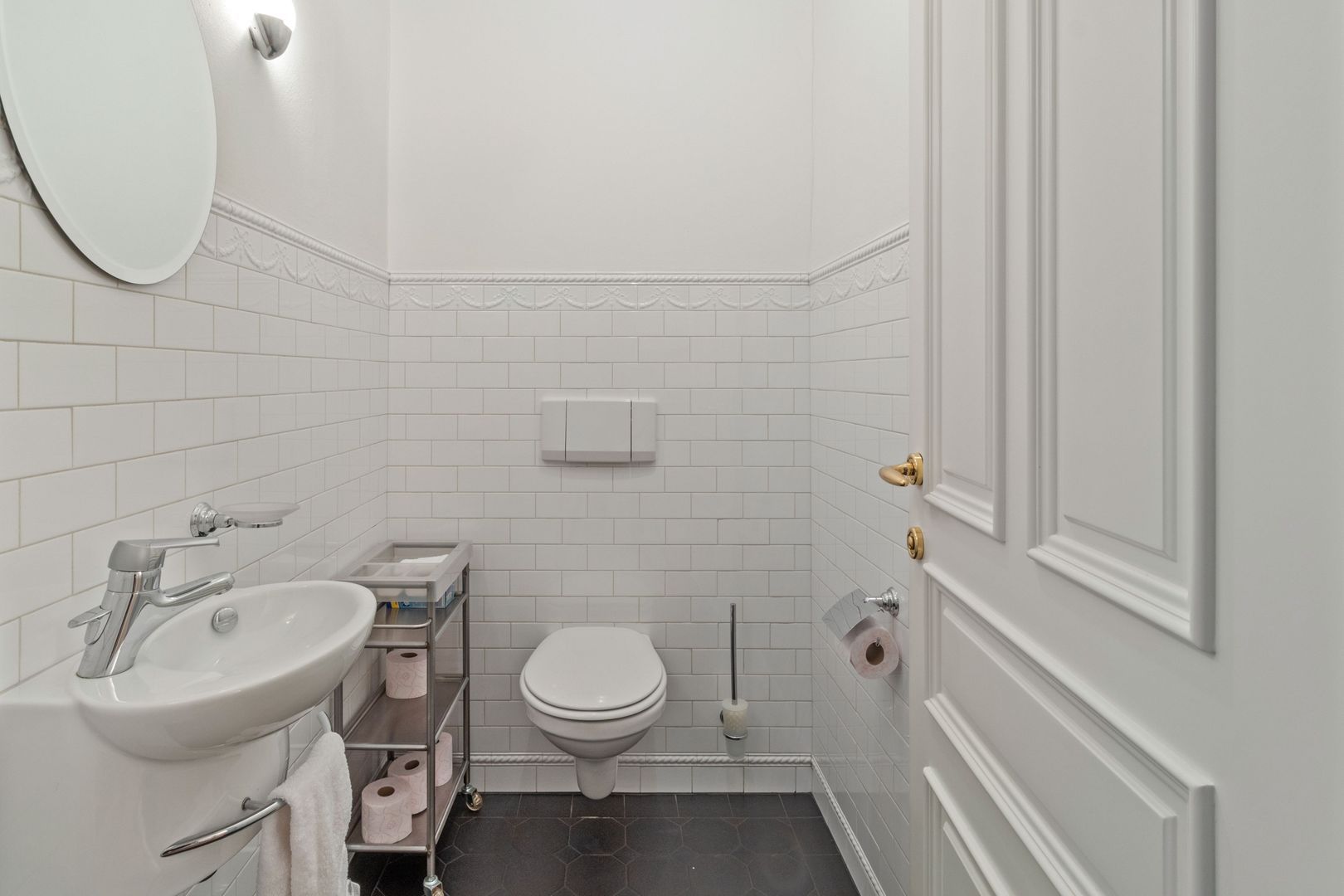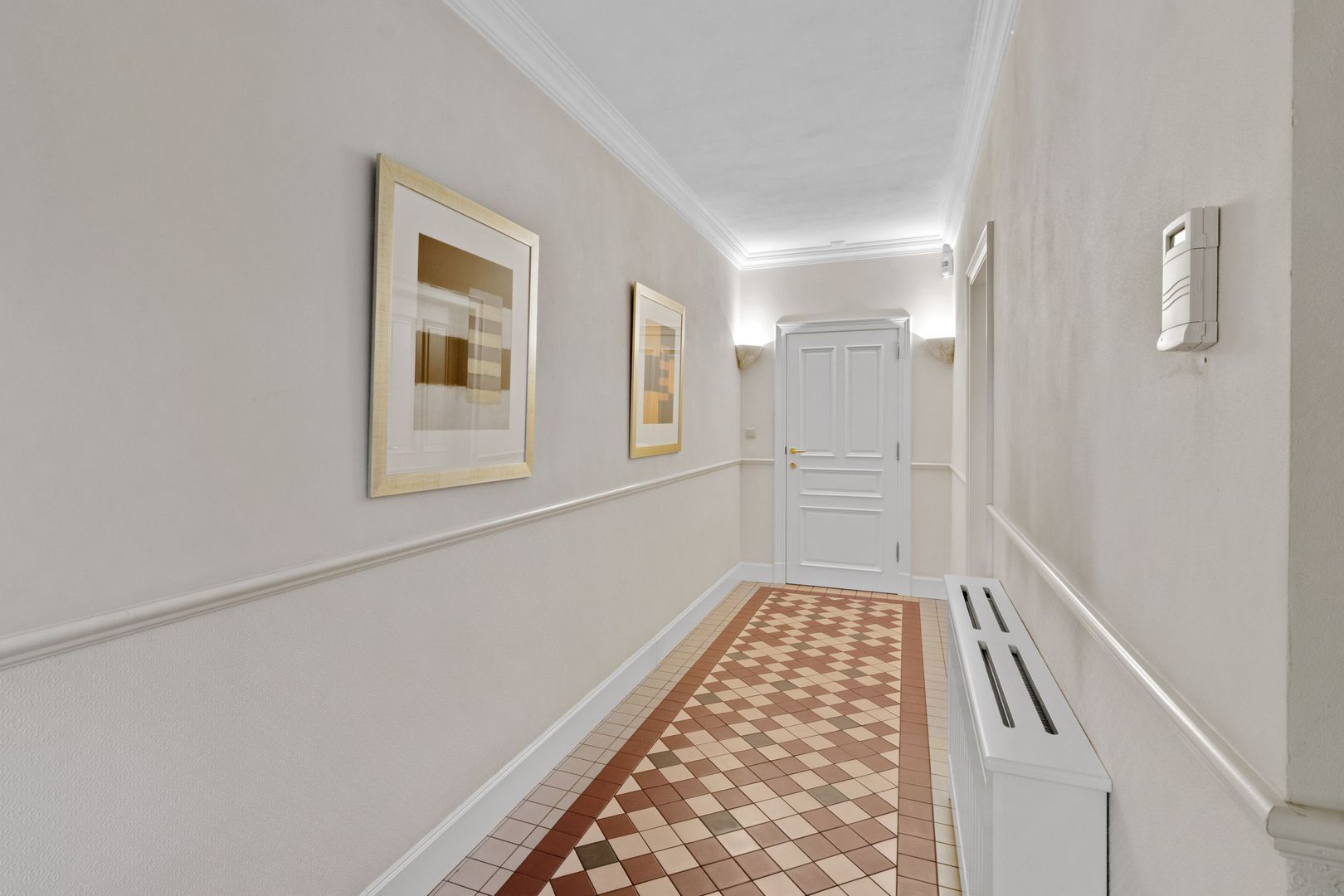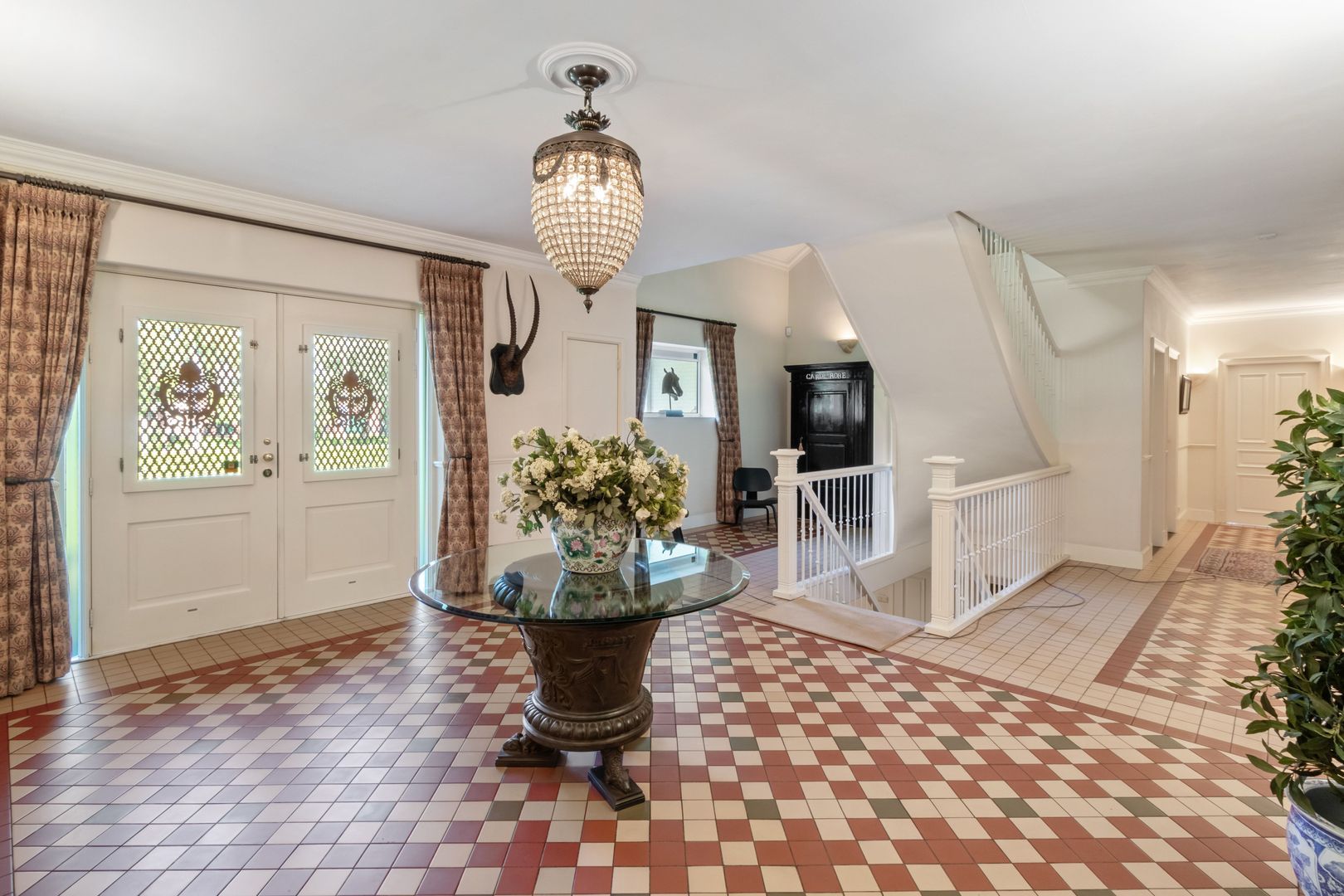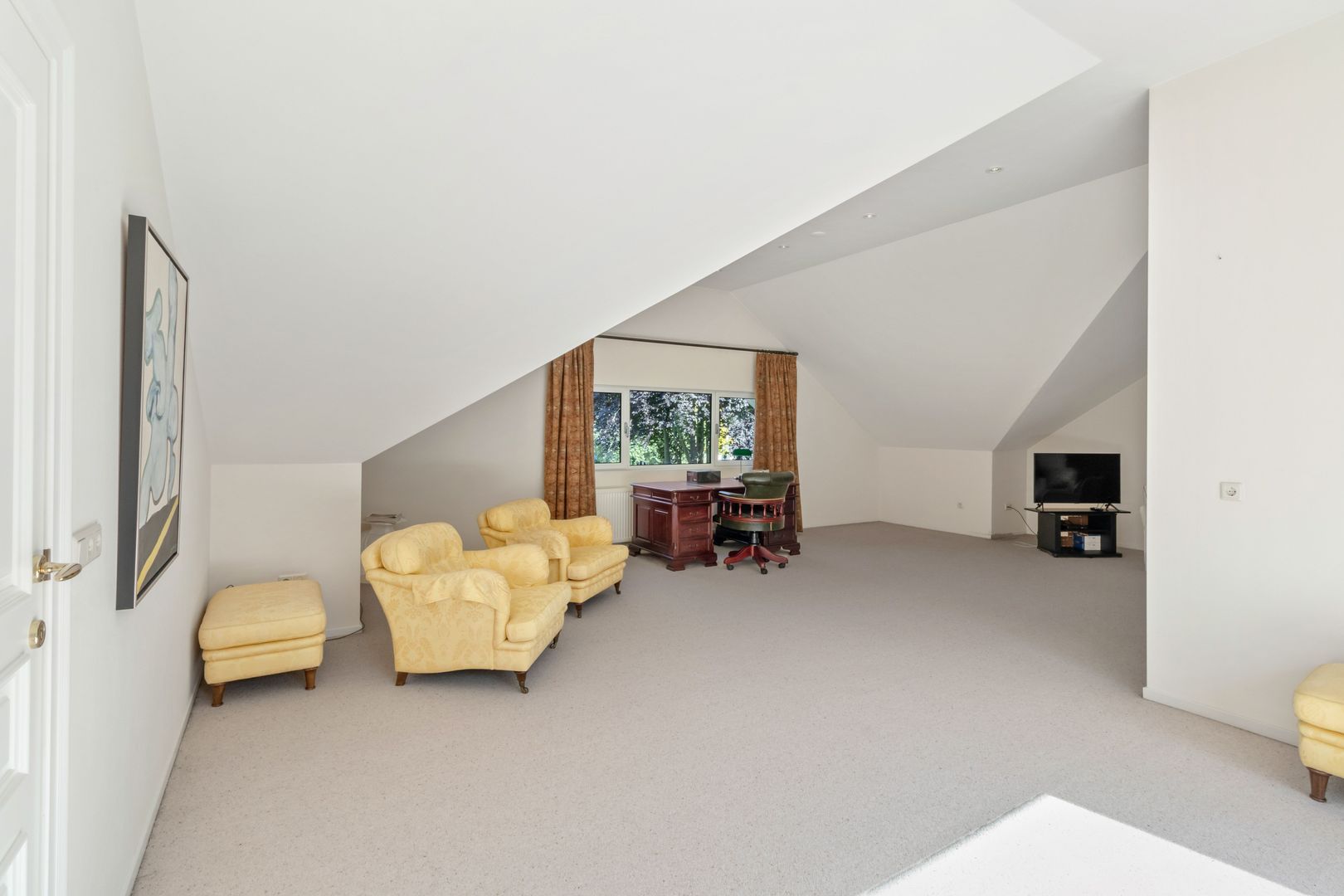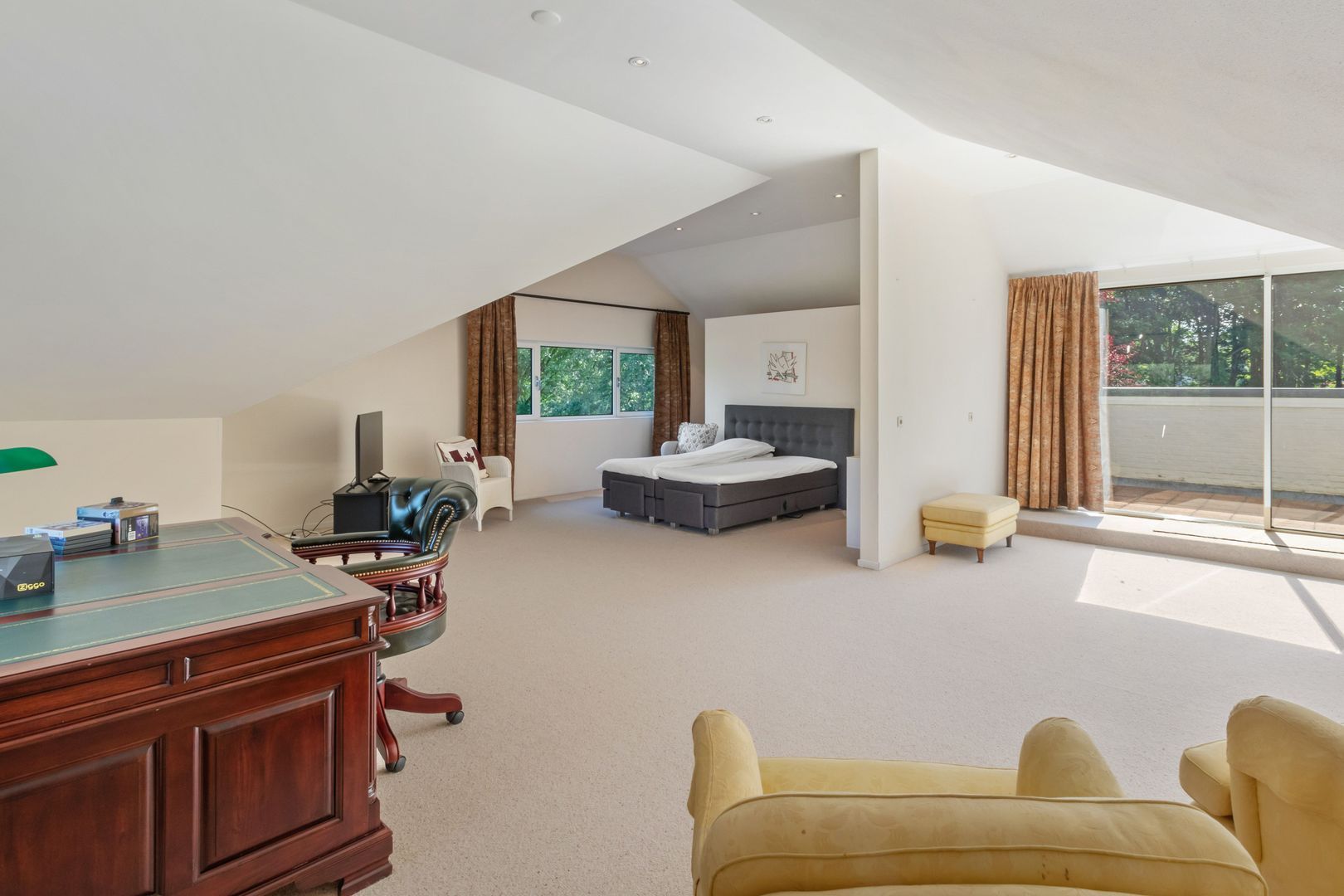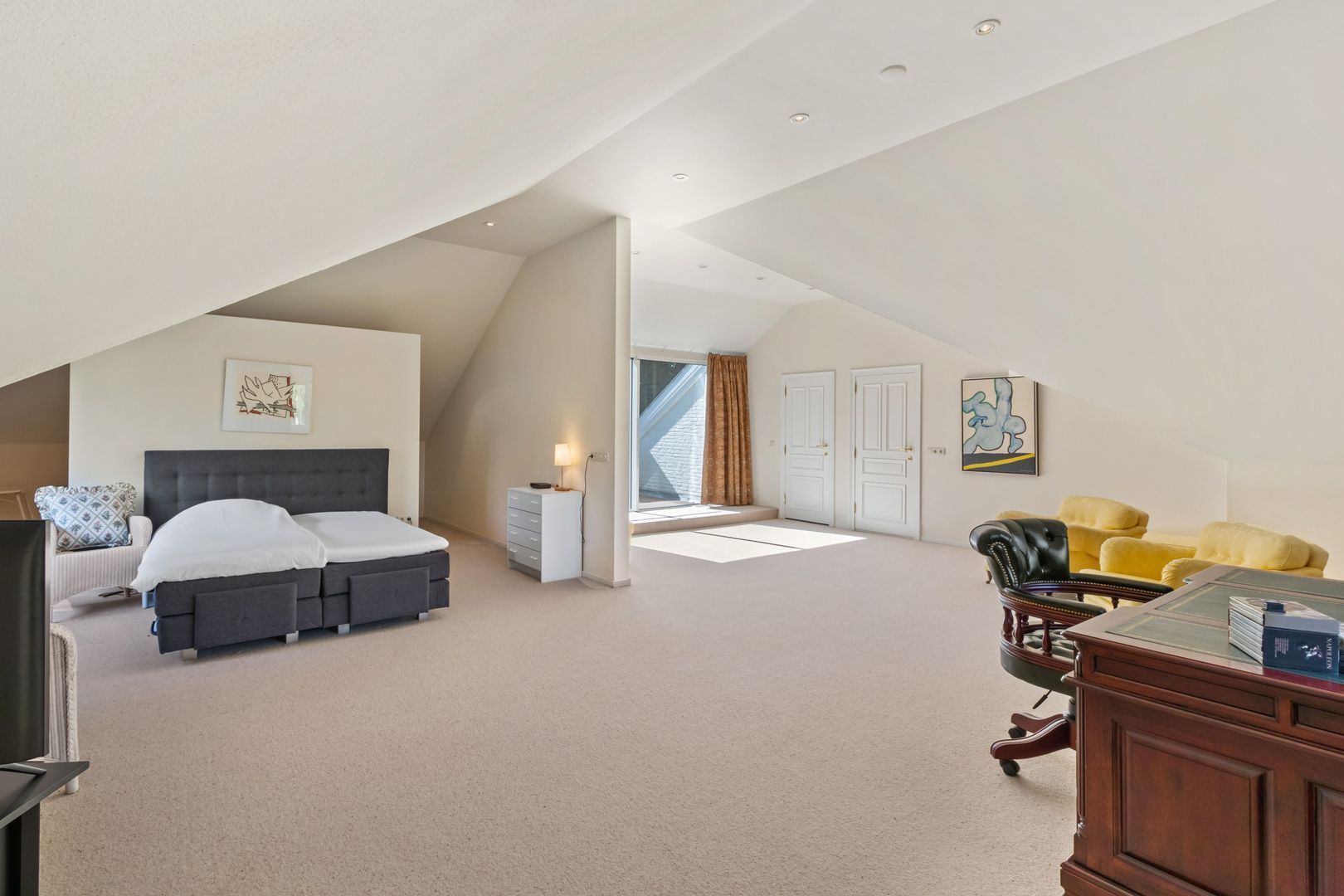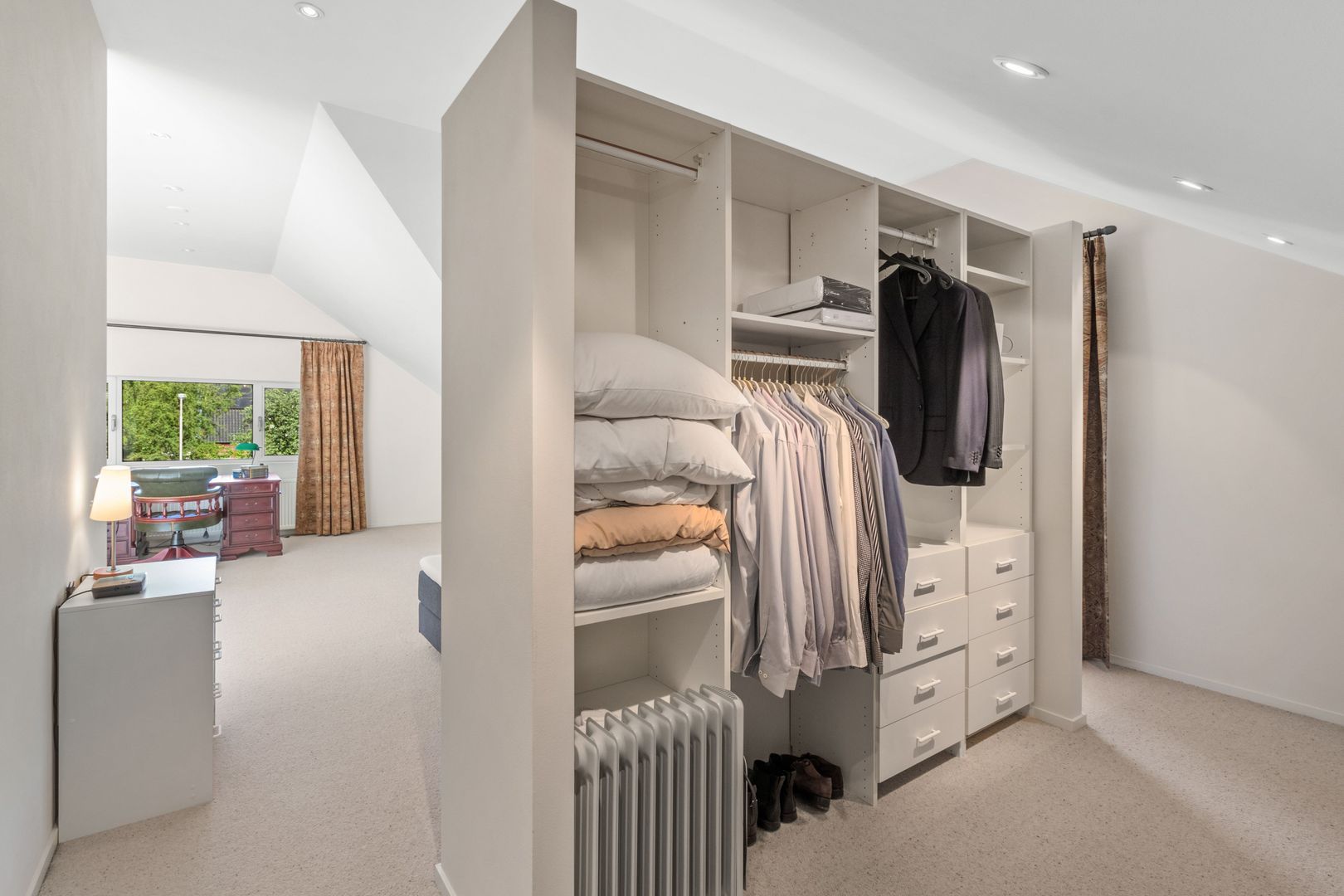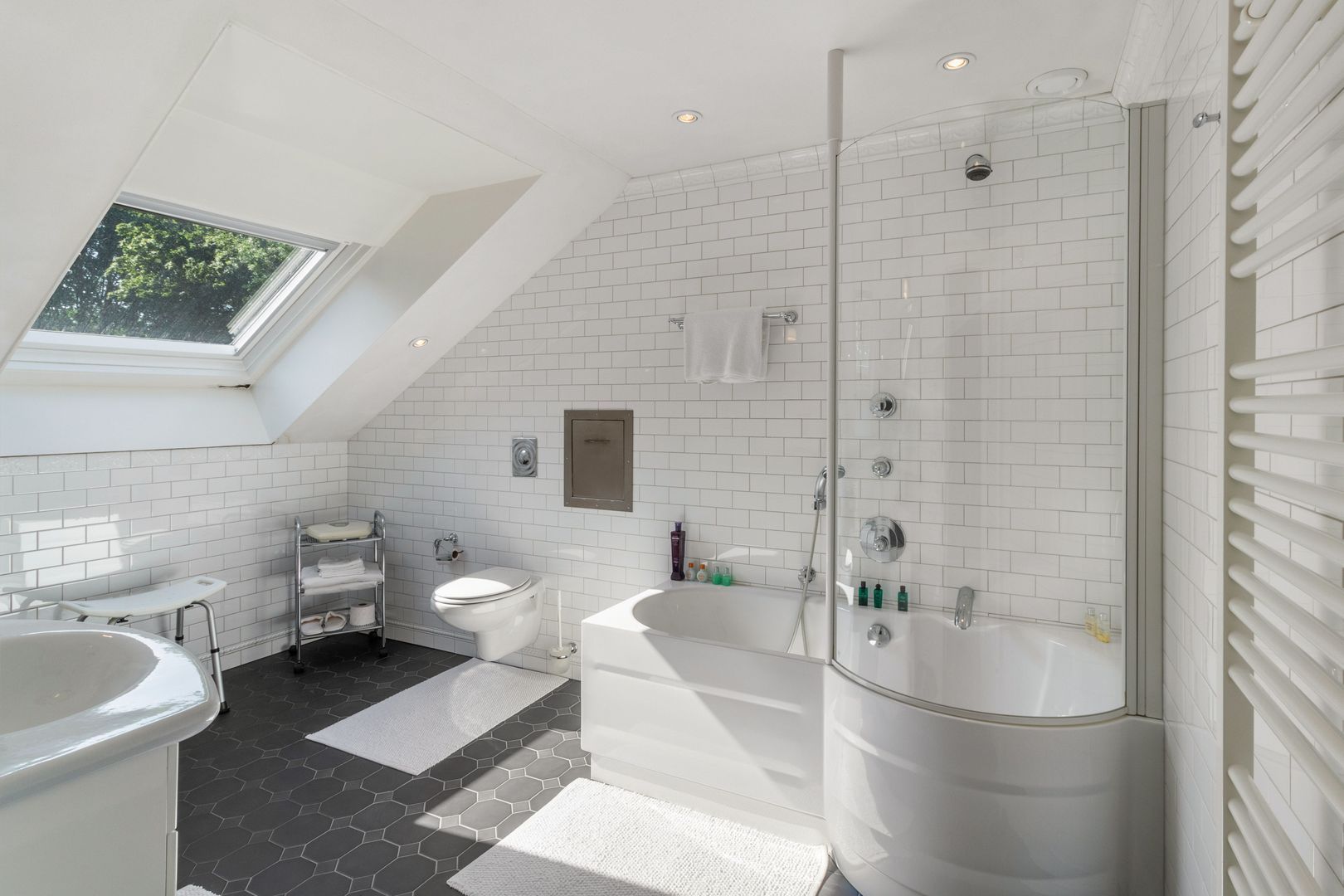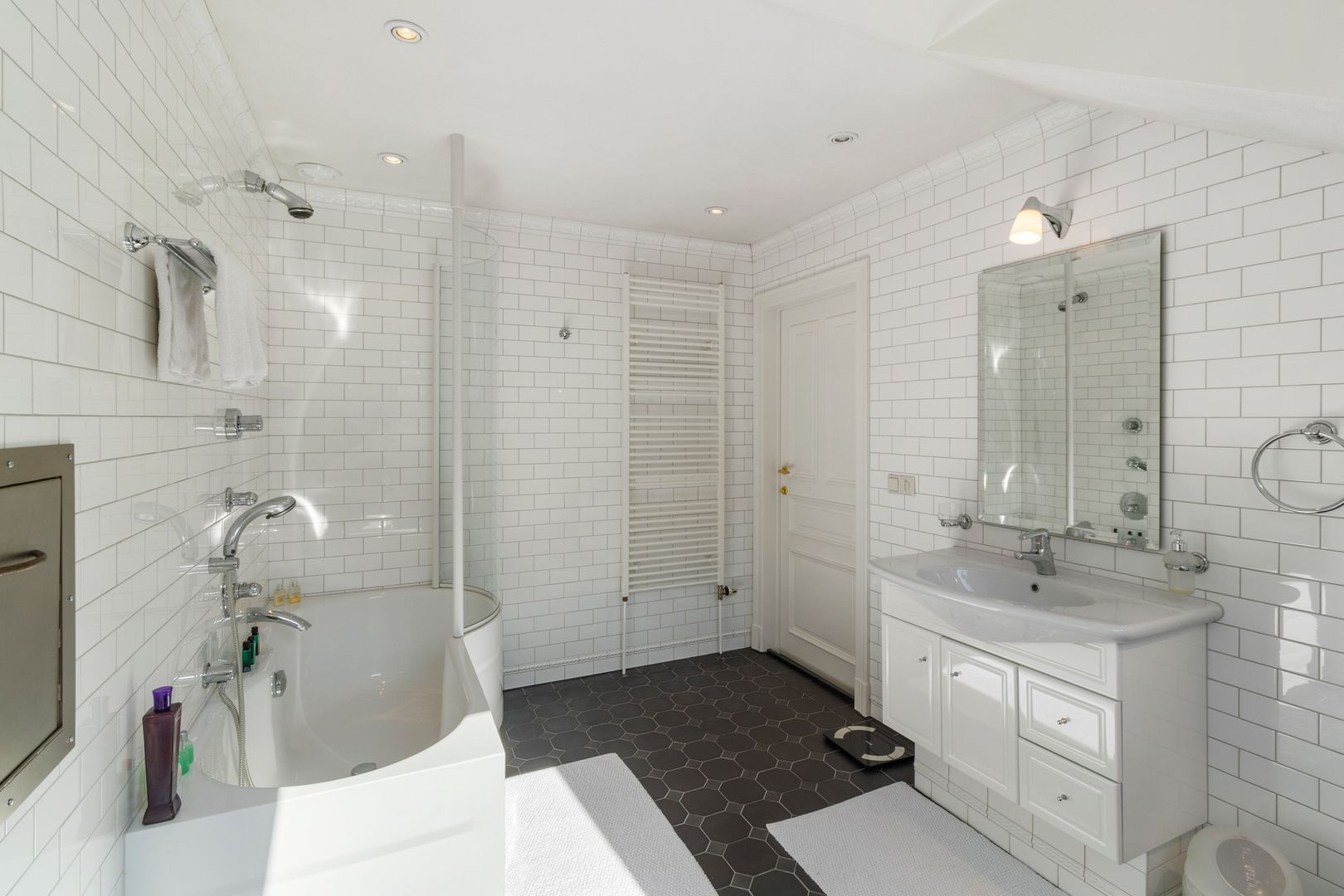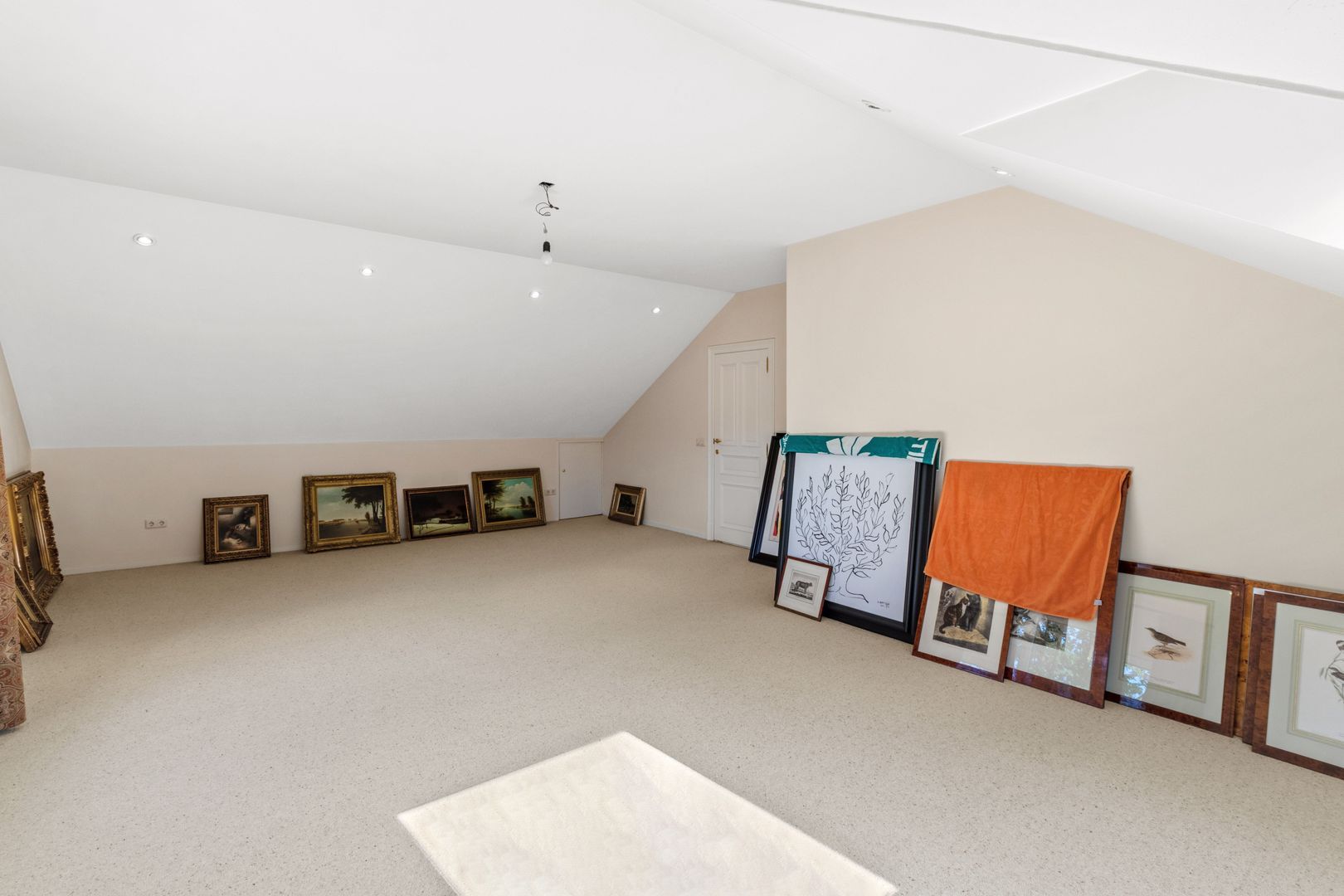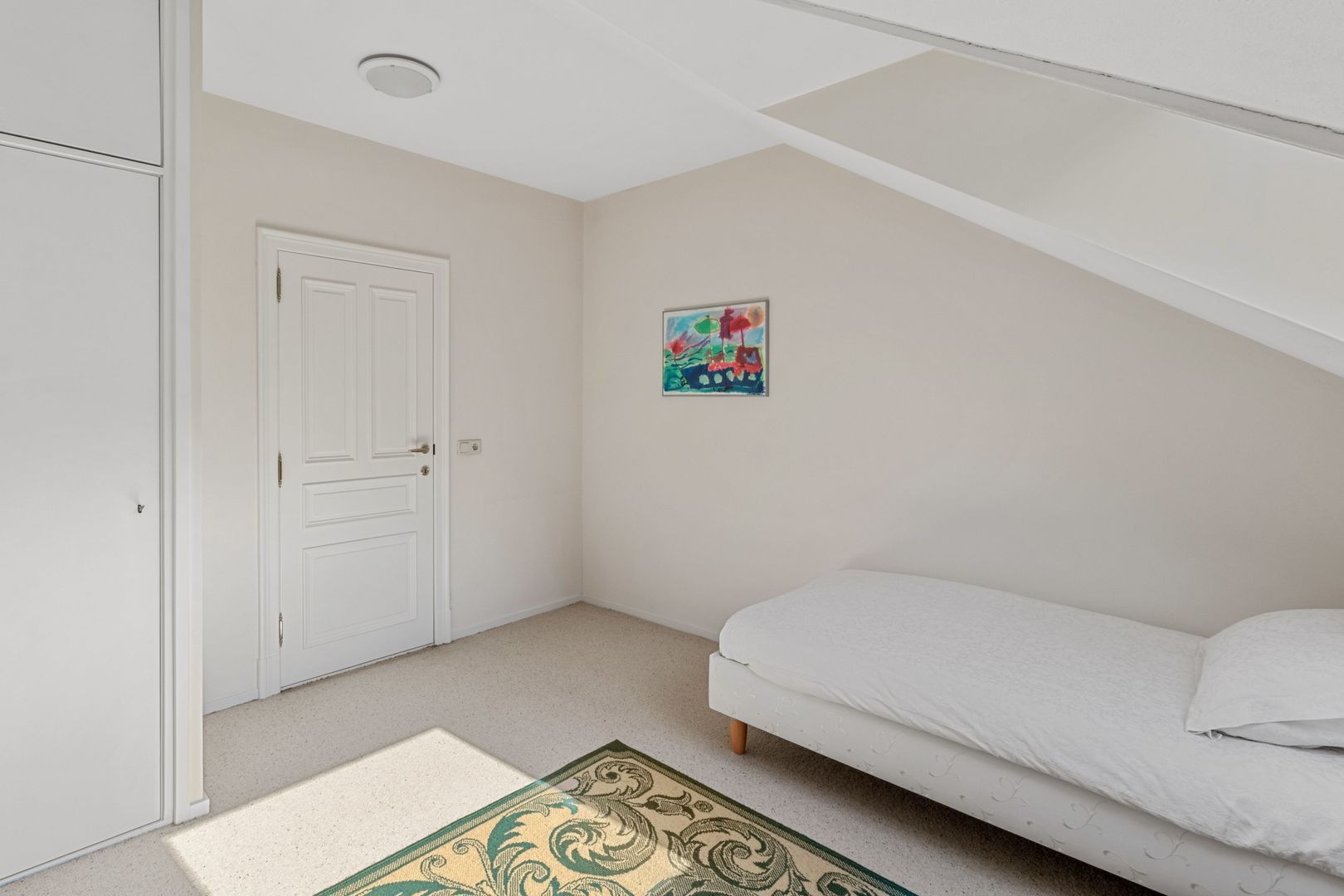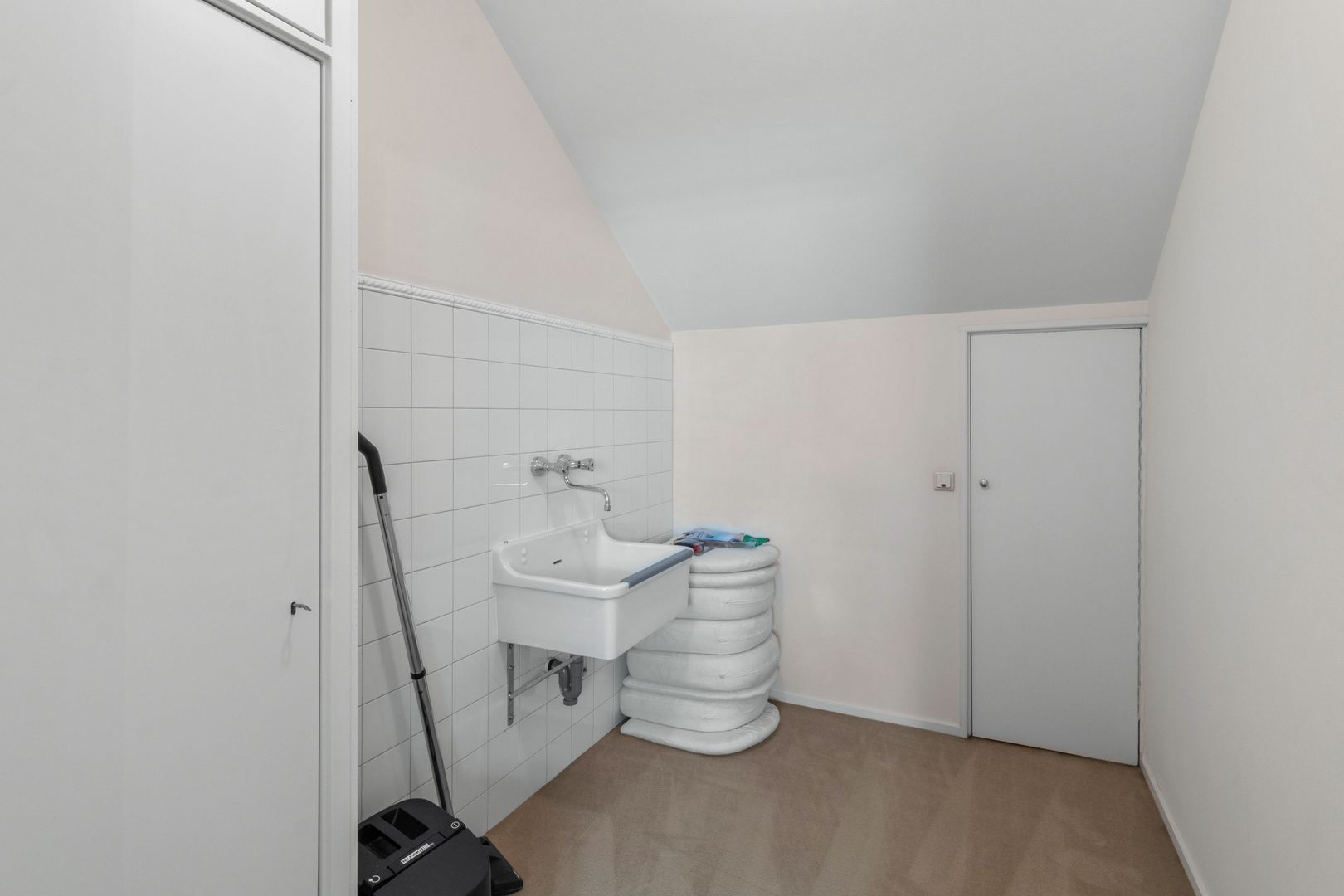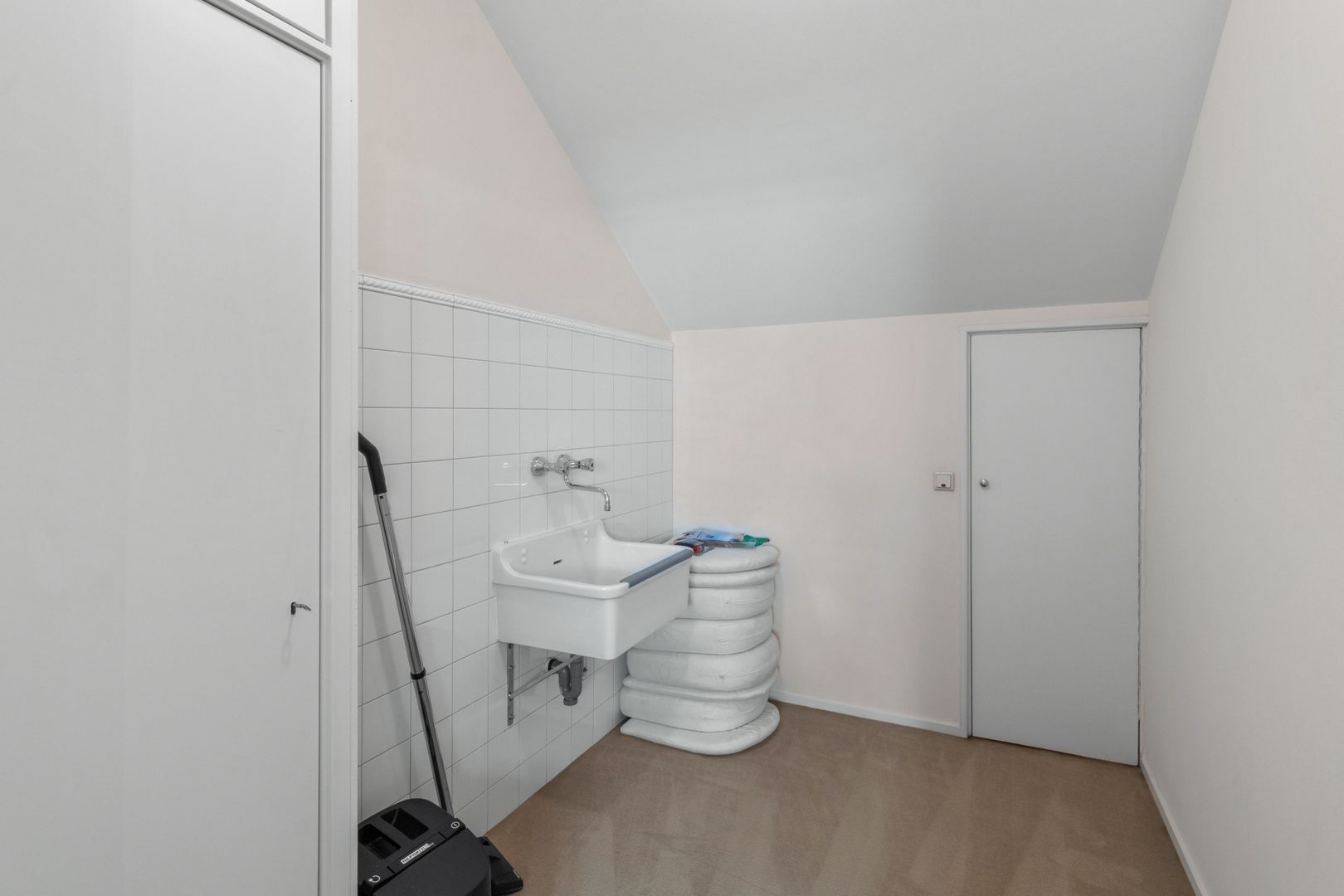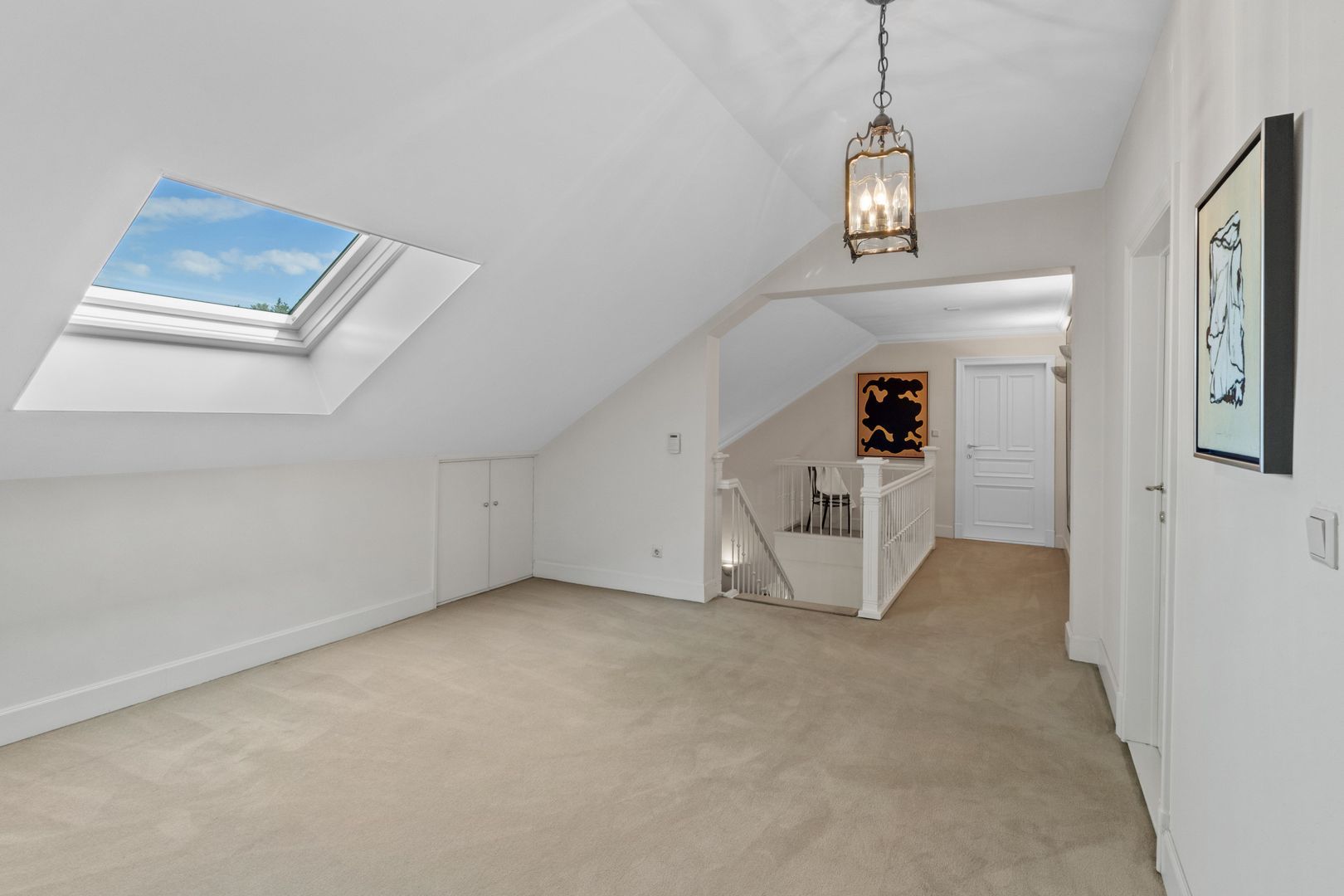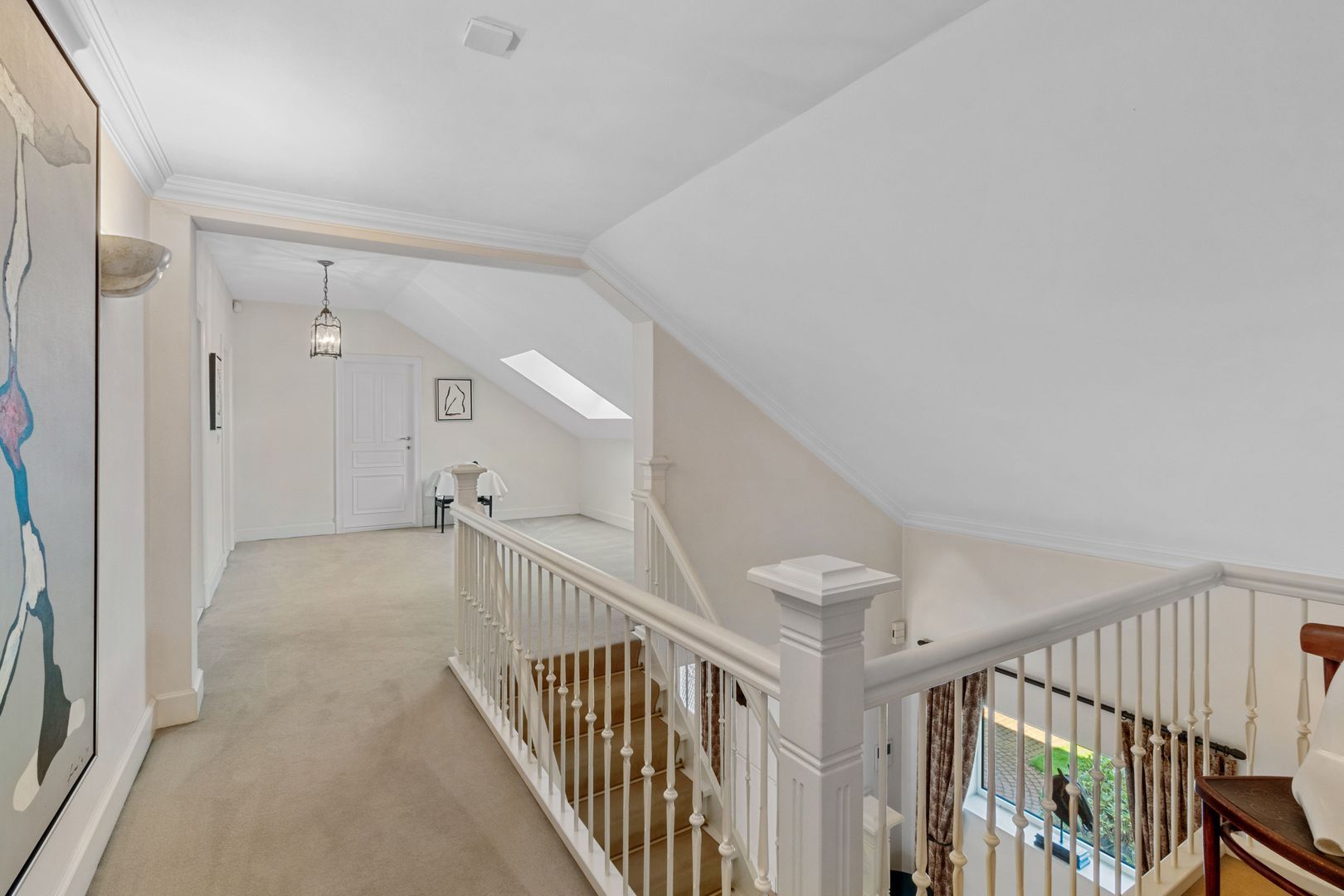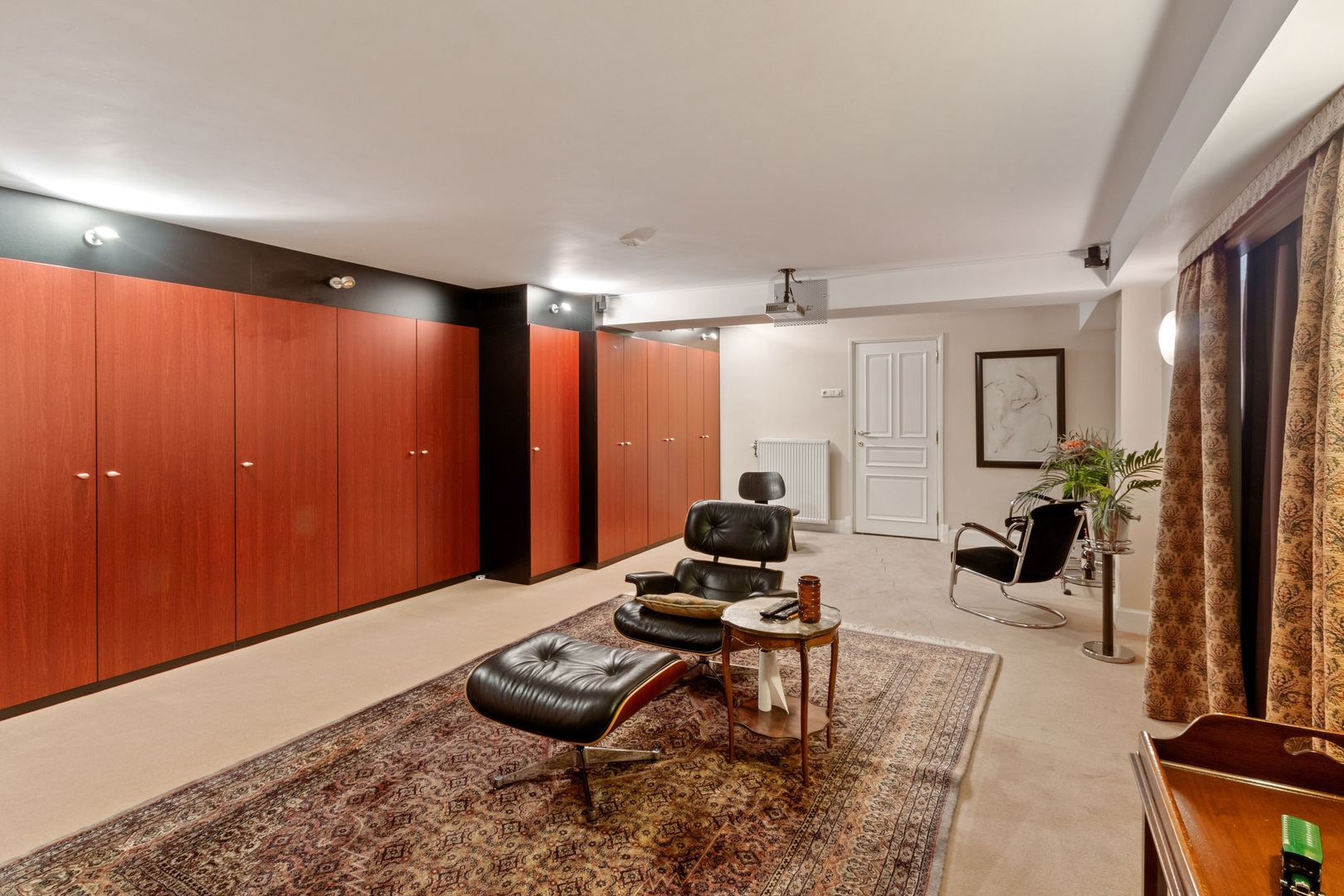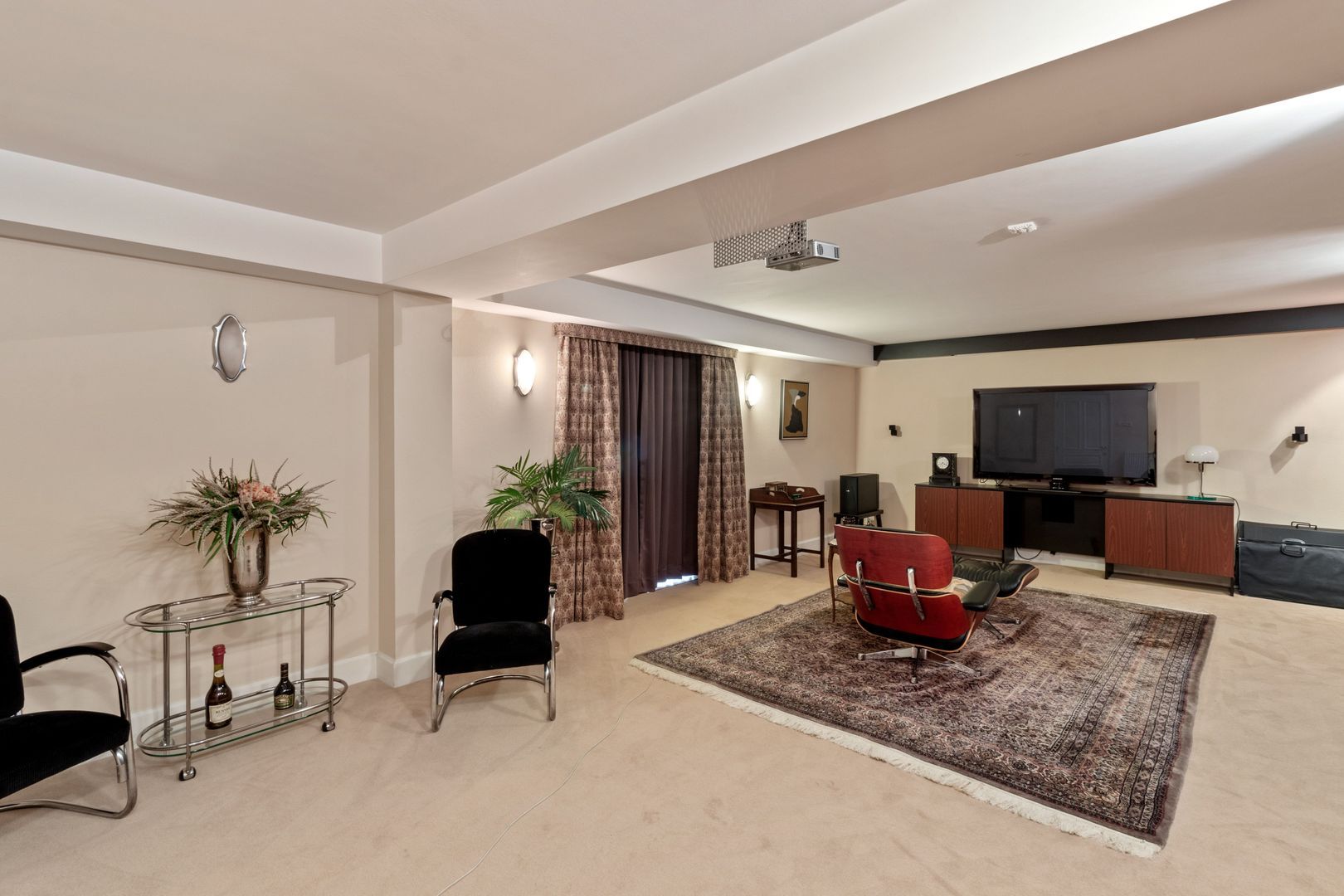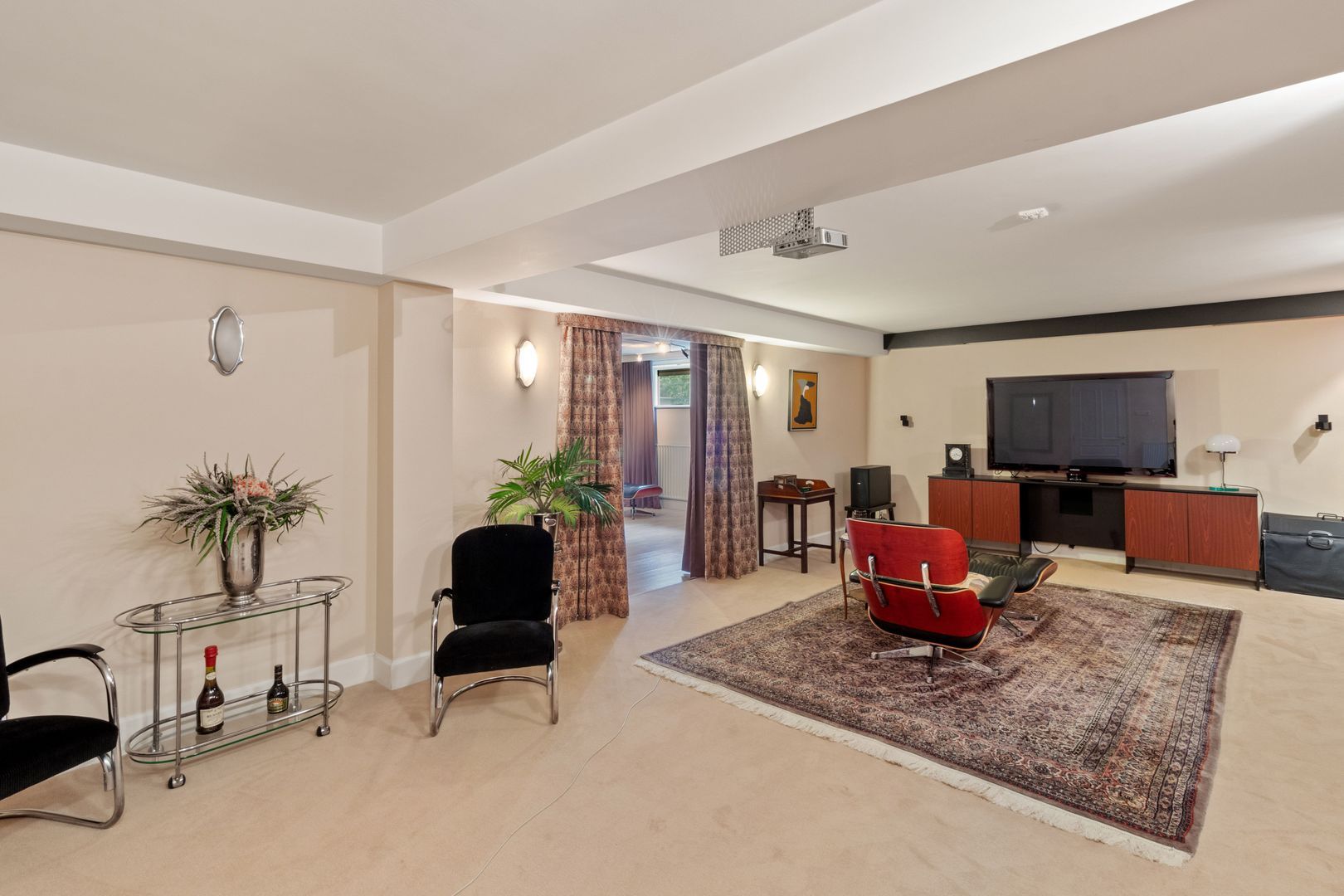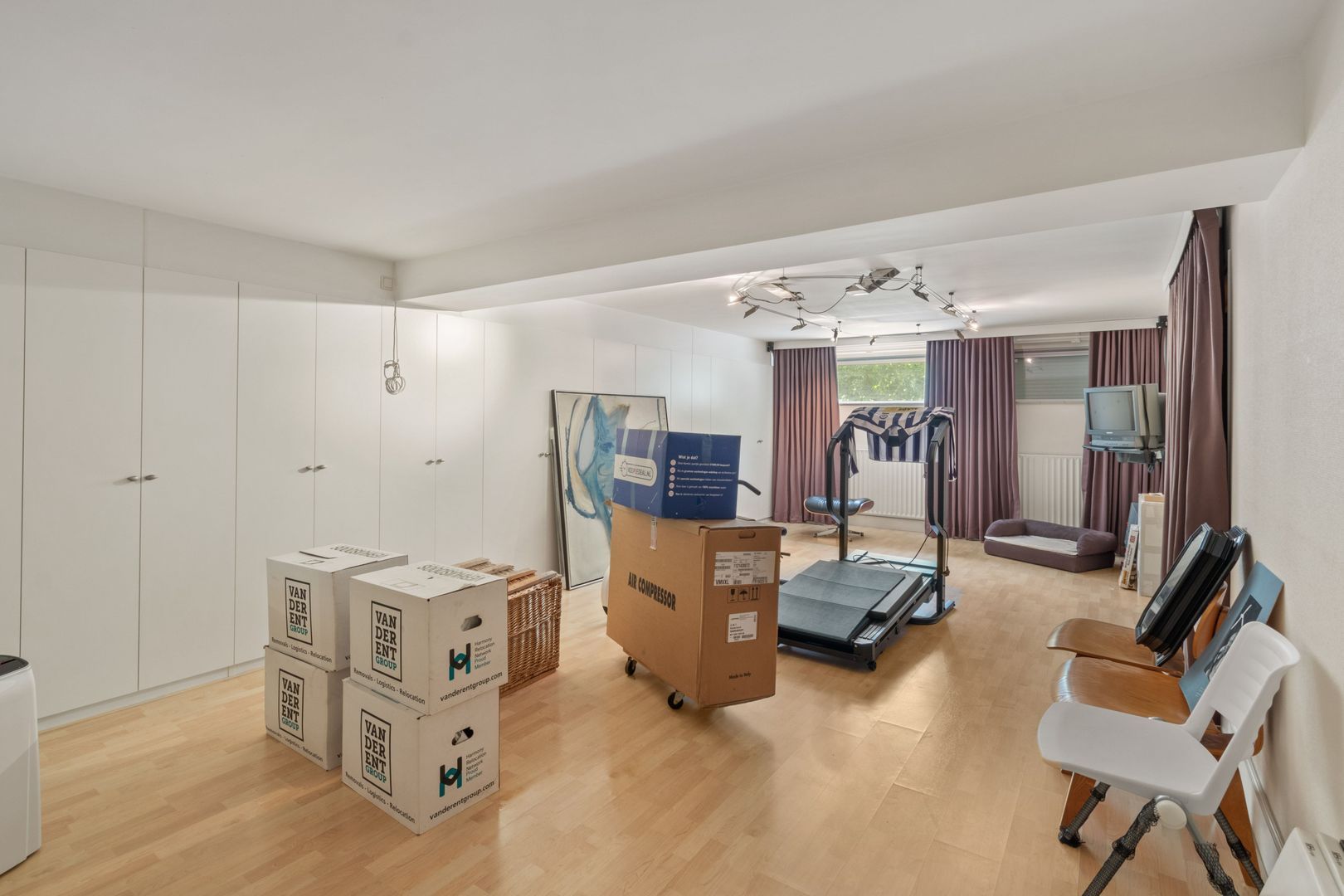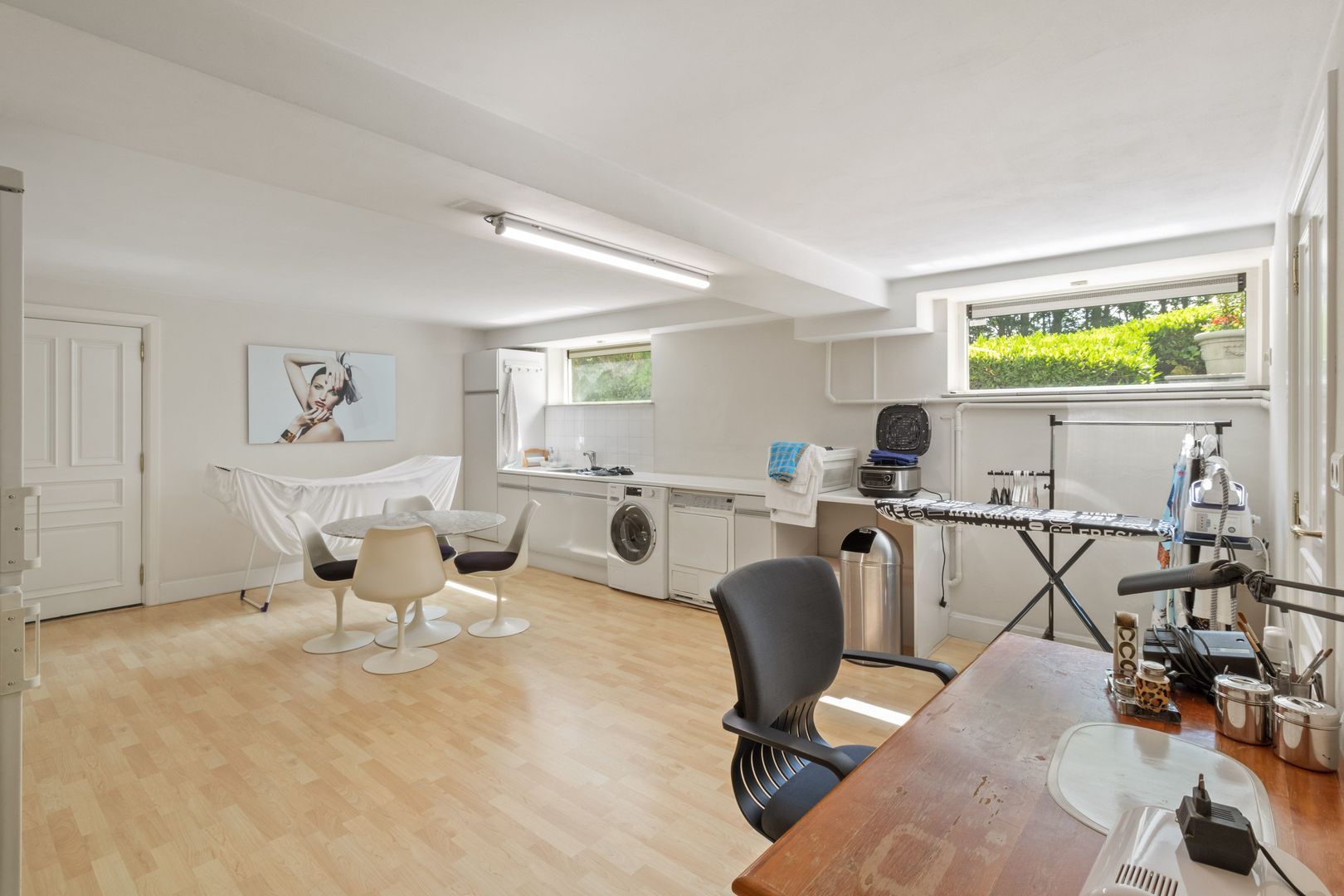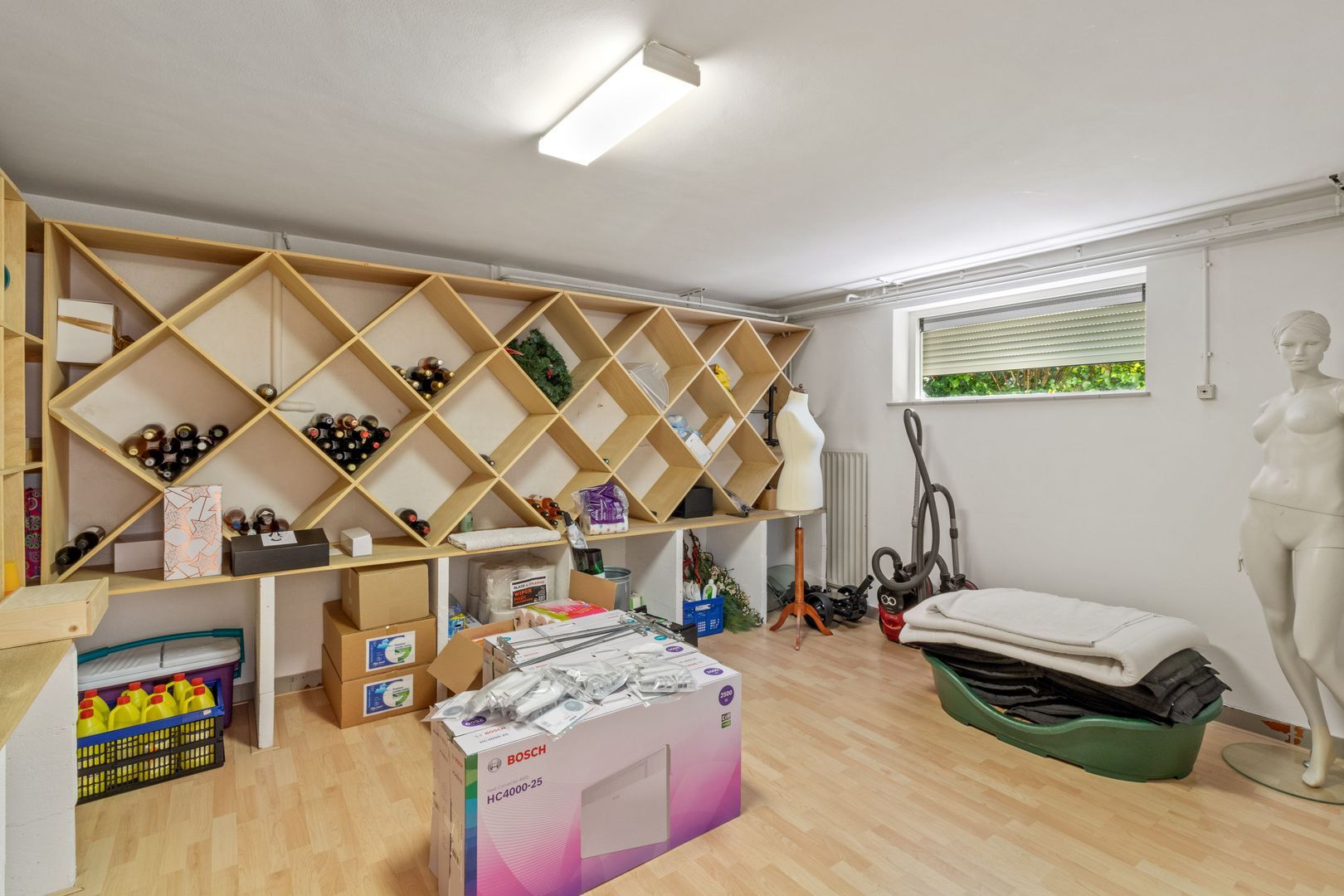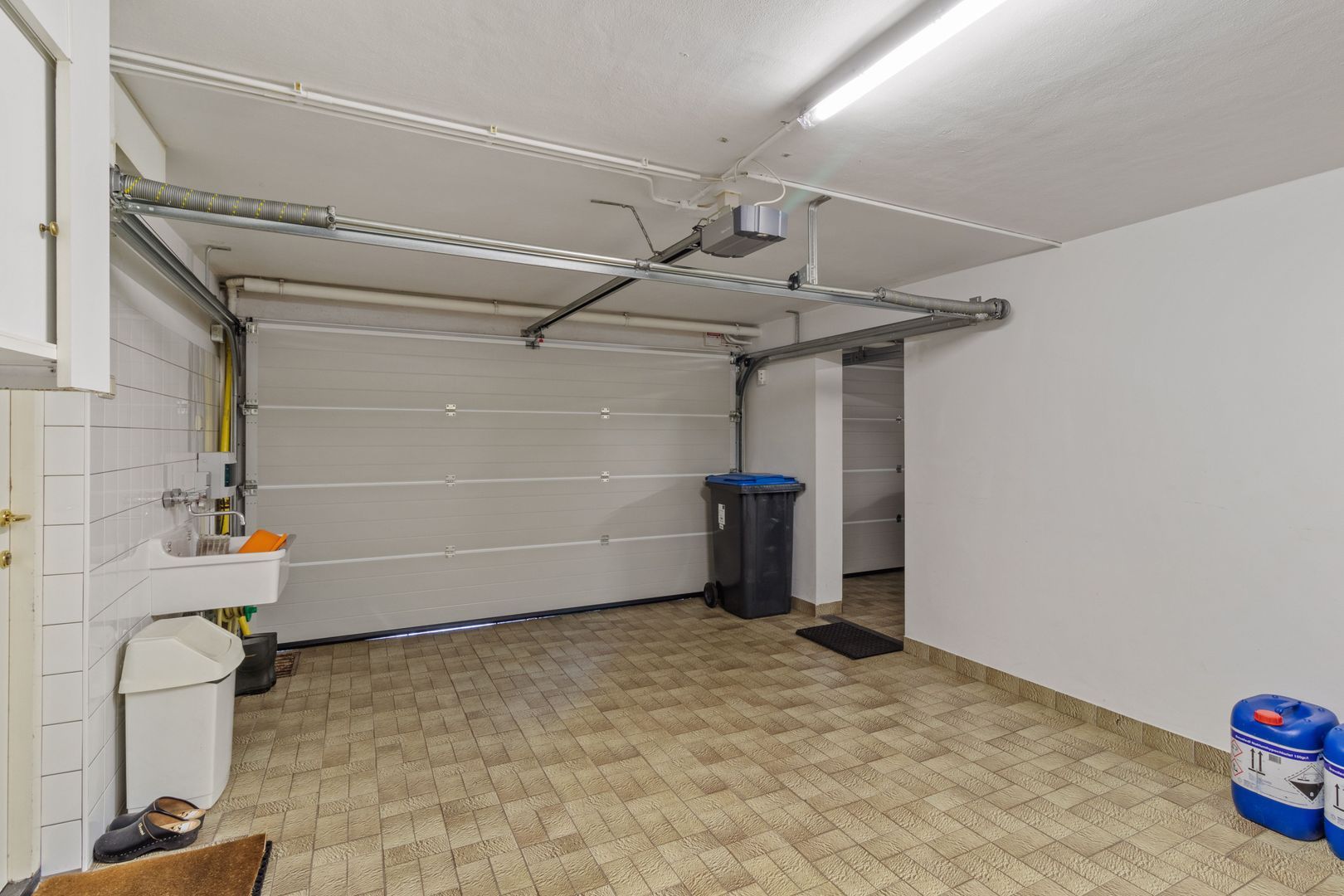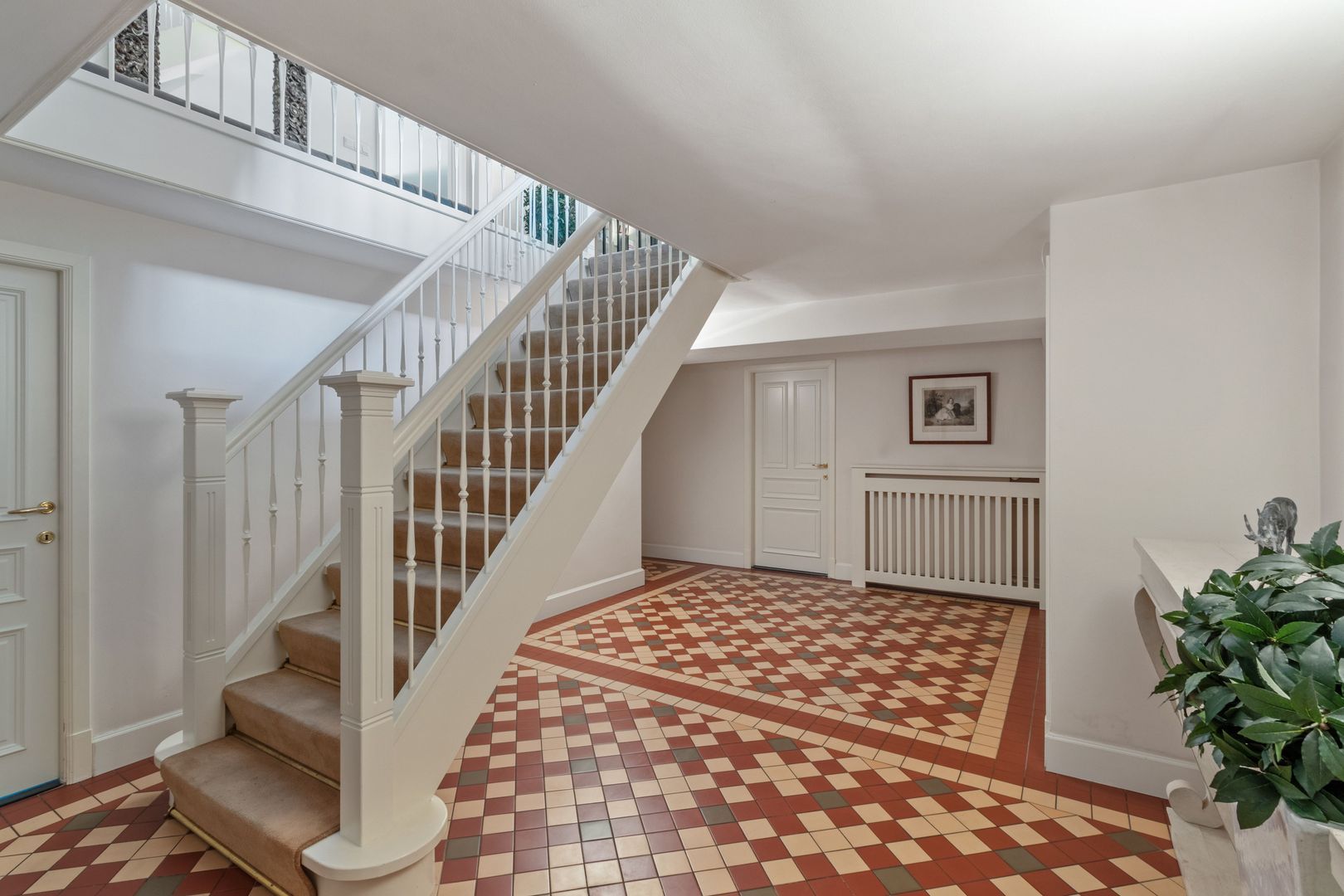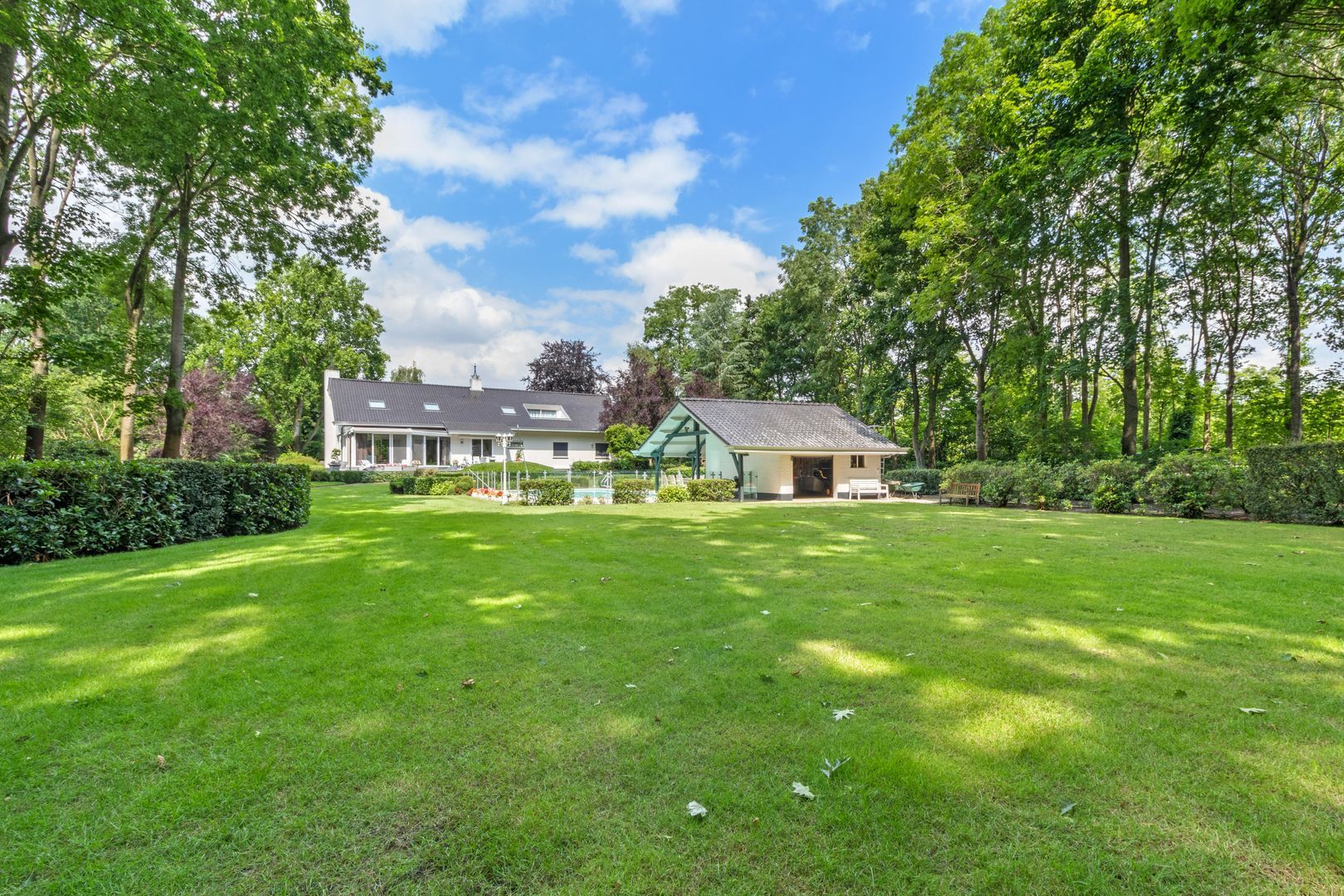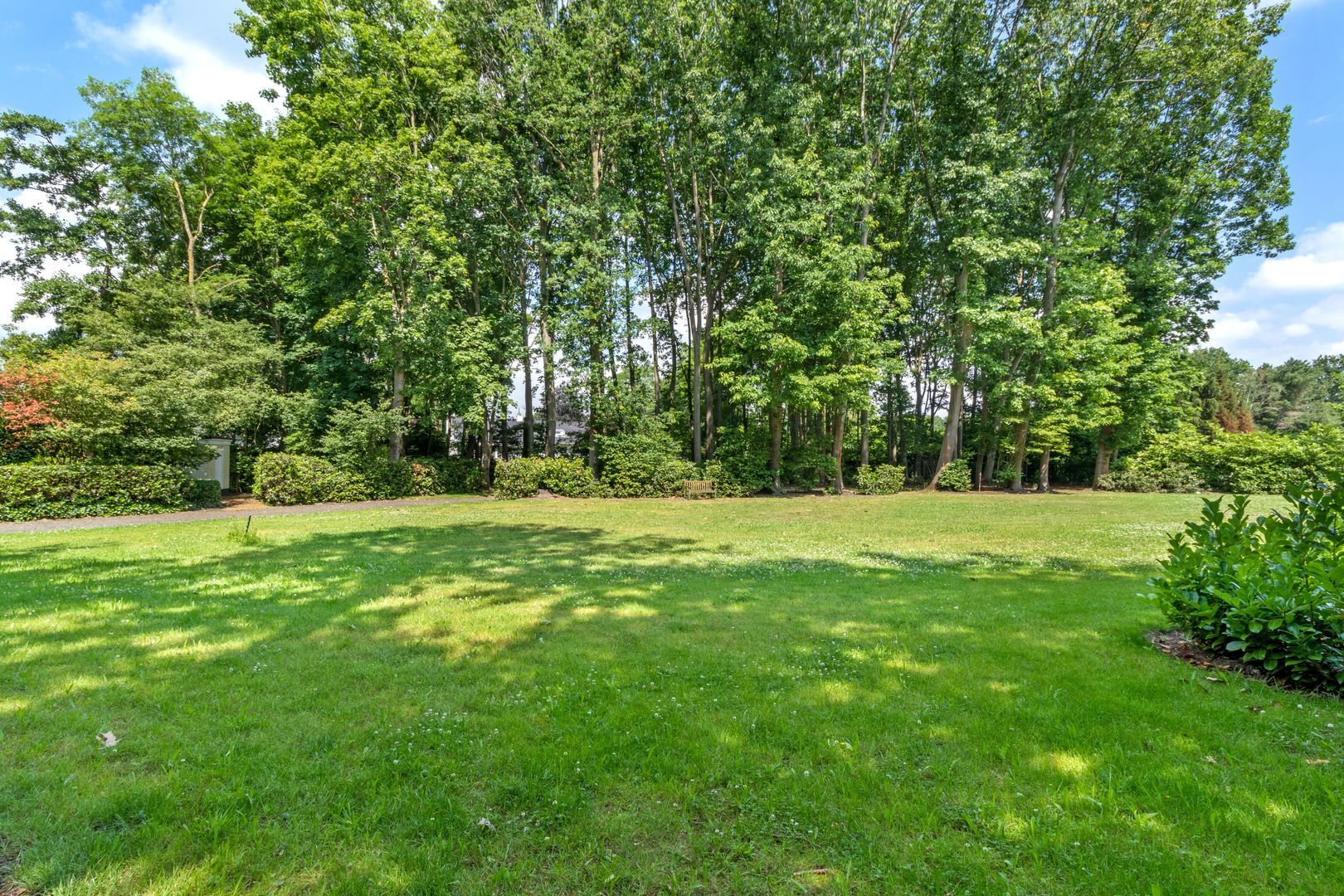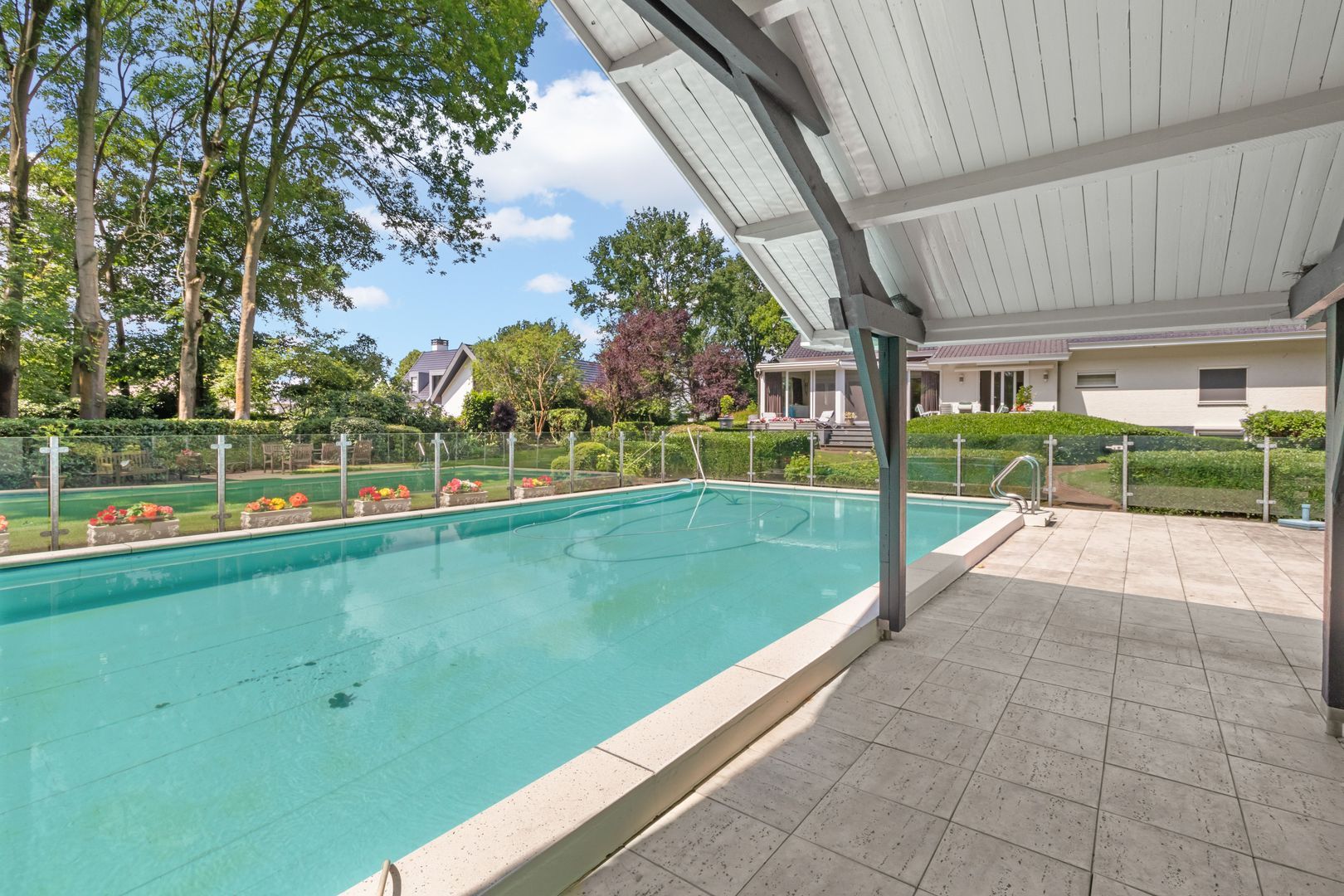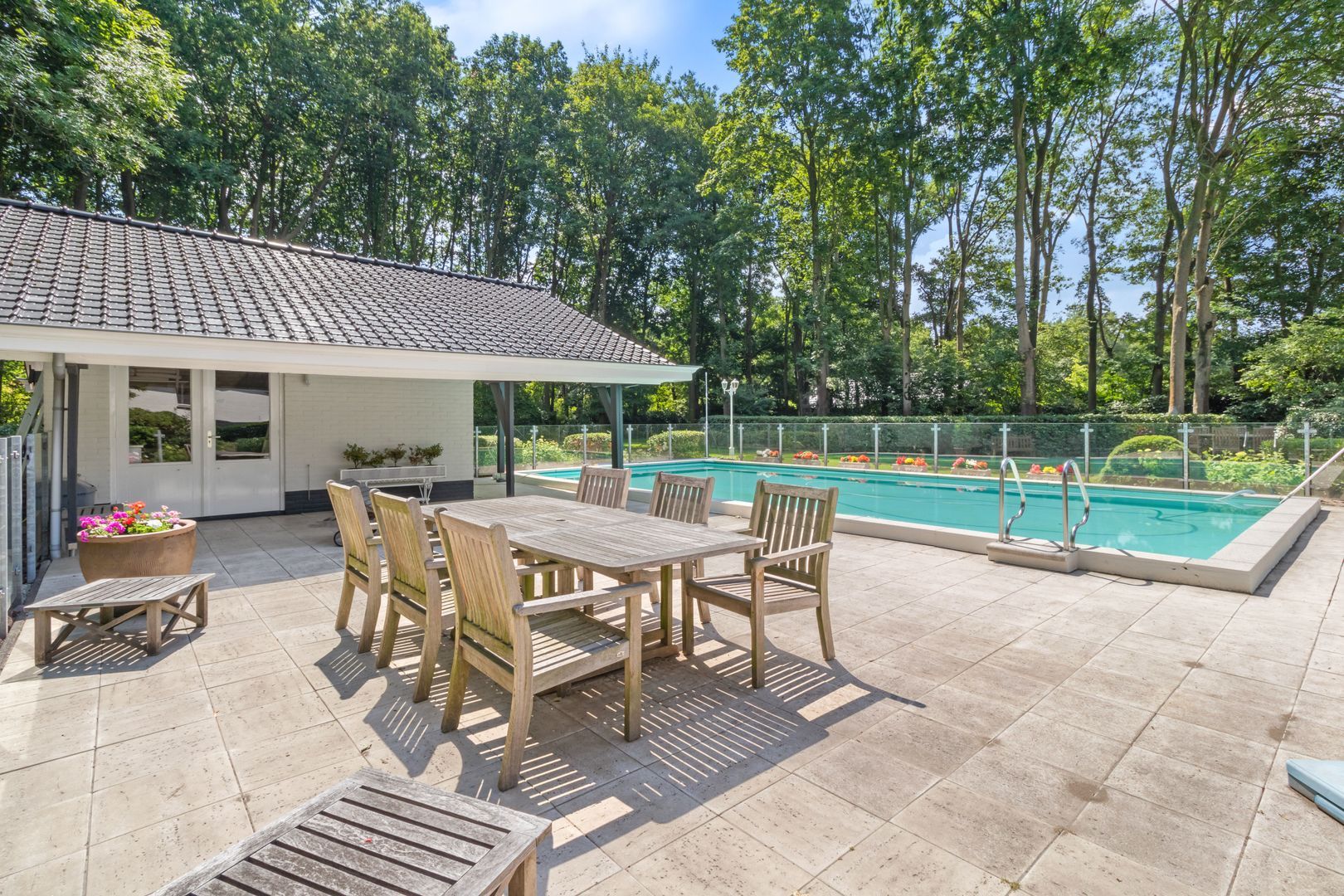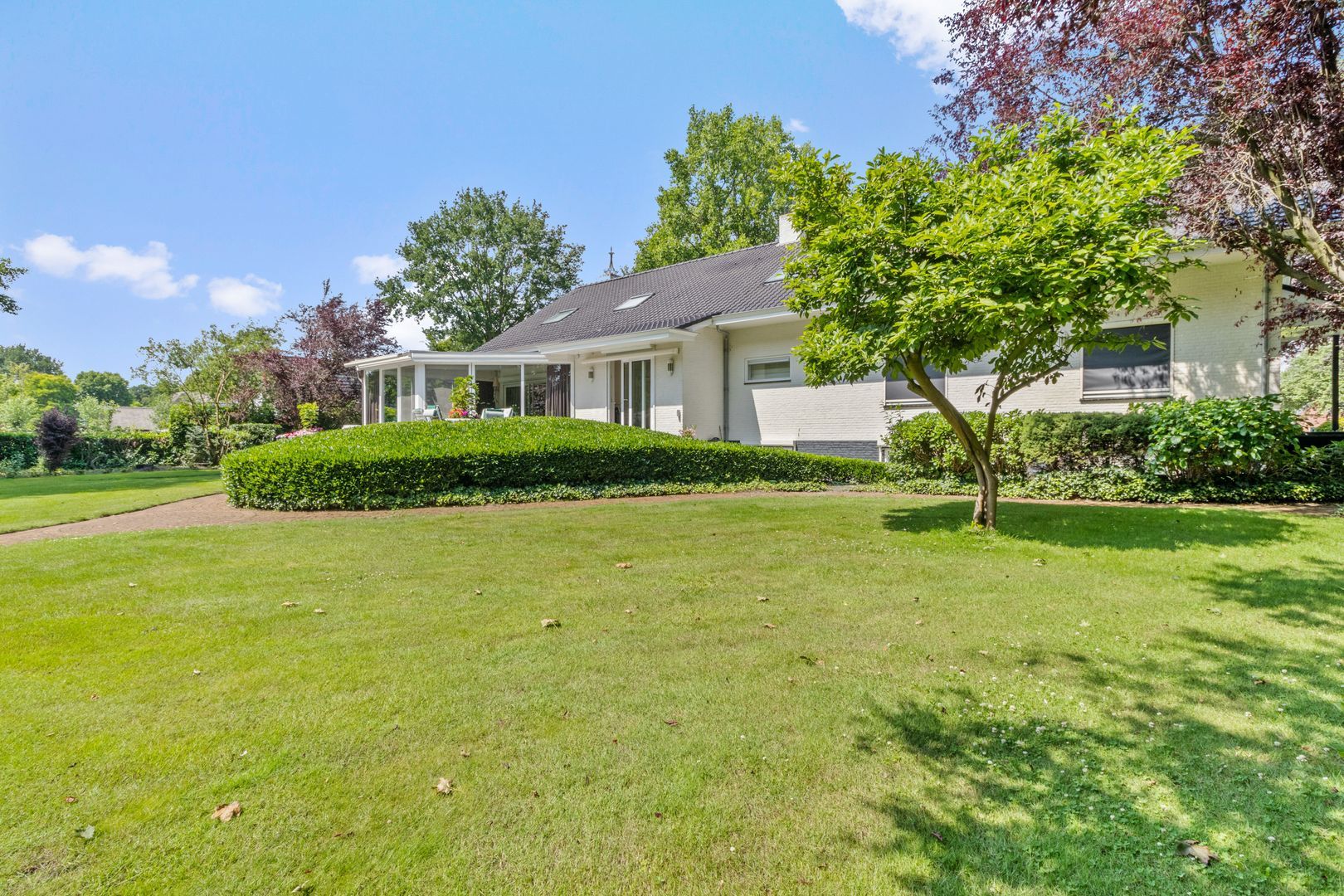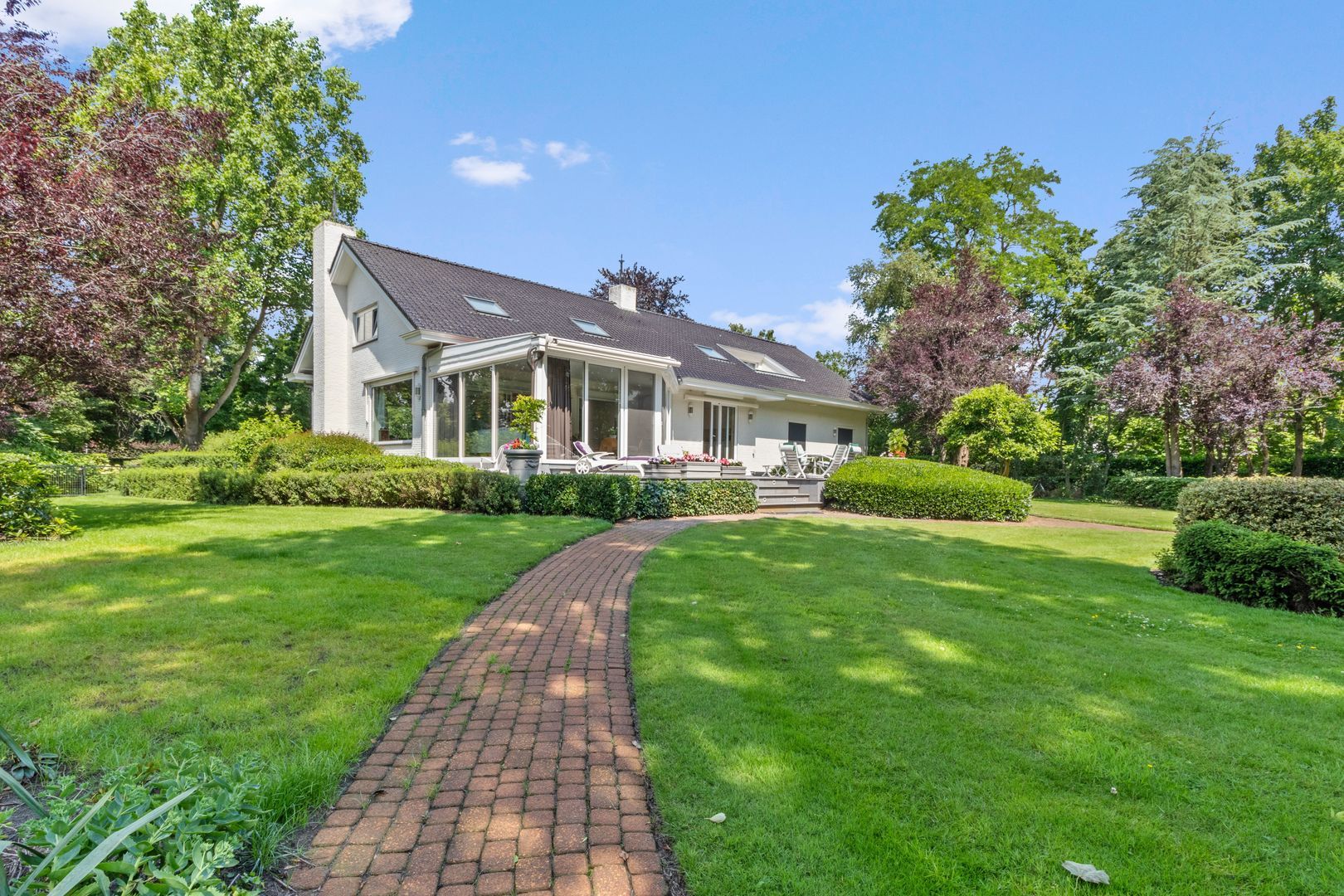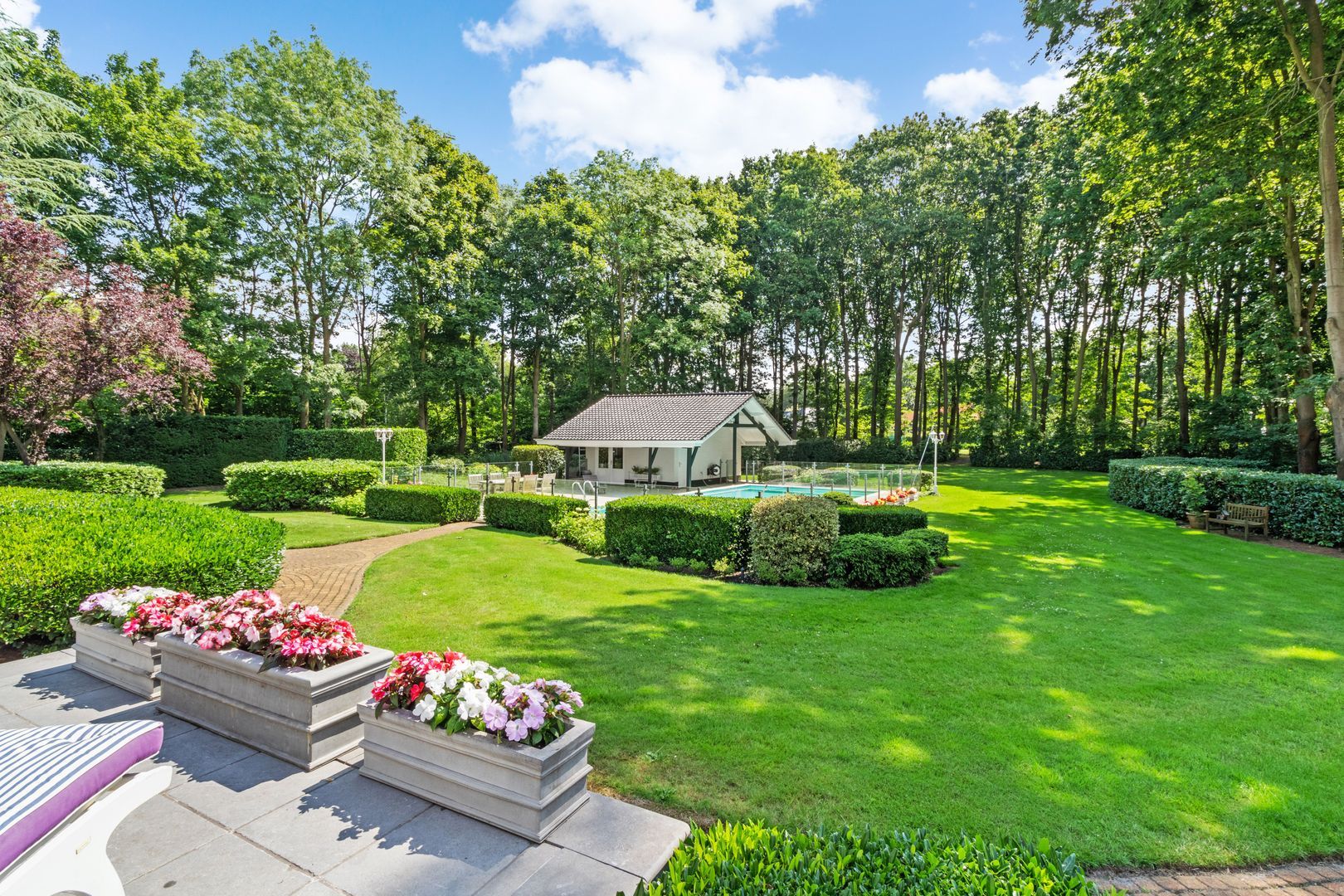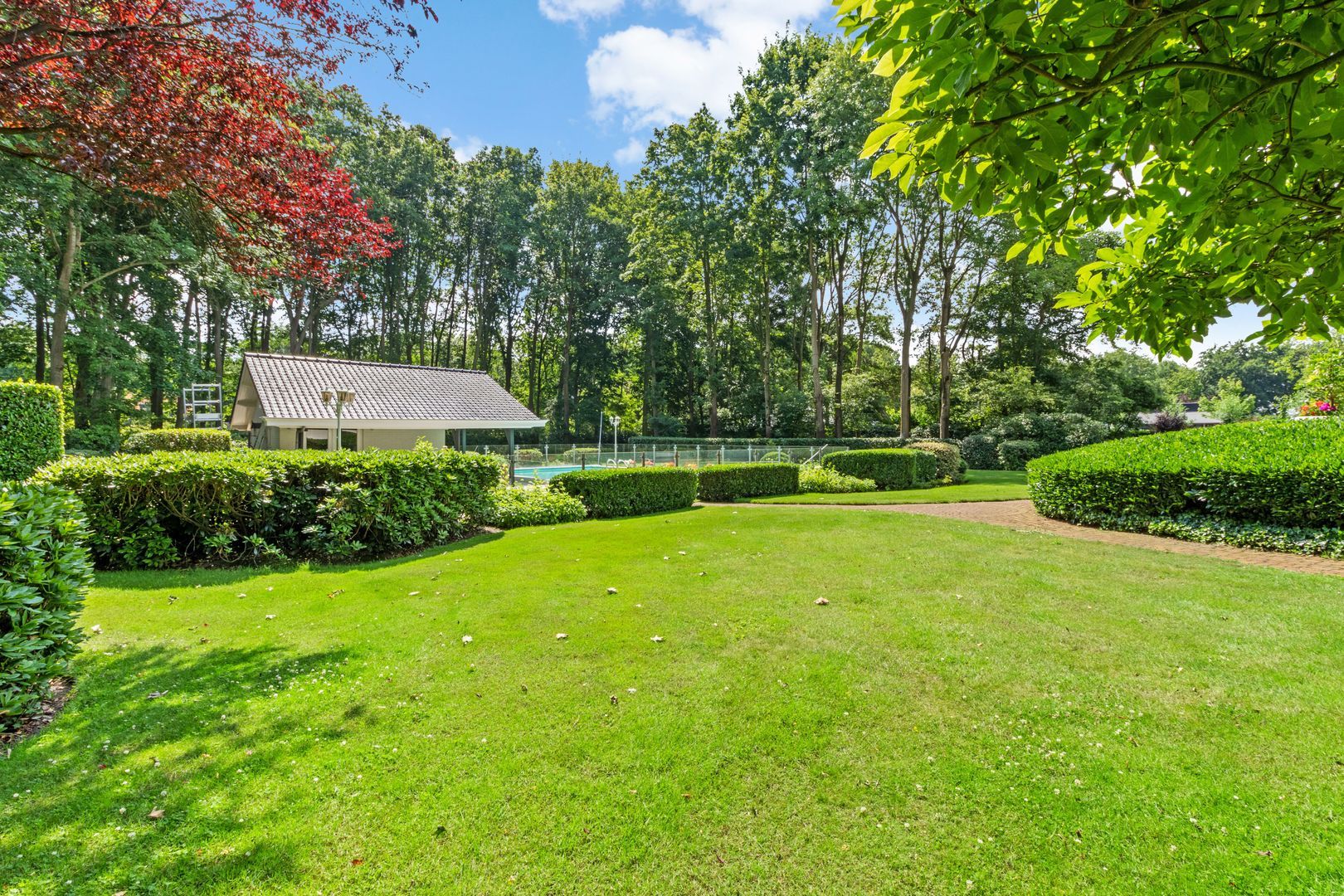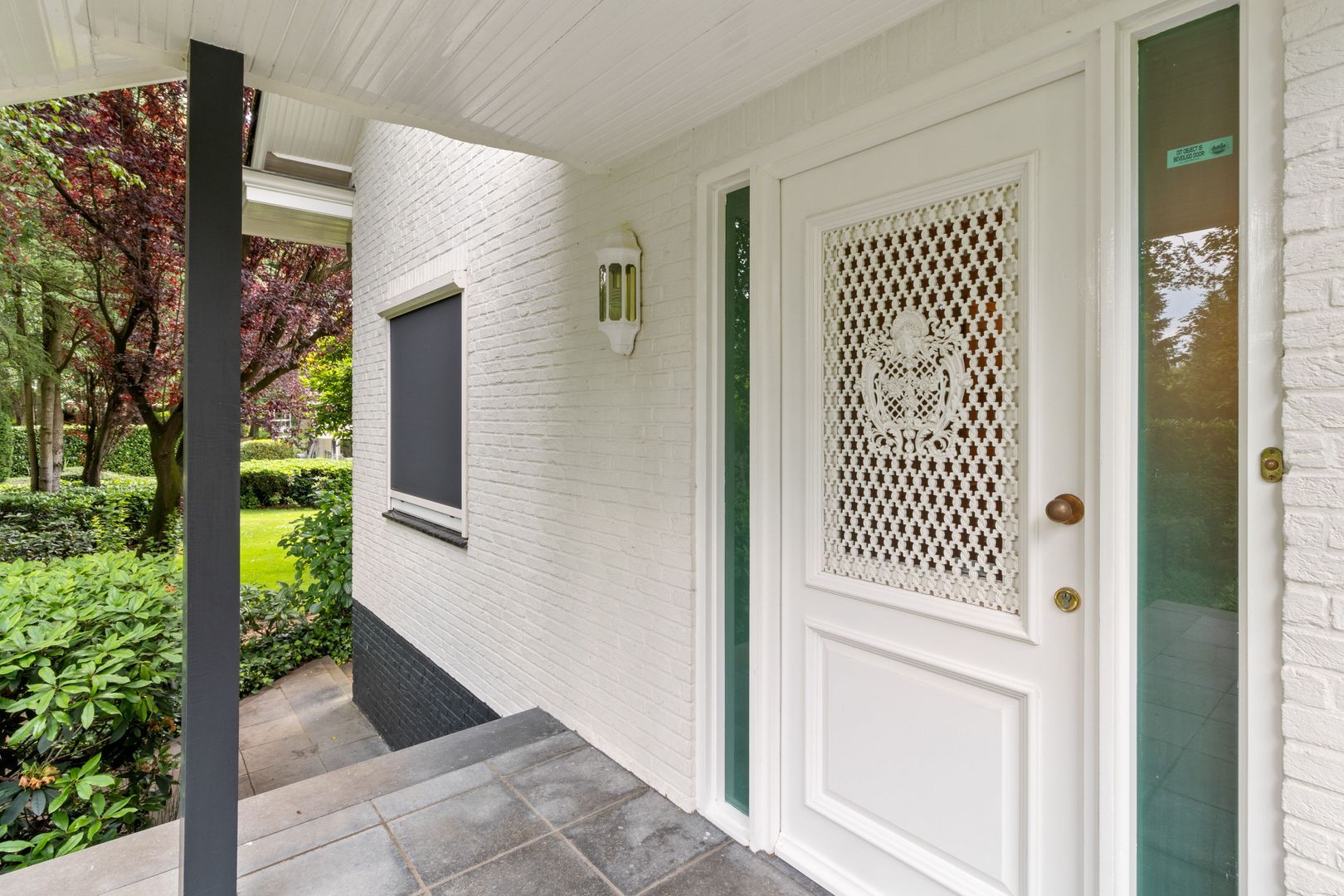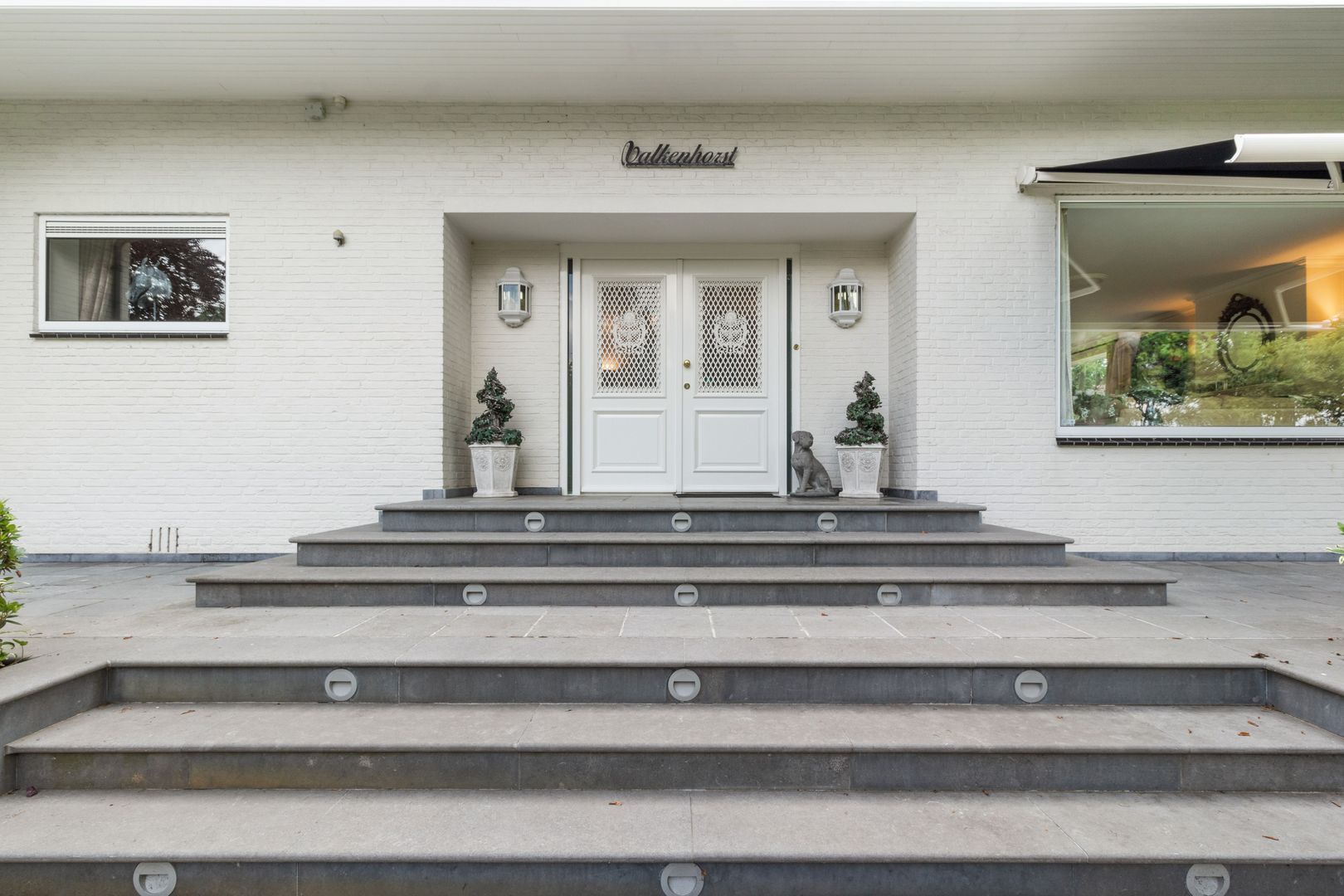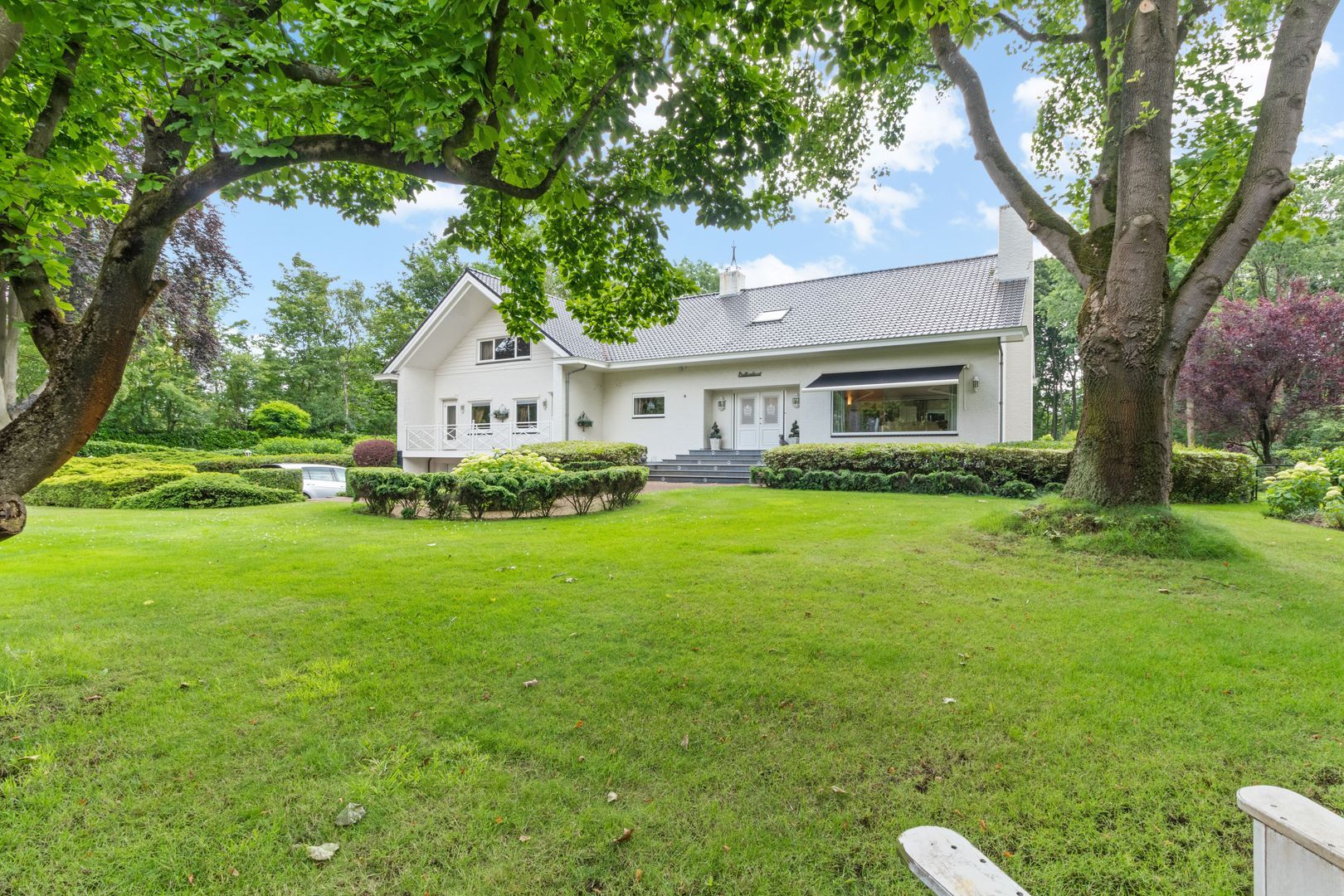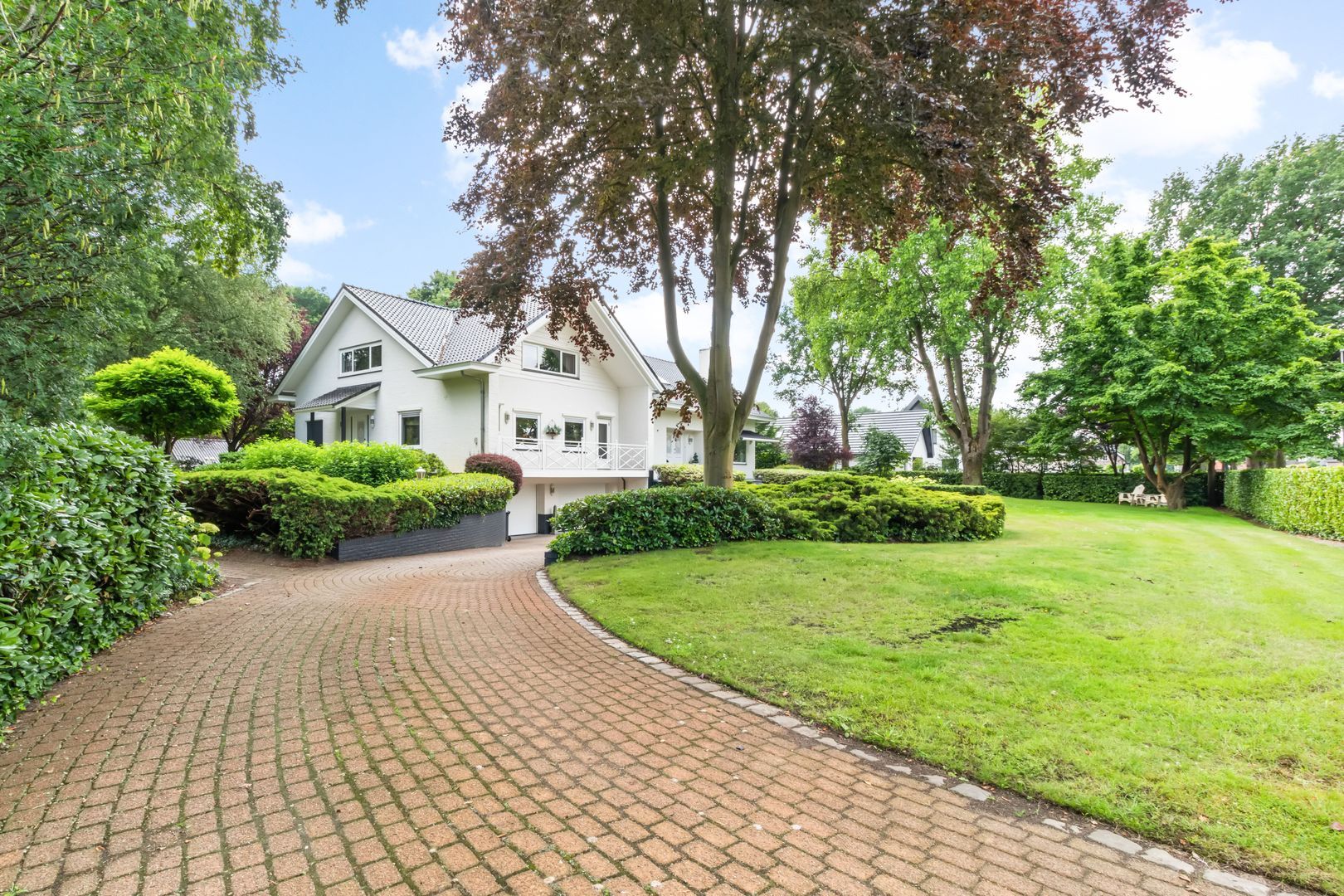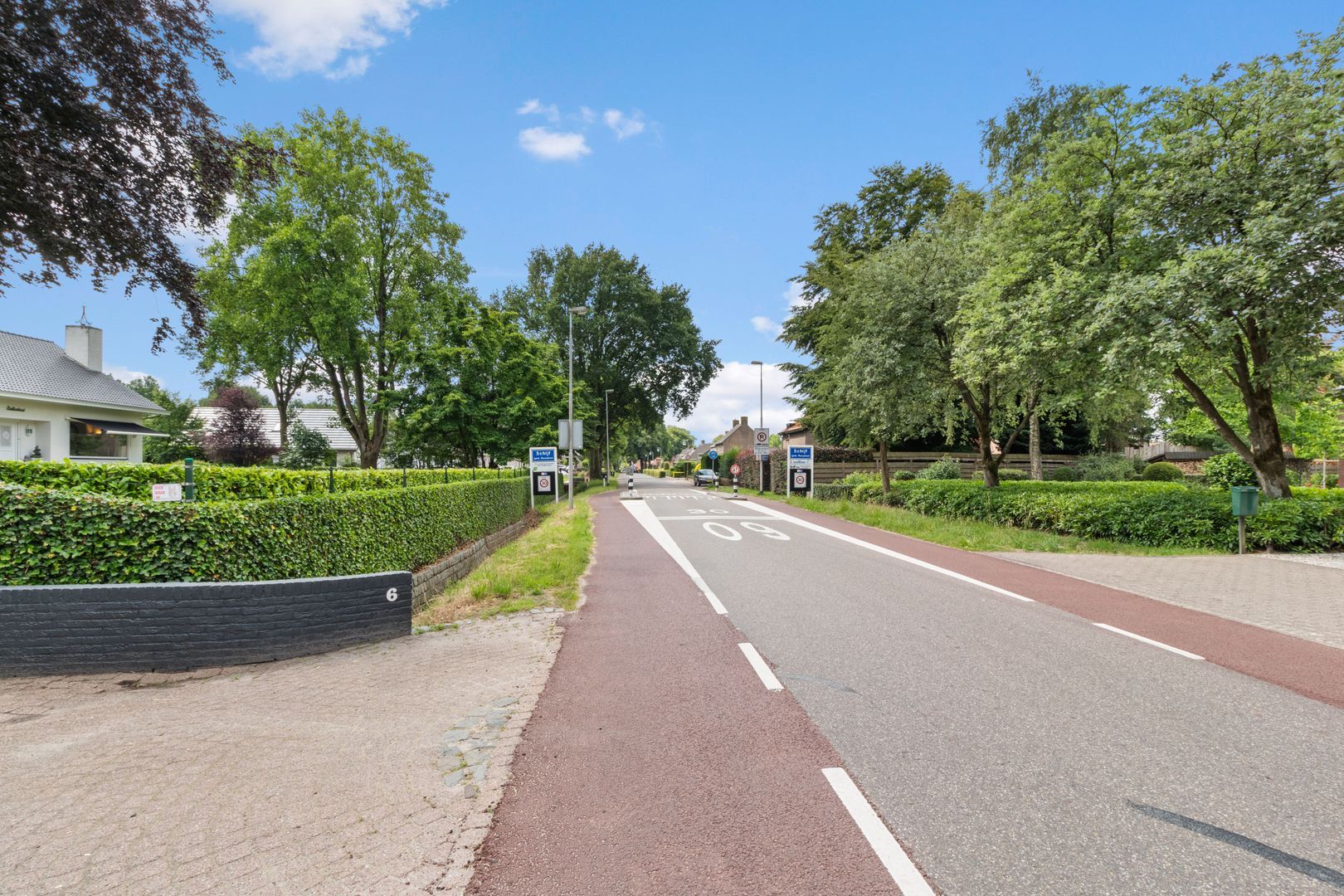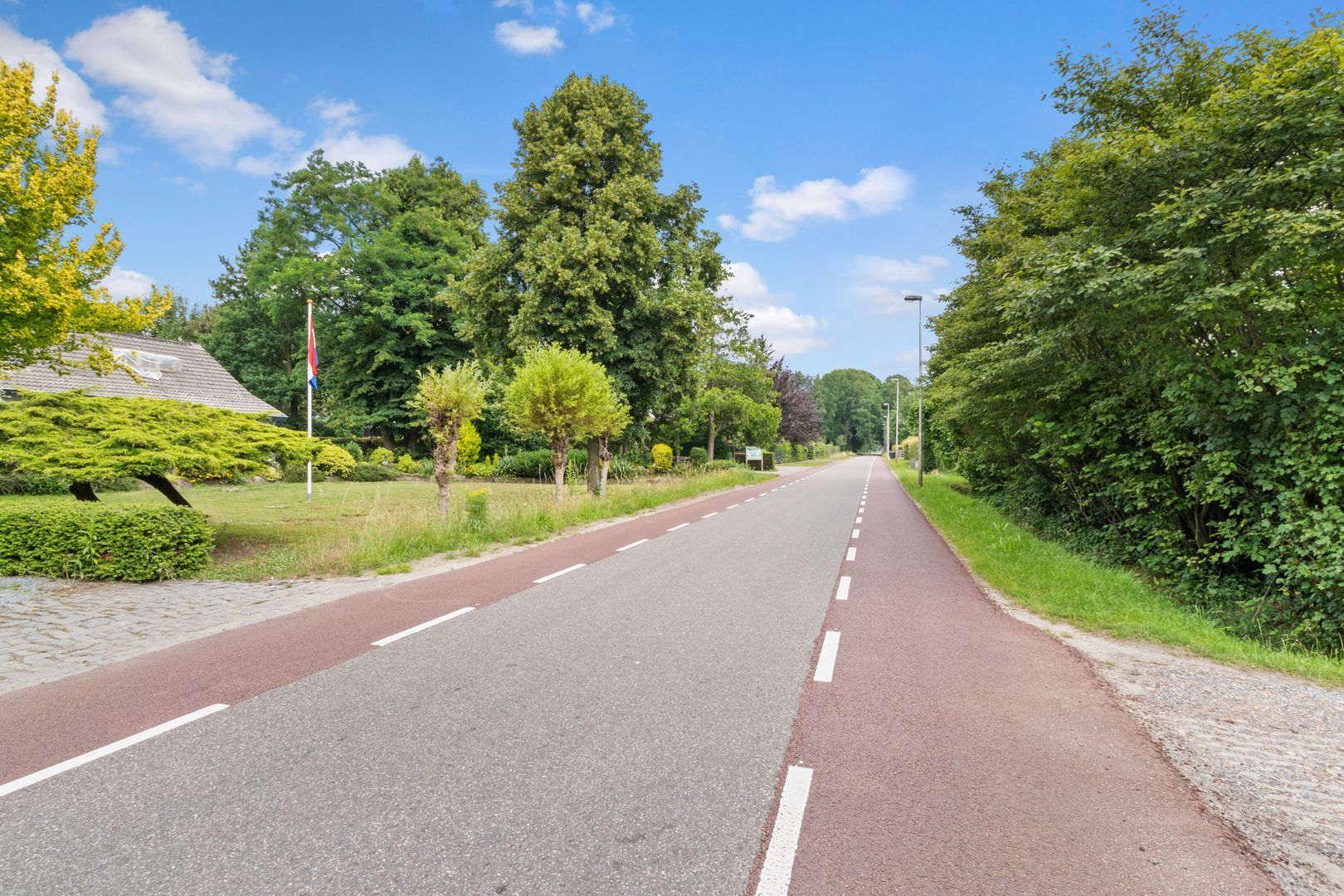 Sold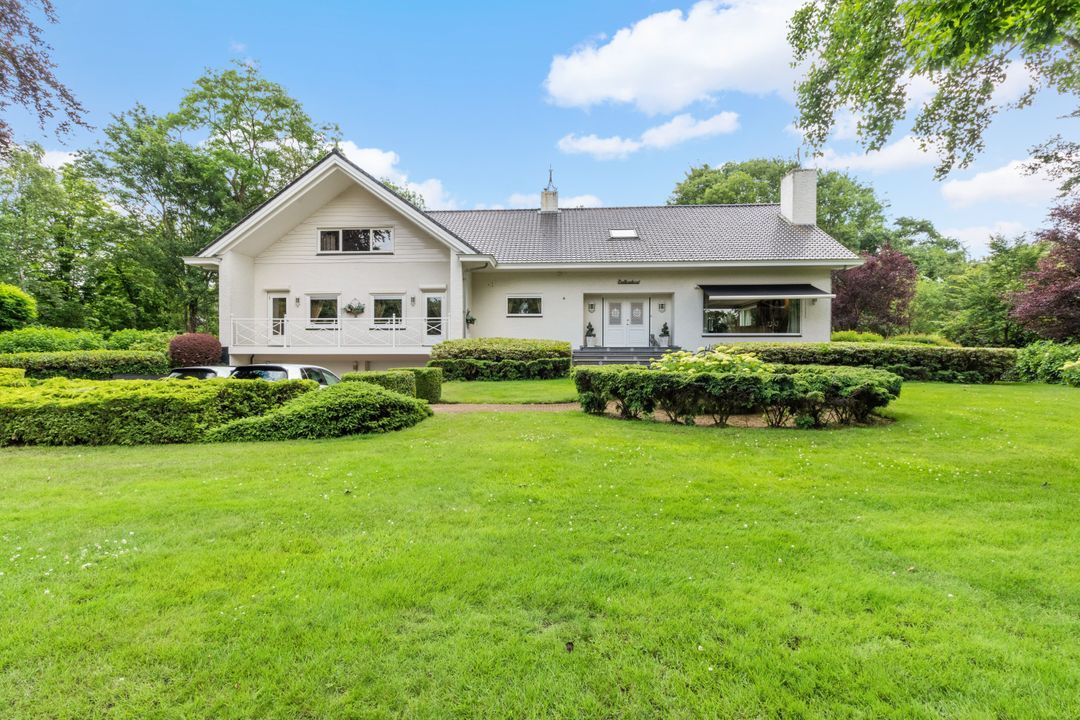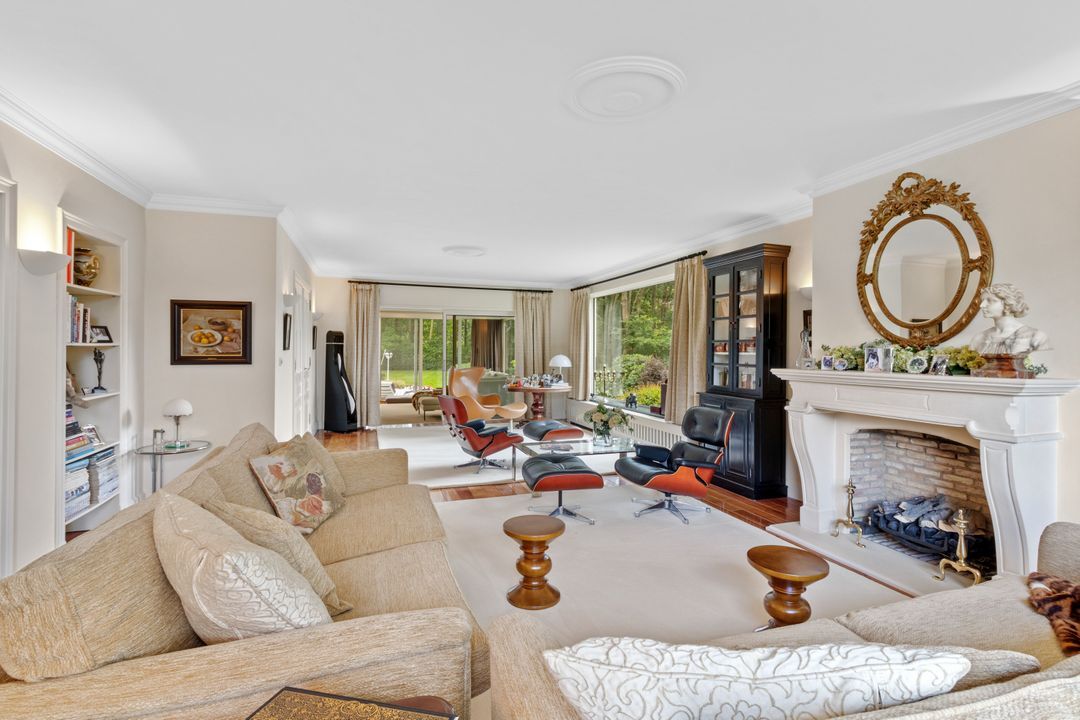 Scherpenbergsebaan 6 has successfully been sold by

Qualis
Don't want to miss out on another house? Create your personalised account and be the first one to receive updates regarding your new home, including the private sales.
Create your account
More unique than unique, more generous than generous, and utterly luxurious!
It is our privilege to present you this very exclusive, luxurious and generously proportioned country house 'Valkenhorst'. This country house is of great allure and situated on an impressive wooded plot of no less than approx. 8,975 m². The country house is located in the charming little village of Schijf in West Brabant, about 15 minutes by car from Breda, about 30 minutes from Antwerp and 35 minutes from Rotterdam, while in the midst of various nature reserves.
The palatial country house 'Valkenhorst', in excellent condition, was built in 1970 according to the wishes and specifications of the then client. However, from 1996 to 2000 the country house was completely renovated under architecture, whereby the living atmosphere and exclusivity were optimised. Let yourself be seduced by a real park garden with a pool house and spacious pool, spacious living room, several bedrooms (one bedroom no less than 72 m²), gym, home cinema or double garage in the basement.
The mansion has been lovingly maintained and lived in for a long time. Are you the one who can call yourself the proud new resident of the country house 'Valkenhorst'?
View the 360 degree viditour of this house on our website: https://viditour-vastgoed.nl/tours/4722ax6
Layout:
Upon arrival you drive up your own driveway, which ends at the double garage in the basement. You will be led to the entrance by beautiful stair landings. Through the double entrance, above which the house name 'Valkenhorst' can be admired, you enter the hall.
The imposing hallway / entrance is the central heart of the house, which provides access to the living room through double doors, kitchen, toilet room, 3 bedrooms (approx. 21 m²; 19 m² and 16 m²), 2 study rooms, bathroom, meter cupboard, toilet room, elegant staircase with loft to the first floor and a staircase to the basement. The representative hall is covered with a tiled floor in a bubbling pattern. Because of a separate entrance, in the side wall, any business visitor can be received in an ideal manner. Both entrance doors to the offices can also be closed off from the central hall. Both offices (approx. 19 m² and approx. 16 m²) can also be used as bedrooms and have access to the balcony (loggia) in front.
The toilet room and bathroom are furnished and finished in the same luxurious style. The toilet room has a hanging closet, sink and mechanical ventilation. The bathroom (approx. 10 m²) is equipped with a double washbasin, comfortable bathtub, shower and a radiator. From the bathroom is also the master bedroom (approx. 21 m²) to reach. The first bedroom, similar to a well-kept hotel room, is fully garden-oriented and provides access to a dress room through sliding doors.
On the right side of the house is the spacious Living (ca. 51 m²) with an intimate character, which, due to its higher location in relation to the ground level, offers a beautiful view of the surrounding garden. The beautiful French sandstone fireplace, parquet floor, niches and ceiling ornaments emphasise the pleasant atmosphere in the room. Panel doors give access to the kitchen diner. Through a 5-metre wide sliding door, the garden room can be reached. The garden room (approx. 32 m²) has plenty of daylight and a panoramic view of the surrounding garden. From this room you walk directly onto the beautiful natural stone (Belgian Bluestone) terrace. Through a wide passage, you can reach the kitchen. This very spacious kitchen (approx. 31 m²) has a straight kitchen arrangement with various appliances, access to a pantry and the garden and is the ideal place for placing a generous dining table where family and / or friends can be extended dine.
First floor:
Through a beautiful staircase you reach the spacious landing with loft with access to 3 spacious bedrooms (approx. 72 m²; 10 m² and 35 m²) and a walk-in closet. On the left wing of the house is a bedroom located, which has a generous surface of less than 72 m²! The bedroom provides access to a wardrobe area (ca. 13 m²), inviting loggia and a bathroom en suite, which is finished in the same style as the bathroom on the ground floor. This bathroom (approx. 7 m²) has a bathtub with shower option, washbasin, hanging closet and recessed ceiling lights. The other bedrooms are also spacious.
Study (approx. 10 m²) with sink, pantry, wall tiled panelling and storage shelves.

Basement:
Through a staircase from the central entrance is the basement to reach. The spacious basement, with an area of less than 250 m², is divided into several rooms, hallway, linen / laundry room (approx. 31 sqm) with connections for washer and dryer, utility room with CV Remeha Quinta Ace and Remeha AquaCella 120L boiler arrangement, storage room, home cinema, gym, double garage and a real wine room. The indoor garages are both equipped with an electric segment door with remote control, cistern, heating, tiled floor and electricity. The very spacious soundproofed cinema room is equipped with a professional home cinema system and custom-made built-in cupboards across the entire width. The multifunctional room is currently furnished as a gym. This room also has a wall of fitted cupboards across the entire width. All rooms can be divided or used as desired.

Backyard:
The pleasure of relaxation, living like a god in France and where luxury and comfort are central. This carefully landscaped park-like garden is a backyard of great stature. The swimming pool (approx. 6 x 12 m) with pool house, spacious terraces, impressive trees and extensive lawn create a unique garden experience and permanent holiday feeling. The terrace at the pool house (approx. 26 m²) is enclosed by galvanised posts with hard glass so that the transition to the garden remains transparent.

In addition, the backyard has an outdoor run with night shelter, driveway / entrance at the rear, various plants and is fully fenced. The garden watering is automatically controlled by a sprinkler system with 7 stations. The system is housed in a sheltered stone shed with electricity.

Other details:
- Almost entirely aluminum frames with double glazing;
- Mechanical and natural ventilation;
- Alarm system with multiple stations;
- Living room, conservatory and kitchen with underfloor heating;
- Partially v.v. electric sun screens;
- Electric awnings;
- Partially v.v. shutters;
- Spacious pool house with large pool;
- High quality luxurious finish;
- 6 spacious bedrooms (2 of which are currently offices).
Your Qualis-broker
Emile van der Veen
Qualis
Contact with the agent
Living extra­ordinarily
Spacious homes with character, located where you feel at home. Discover our exclusive listings.
View all our listings
Scherpenbergsebaan 6 has successfully been sold by

Qualis
Don't want to miss out on another house? Create your personalised account and be the first one to receive updates regarding your new home, including the private sales.
Create your account