Garden inspiration: discover 200 different sample gardens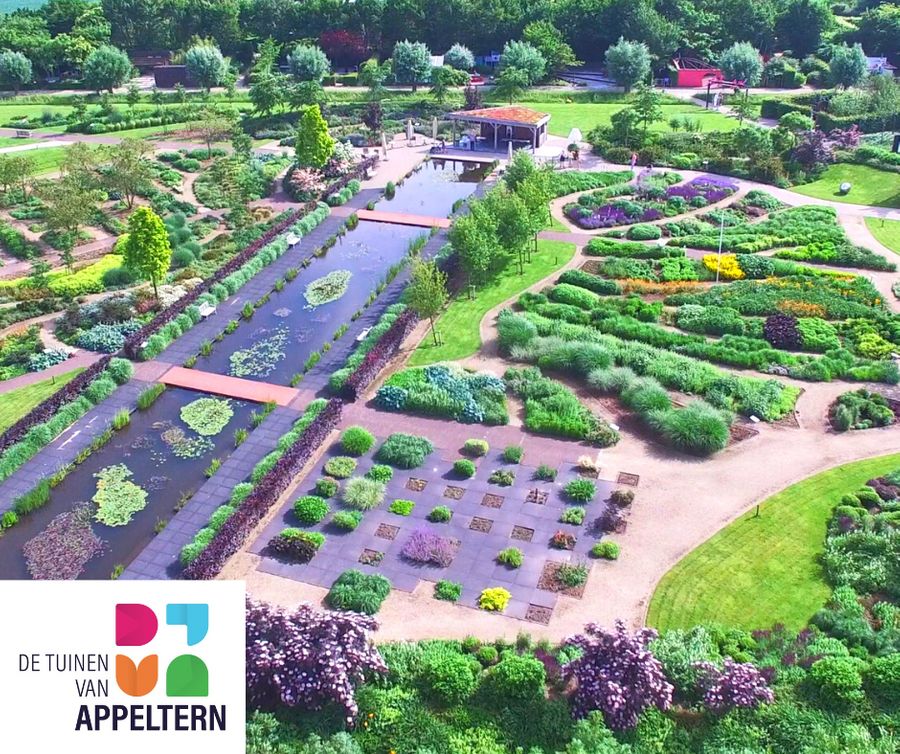 Nature awakens and begins to bloom. With spring approaching we look forward to 'being outside'. Great to be able to enjoy your own garden.
Do you need tips on how to best maintain your garden? Are you not sure which flowers, plants or trees suit your garden or are you going to create a completely new garden? Let yourself be inspired with the help of Qualis and come to De Tuinen van Appeltern!
This 22-hectare park is filled with more than 200 different gardens. Each with a unique atmosphere and style. From formal French gardens to lush English landscapes and from Mediterranean patios to Japanese Zen gardens, the variety of gardens is truly impressive.
Scent of flowers
Upon entering you are greeted by the scent of flowers and the whisper of trees and shrubs. Wander around at your leisure and enjoy the beautiful gardens, all of which have been carefully landscaped and maintained to form a harmonious whole.
Latest trends
If you want to learn more about gardening, you can visit the nursery and the various educational pavilions or follow a workshop. Here you will find information about the latest trends and techniques in gardening and you can get tips on how to best maintain your own garden.
Complete garden designs
In short, The Gardens of Appeltern are a great way to discover new plants, flowers and complete garden designs. See how professionals combine different plants and flowers and what trends there are at the moment.
Win tickets
Qualis is raffling off 4 x 2 tickets for De Tuinen van Appeltern on a day of your choice! Take your chance now by filling in the form below. We only use your data to send you the prize if you are one of the winners. This promotion runs until April 1, 2023. Didn't win? Order your tickets directly via De Tuinen van Appeltern.