Oisterwijk
Moergestelseweg 58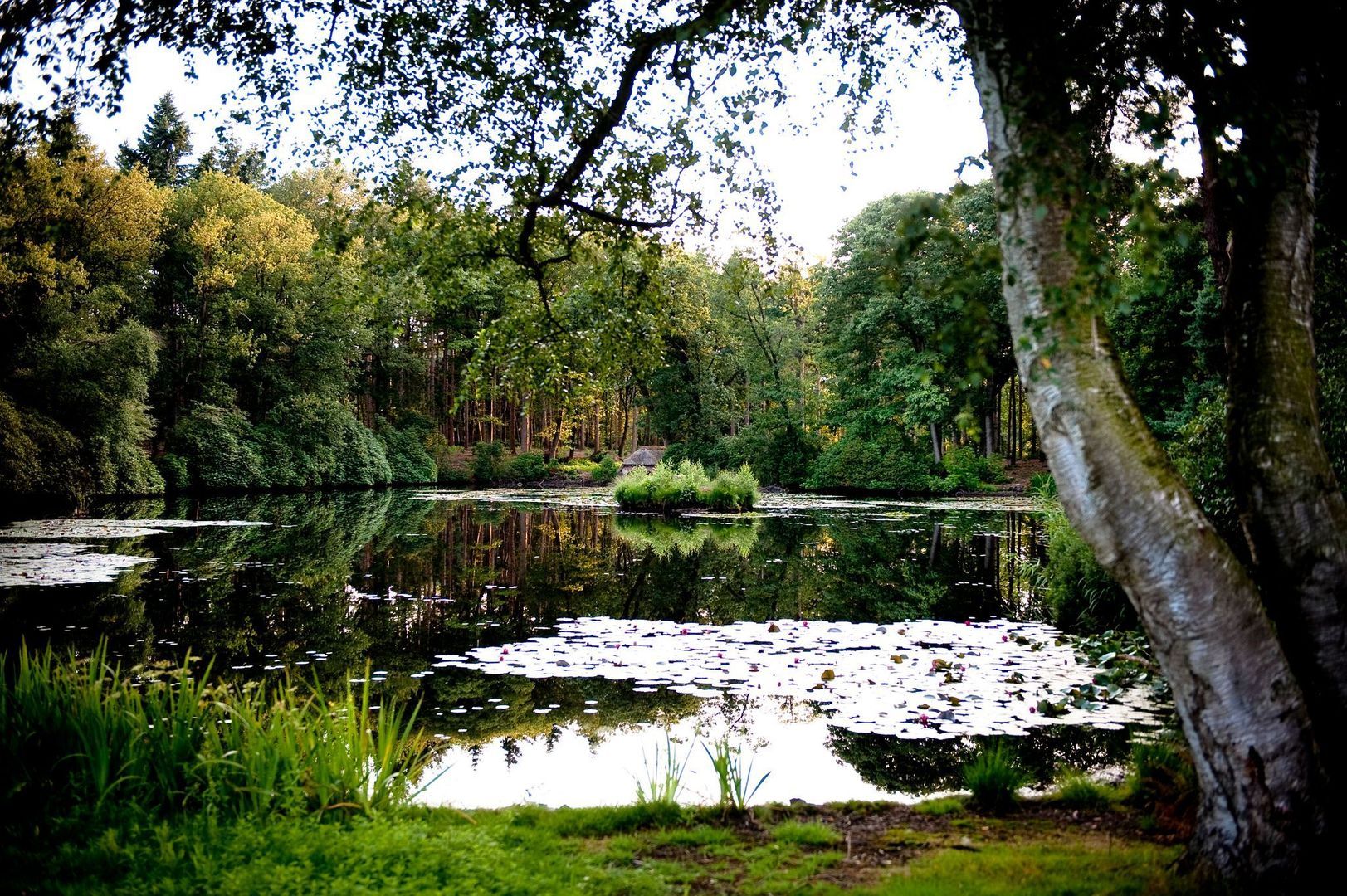 Unfortunately the description has not been translated by the realtor.
Instead, the original Dutch text is shown below.
Please press the Google Translate button for a translation.
Google Translate
Aan de rand van het dorp, midden in de natuurgebieden rondom Oisterwijk, is sprookjesachtig Landgoed Aalsven gelegen. Het terrein is ca. 11,4 hectaren groot. De kern van het terrein is de bouwplaats voor de hoofdwoning.

Deze bereik je via de lange statige oprit, omzoomd door een dubbele rij beukenbomen. De bouwplaats ligt te midden van de twee met waterlelies bedekte vennen. Rondom de vennen bevinden zich de bijgebouwtjes en tussen de vennen de klassiek Engelse brug met poort. Hier kom je in een waar paradijsje. Dit landgoed brengt een ieder in vervoering en is uniek in deze omgeving.
Op de hiervoor genoemde open plek is (net als overigens op de rest van het terrein) absolute privacy gewaarborgd. Voor de bouwplaats is reeds een unieke hoofdwoning ontworpen die past bij de omvang en stand van een landgoed op deze locatie.

De bouwvergunning voor de nieuwe hoofdwoning is inmiddels afgegeven. Maar u kunt ook, binnen het bouwvlak, uitkijkend over uw eigen vennen, naar eigen ontwerp een woning bouwen met een totale inhoud van bijna 5000 m³.
Door de recente, aanzienlijke investeringen krijgt het landgoed weer de uitstraling die past bij een bijzonder object als Landgoed Aalsven. Zo is er naast het goedgekeurde bouwplan voor de 3 vleugels tellende woning, met binnenpatio en ruime terrassen ter invulling van het hoofdbouwvlak, ook veel gedaan aan onderhoud en ontwerp van het terrein. Het landgoed zelf is ingericht met meerdere lanen en paden omringd door loofbomen en dennenbos. Op het landgoed zijn meerdere vennen en poelen gelegen.

Omdat u de vrijheid heeft om op één van de mooiste landgoederen van Brabant een woning naar eigen inzicht te realiseren mag met recht gesproken worden over een unieke kans.


On the outskirts of the village, surrounded by nature reserves around Oisterwijk, is Aalsven Estate located. The site is approximately 11.4 hectares. The core of the site is the site for the main house.
Oisterwijk is located in the green hart of the Benelux. Only 15 minutes by car from Eindhoven Airport. From here you fly in one hour to London. Amsterdam is located one hour from Oisterwijk and here you fly to Moscow in three hours. Brussels is also nearby.
The estate is accessible via the long stately driveway, lined by a double row of beech trees. The site is surrounded by two beautiful lakes covered with water lilies. Surrounding the pools are the dependences between the marshes and the classic English bridge port. Here you enter a true paradise. This estate brings everyone into raptures and is unique in this area.

The open space for the main house as was the rest of the site guarantees absolute privacy. For the construction site a unique main house is designed that suits the size and position of an estate at this location. The building permit for the new main house has been issued. But you can also, within the possibilities, overlooking your own lake, to your own design build a house with a total capacity of nearly 5,000 m³.

The recent, significant investments the estate gets the look that suits a particular object as Aalsven Estate. In addition to the approved building plan for the three wings story house with indoor patio and spacious terraces for completion of the main building plot, is done a lot of maintenance and design of the site. The estate itself is decorated with multiple lanes and paths surrounded by trees and pine forest. On the estate are several lakes and ponds located as well as preserved characteristic buildings like a coach house, boat house and small 'hunting' house.

You have the freedom to realize a home at your own discretion on one of the most beautiful estates of Noord-Brabant, this truly is a unique opportunity.

Since the high degree of exclusivity of this property, we invite you in a personal conversation about the possibilities with this particular estate.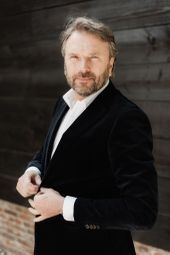 Your Qualis-broker
Henk Honders
Honders/Alting Makelaars
Contact with the agent
Transfer
Price

€ 4.985.000 k.k.

Status

Available

Acceptance

in consultation

Objectcode

10881
Surface and volume
Plot surface

11,5 ha
Location
Moergestelseweg 58, 5062 SP Oisterwijk
• Near edge of forest
• On the waterfront
• Sheltered location
• In forest area
• Open location
Travel time
Points of interest
Calculate your travel time
Choose your transportation
Maximum travel time
Show results
Indicate which points of interest you want to show on the map.
Choose your points of interest
School
Doctor
Pharmacy
Restaurant
Gym
Transportation
Supermarket
Hospital
Church
Dentist
Cinema
Barber
Show results
I am interested in
Moergestelseweg 58
Would you like to plan a viewing or do you have a question?
Please fill in your details below so the Qualis agent can contact you.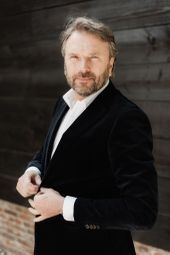 Your Qualis-broker
Henk Honders
Honders/Alting Makelaars
---

Living extra­ordinarily
Spacious homes with character, located where you feel at home. Discover our exclusive listings.
View all our listings