Leimuiden
Kastanjelaan 20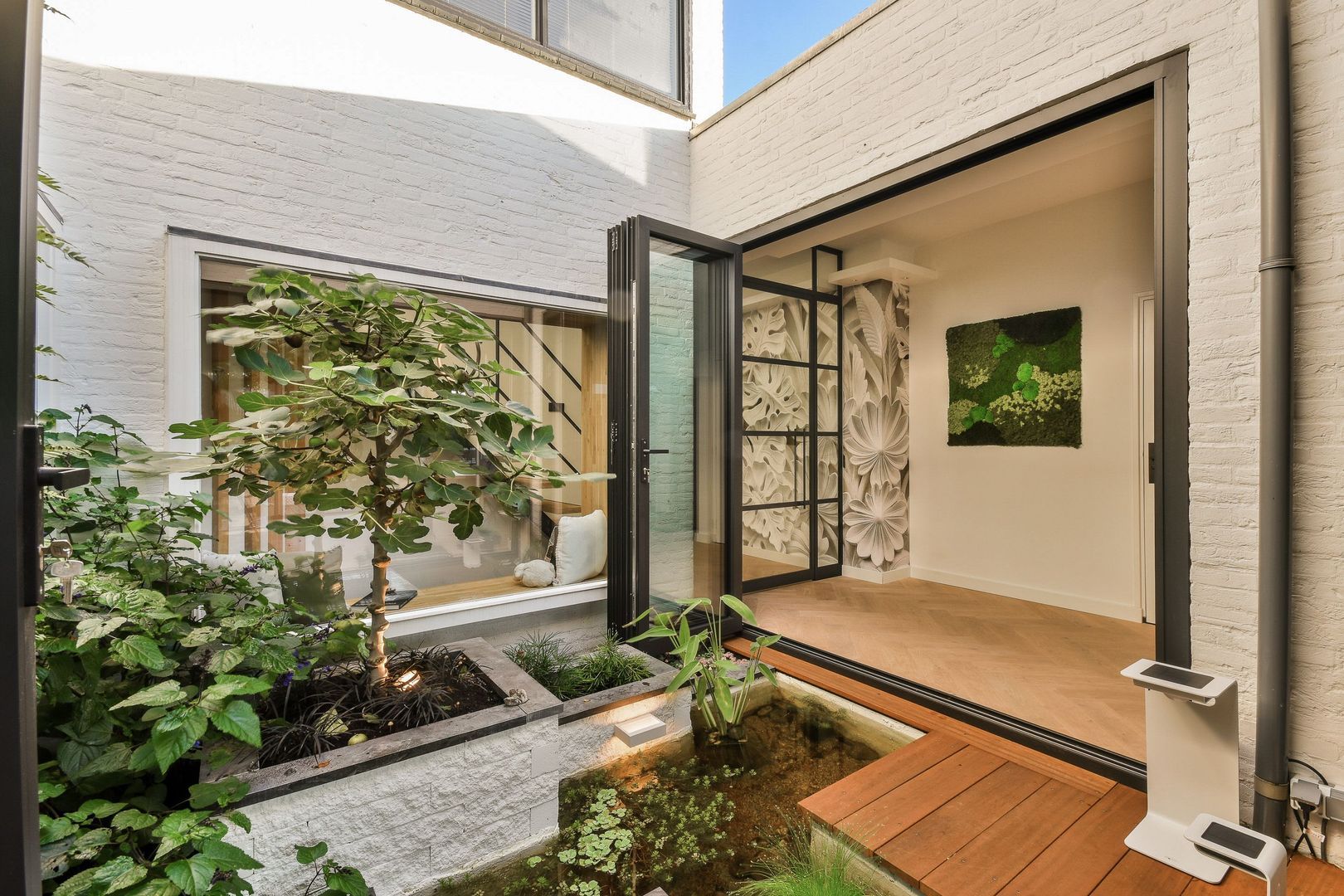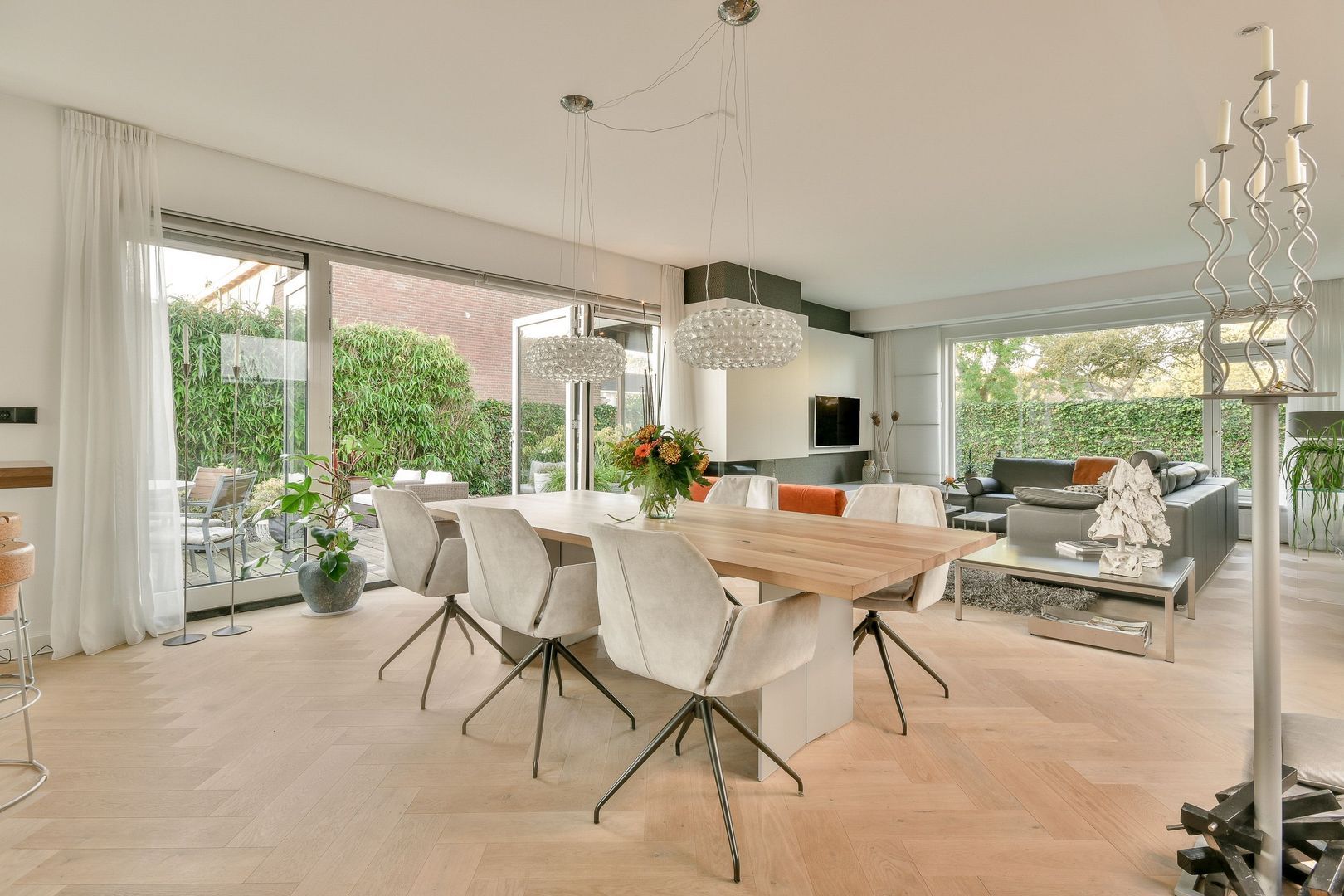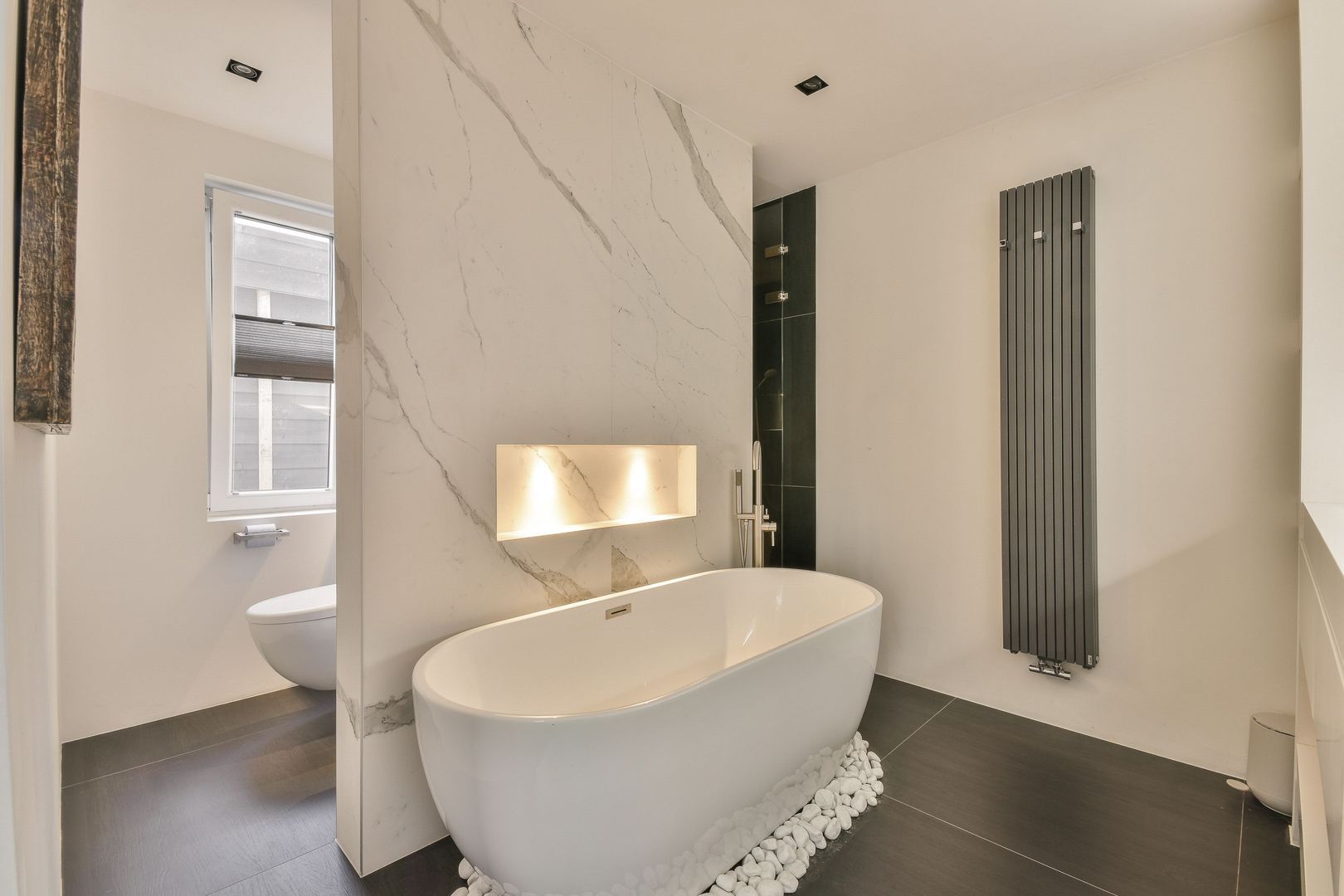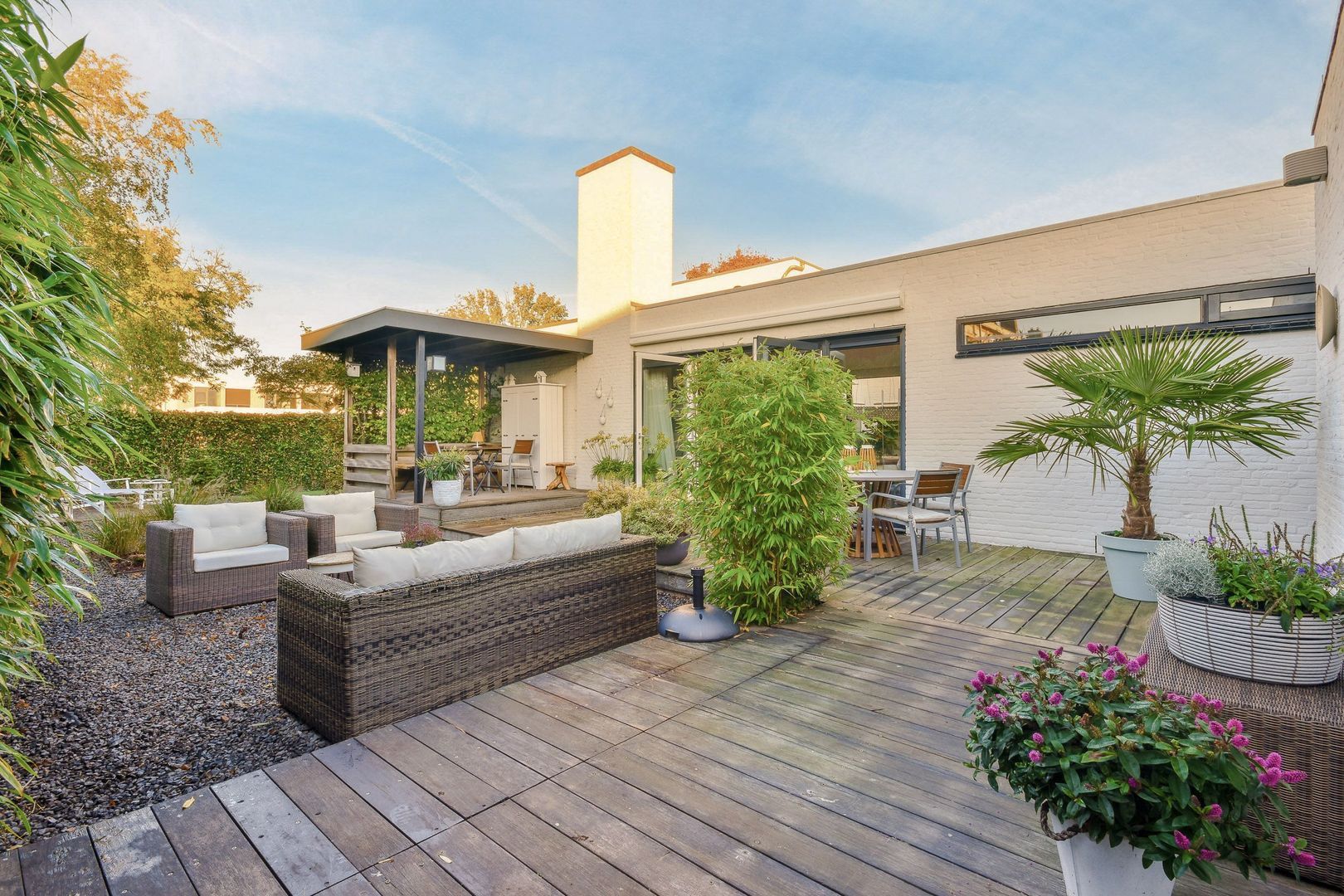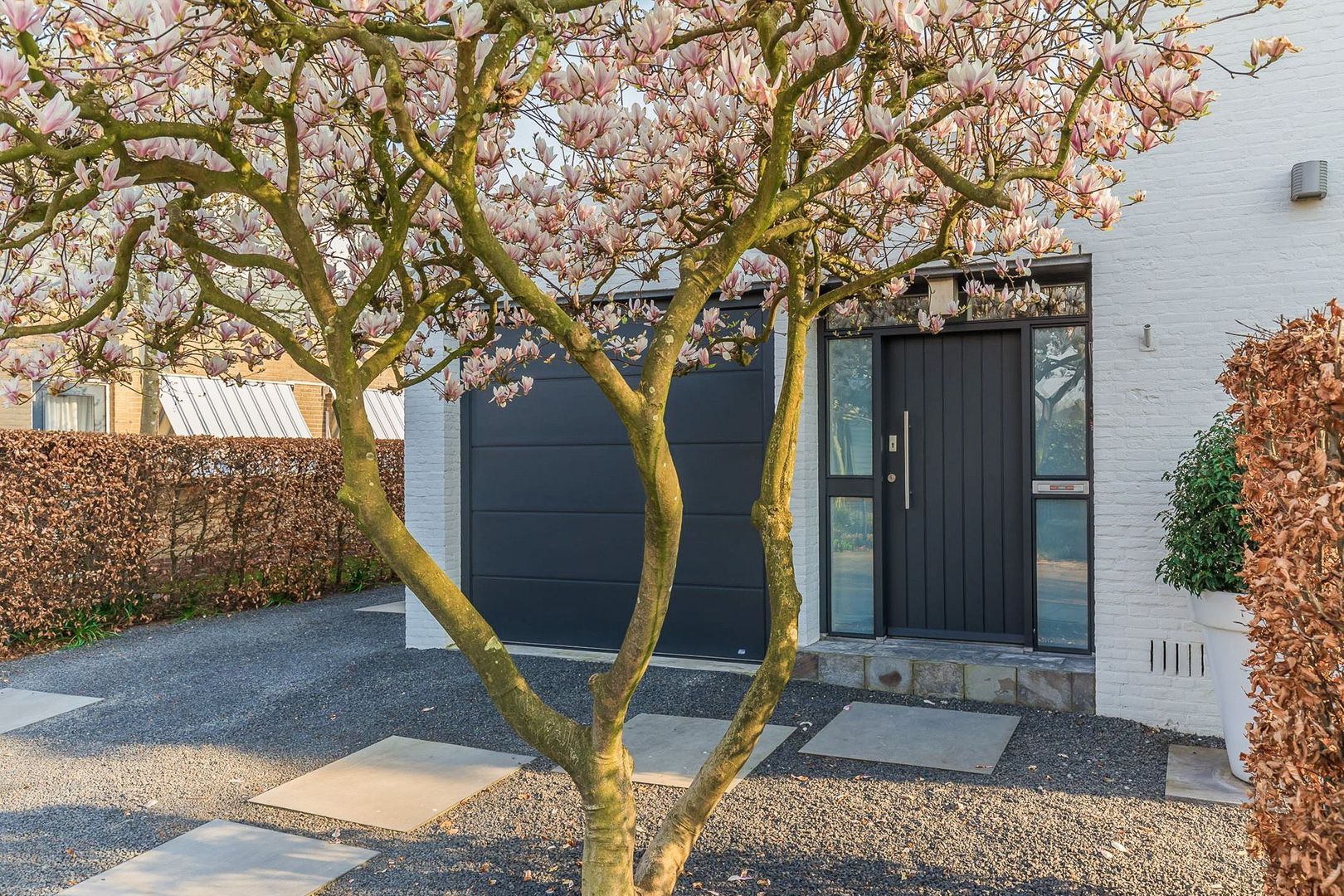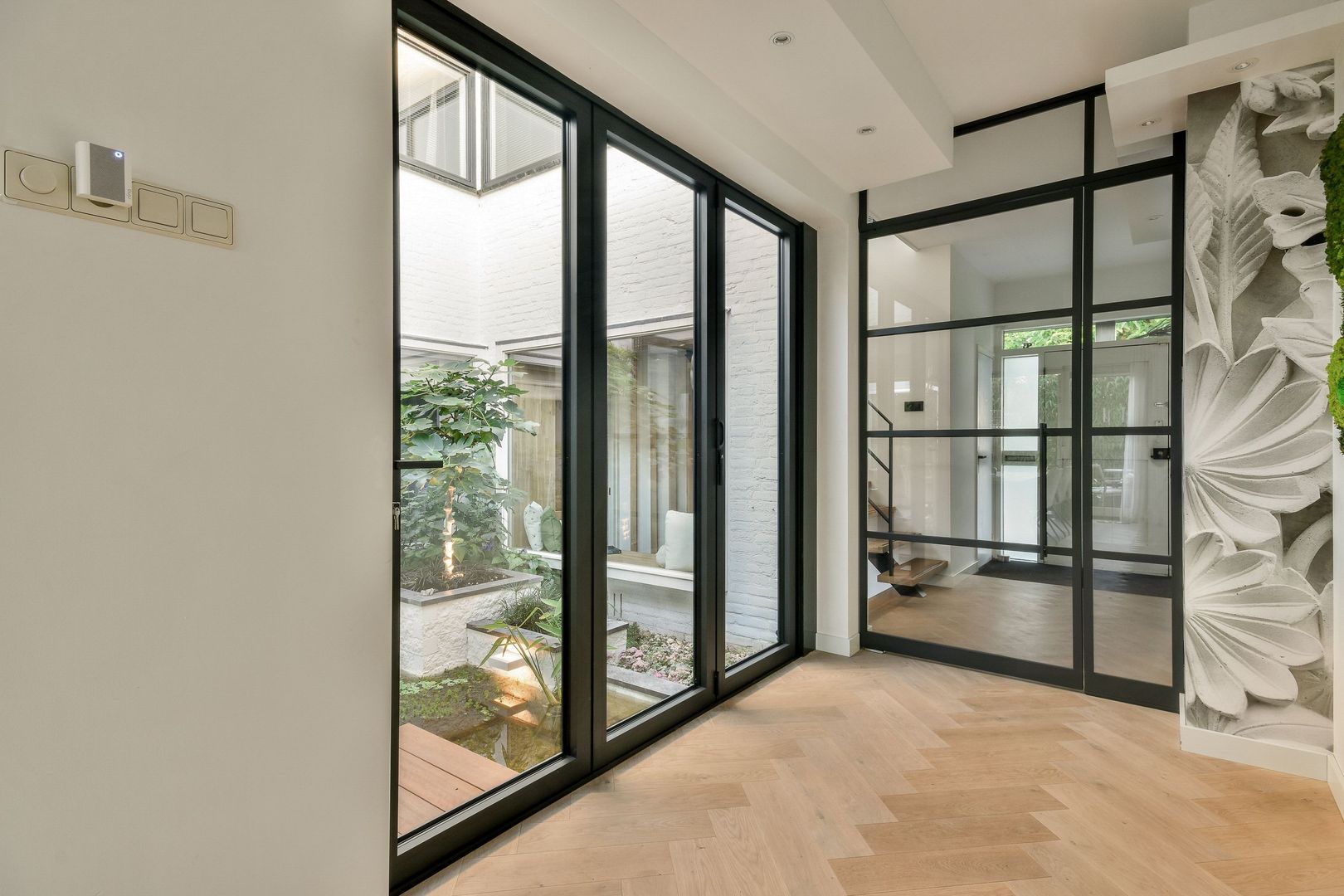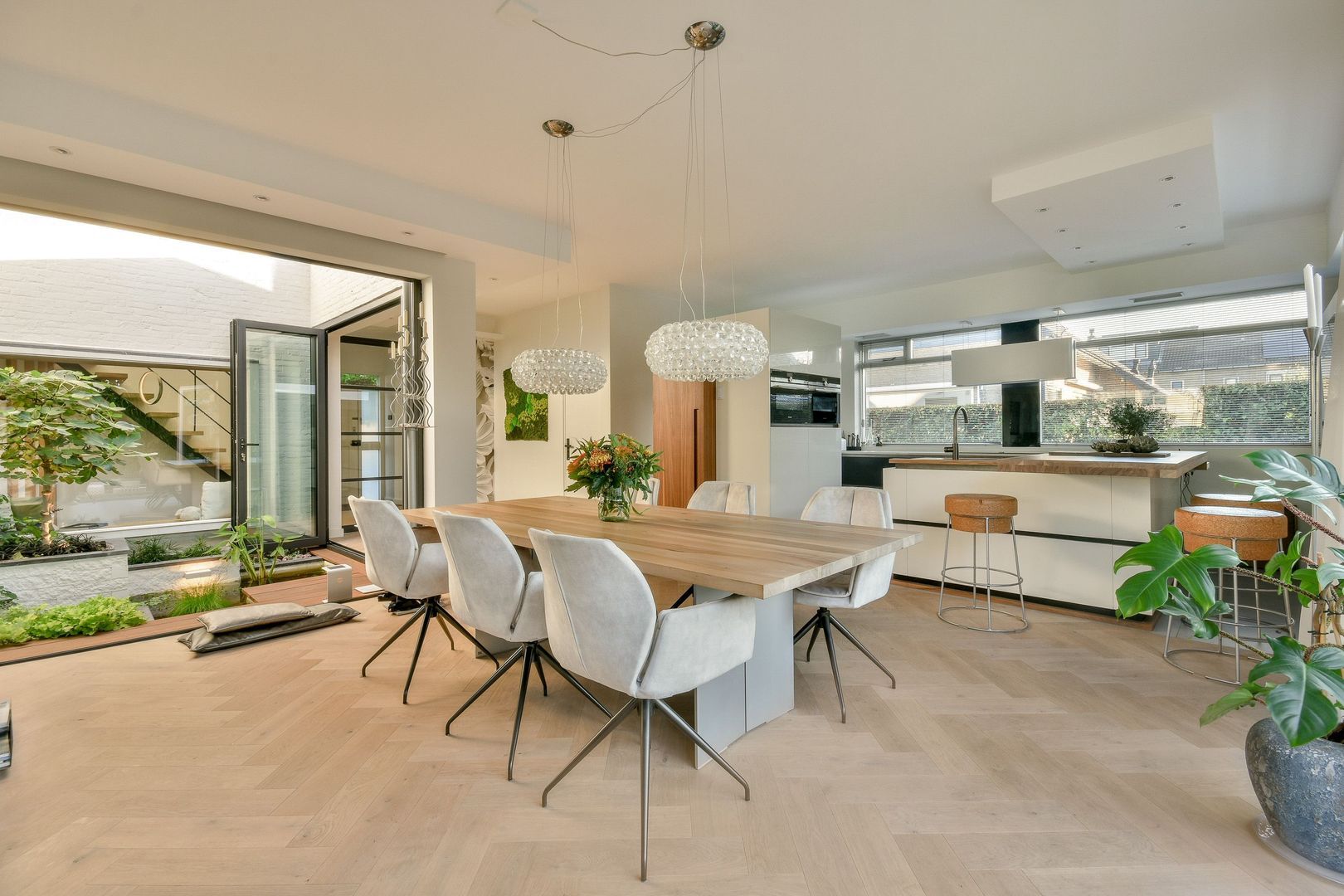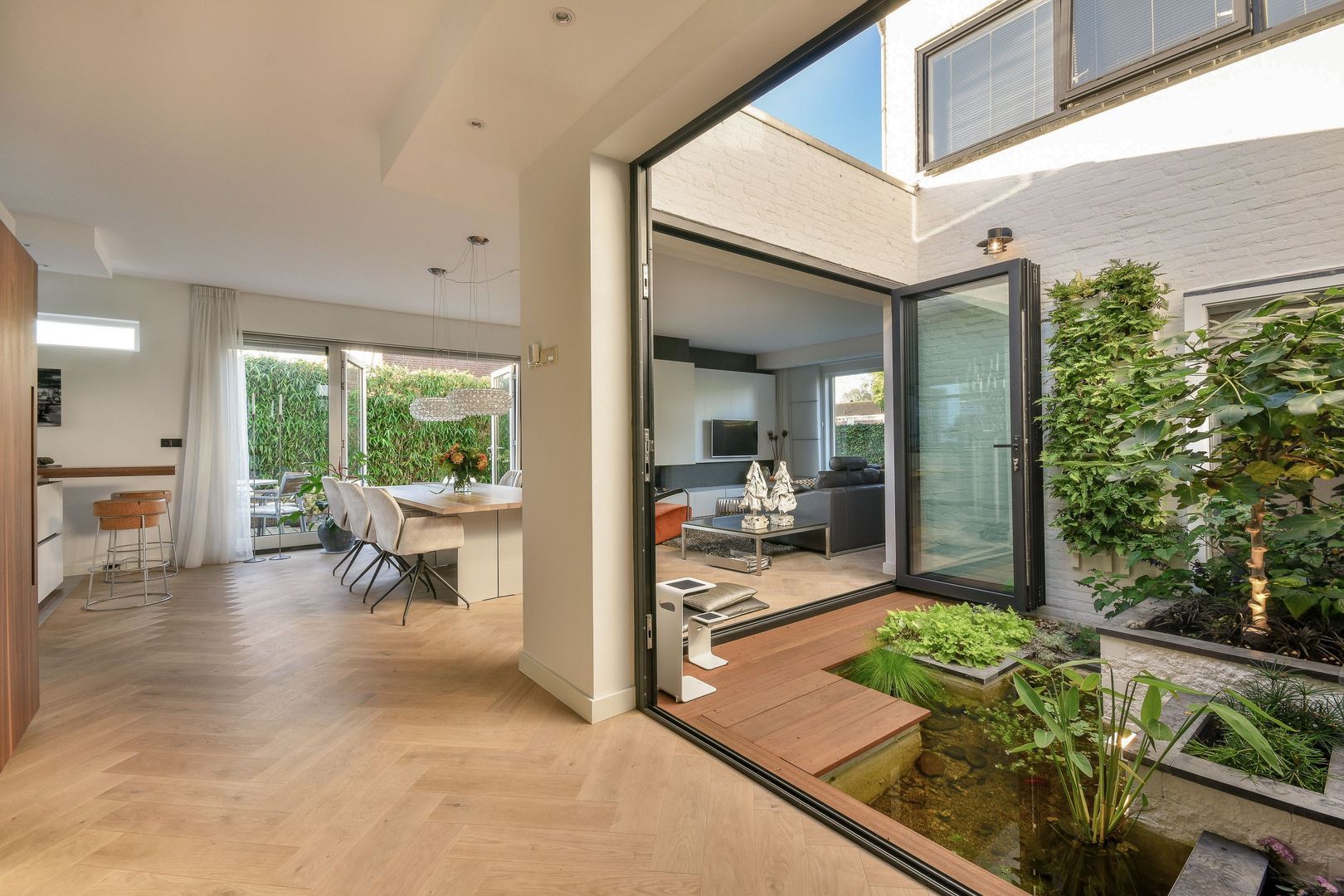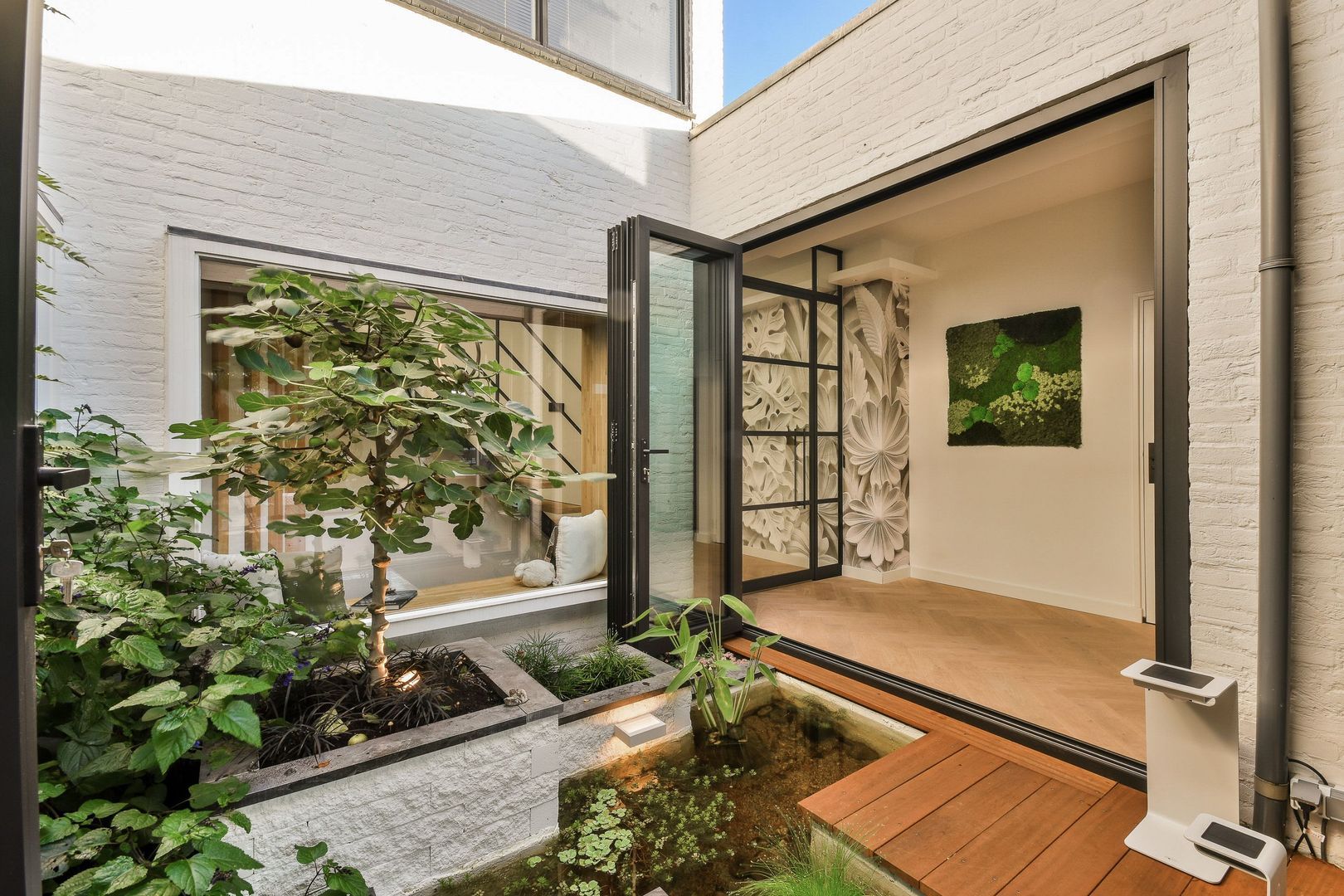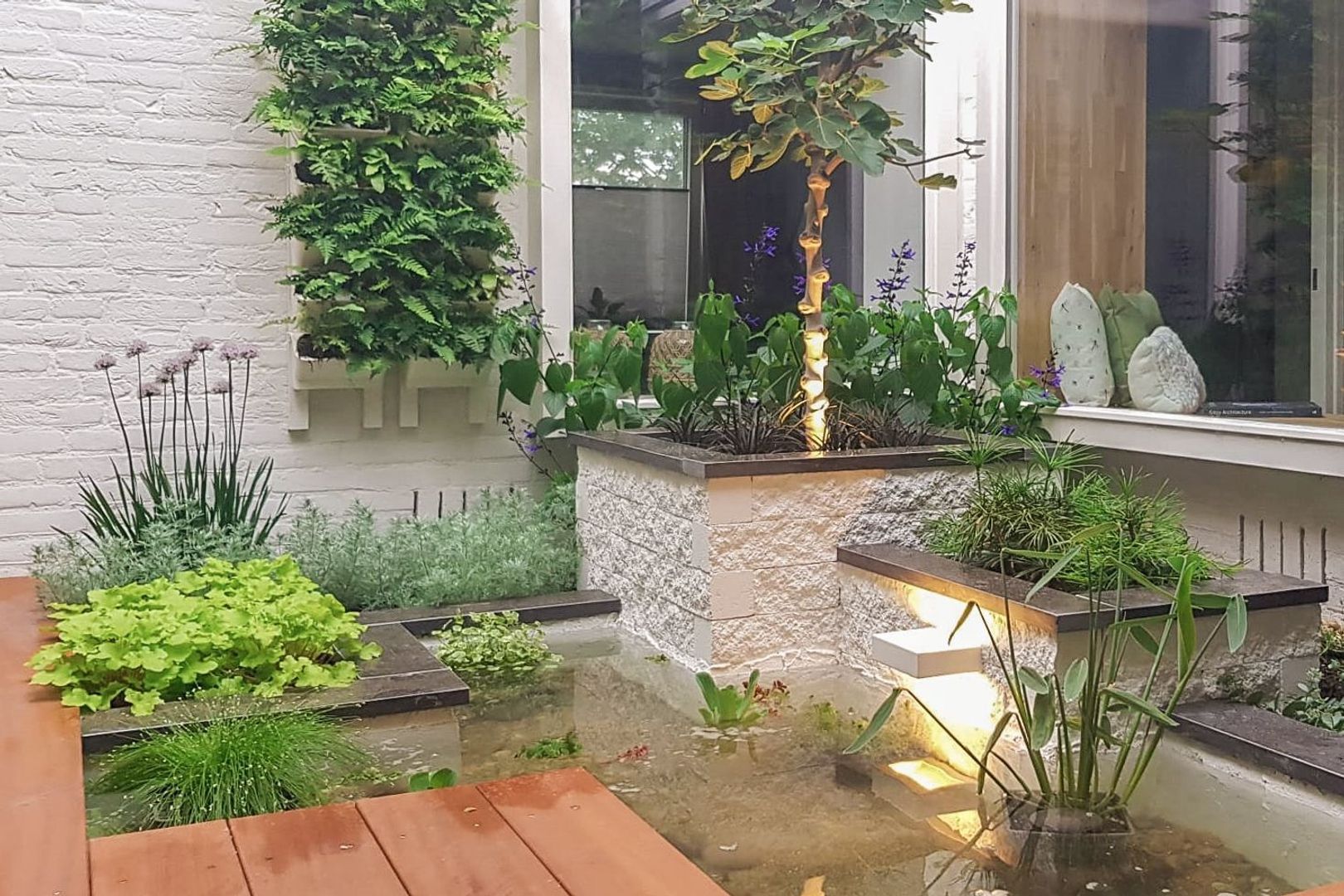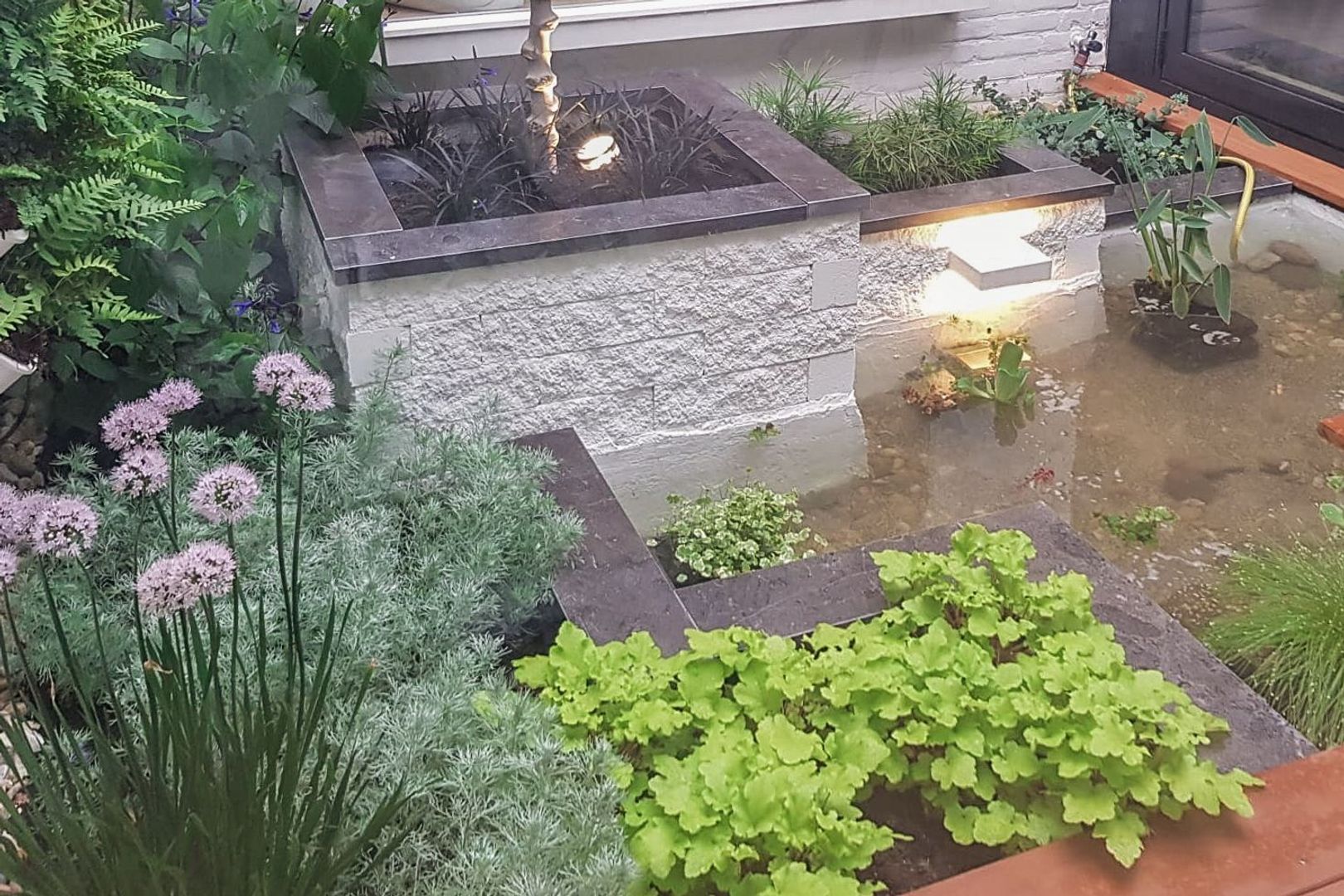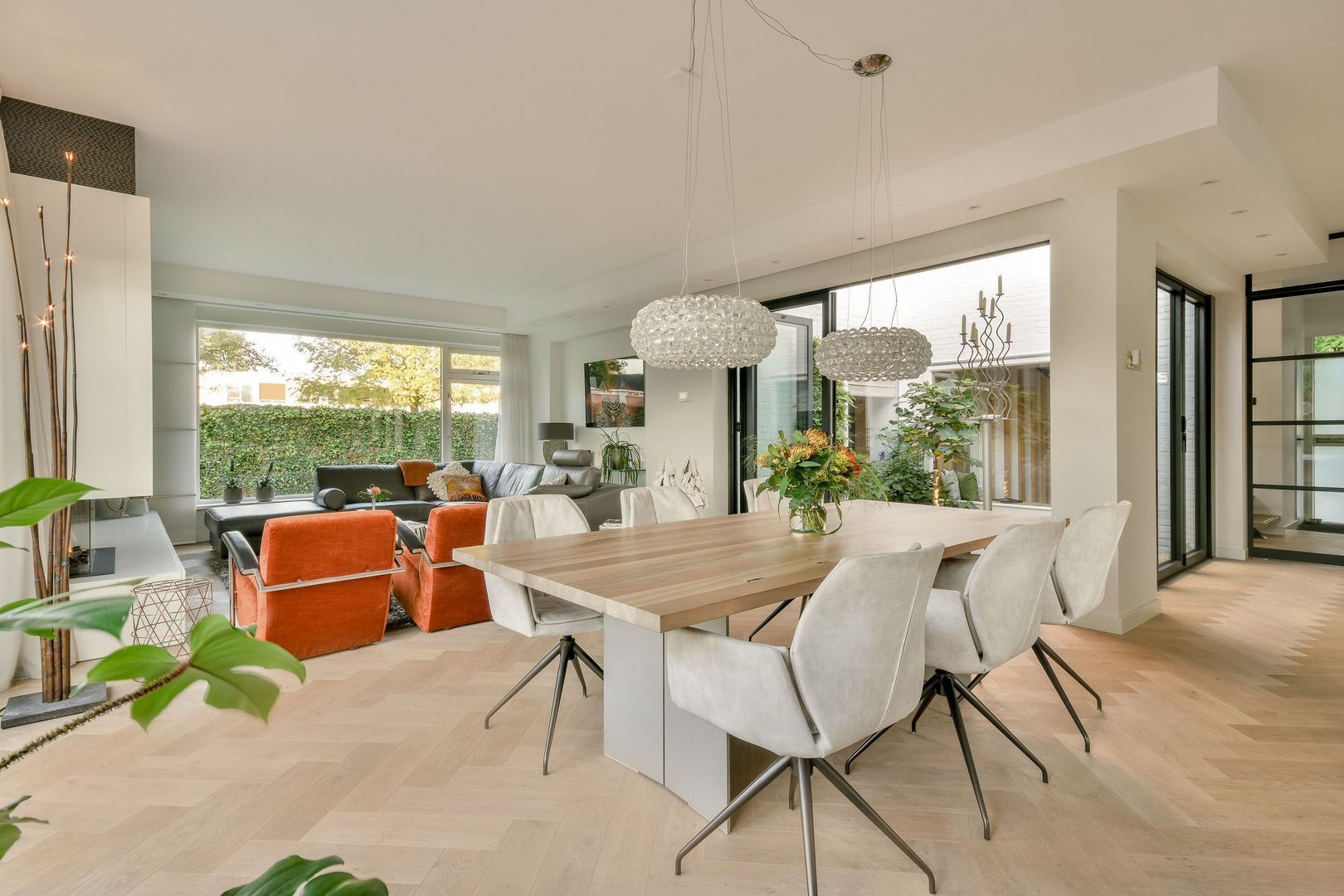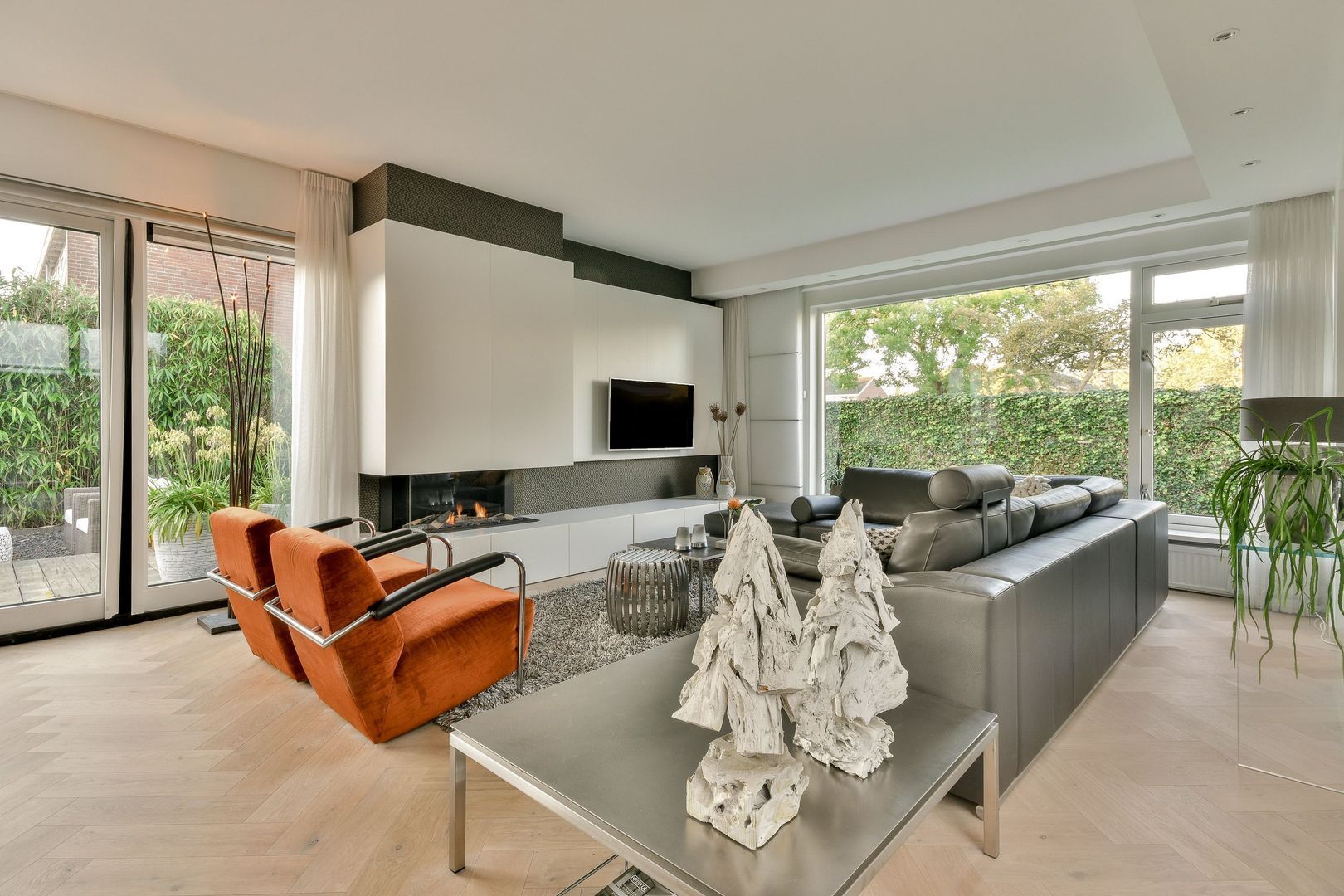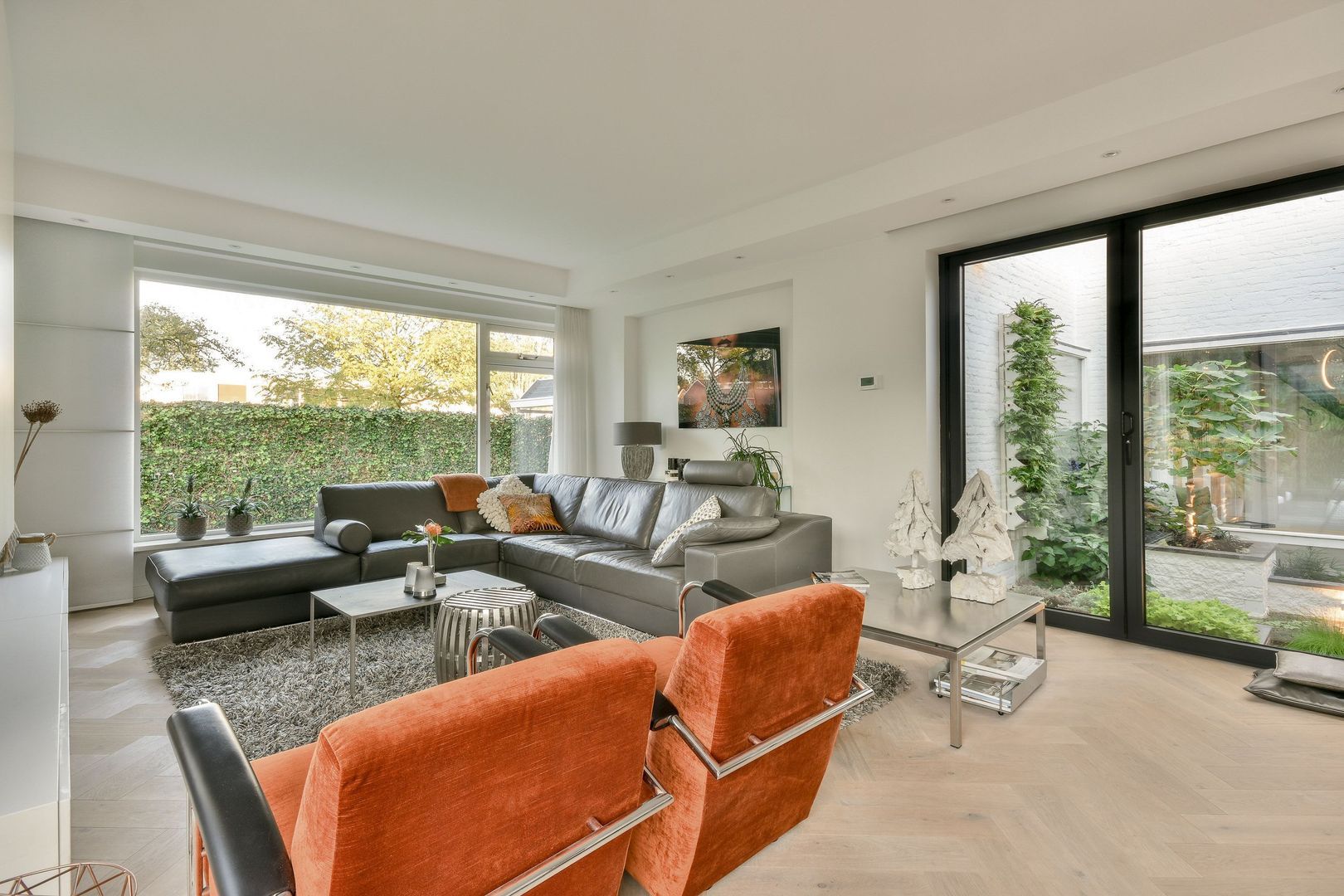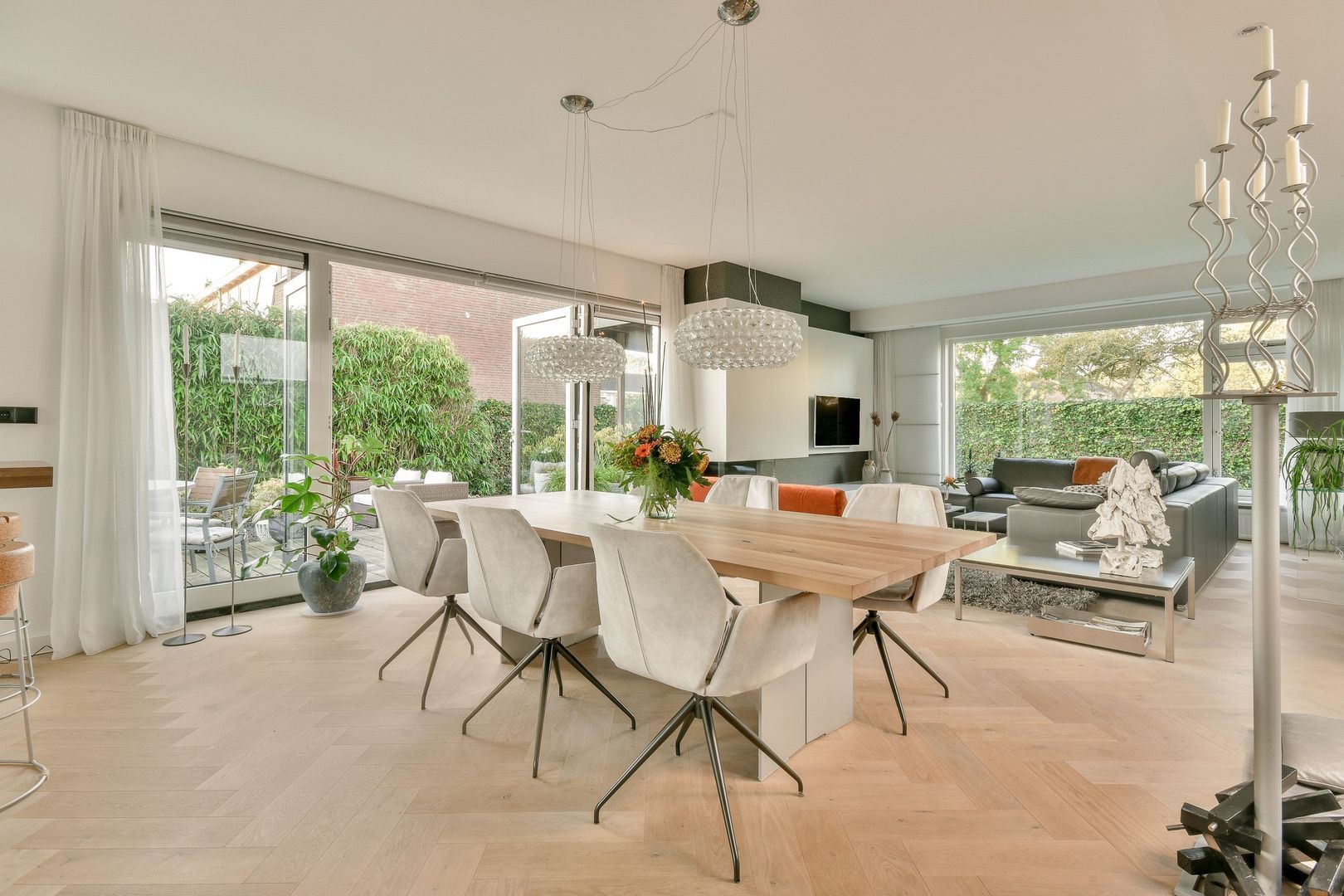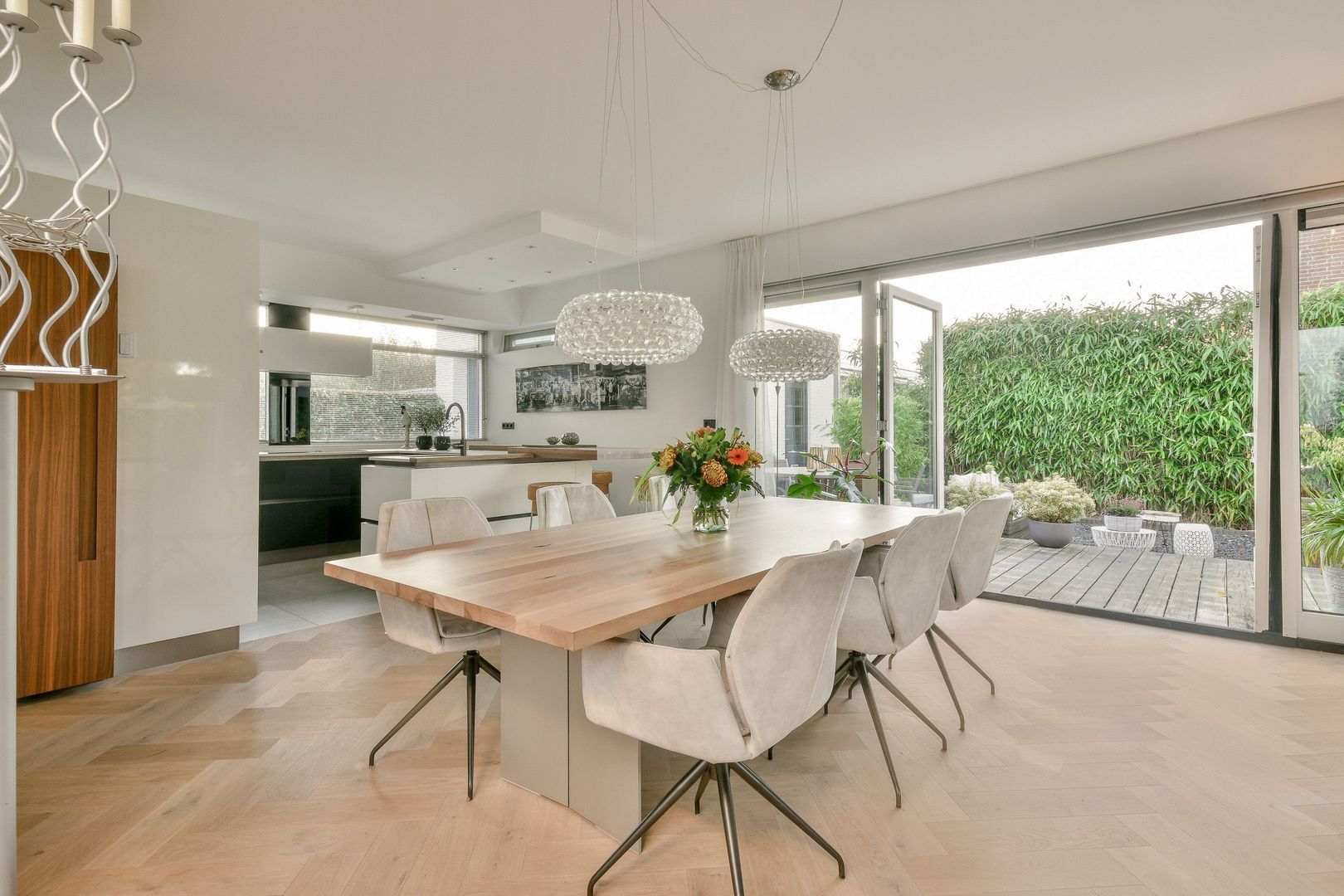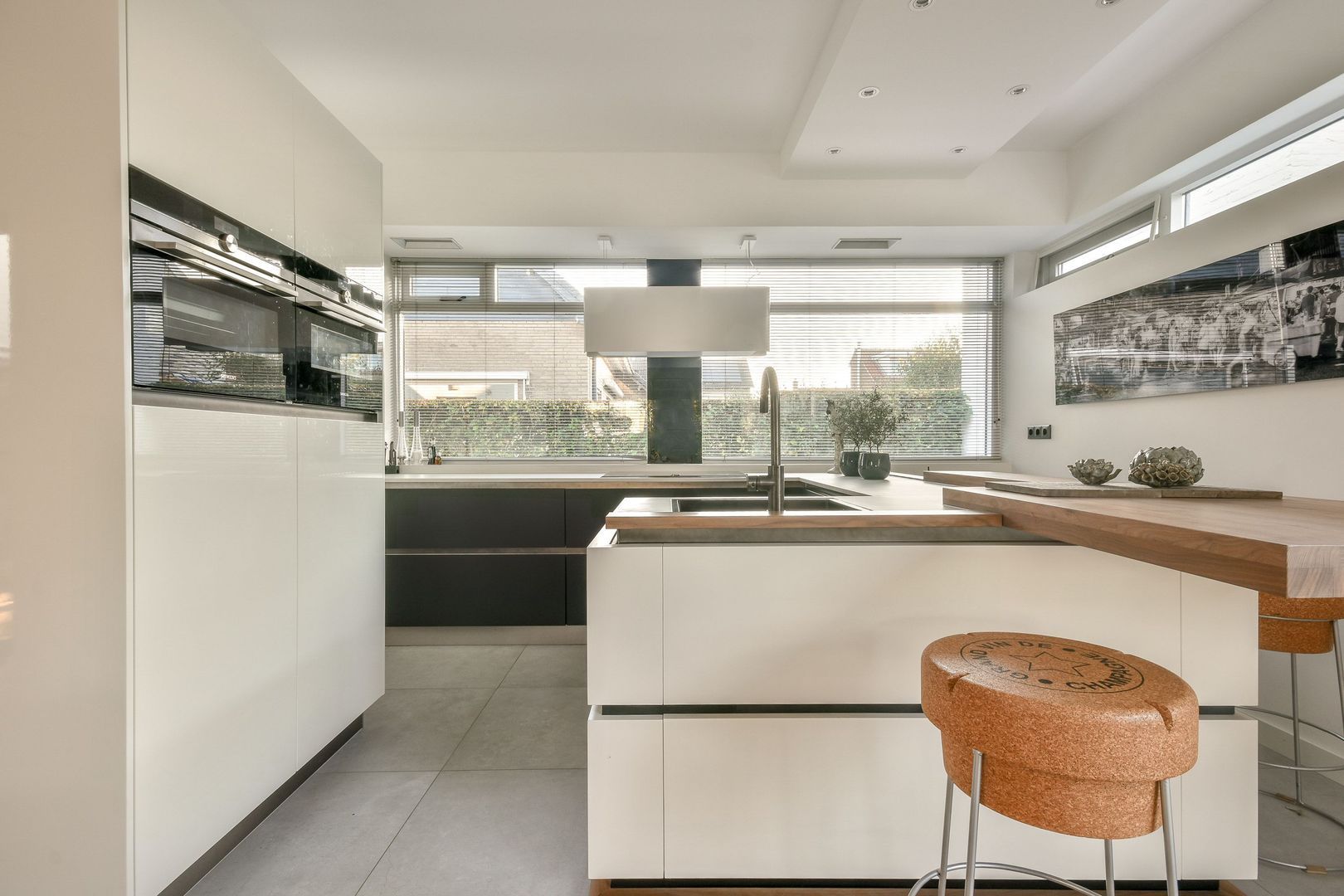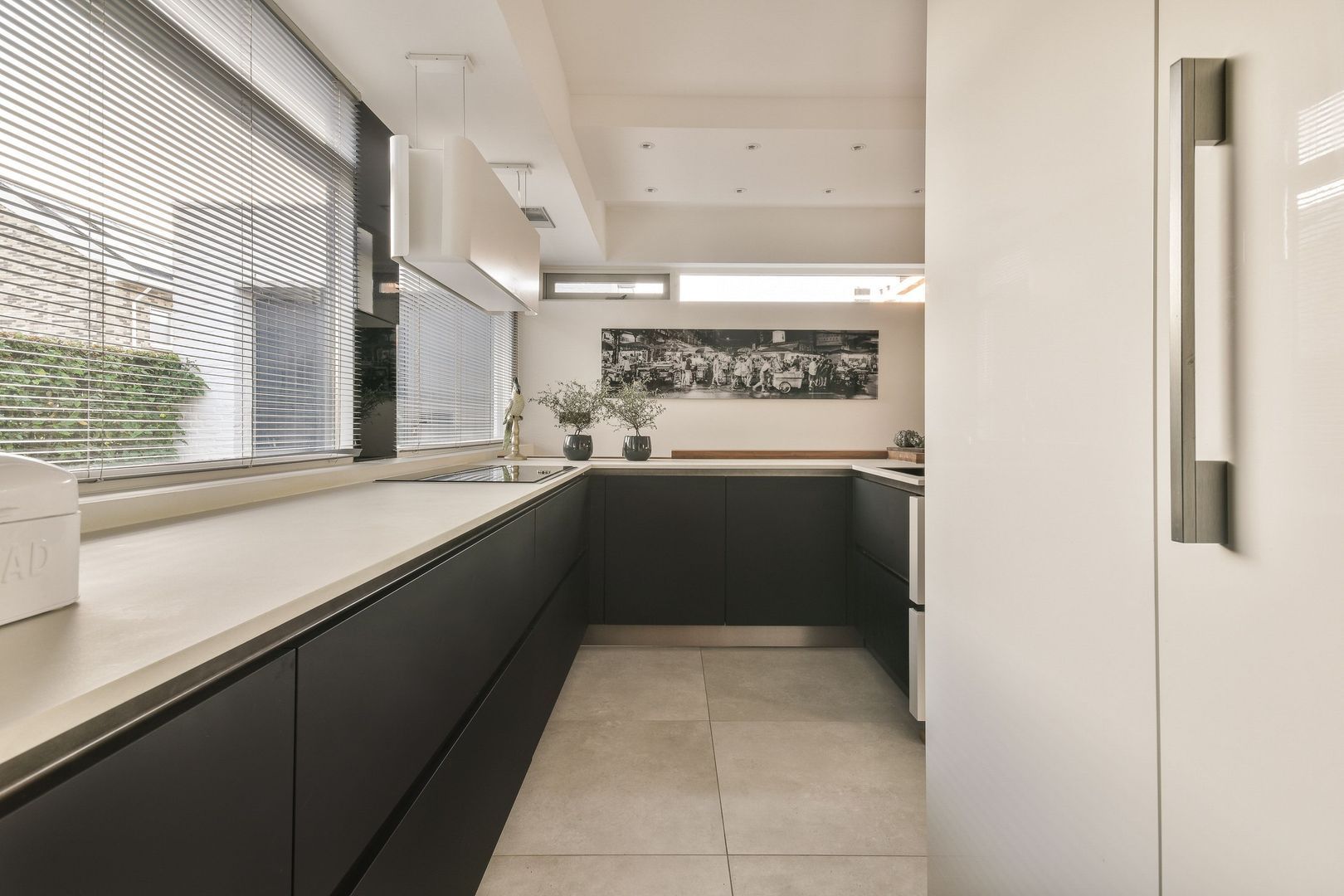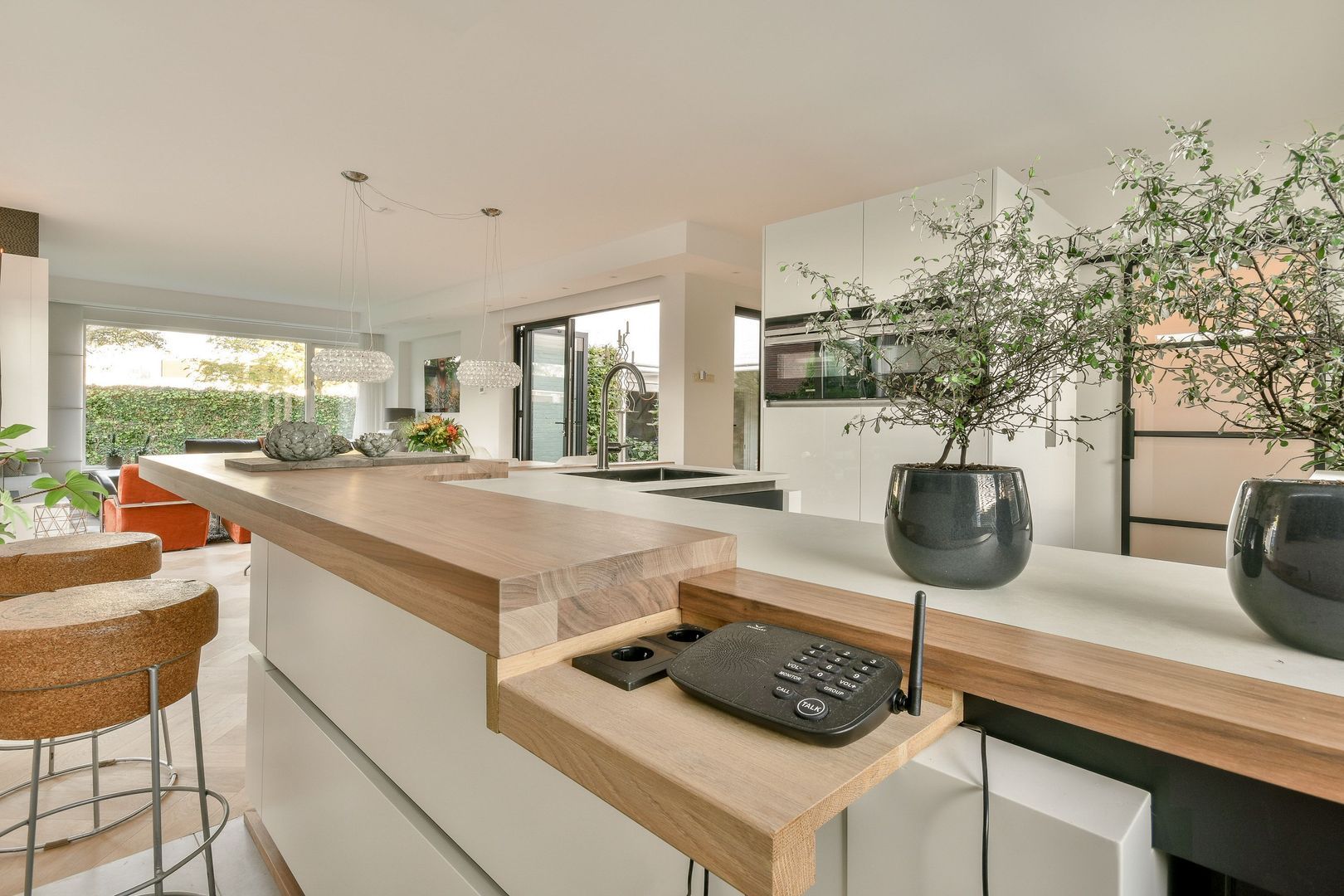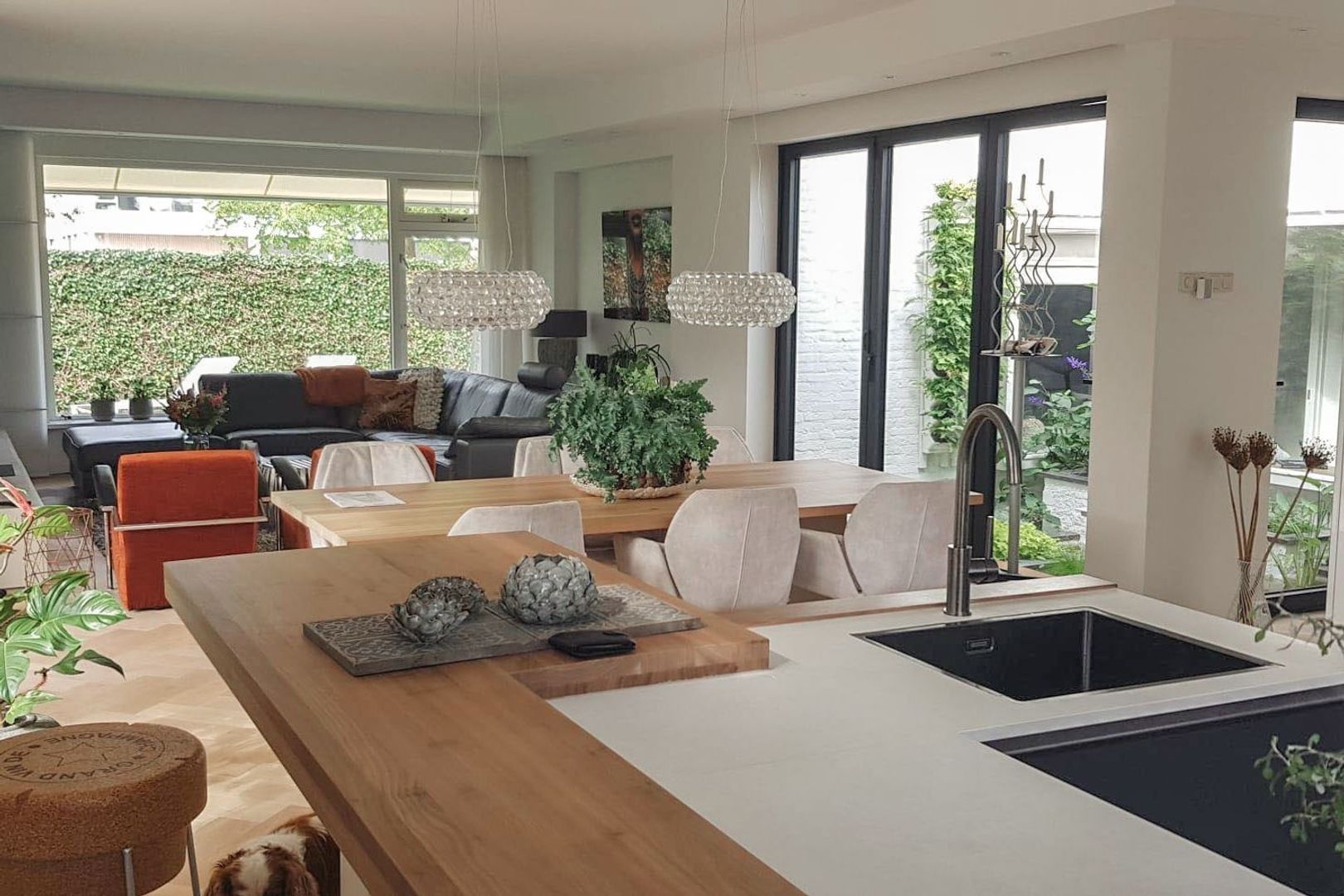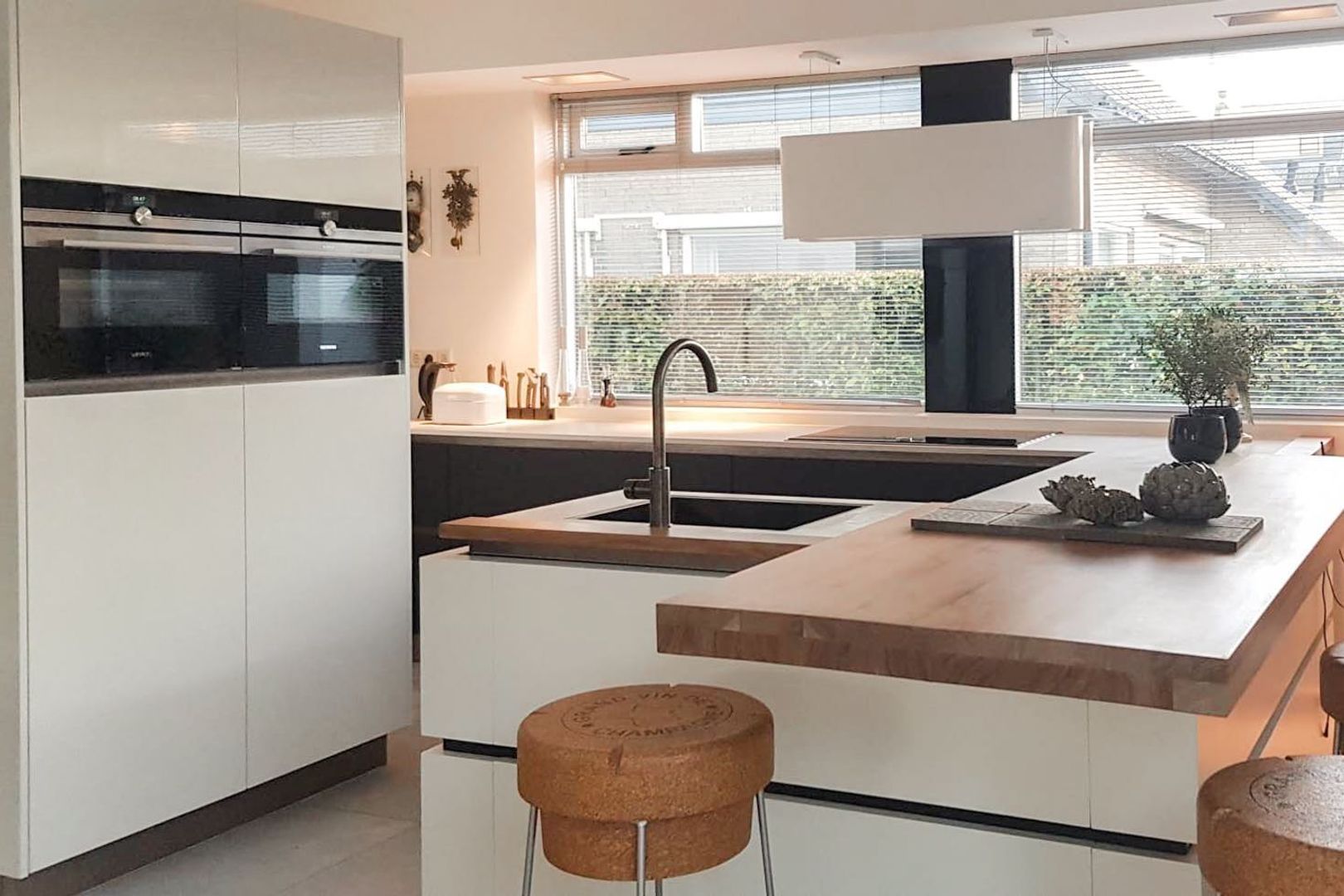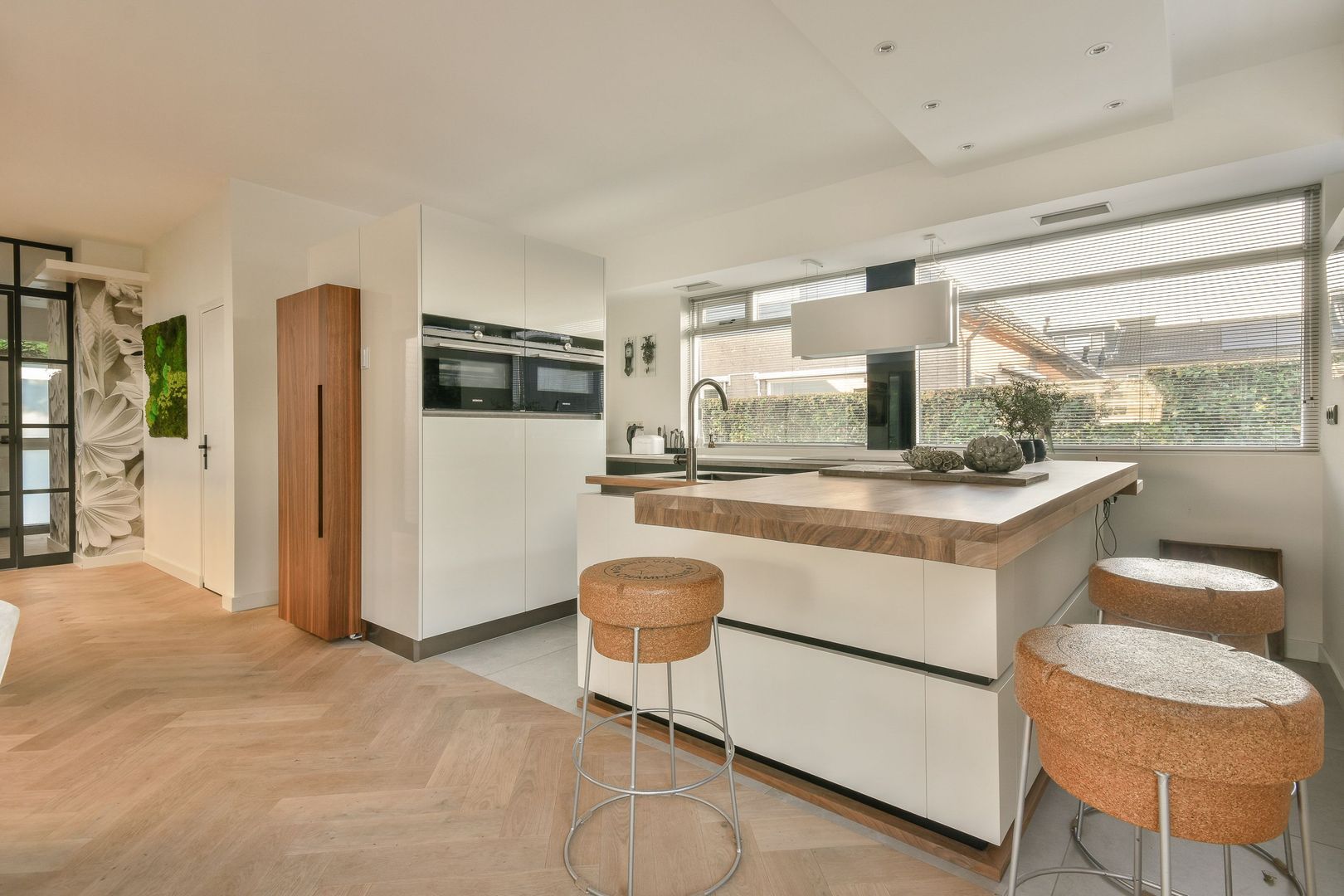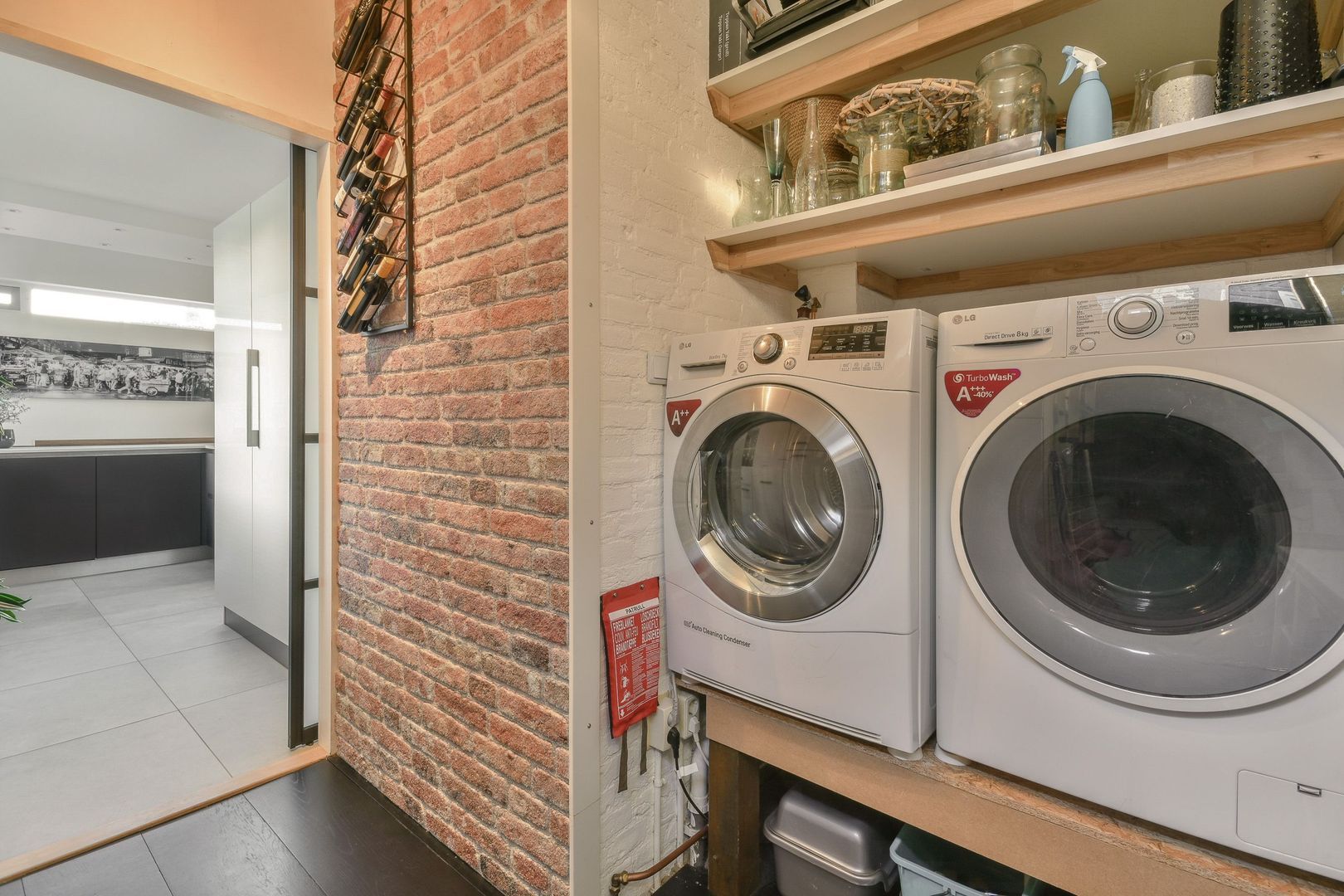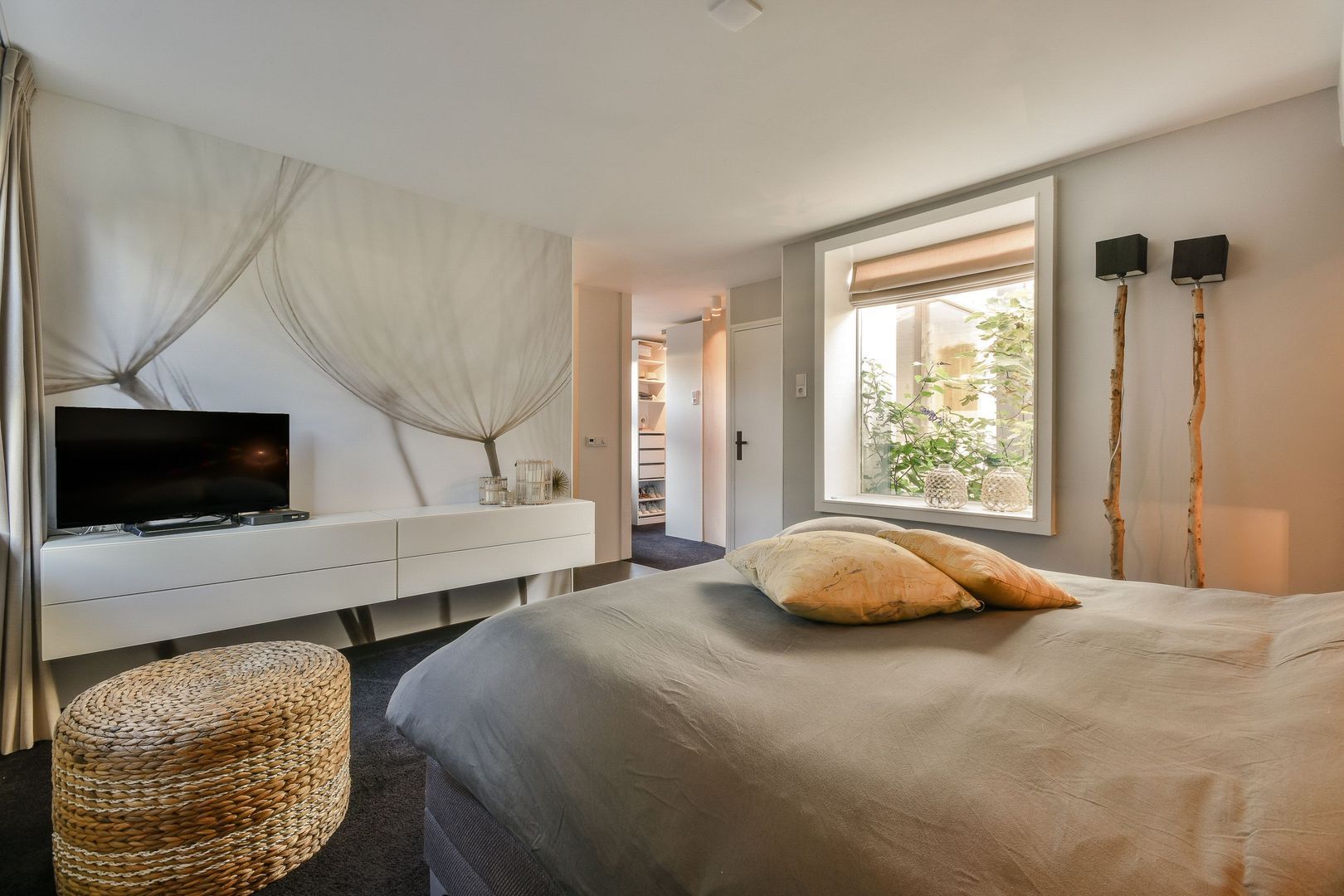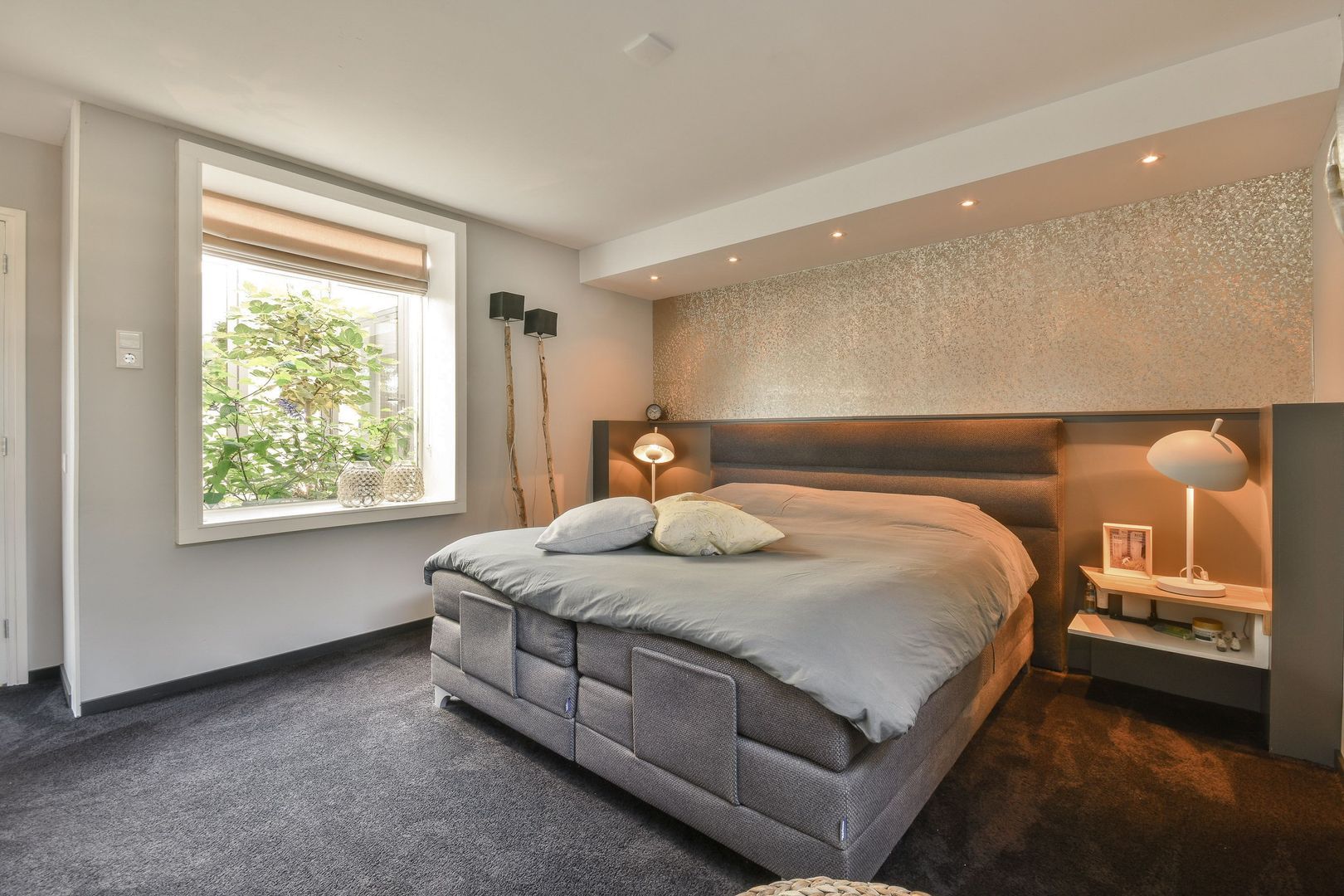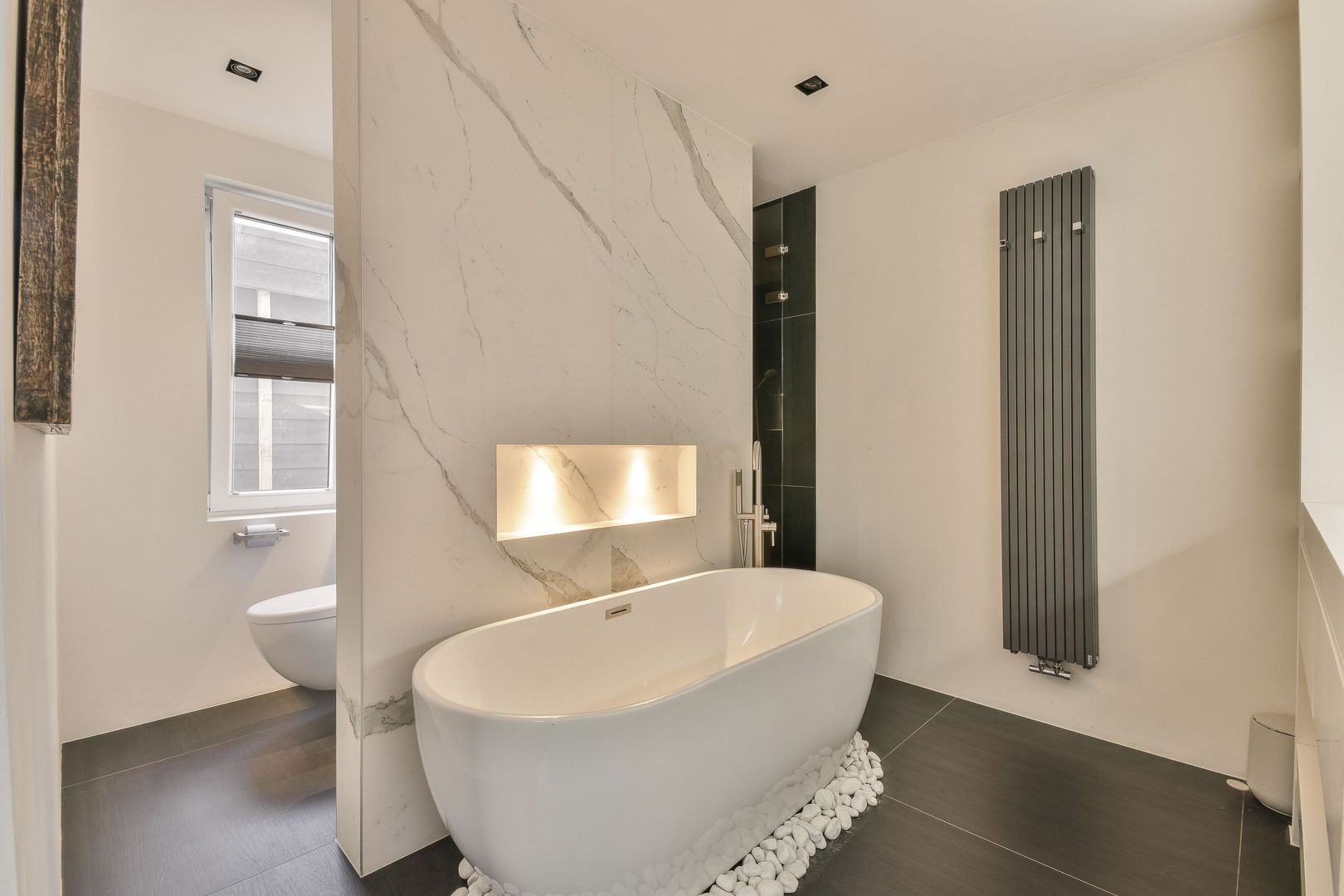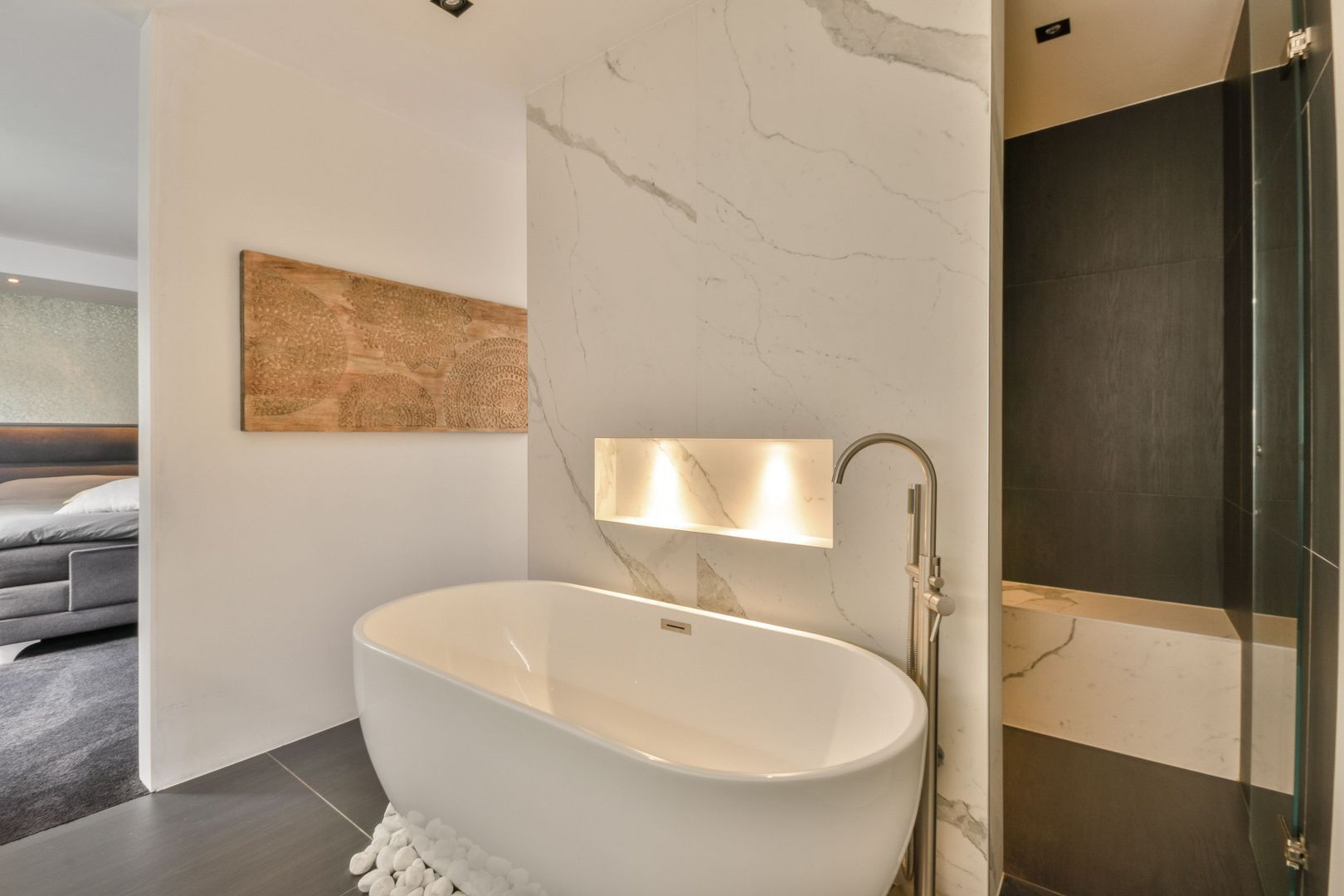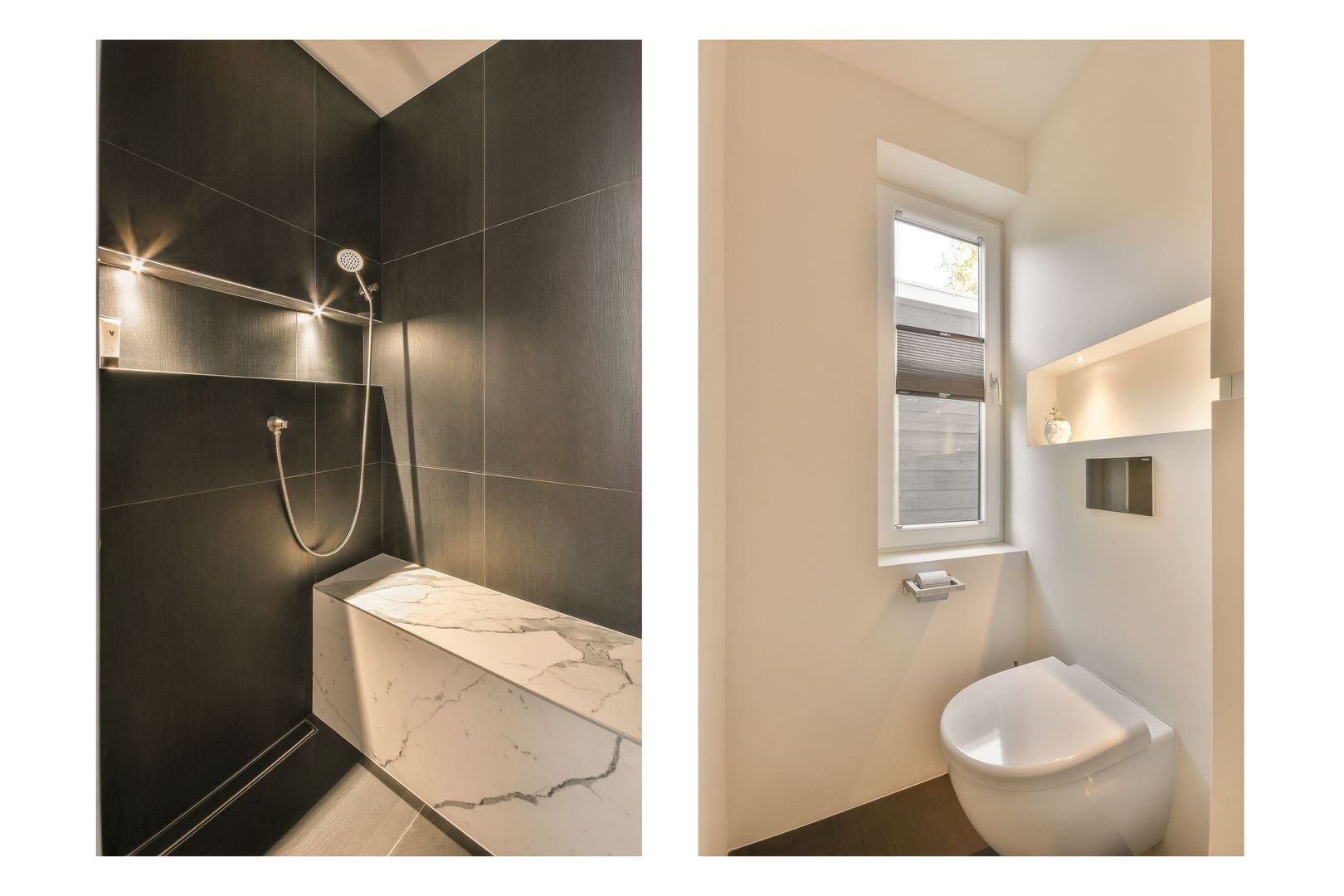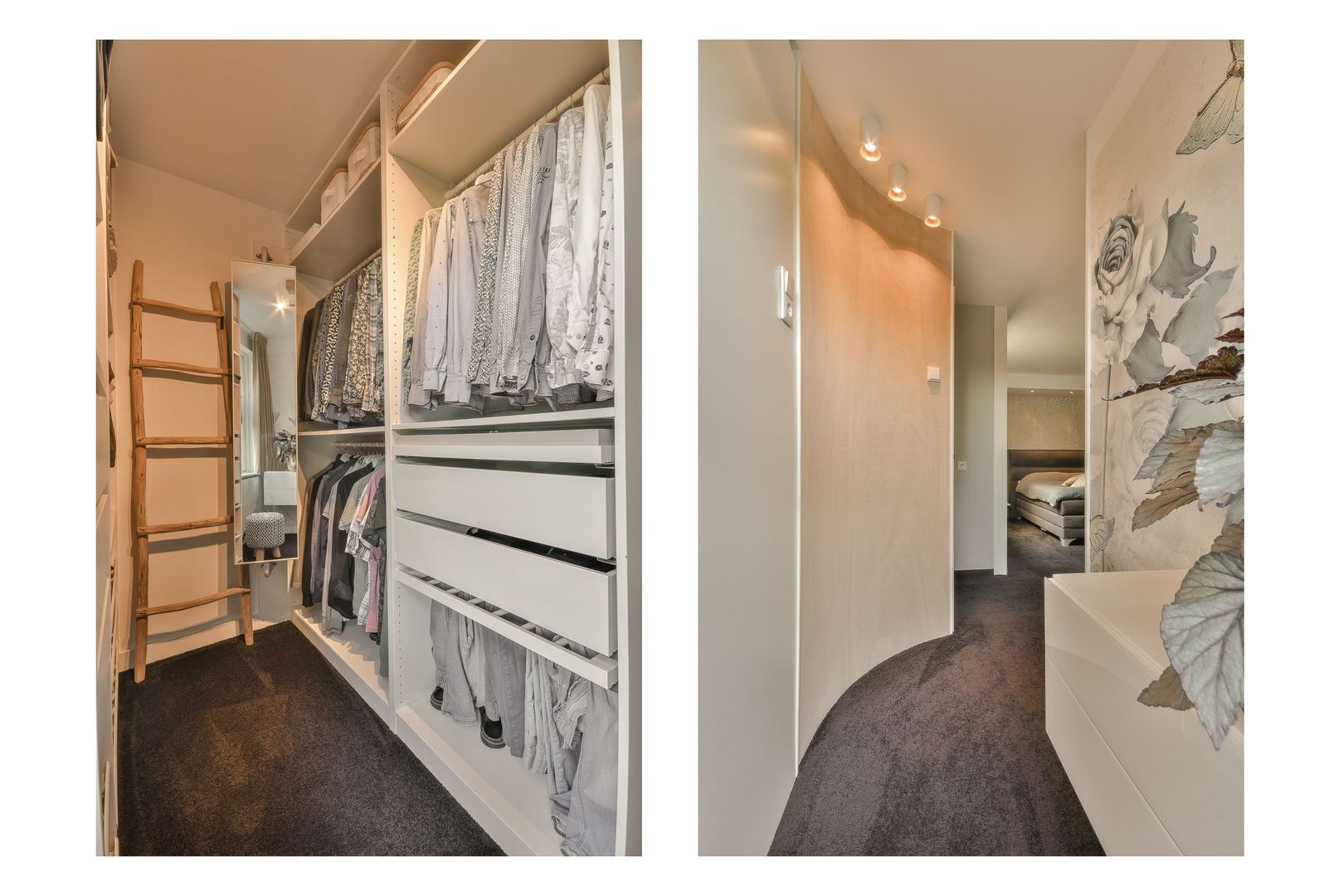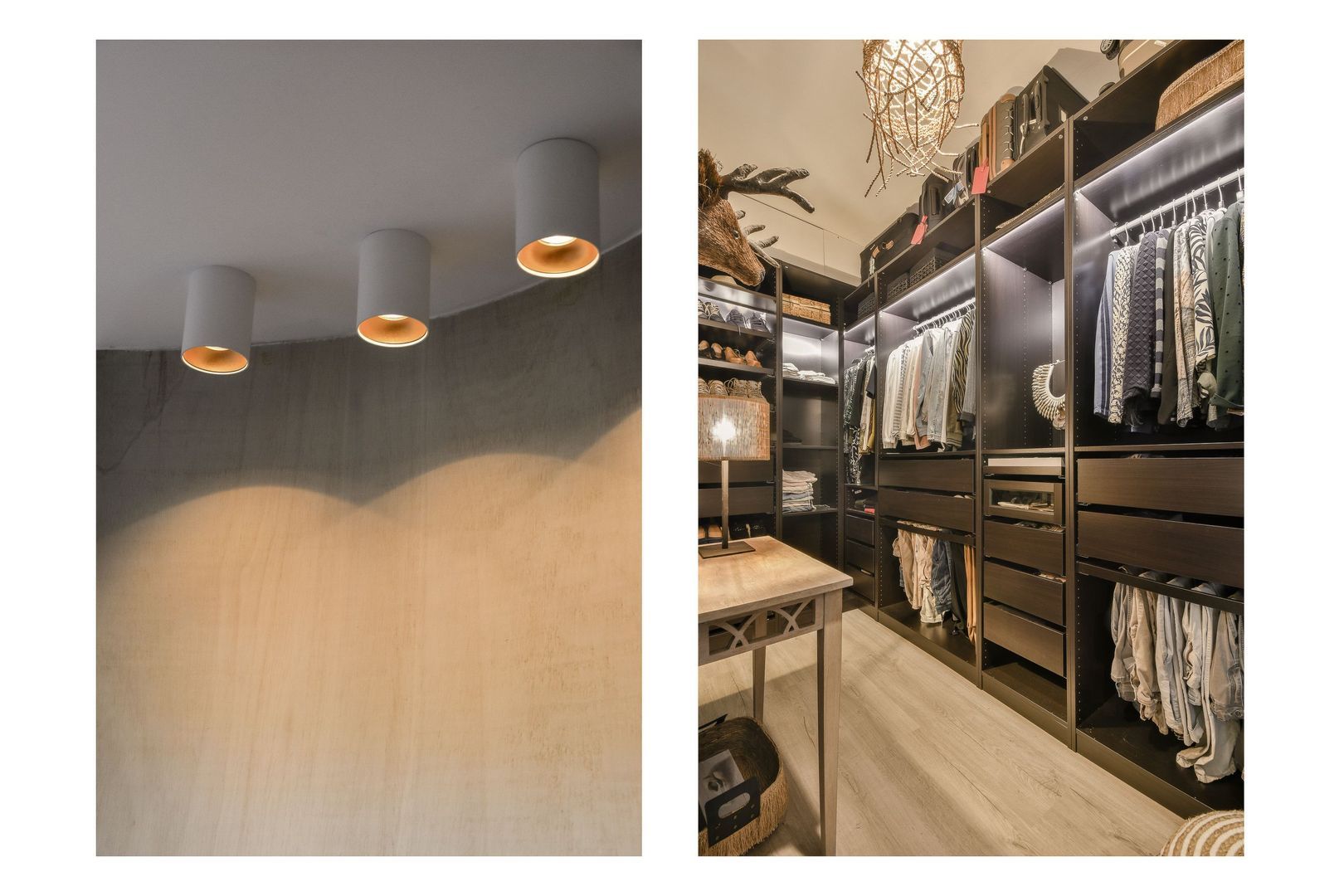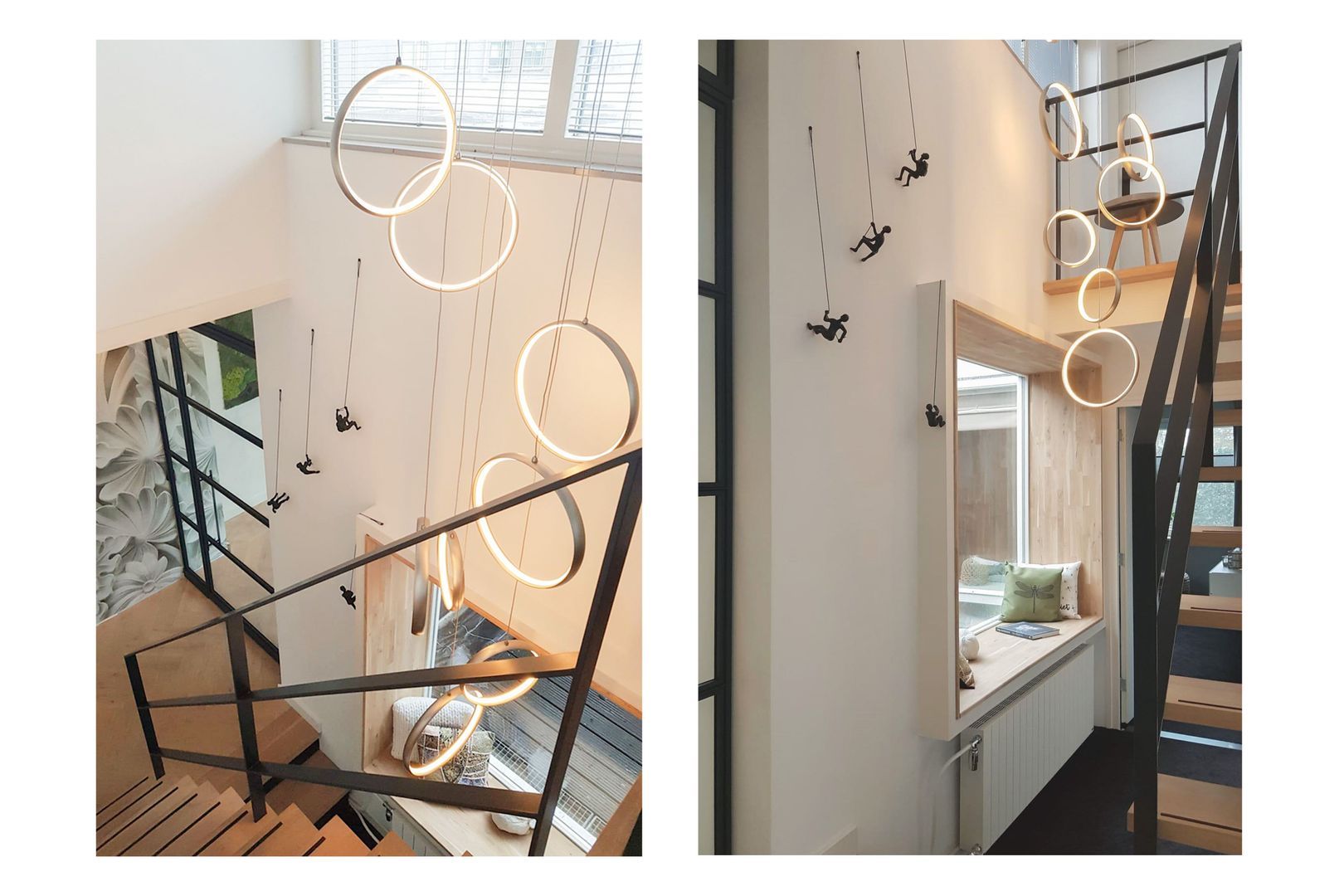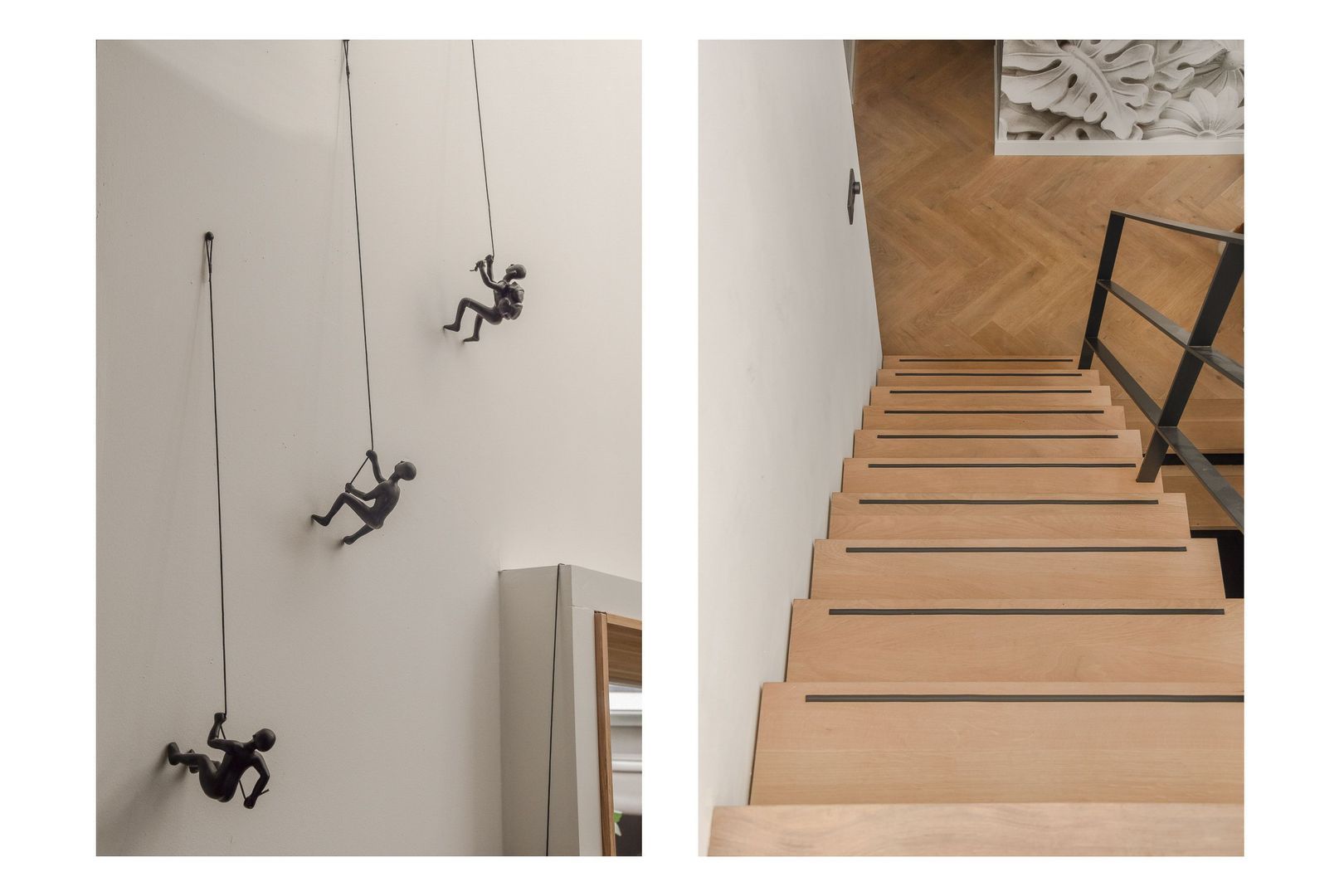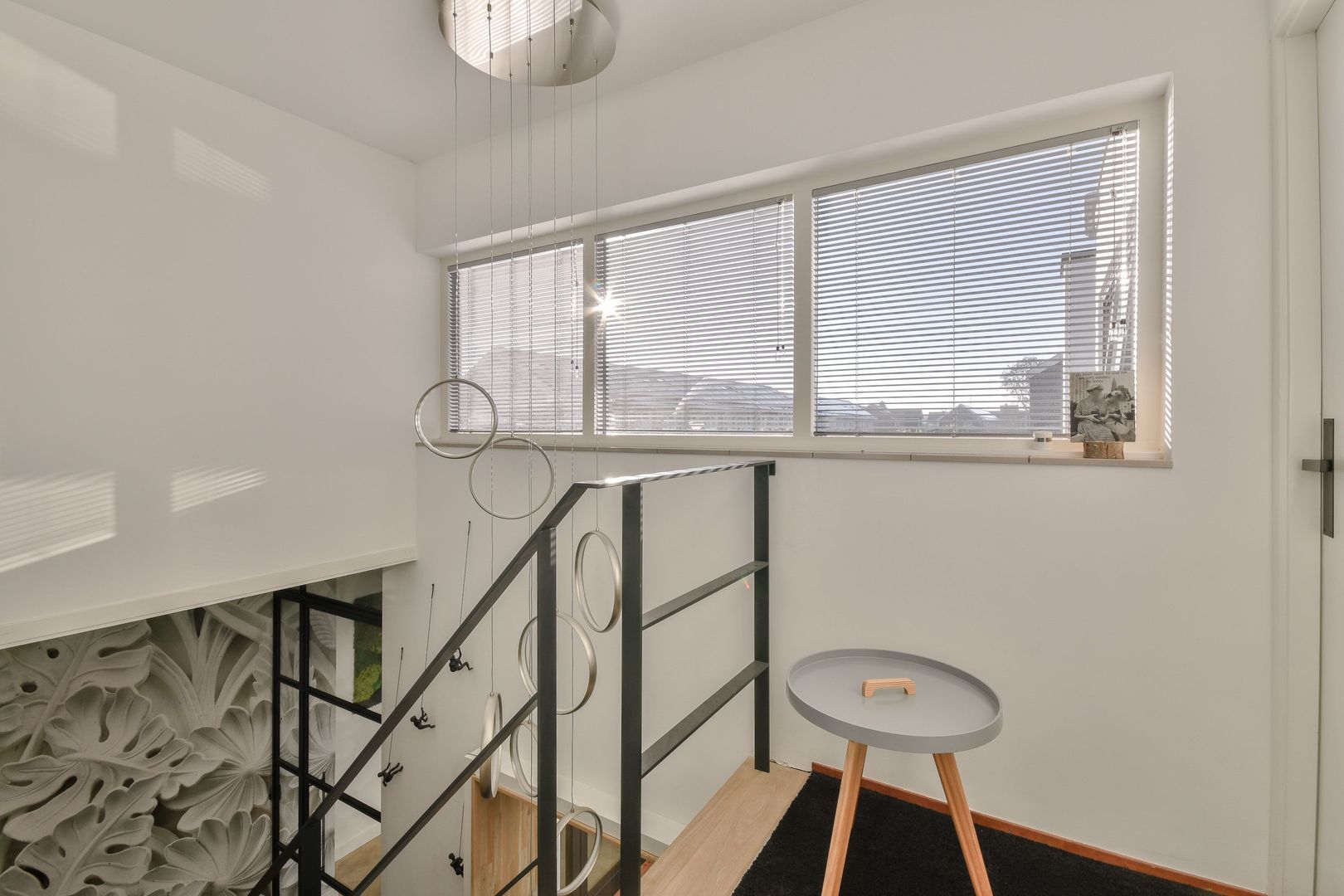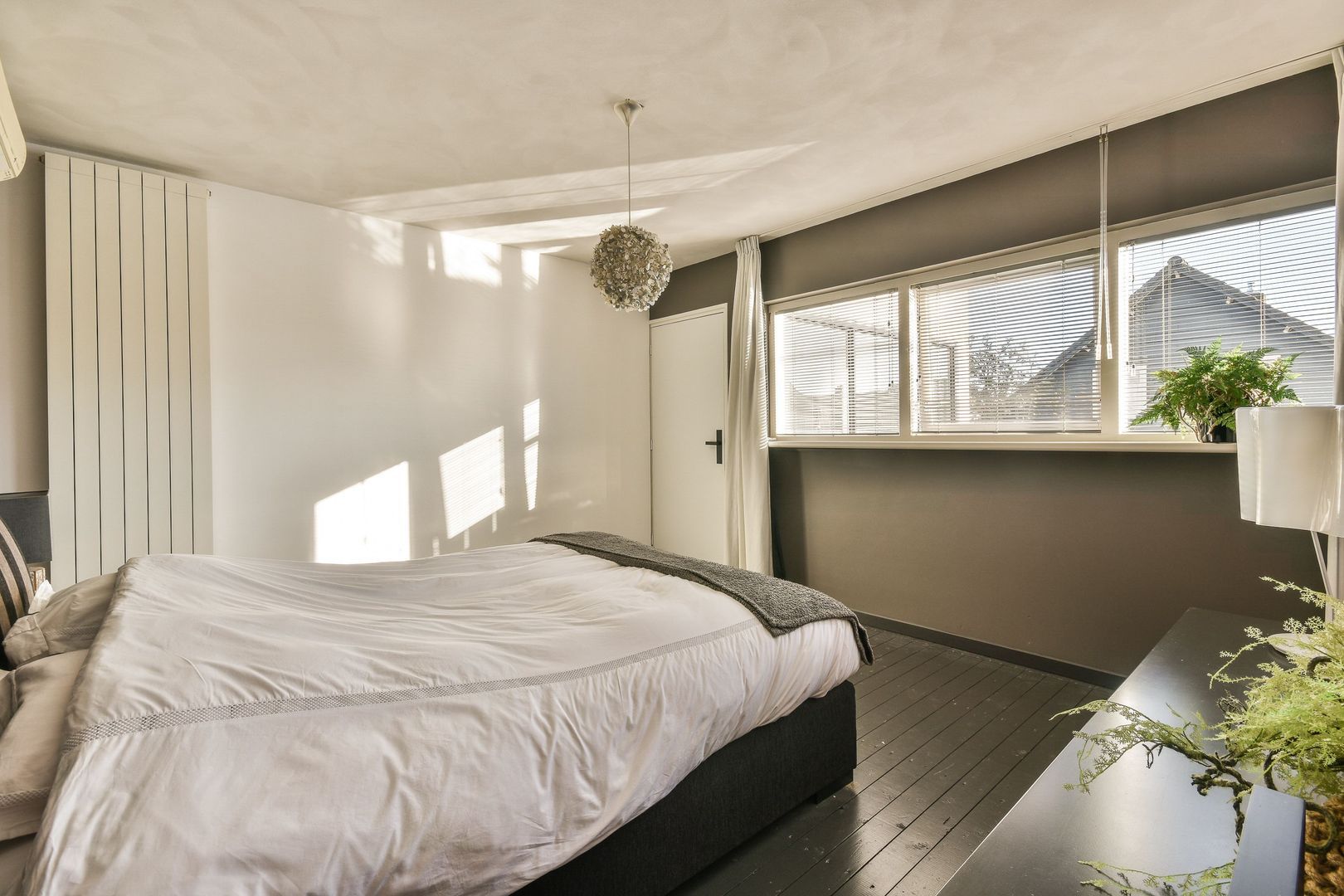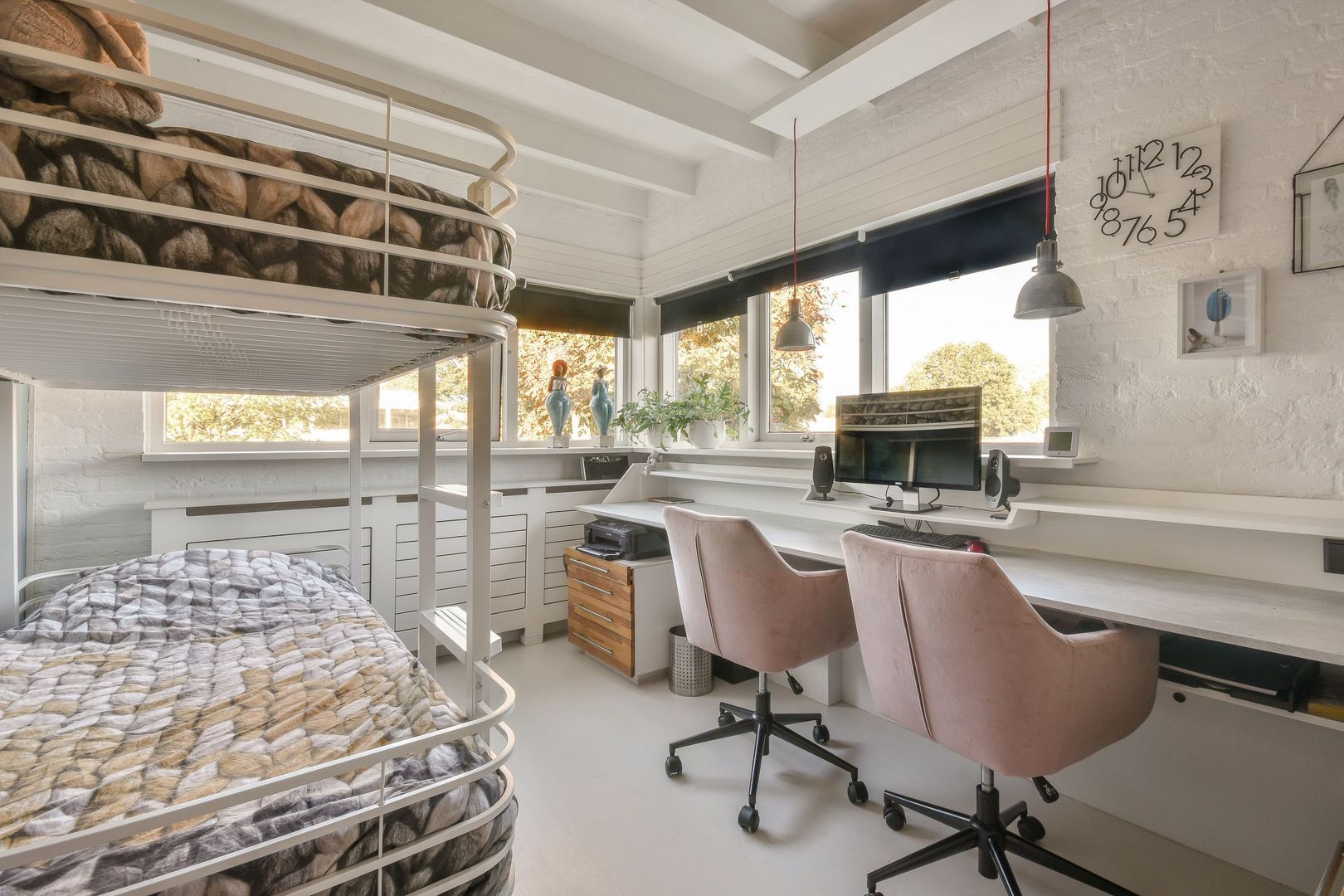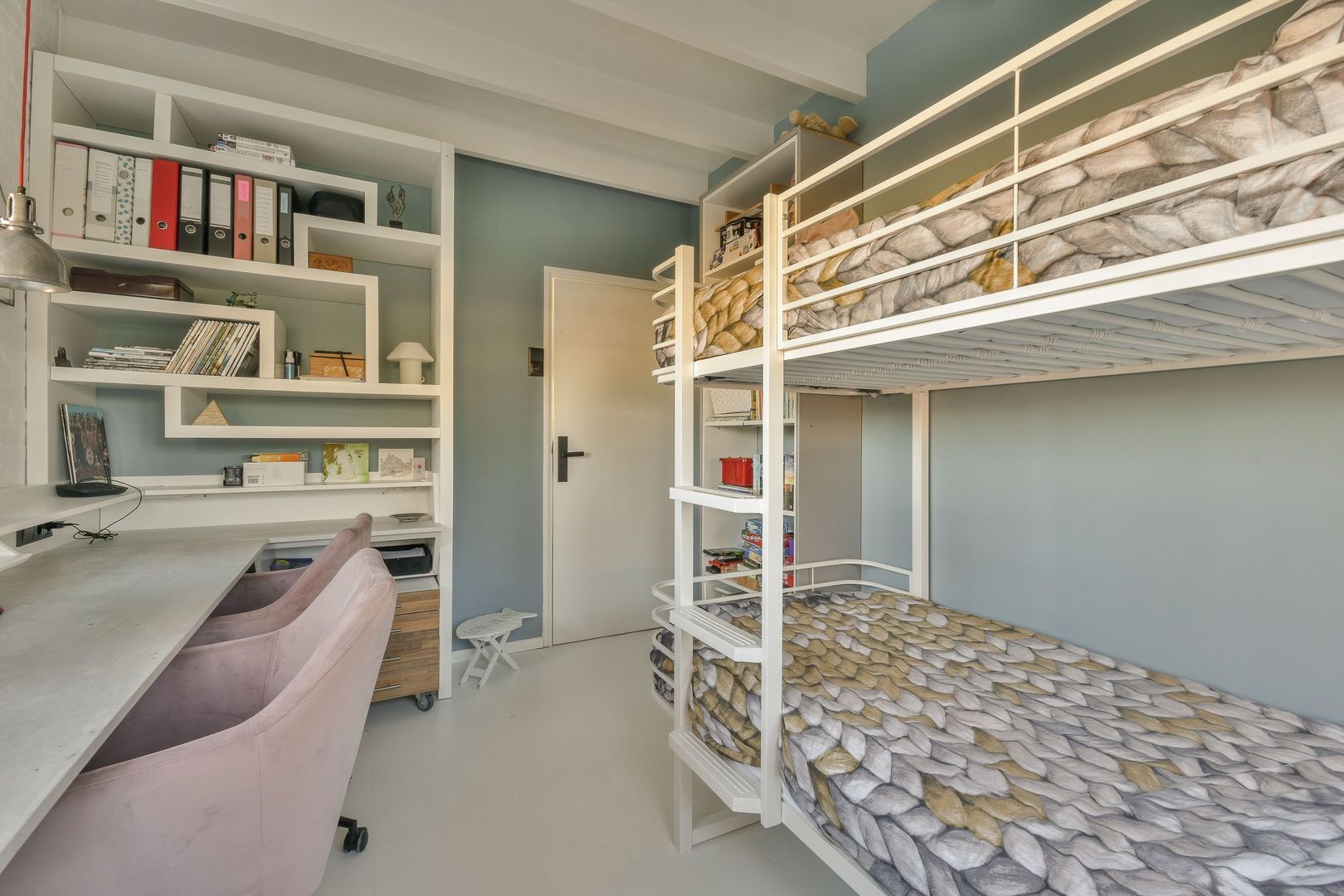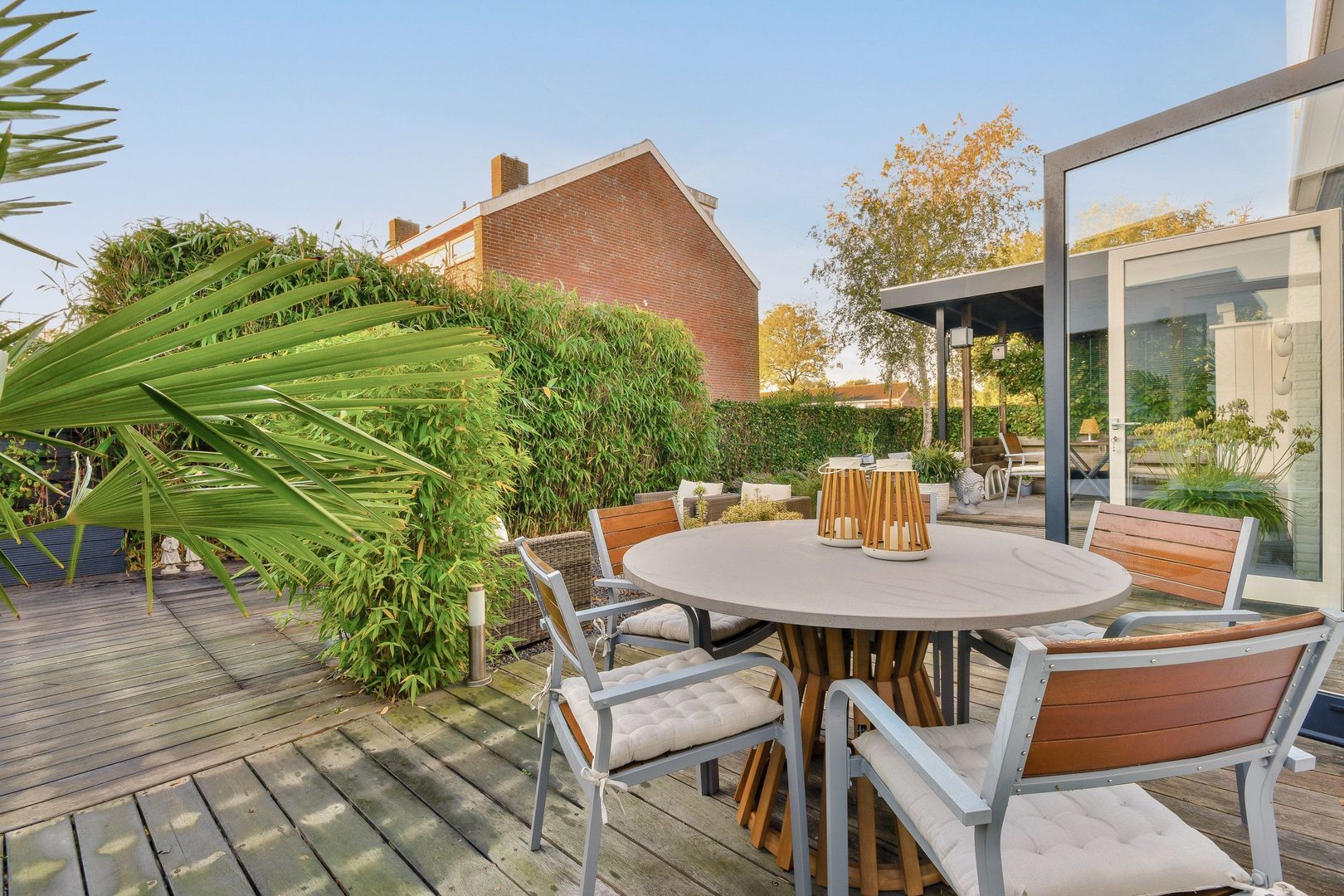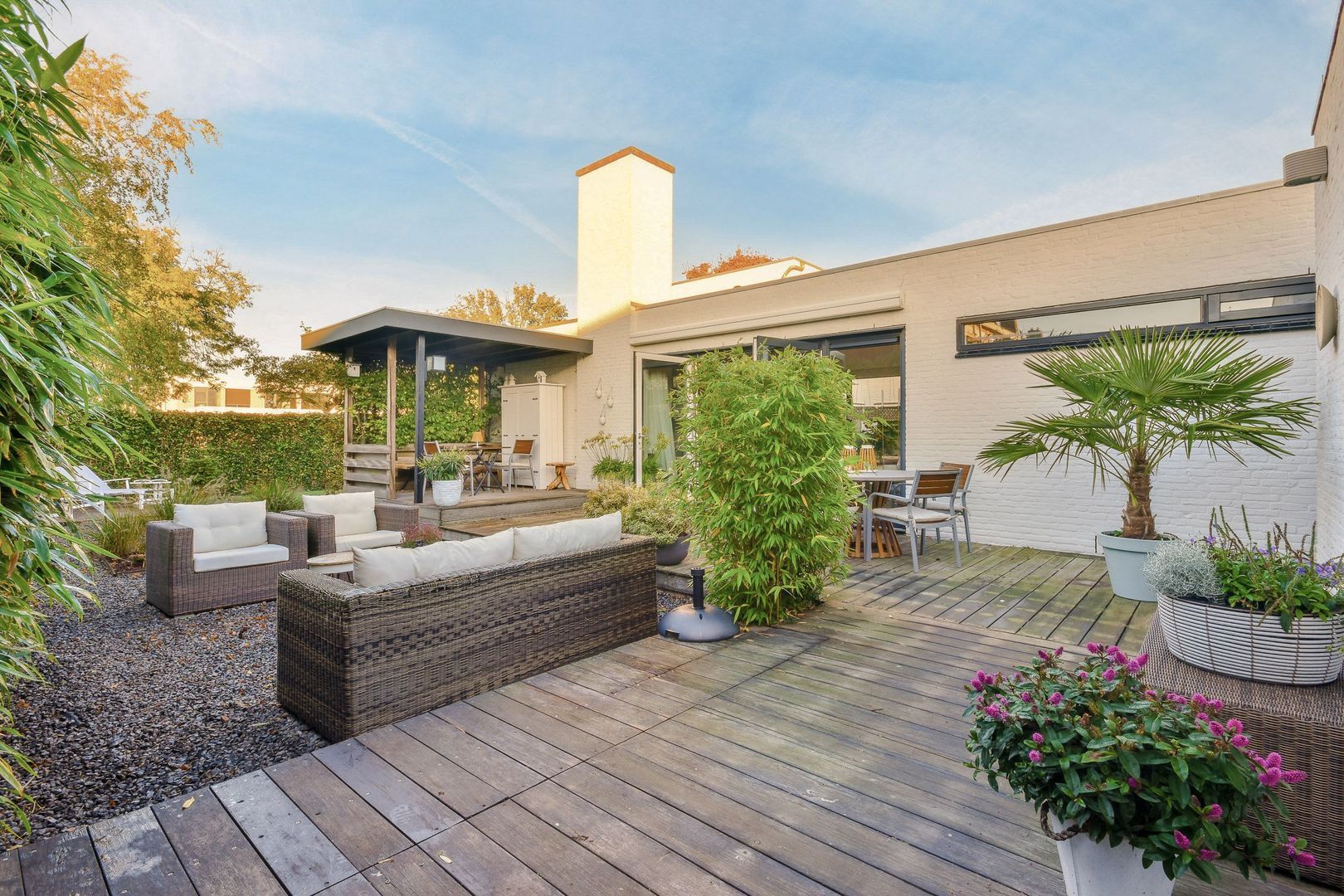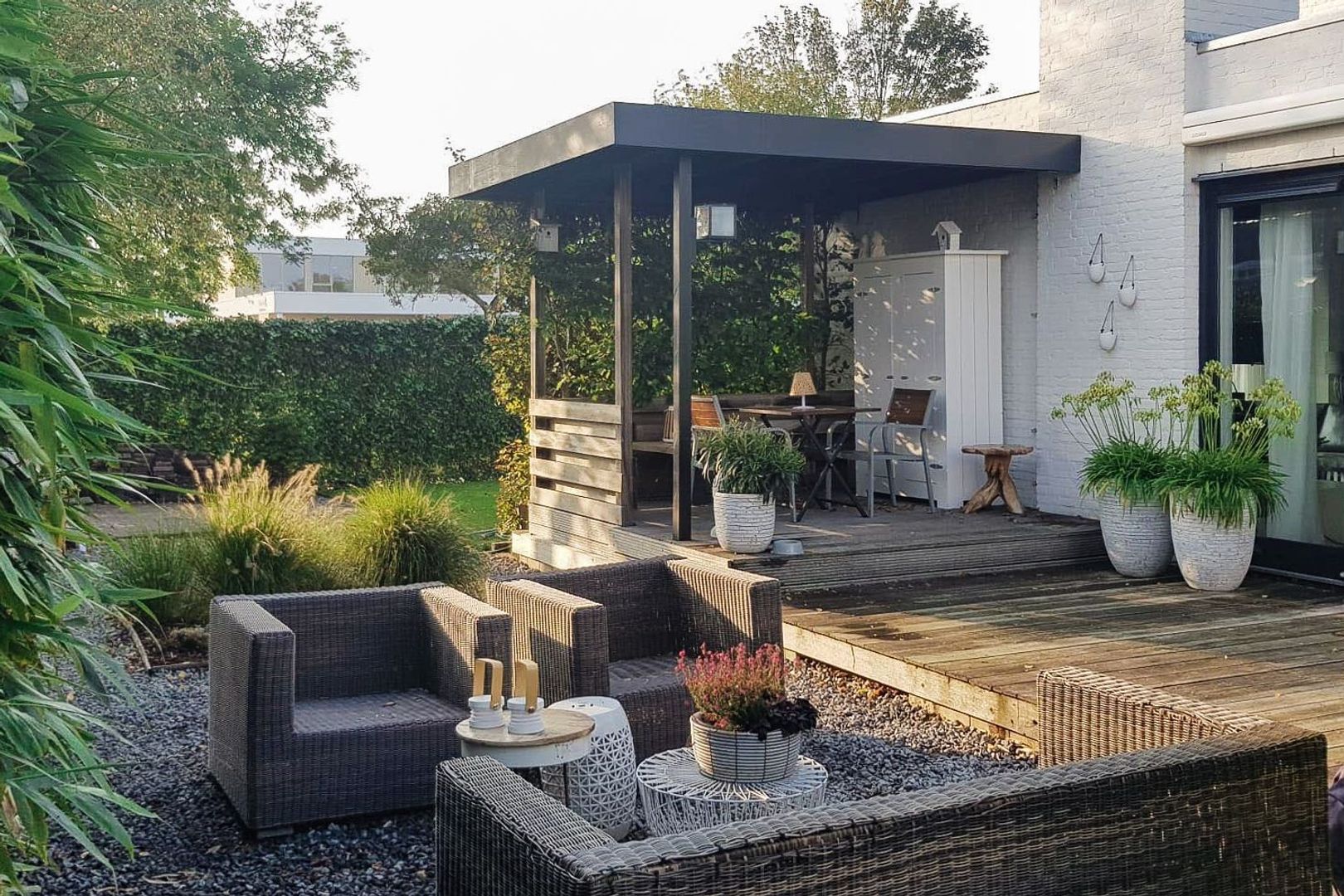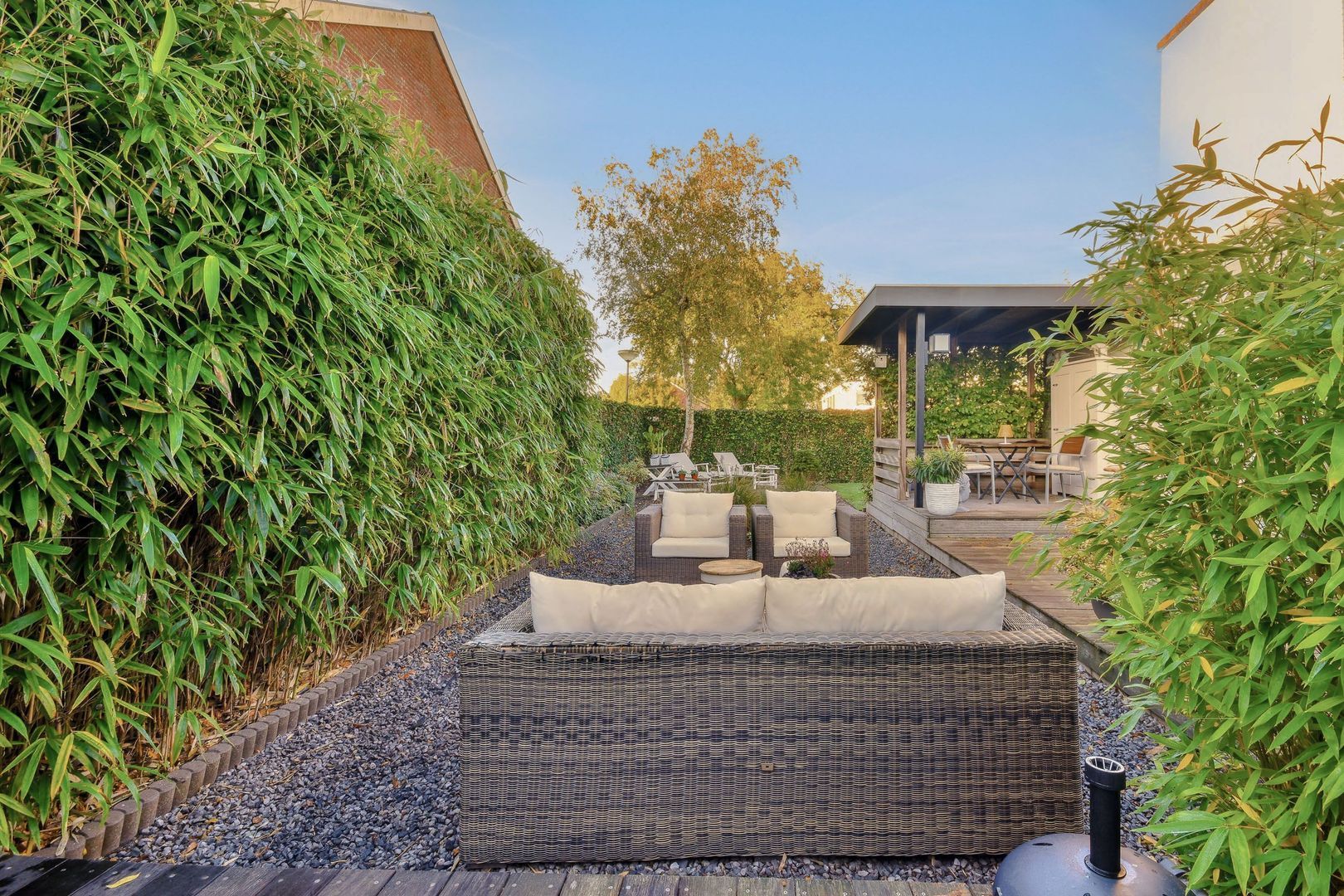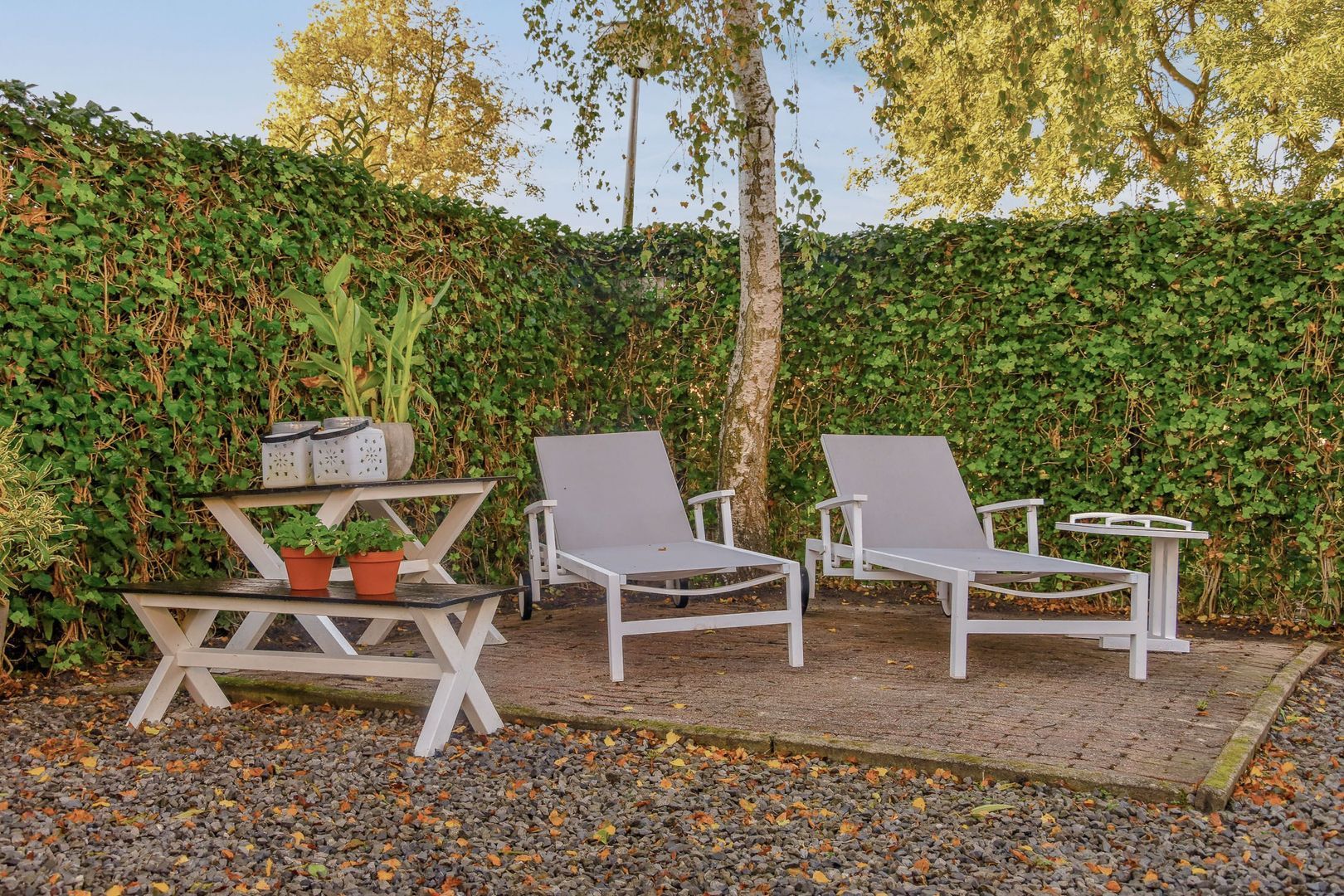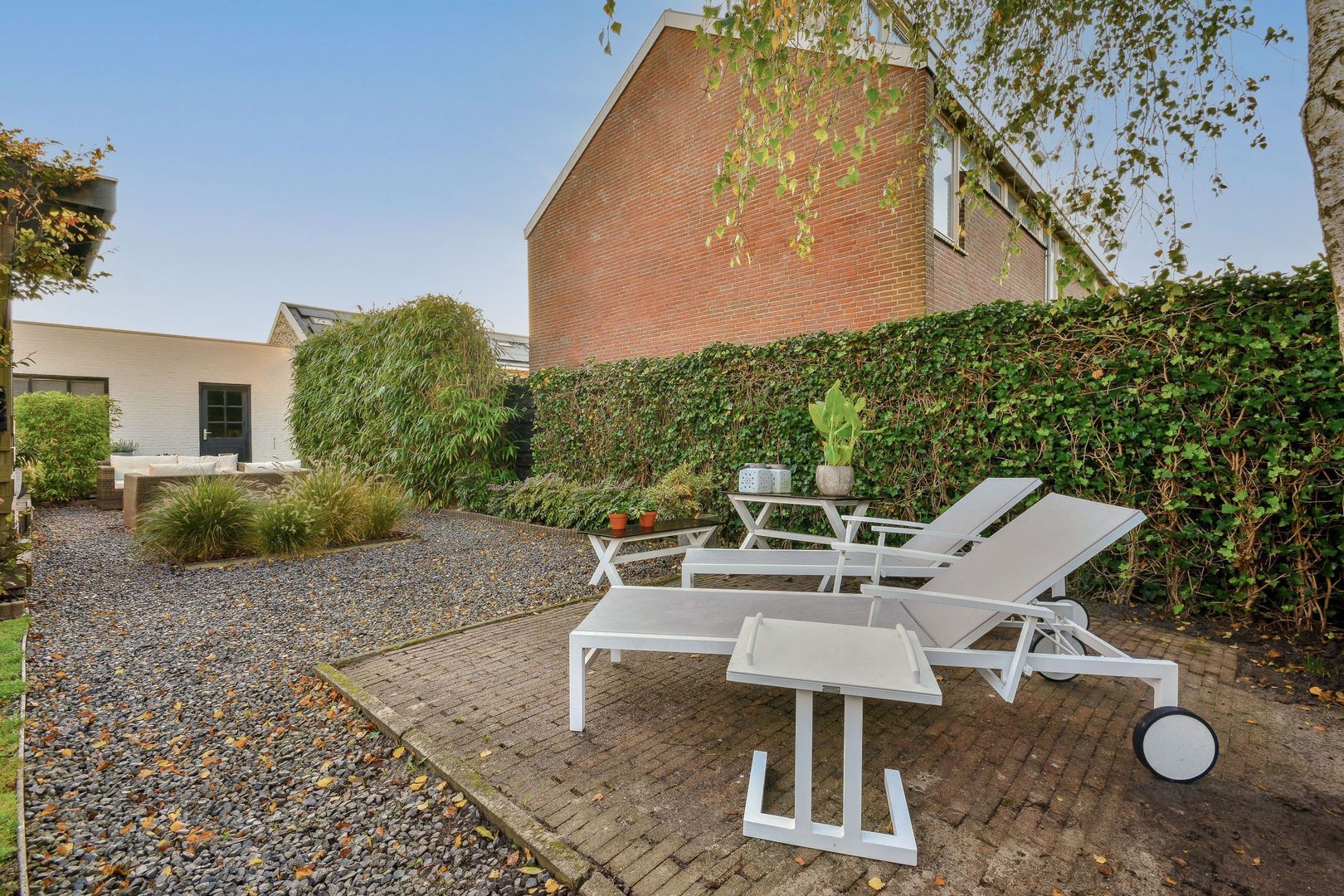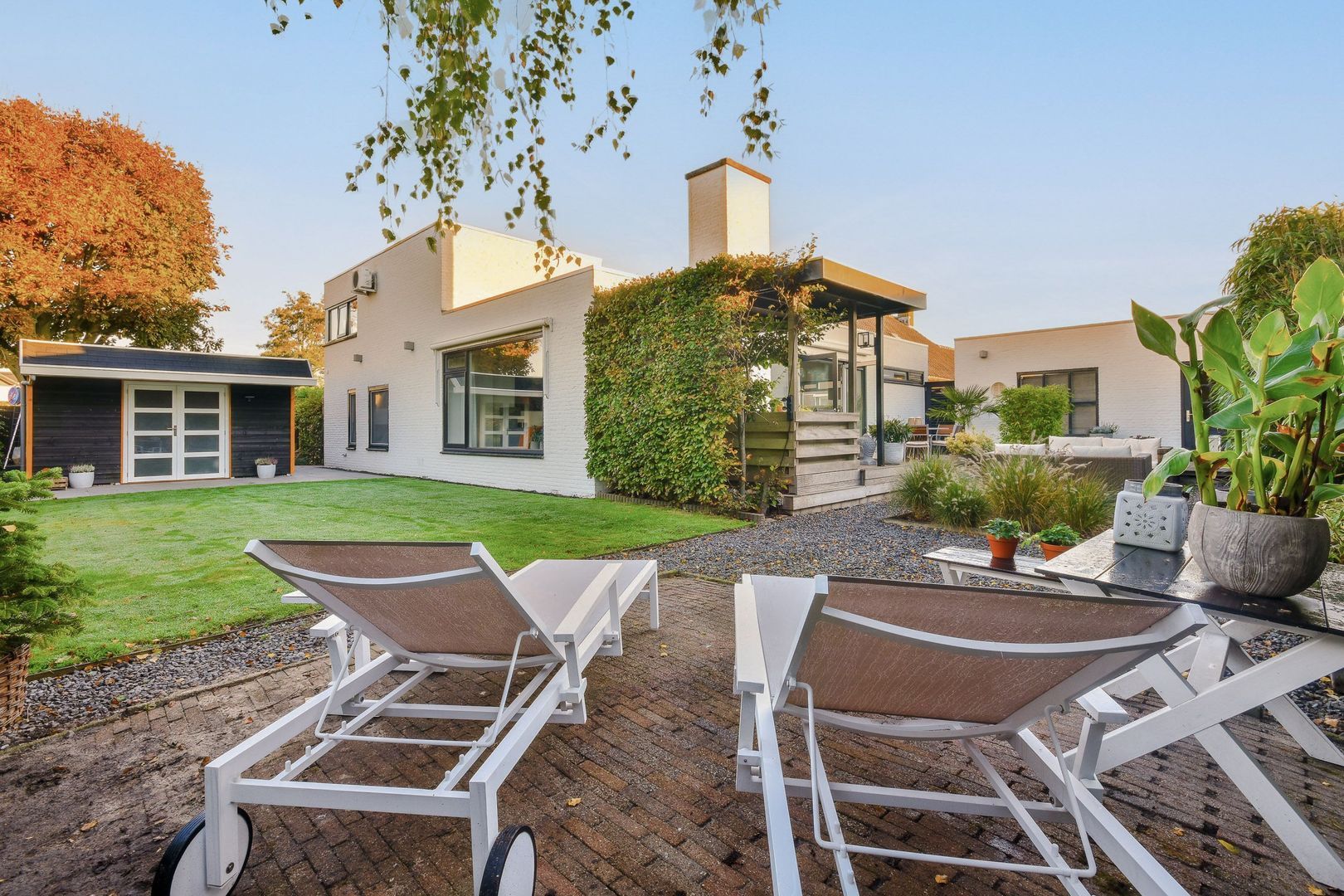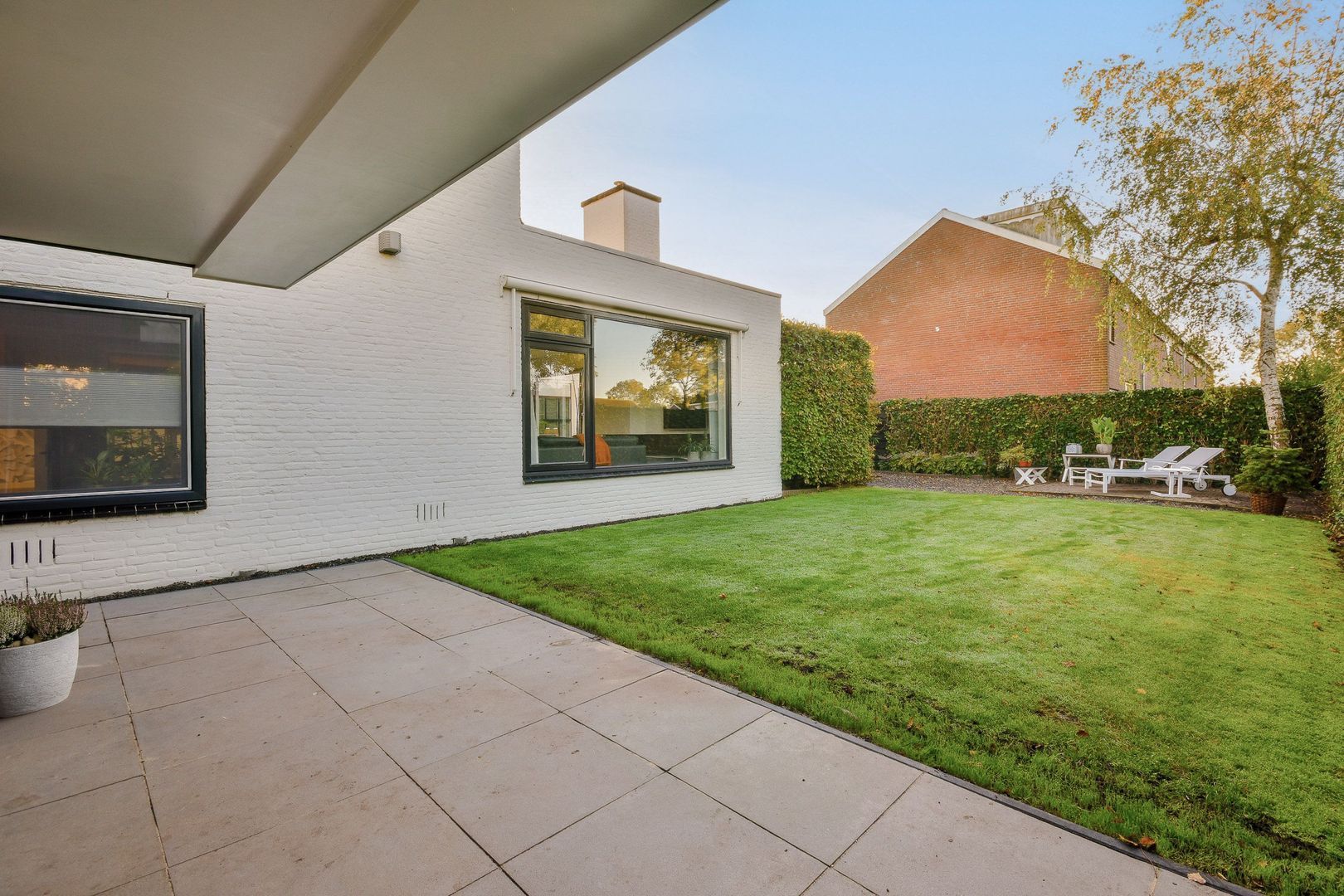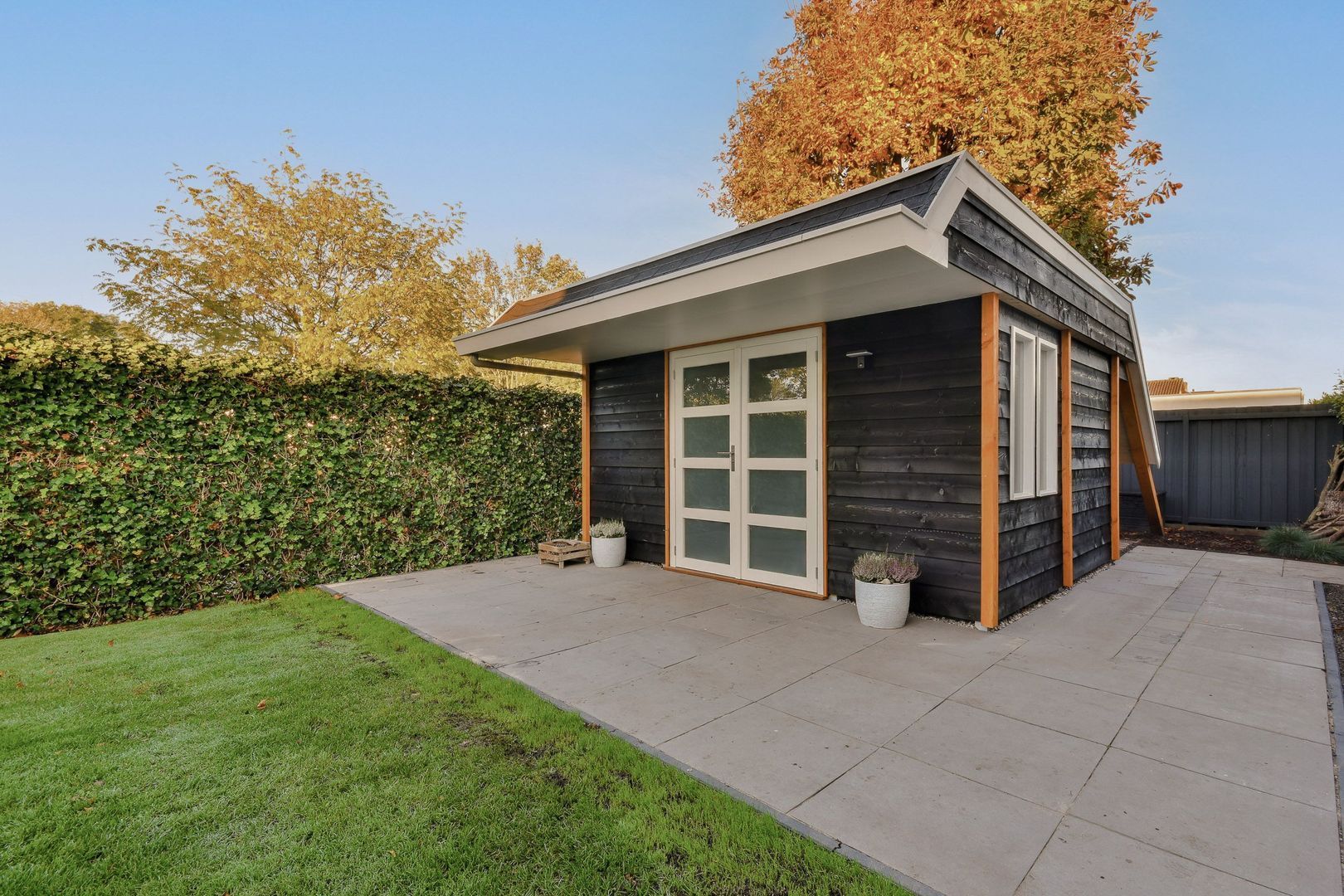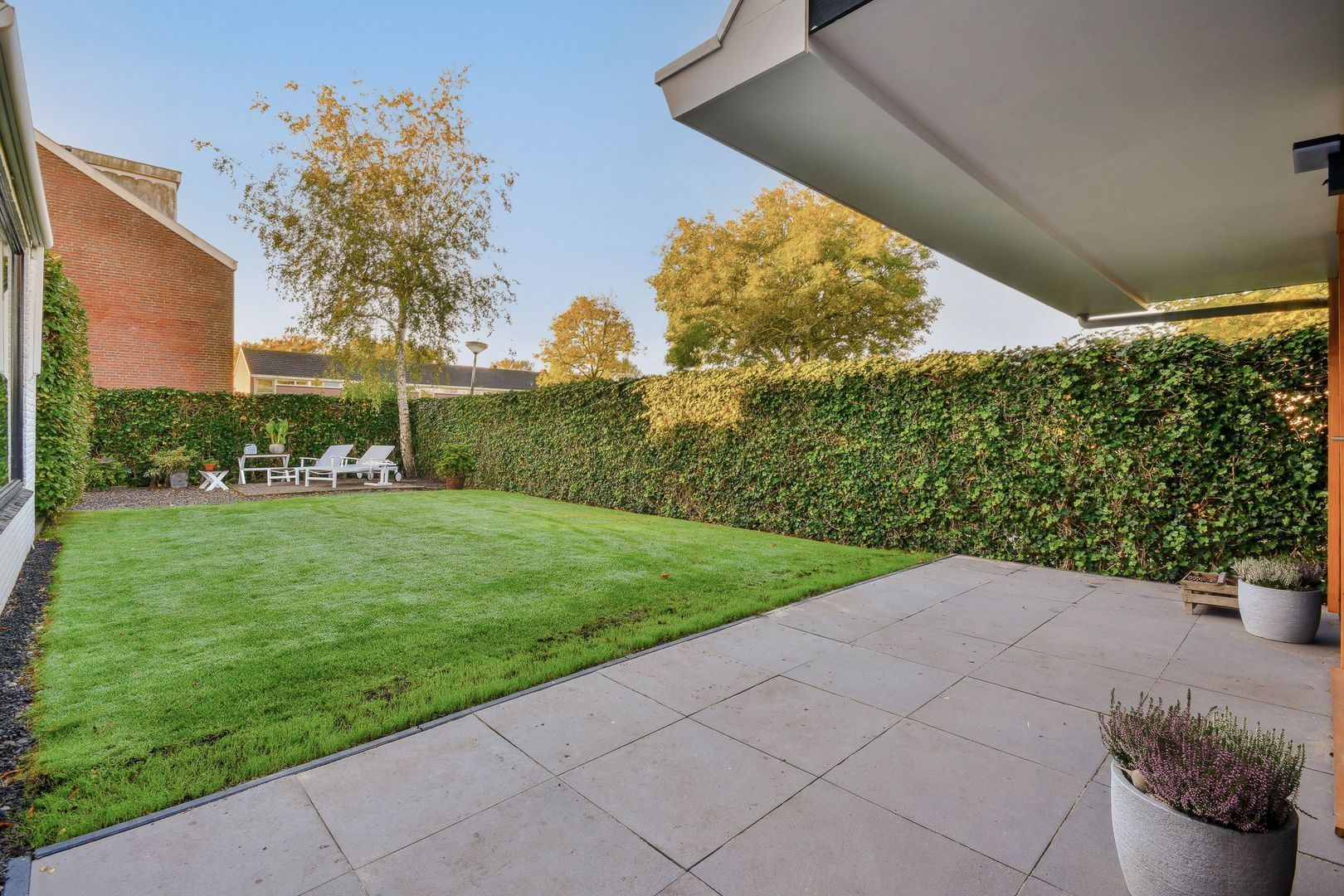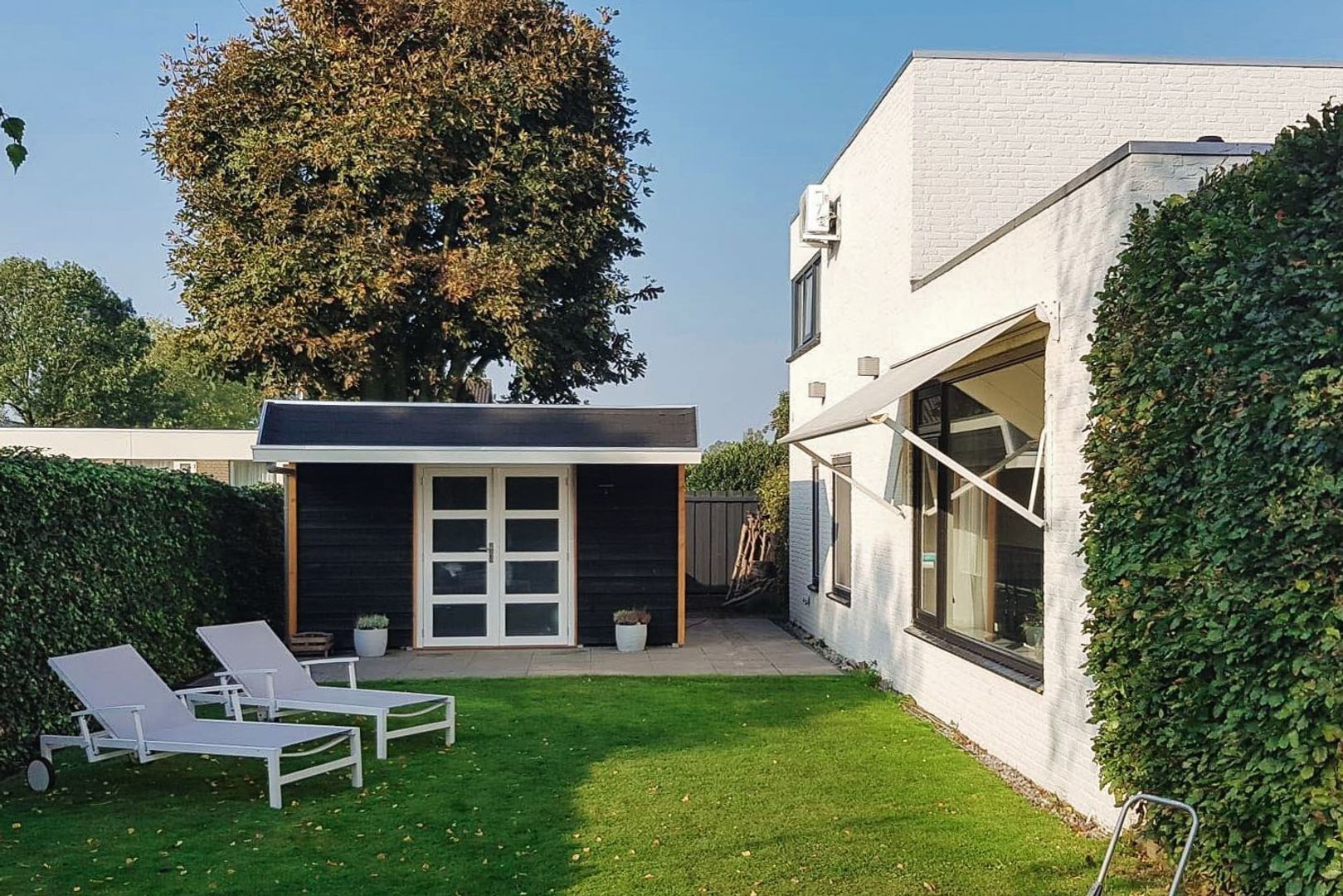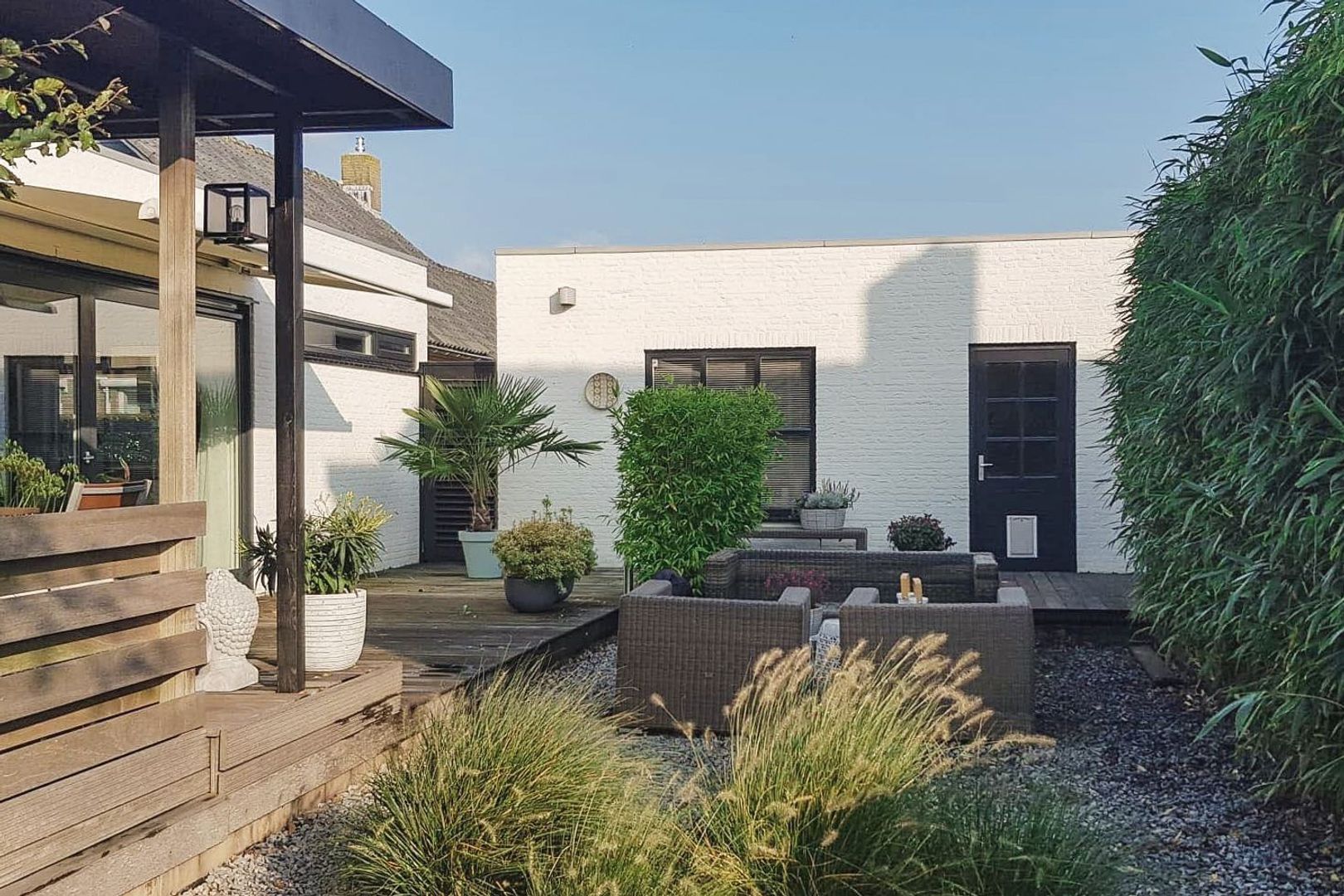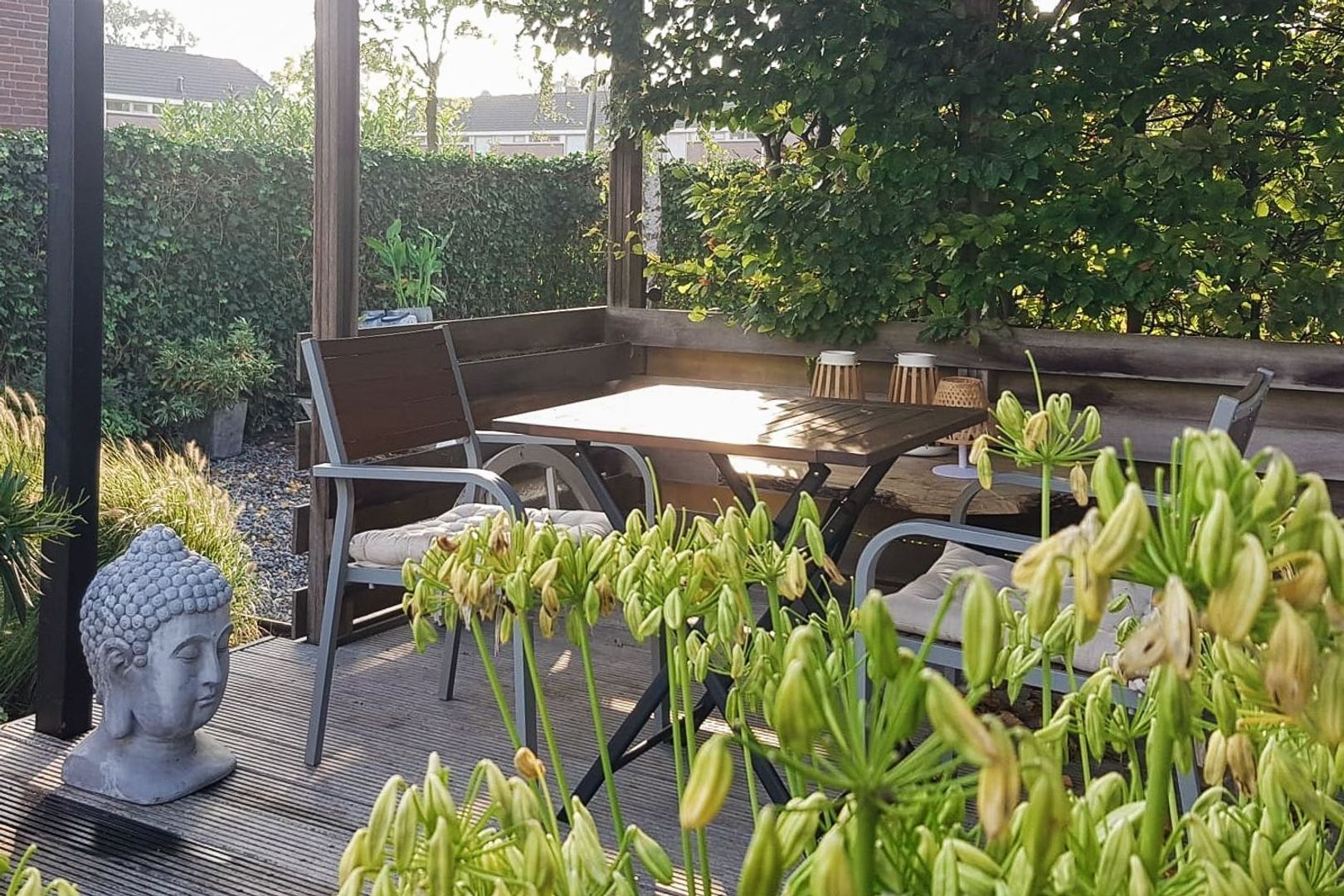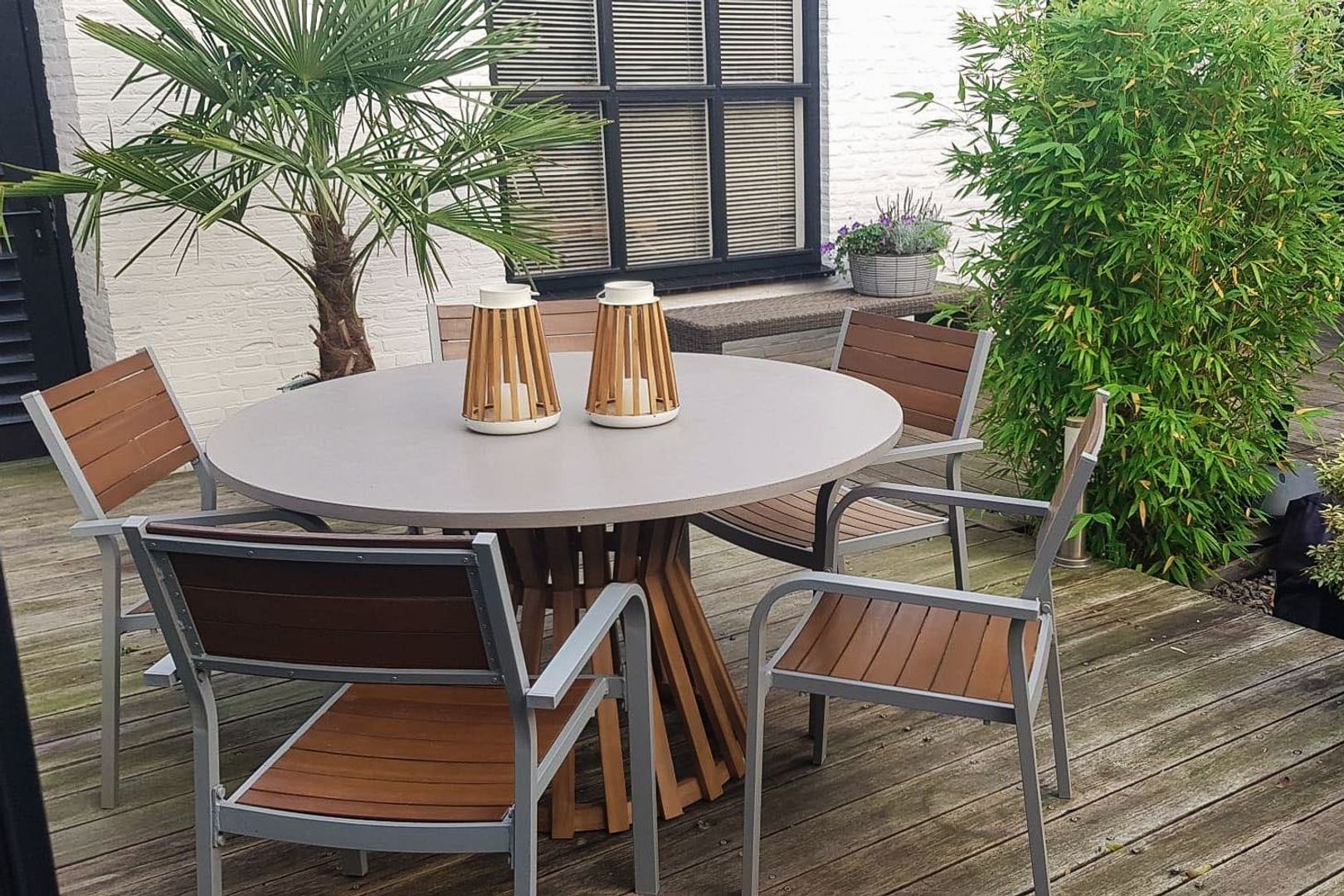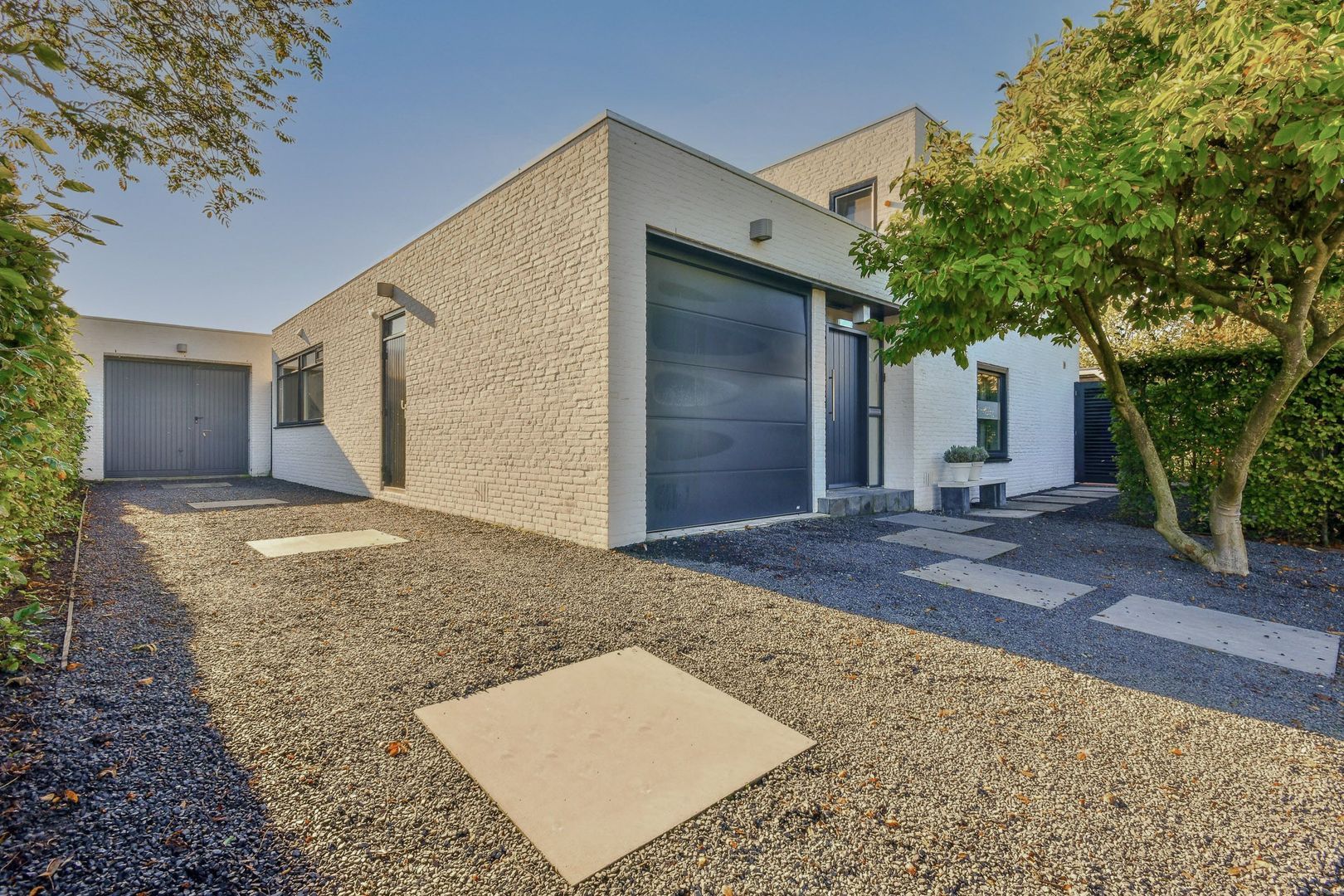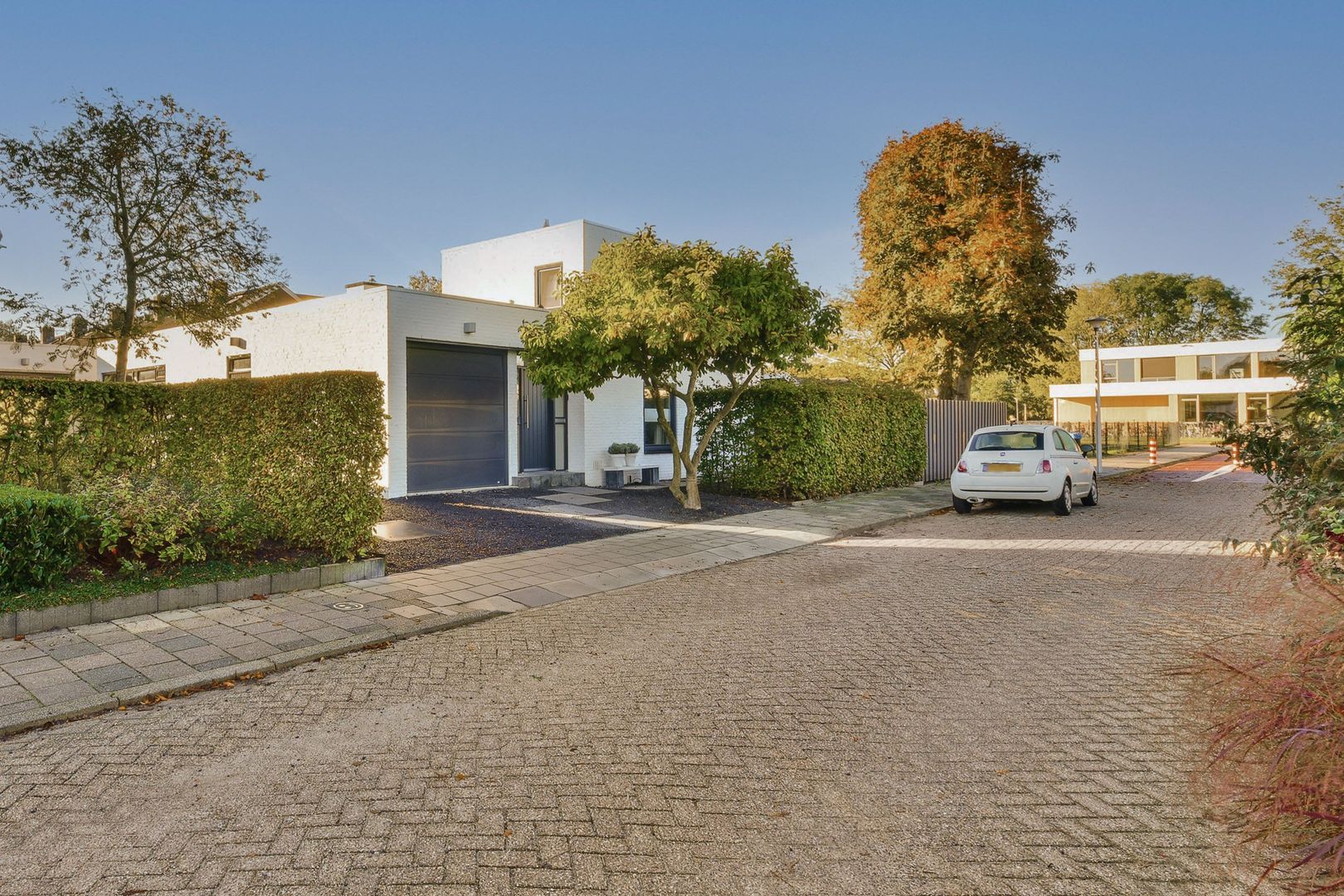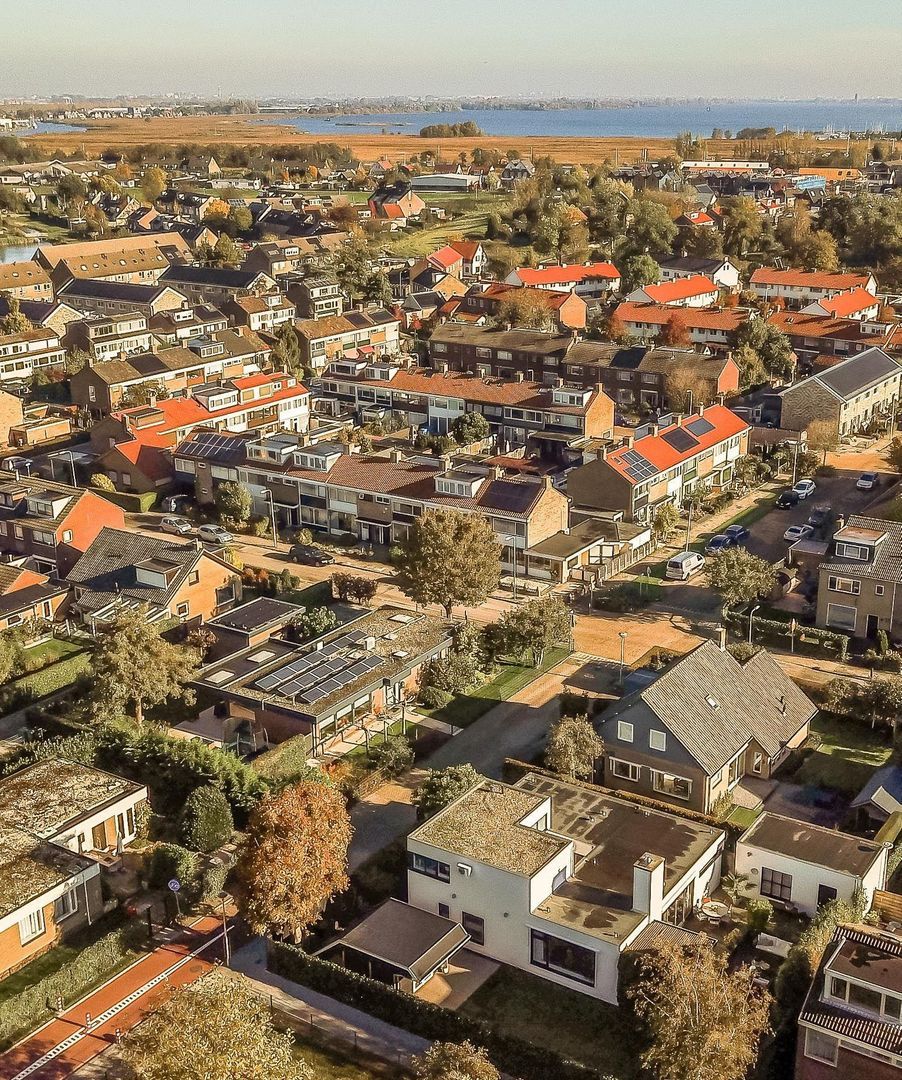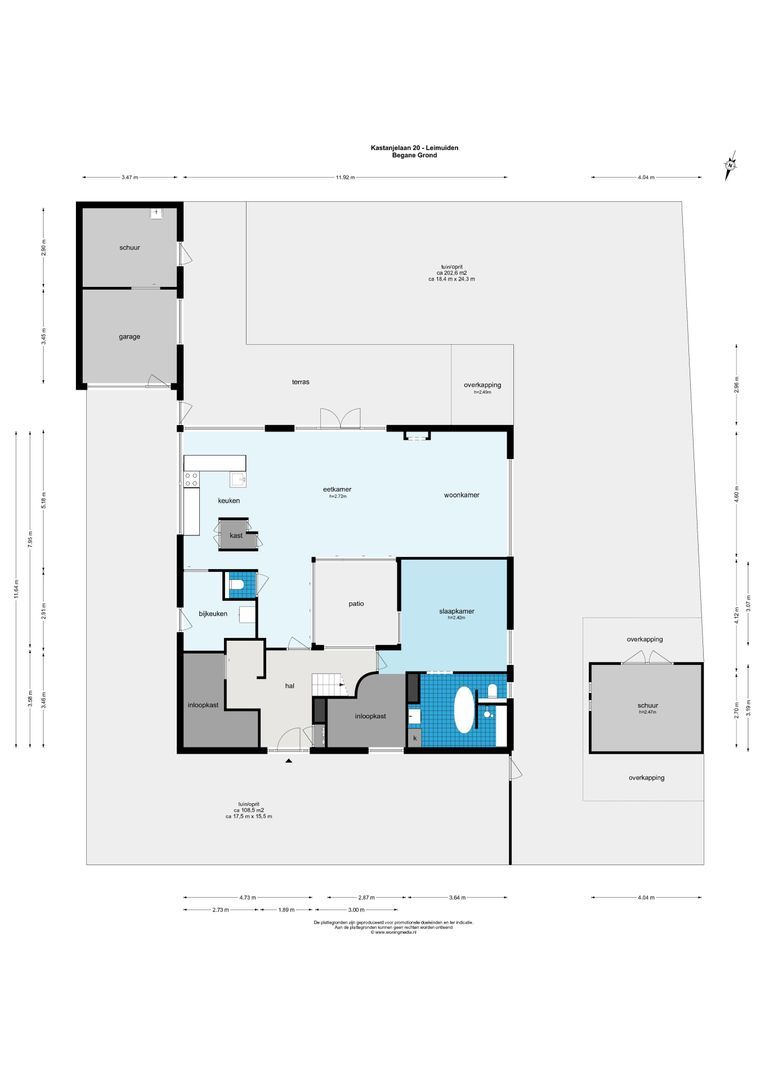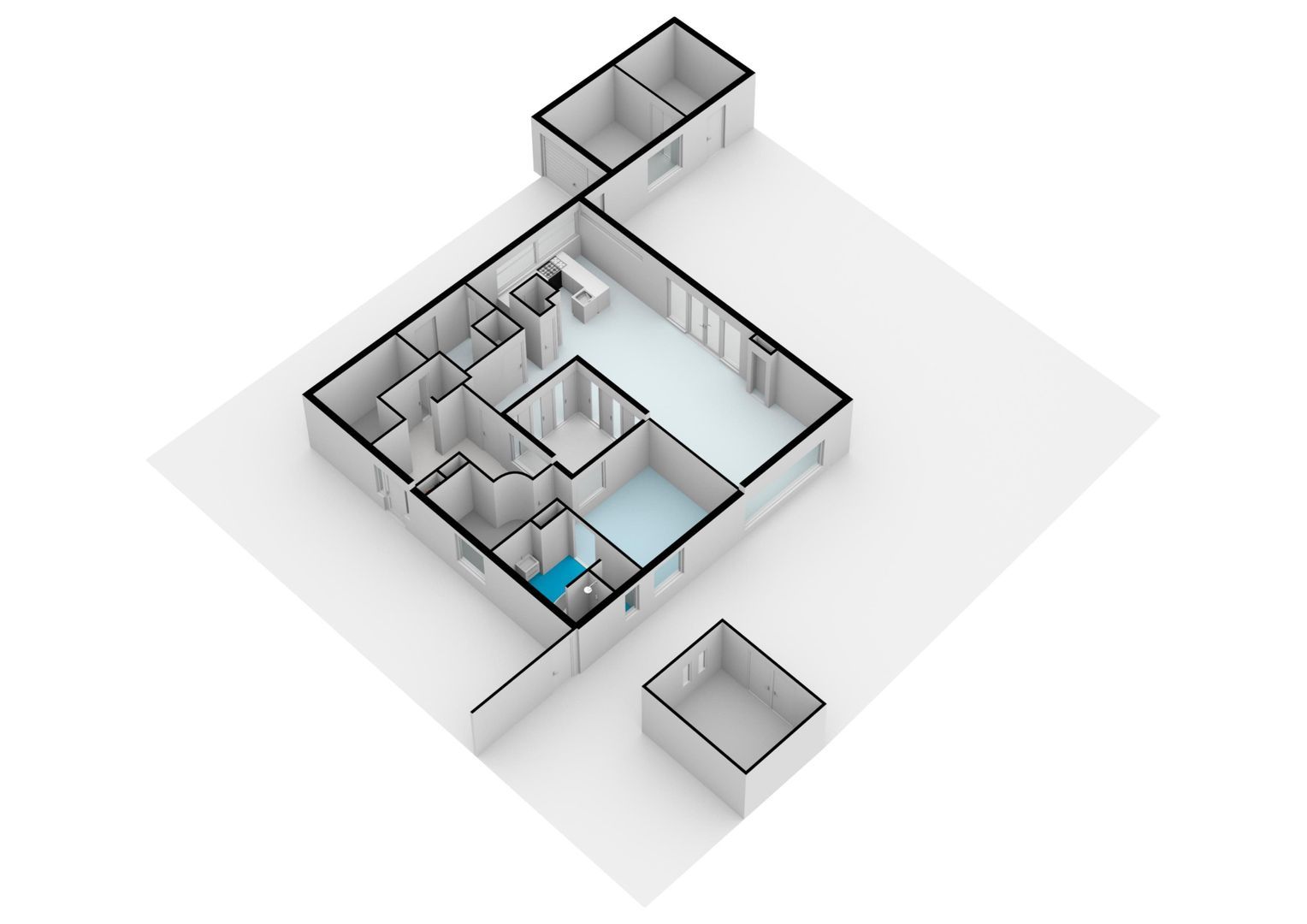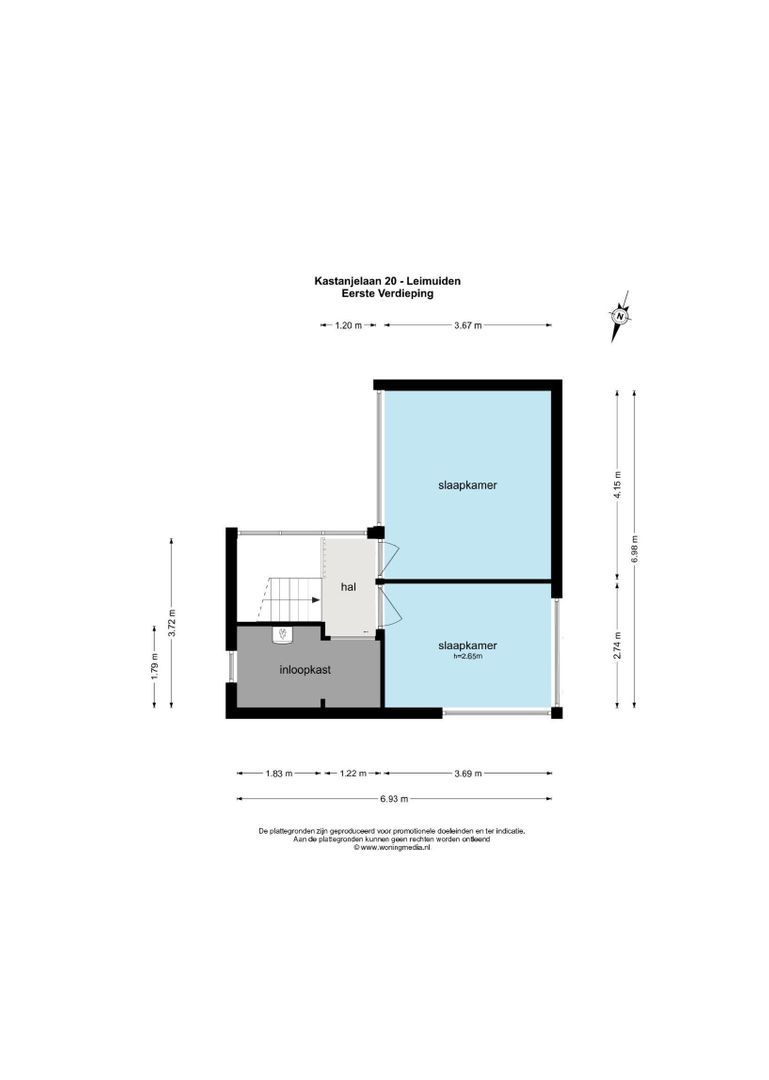 Sold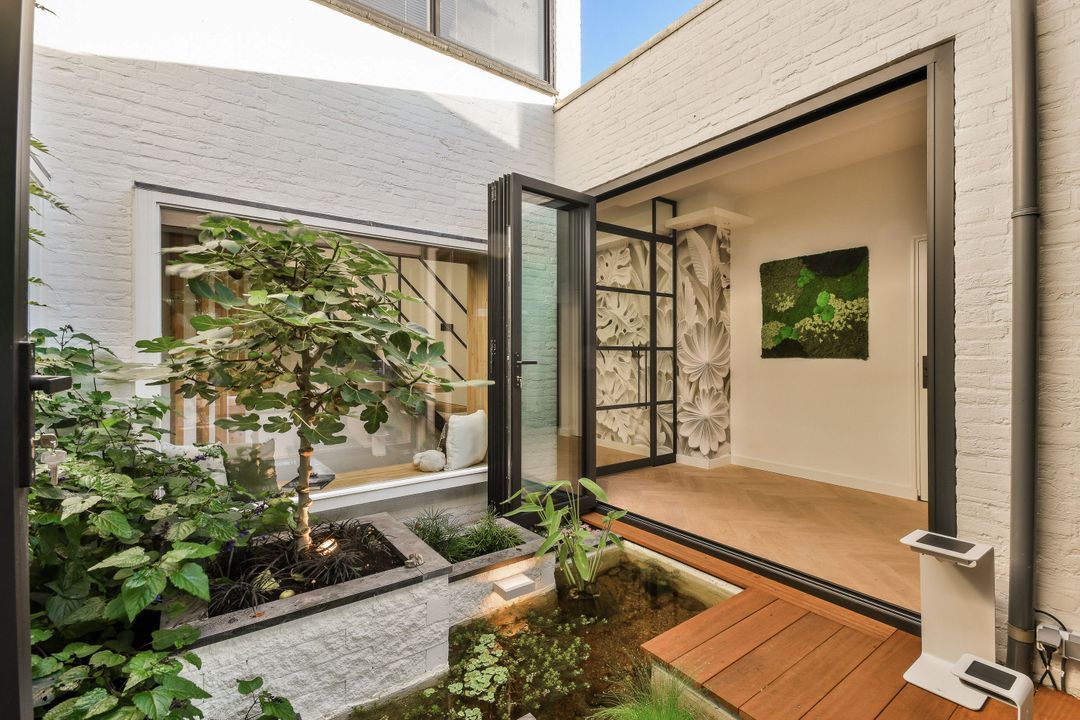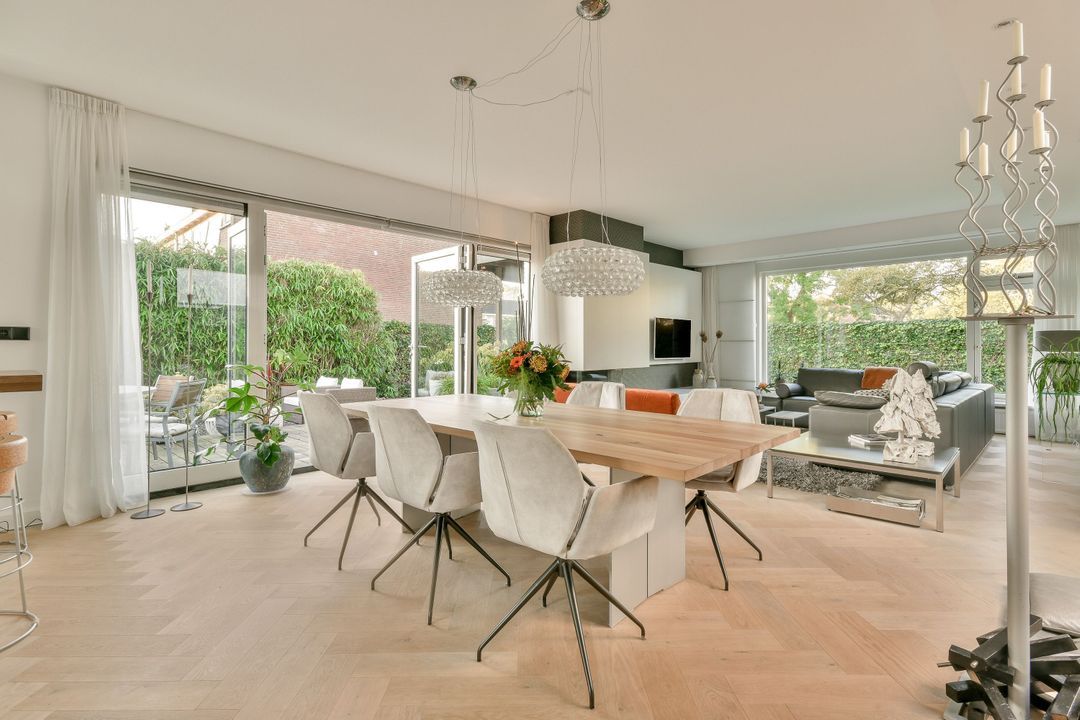 Kastanjelaan 20 has successfully been sold by

Wilbrink & v.d. Vlugt Makelaars
Don't want to miss out on another house? Create your personalised account and be the first one to receive updates regarding your new home, including the private sales.
Create your account
Charming, freestanding semi-bungalow with separate garage, built-on veranda and
recently-built large shed, located on a sizeable plot of land. The villa was fully renovated in 2021 and has a spacious living room with corner seating area, a new luxurious kitchen,
3 bedrooms, a bathroom on the ground floor and a patio in the middle of the house.
The beautifully landscaped garden with veranda completes the whole picture.
The villa is situated on a traffic-free street.

Plot size 558m², living area 165m², volume house 605m³, garage 22m², storage room 13m², indoor courtyard 9m².

Layout
Private driveway for parking several cars on the premises.
Via the well-tended landscaped front garden, you can walk to the front door.

Ground floor:
Spacious and light hallway with a meter cupboard (modernised and expanded). This is also where the walk-in wardrobe is located neatly out of sight. Here, a black metal sliding door provides access to a very spacious walk-in room.
The modern steel pivot door opens onto the spacious living room, where there is also the inviting patio garden with a water feature. When the 2 aluminium harmonica sliding partition walls are open, this patio garden becomes part of the living room, making the living room even more spacious.
This is also where the completely new (2021) open kitchen is located, with a Bulthaup coffee corner as a style element, as well as the modern Novy extractor hood and a variety of appliances including 2 Siemens combi ovens. One of the ovens is a steam oven. A large refrigerator and a separate built-in freezer, a Neff induction hob and, of course, a Siemens dishwasher. Next to it there is a practical indoor utility room for the washing machine setup, etc. A stylish gas fireplace is located in the living room.
The roomy luxurious master bedroom with adjoining modern bathroom (2017) and a 2nd walk-in wardrobe are also located on the ground floor. The bathroom has a stand-alone bathtub, a walk-in shower with large rain shower, washbasin, LED mirror and electric floor heating. The 2nd toilet is also located here.
The entire ground floor with luxury herringbone parquet floor is fitted with underfloor heating.

1st floor:
Access to 2 bedrooms and a walk-in wardrobe is via the landing. The master bedroom is equipped with air conditioning.

Garden:
The well-tended, surrounding landscaped garden has beautiful green hedges, a veranda and several patios and offers access to the detached garage in the corner.
Beautifully landscaped patios with sunscreens and a wonderful veranda, all with wooden decking.
A newly built shed is located at the back which has a canopy roof and awning, with lots of storage space inside.
An especially sunny garden facing south with plenty of privacy, and no prying eyes.

Garage:
The detached garage with electric door is in the corner of the plot, there is still plenty of room for several cars on the driveway.
Location:
This very spacious home is located in a small and delightful village boasting a vibrant social club scene and water sports, in the middle of the Green Heart of Holland and surrounded by lakes. The house is within walking distance of the centre. The A4 and A44 motorways can be reached within 10 minutes, with roads leading to Amsterdam, The Hague, Rotterdam and Schiphol Airport. Amsterdam South can be reached via public transport within 35 minutes.

Special features;
- Parking on private grounds
- Patio in the middle of the house
- Detached garage with hot water
- Herringbone oak floor with underfloor heating
- Light and sunny home
- Senior-proof home
- Surrounding garden
- Fully renovated in 2021
- Solar panels can be installed
- Air conditioning on the first floor
- Very luxurious house finished with high-grade materials
Your Qualis-broker
Rick Broekhof
Wilbrink & v.d. Vlugt Makelaars
Contact with the agent
Living extra­ordinarily
Spacious homes with character, located where you feel at home. Discover our exclusive listings.
View all our listings
Kastanjelaan 20 has successfully been sold by

Wilbrink & v.d. Vlugt Makelaars
Don't want to miss out on another house? Create your personalised account and be the first one to receive updates regarding your new home, including the private sales.
Create your account