Amsterdam
Purperhoedenveem 34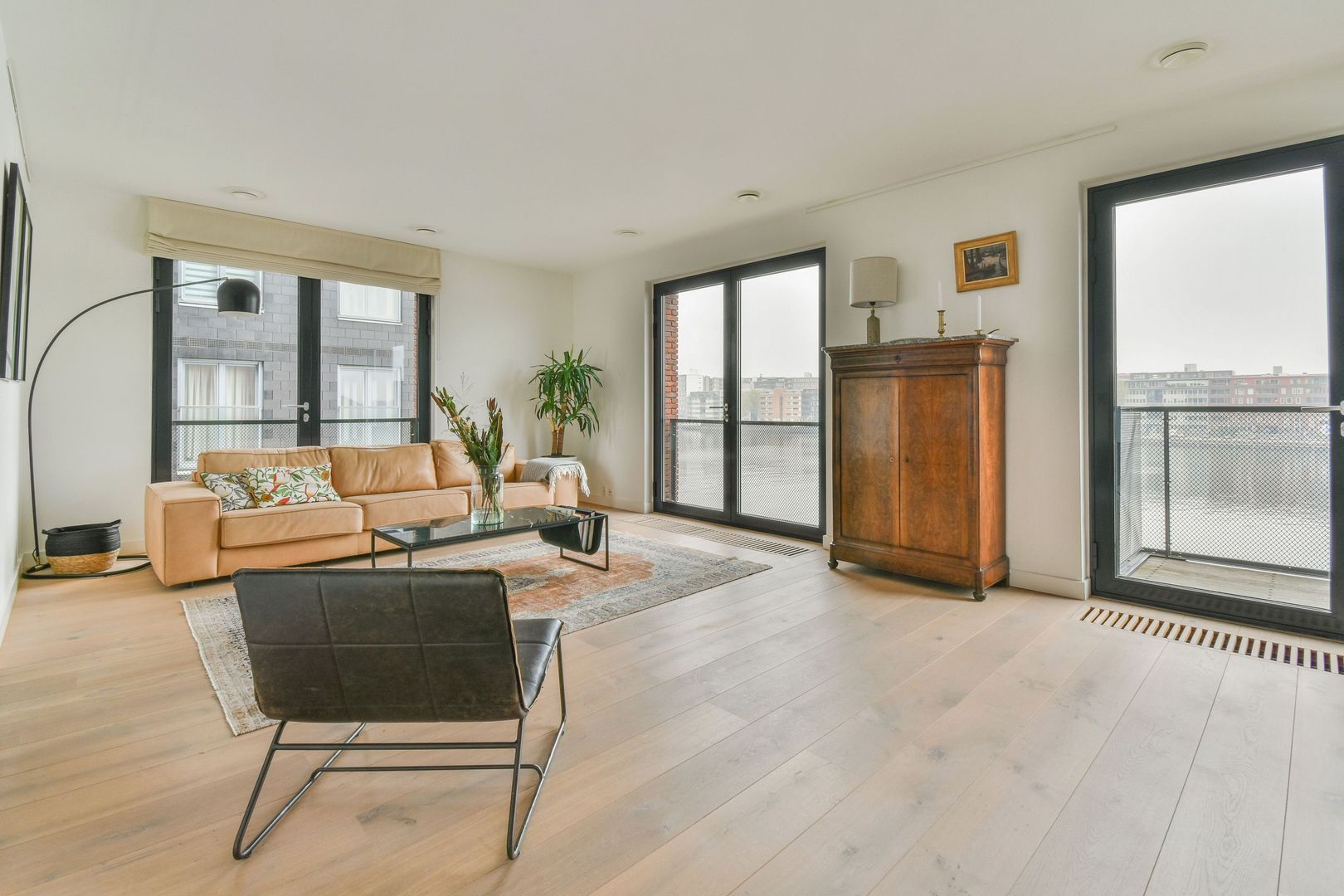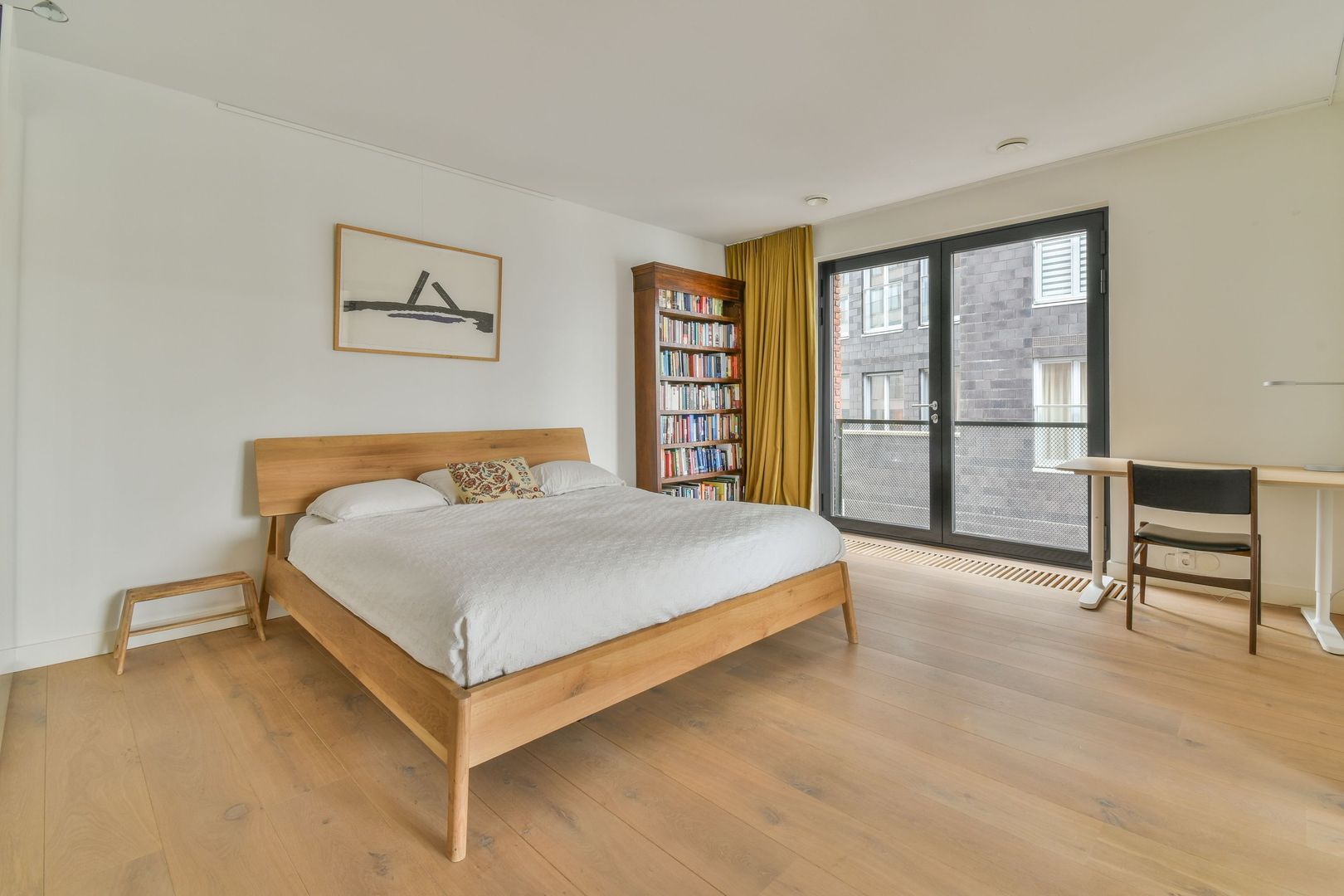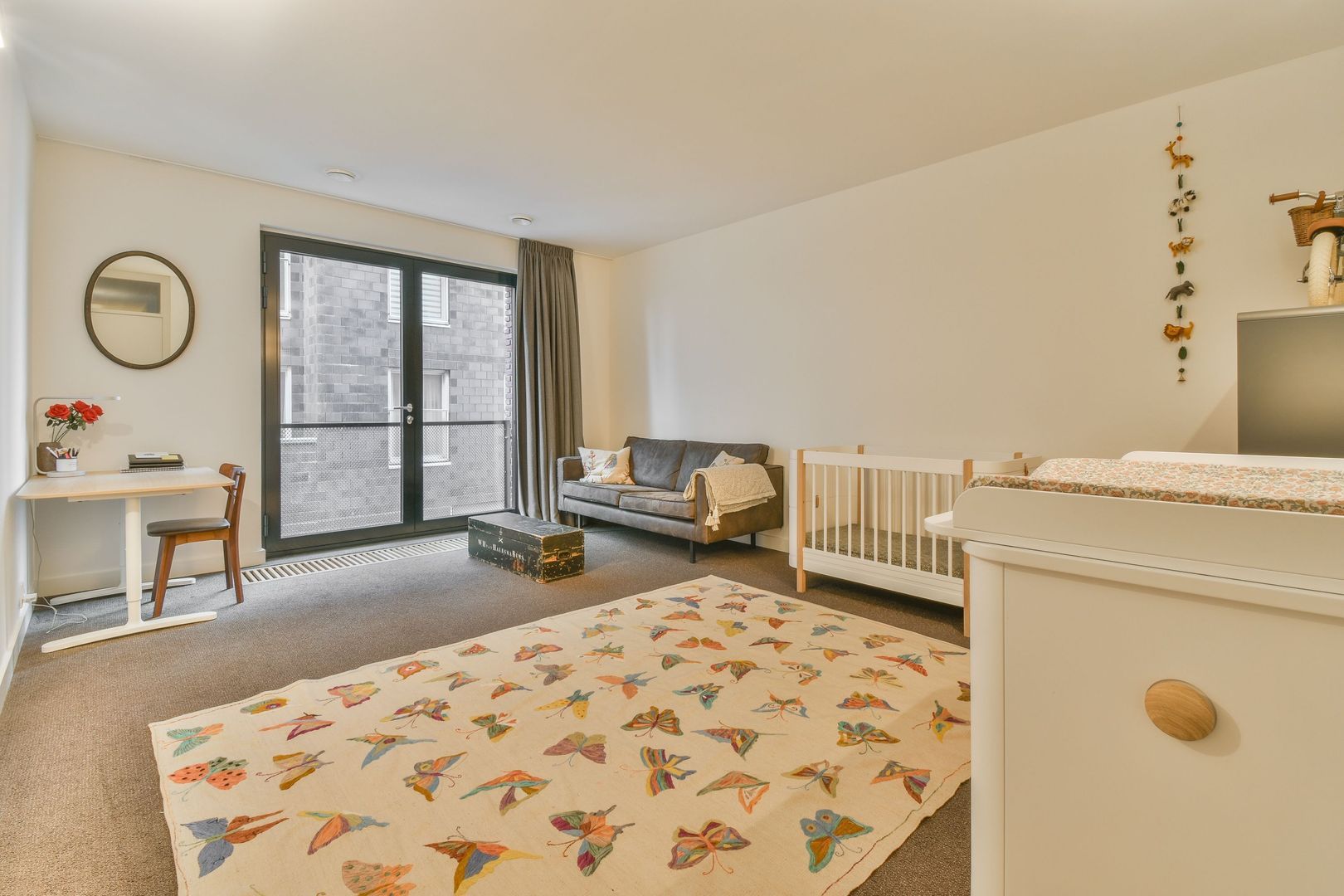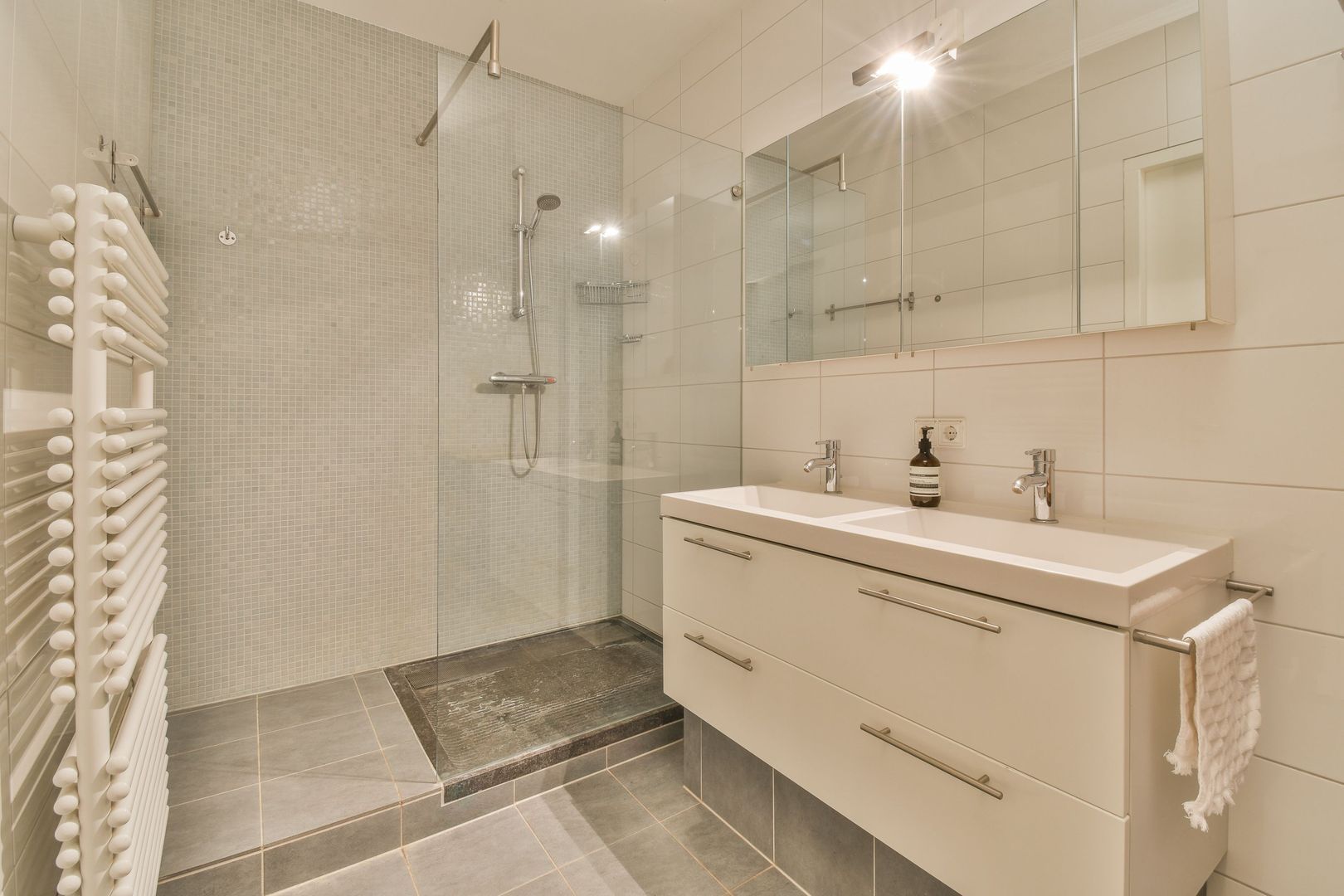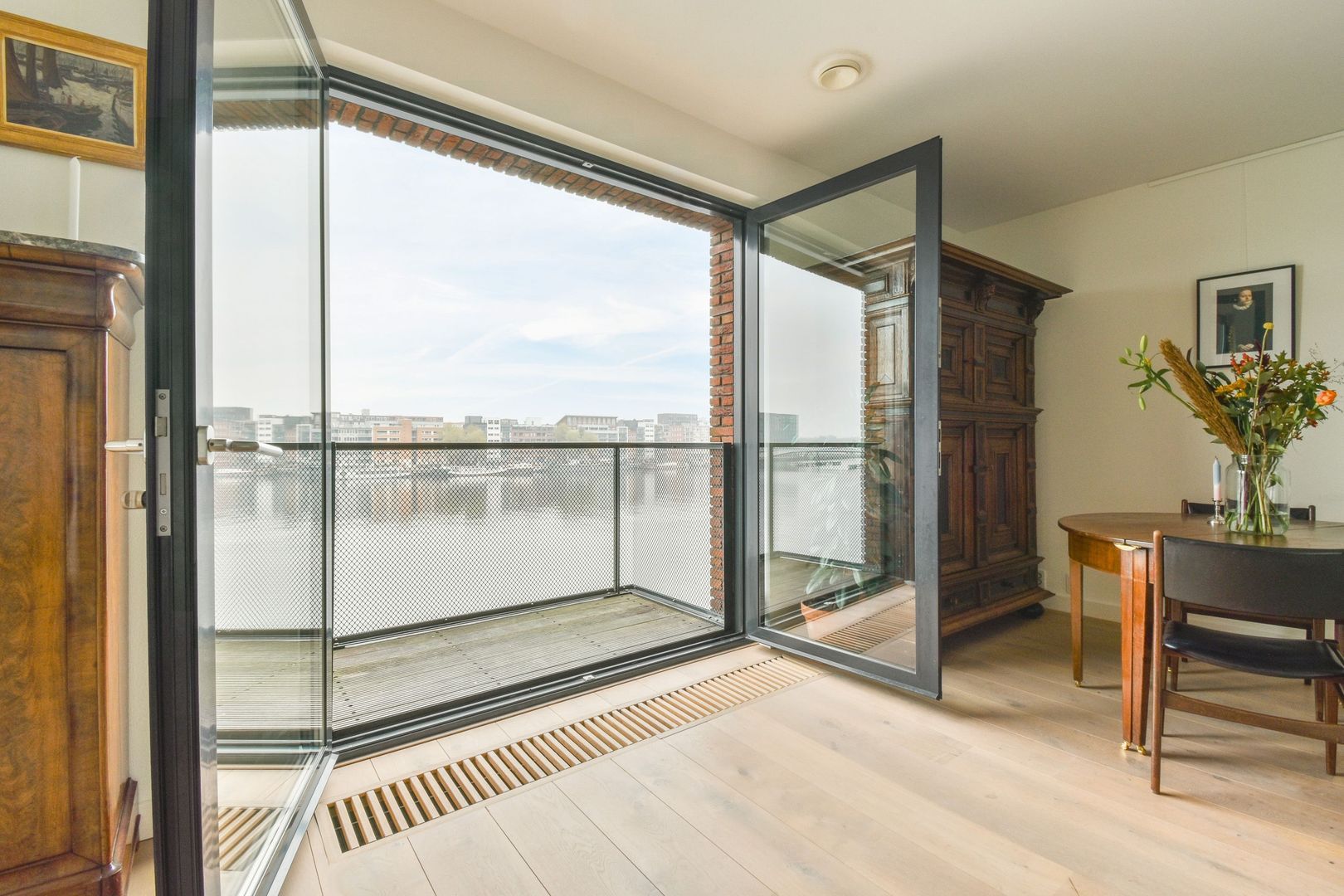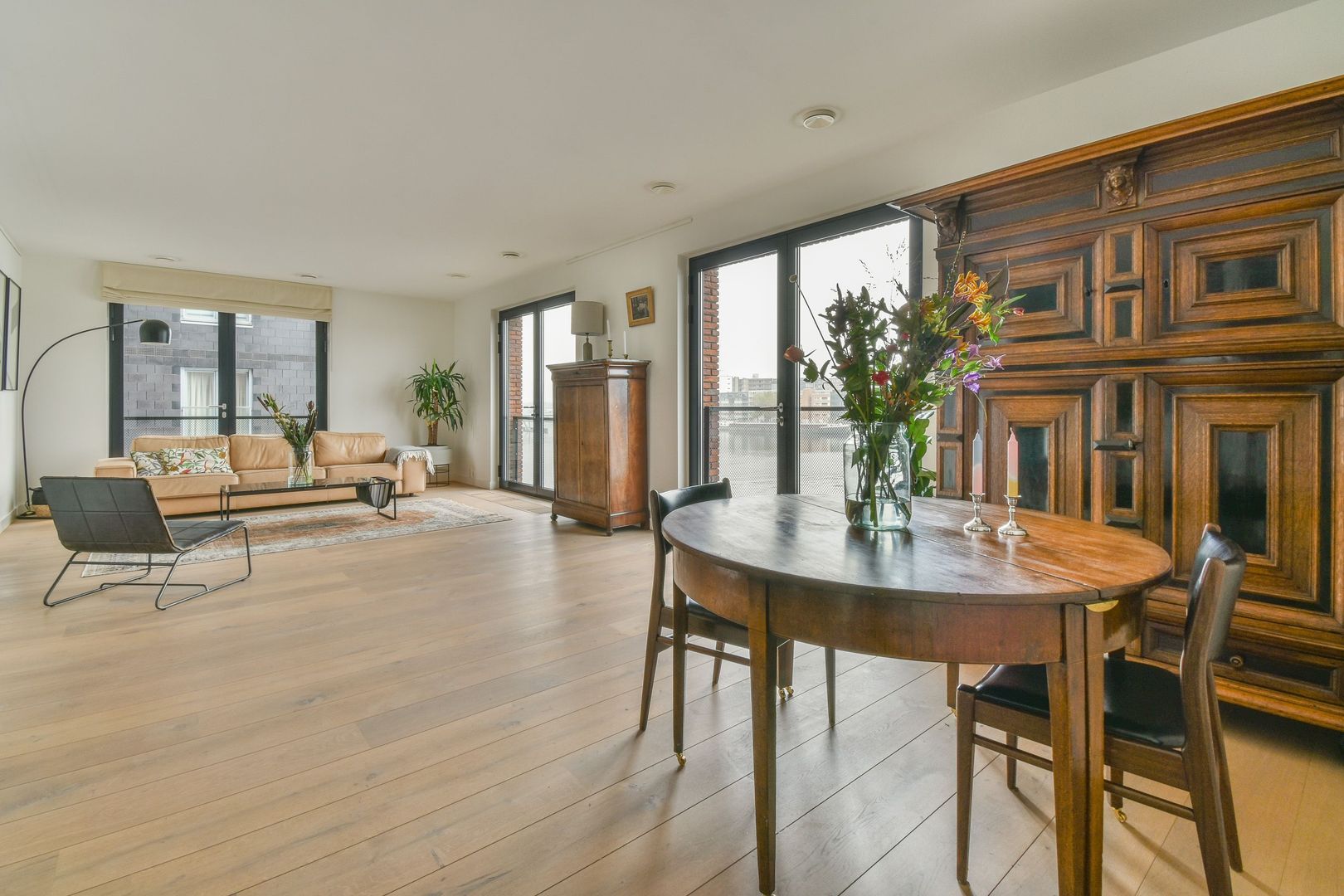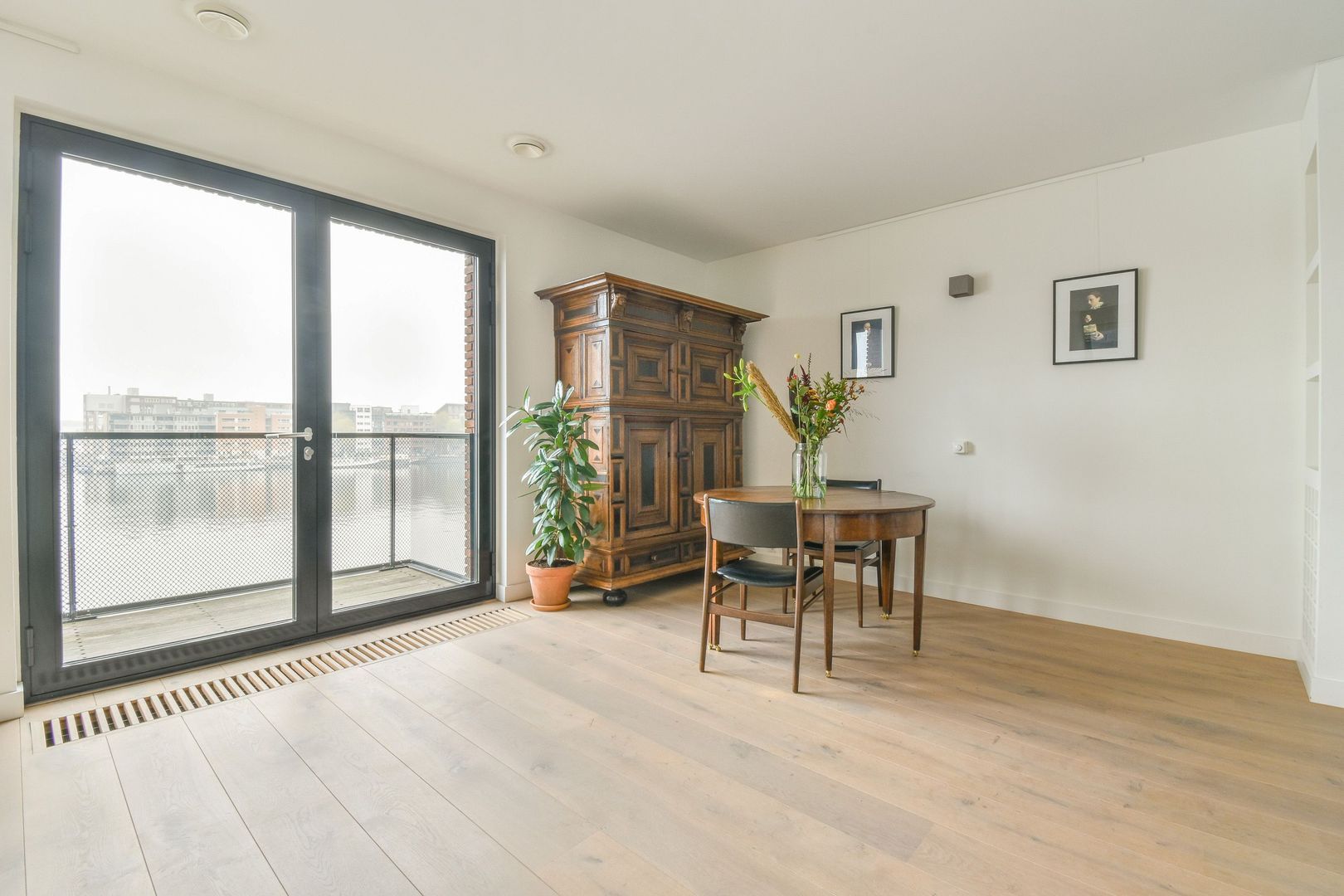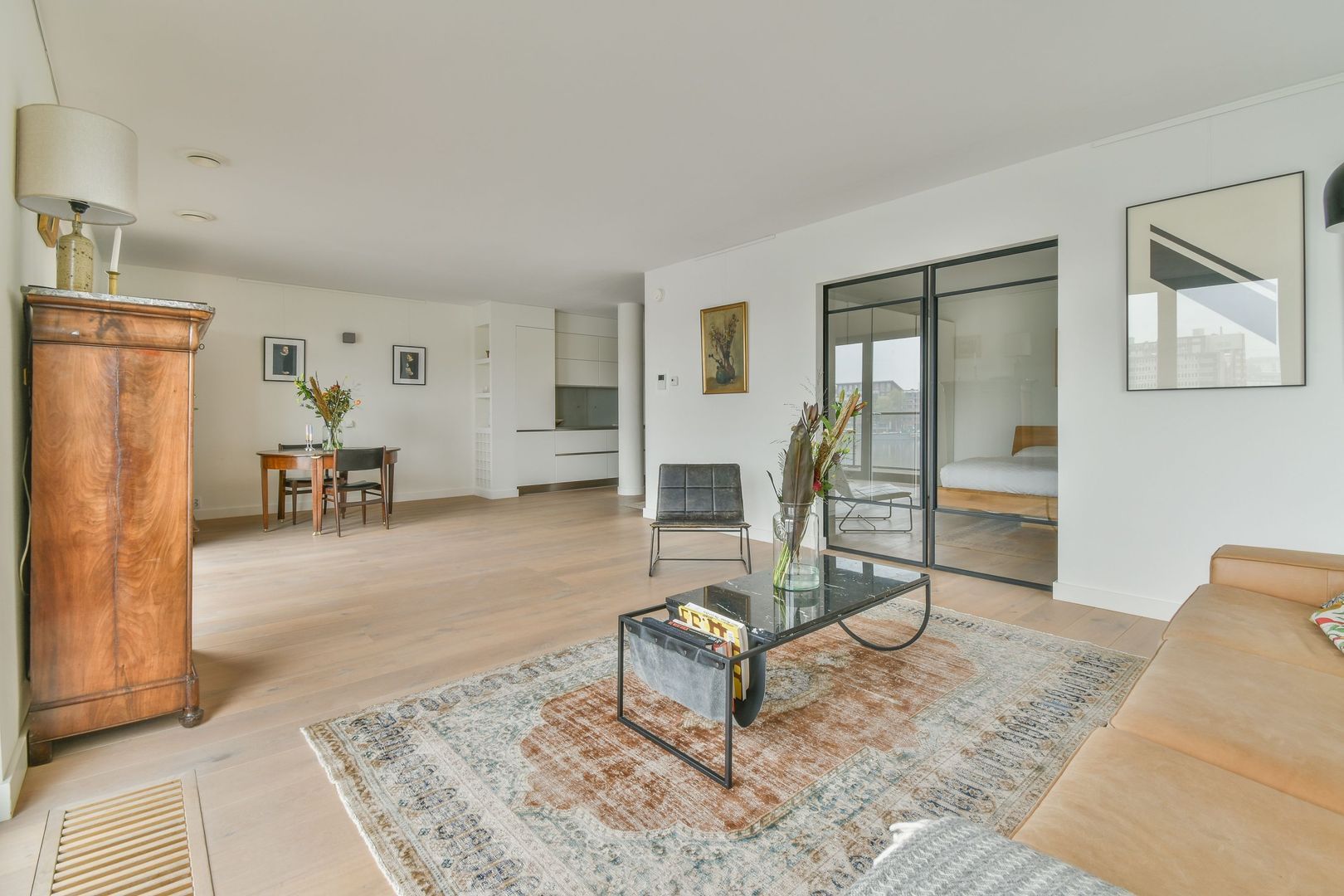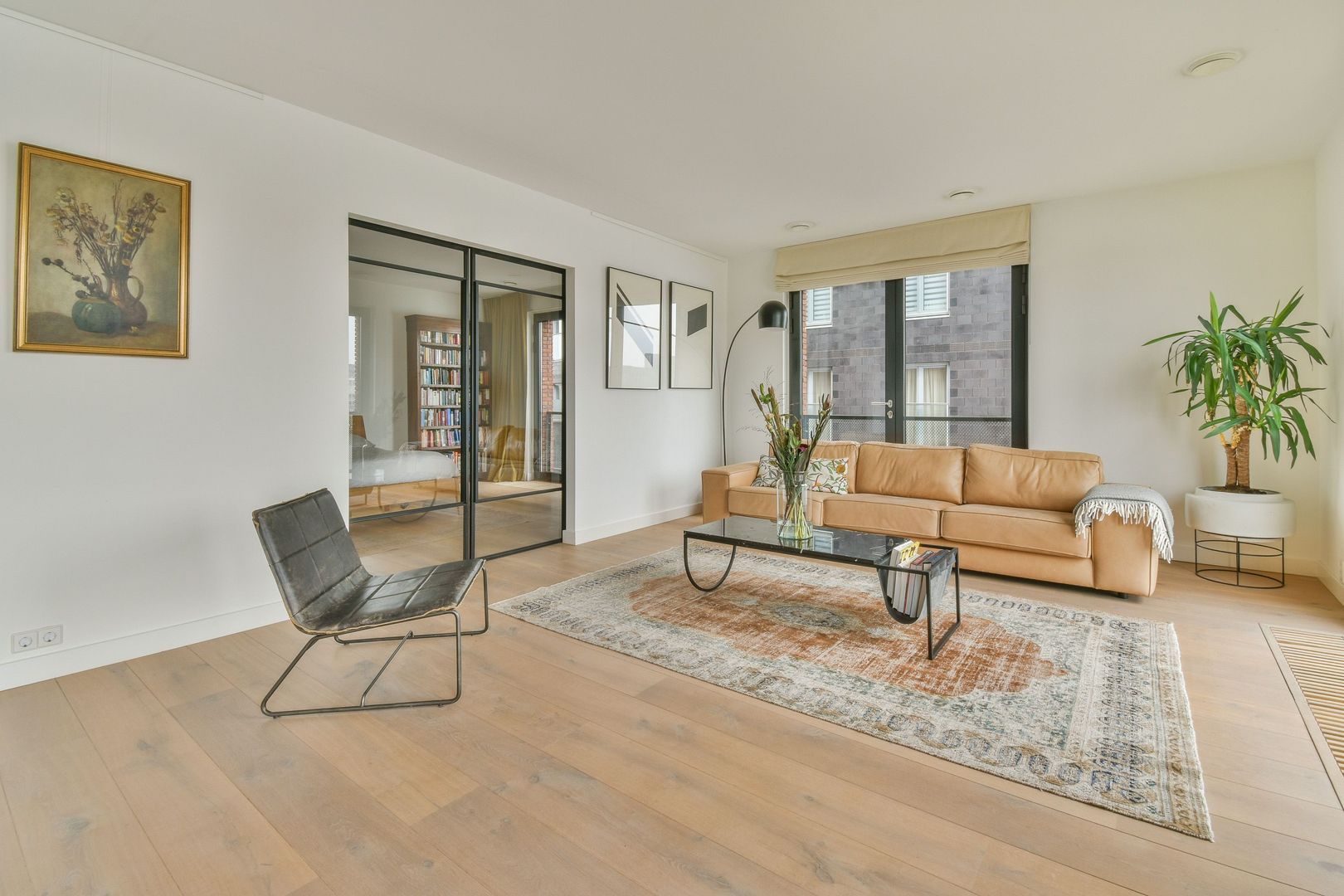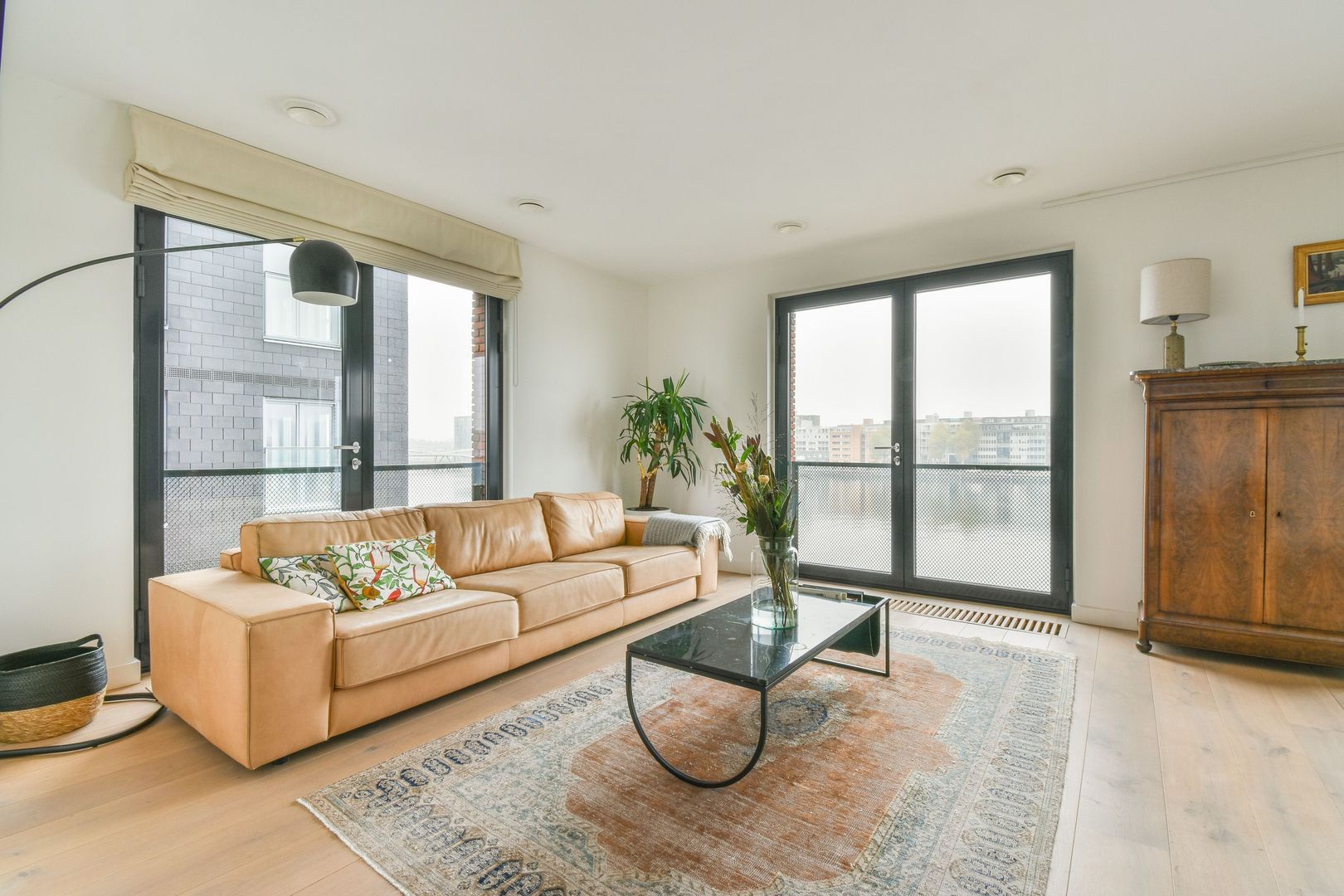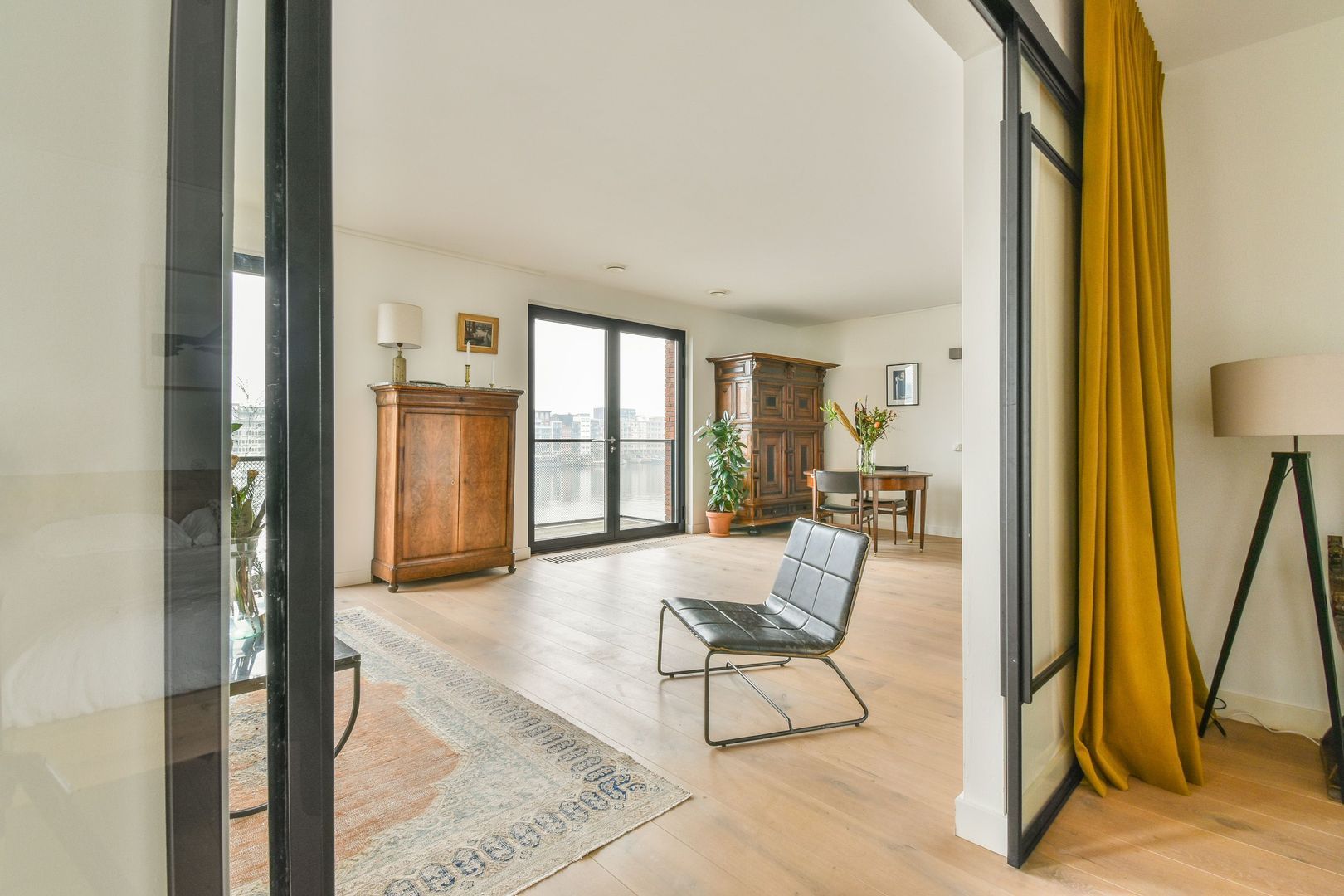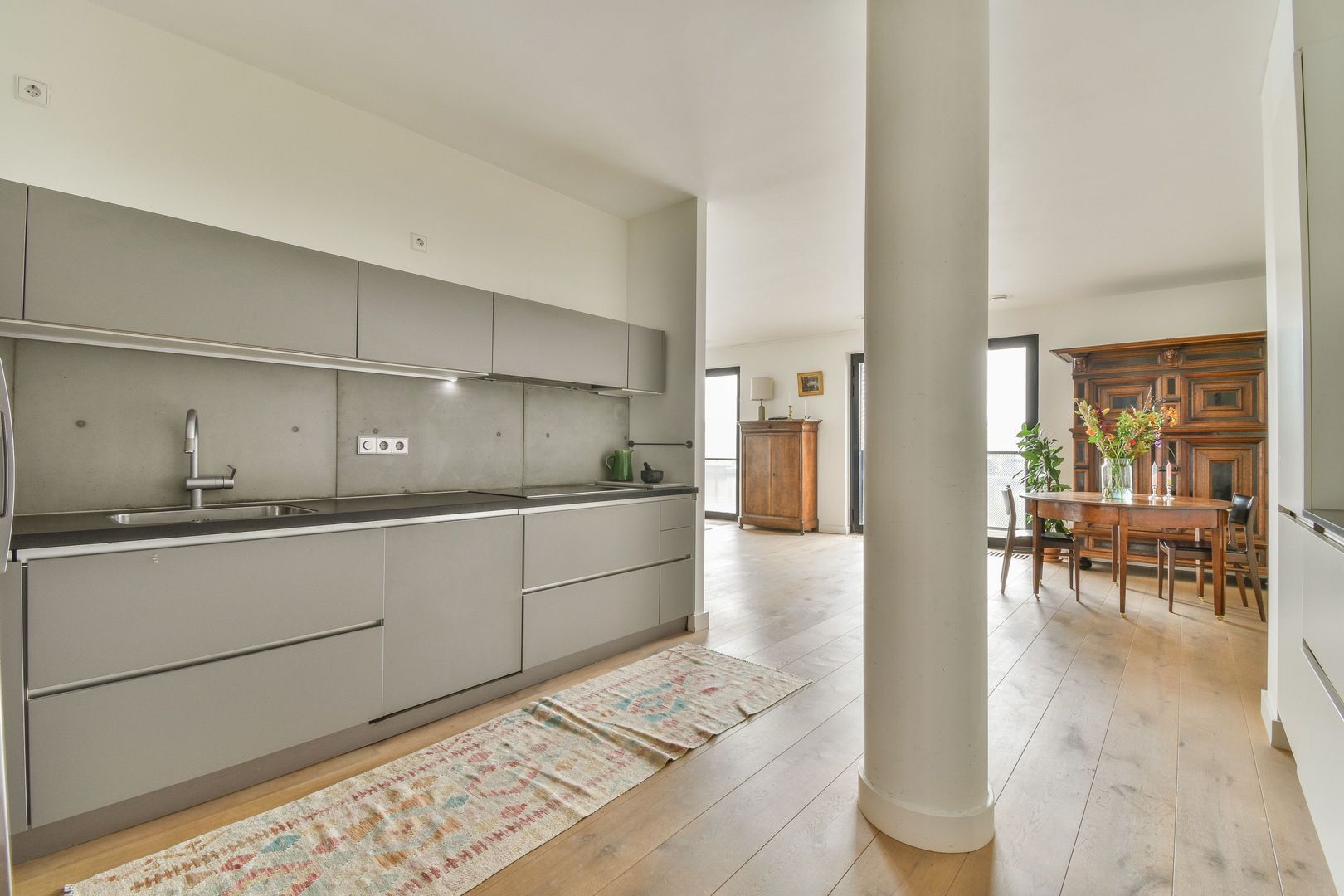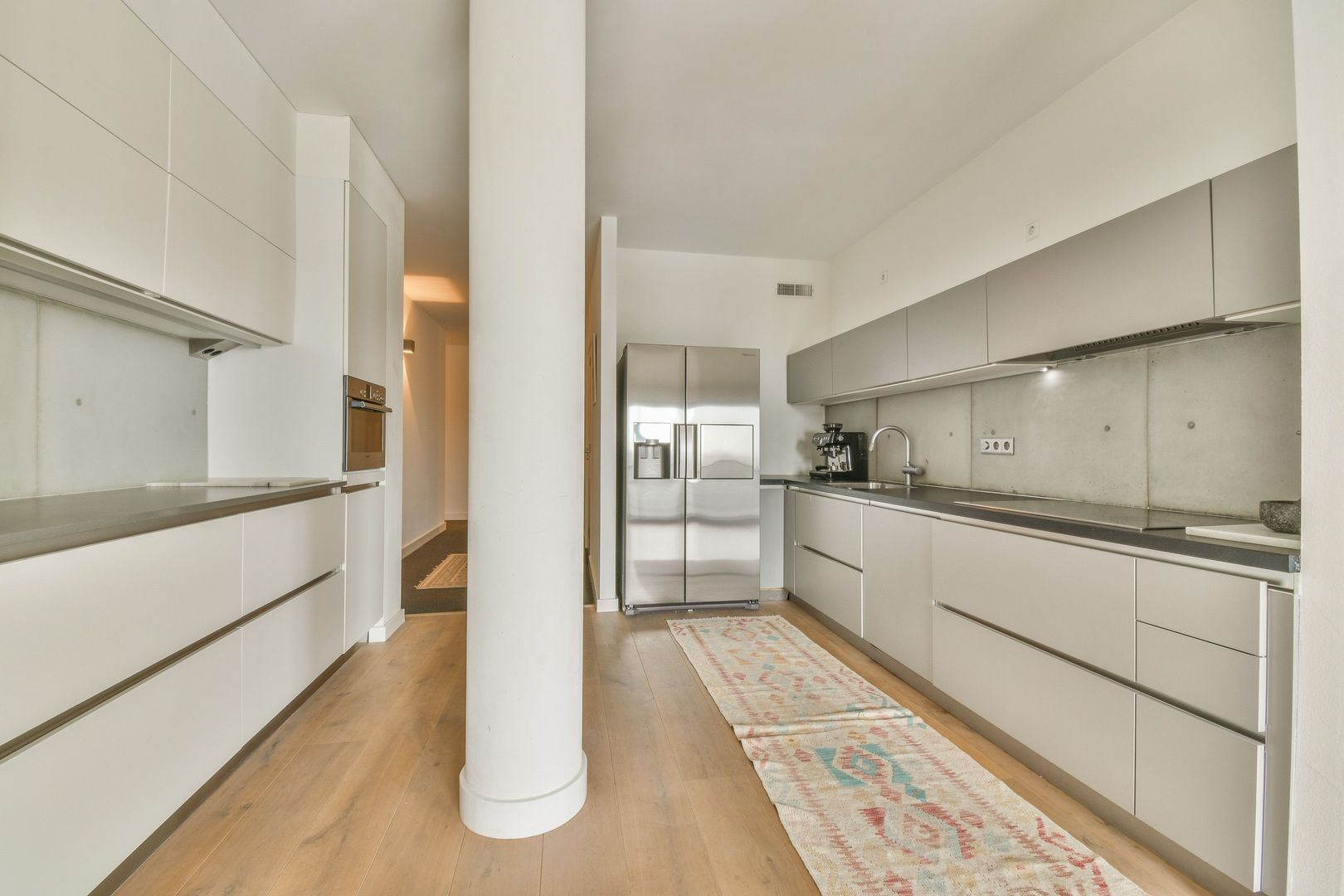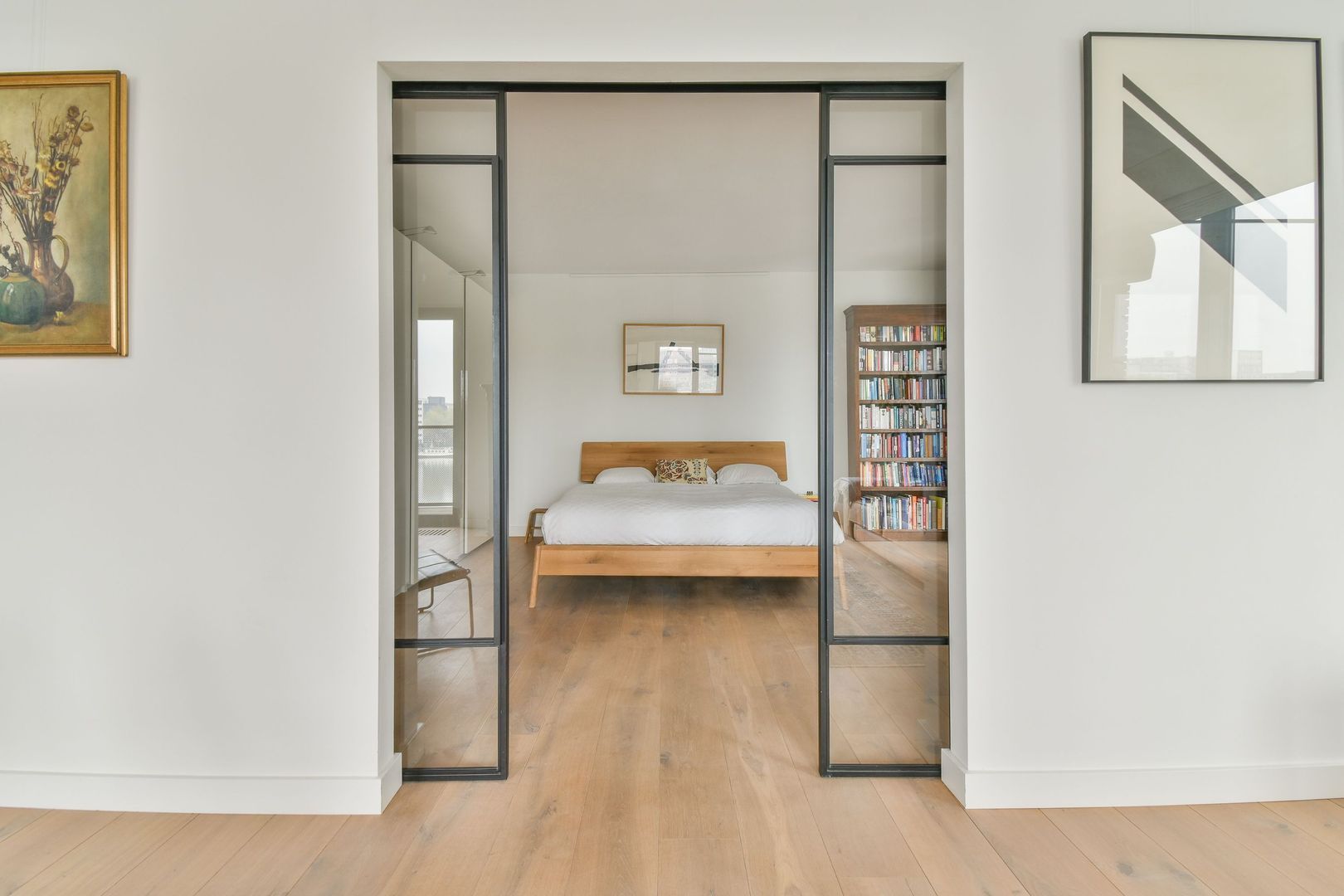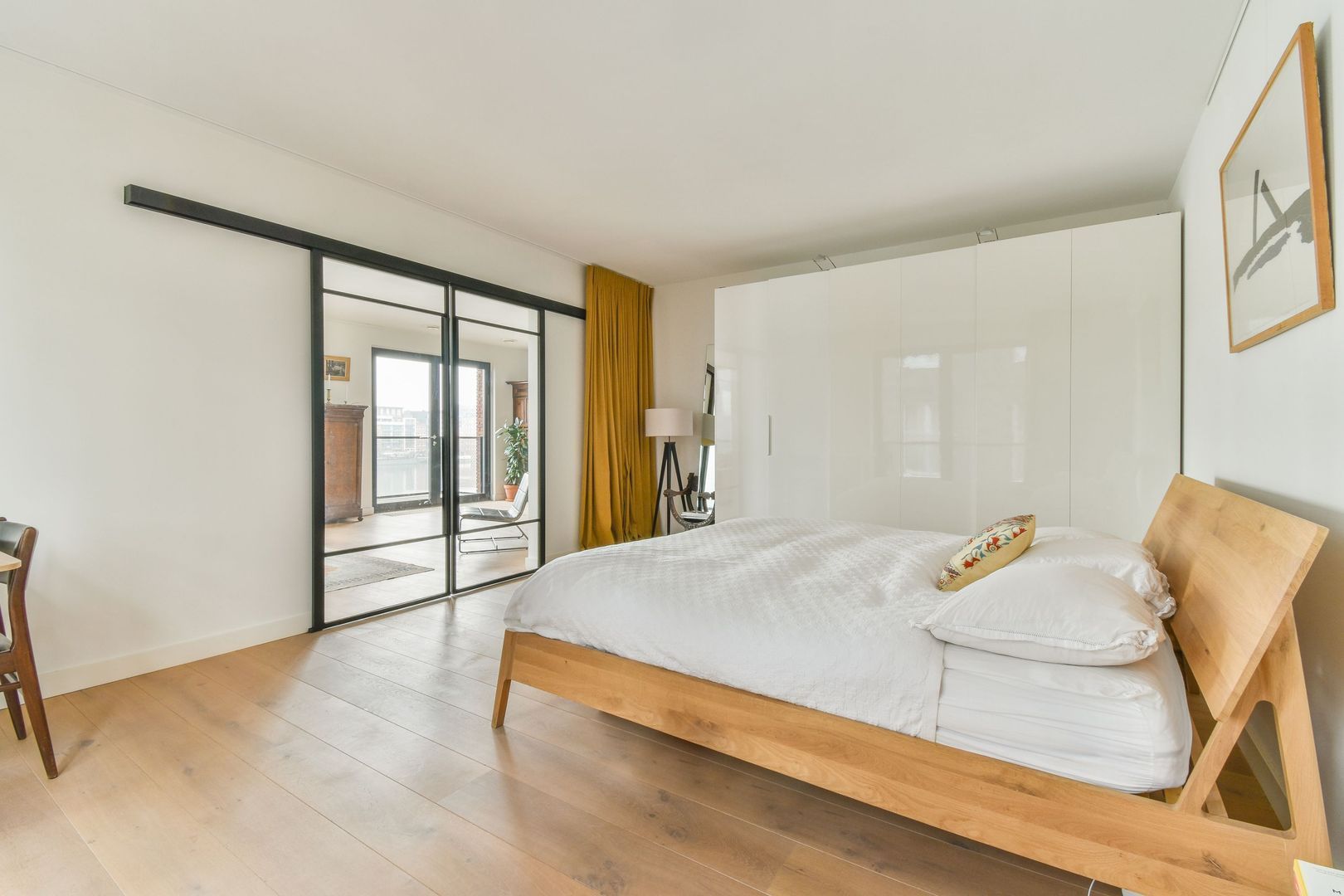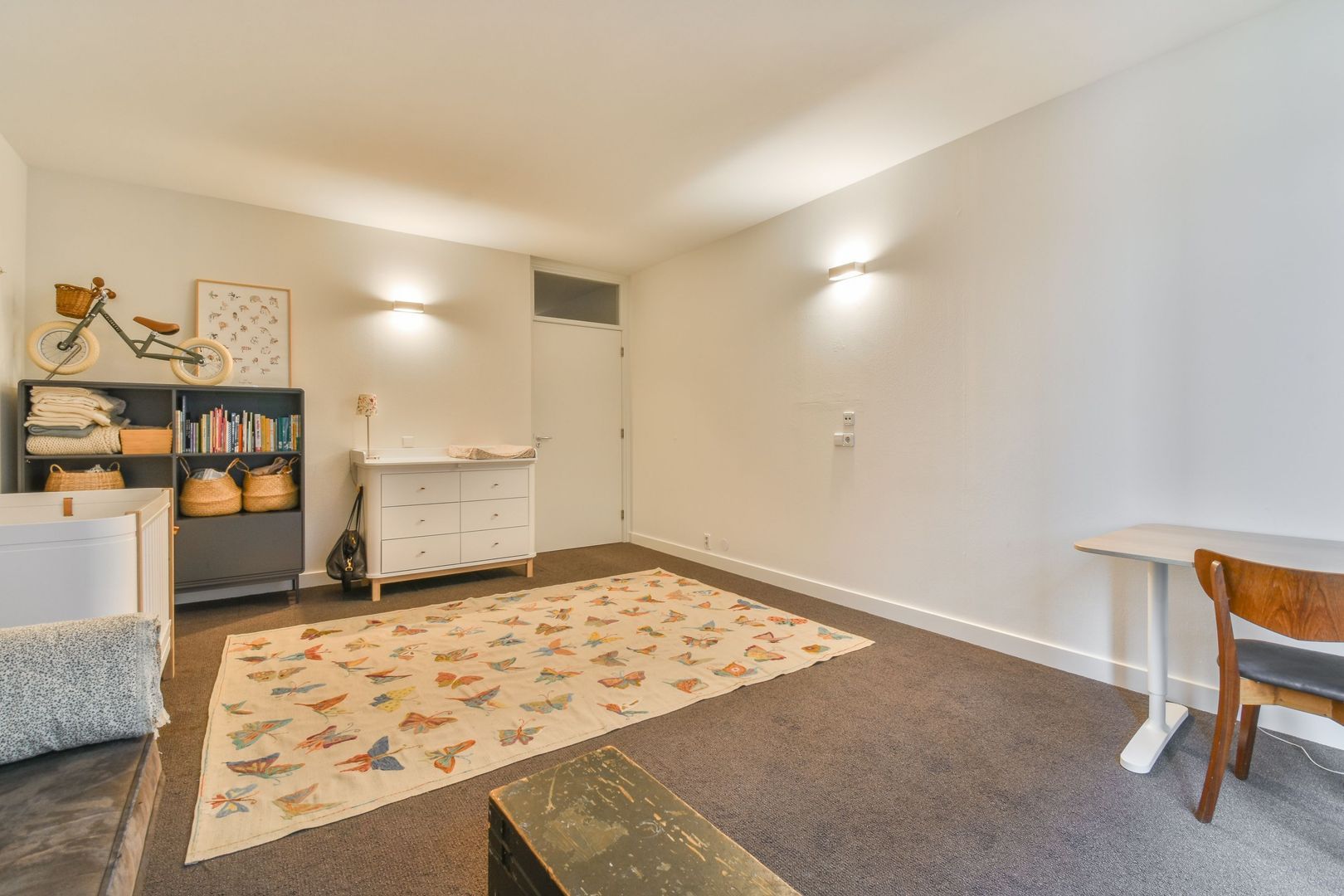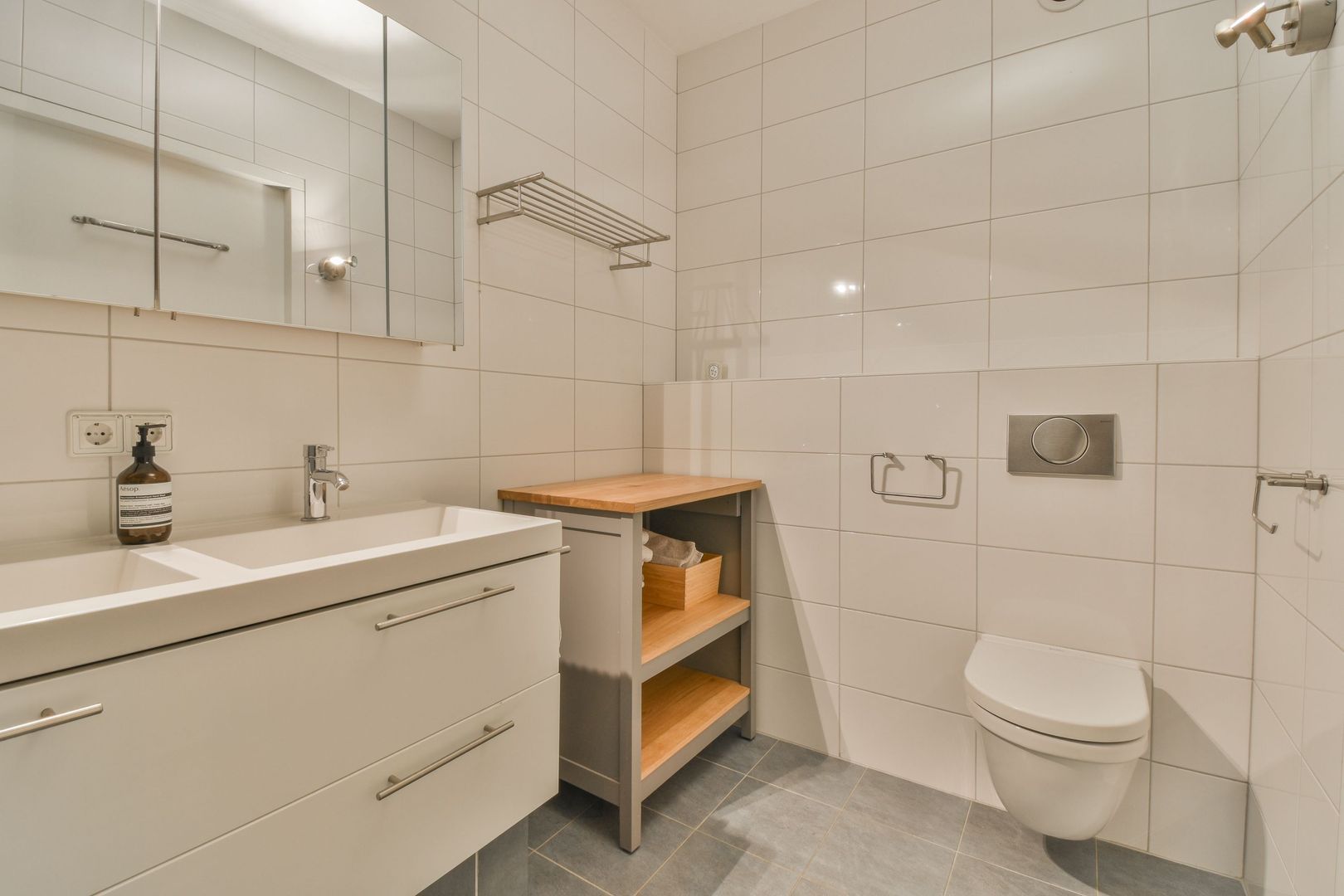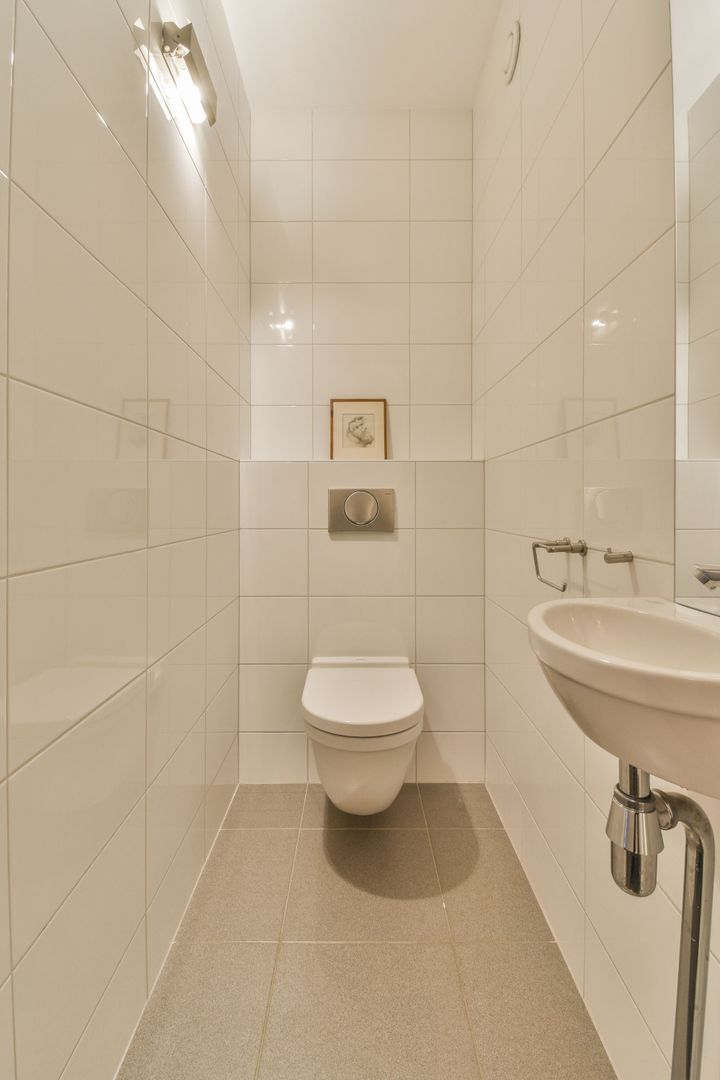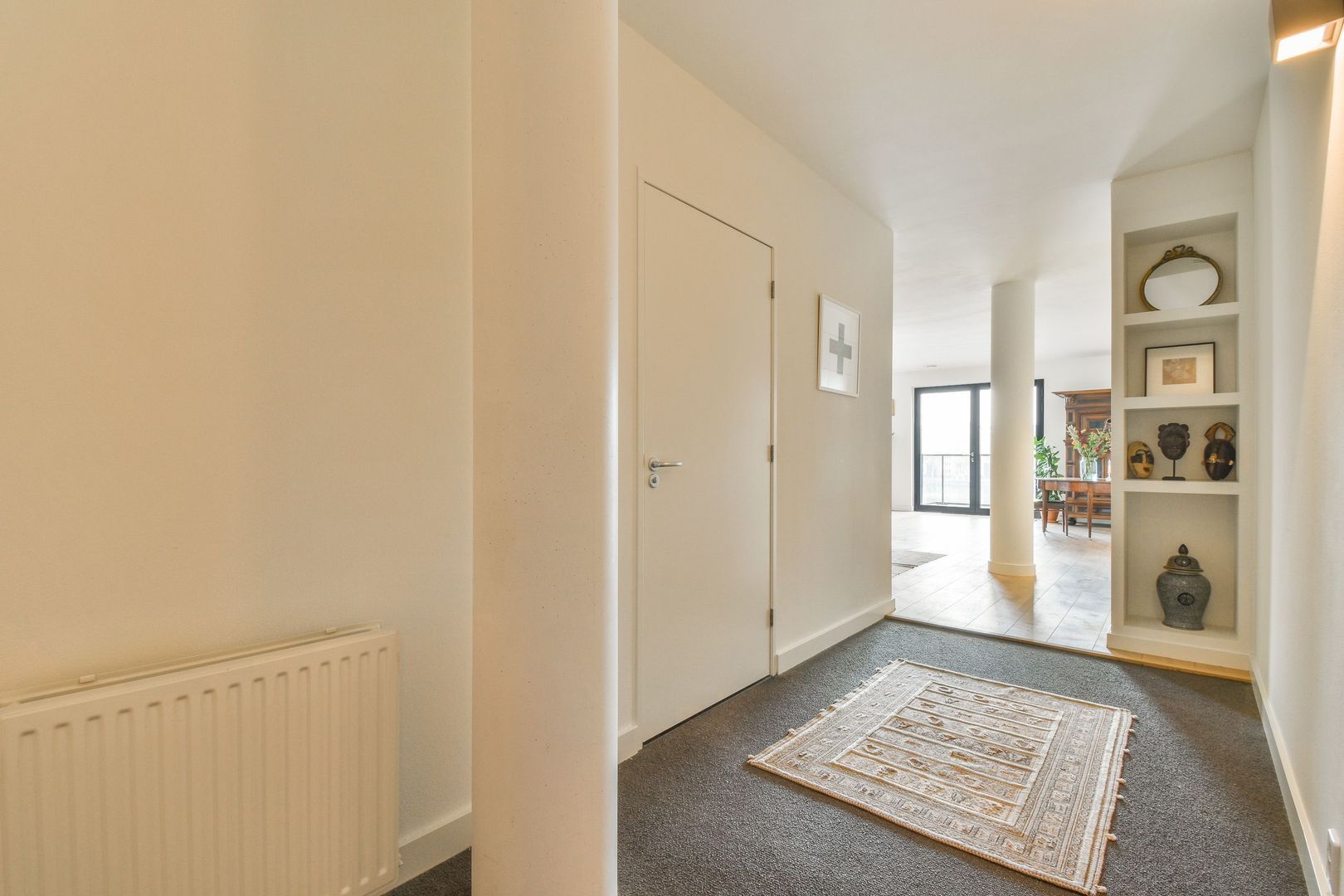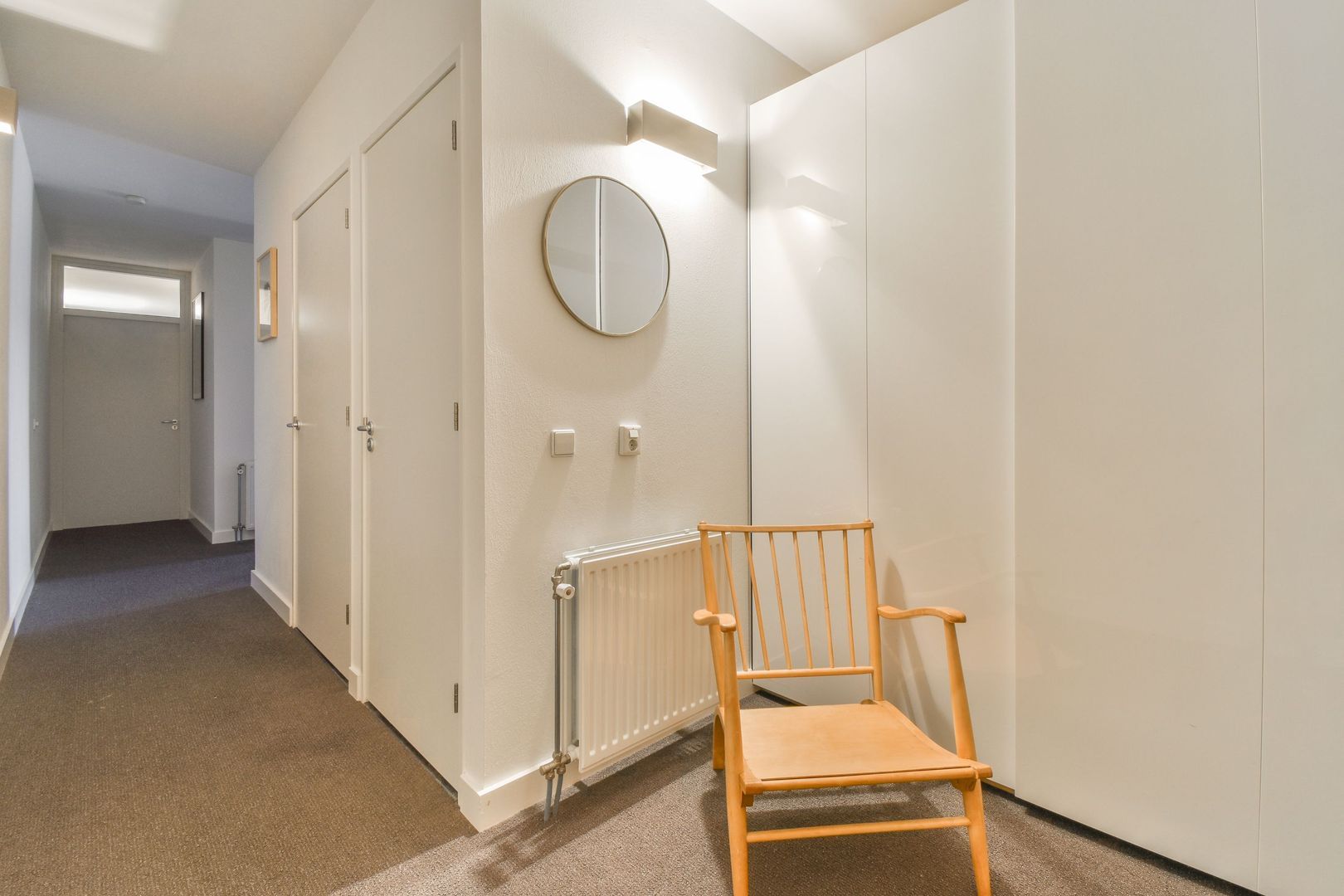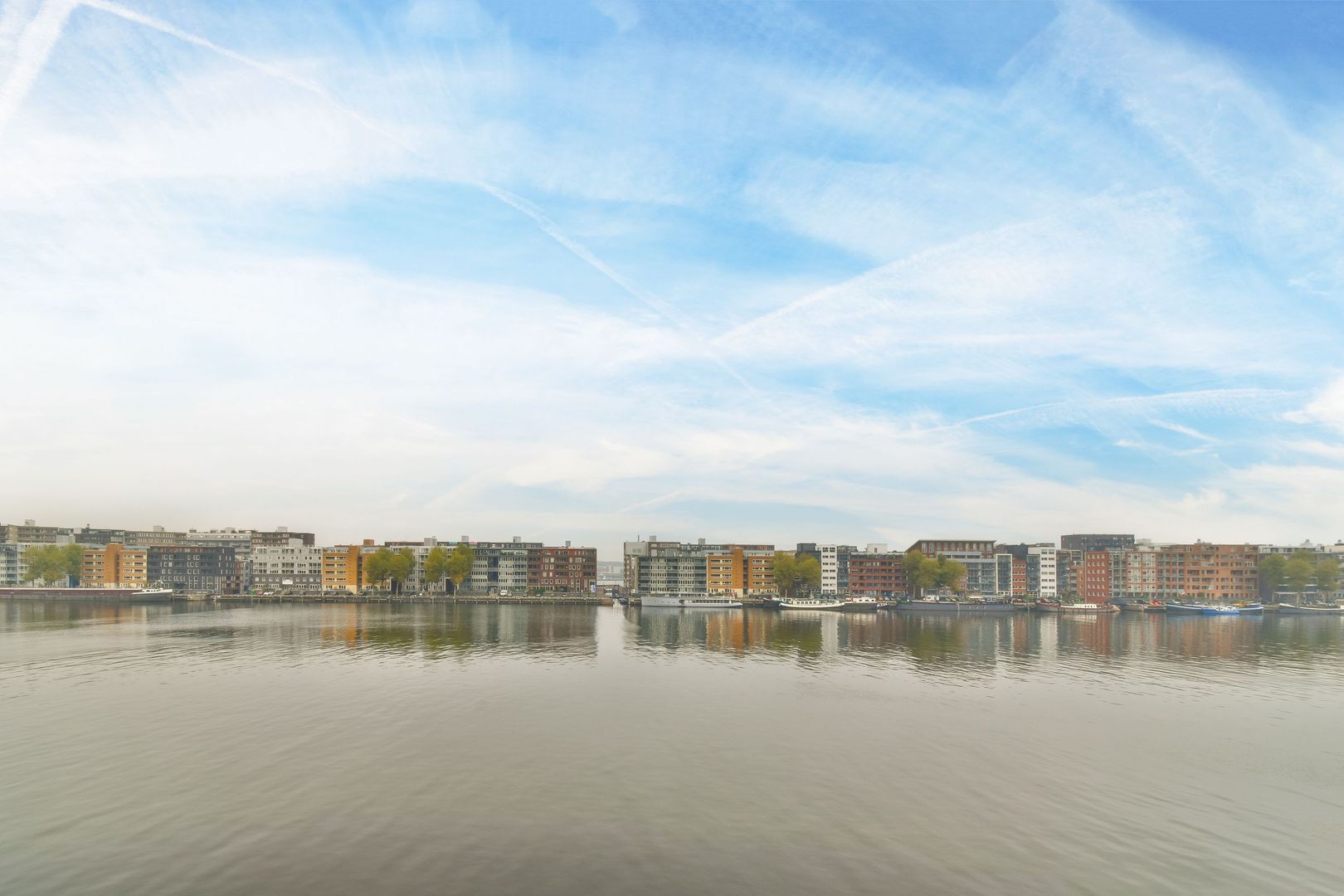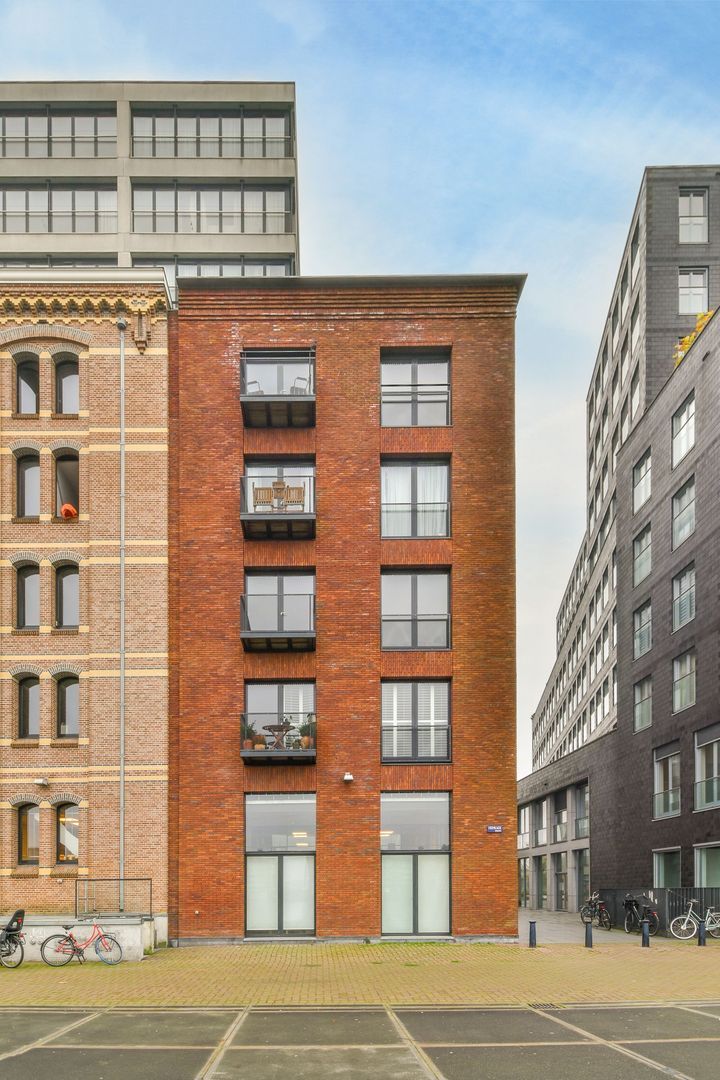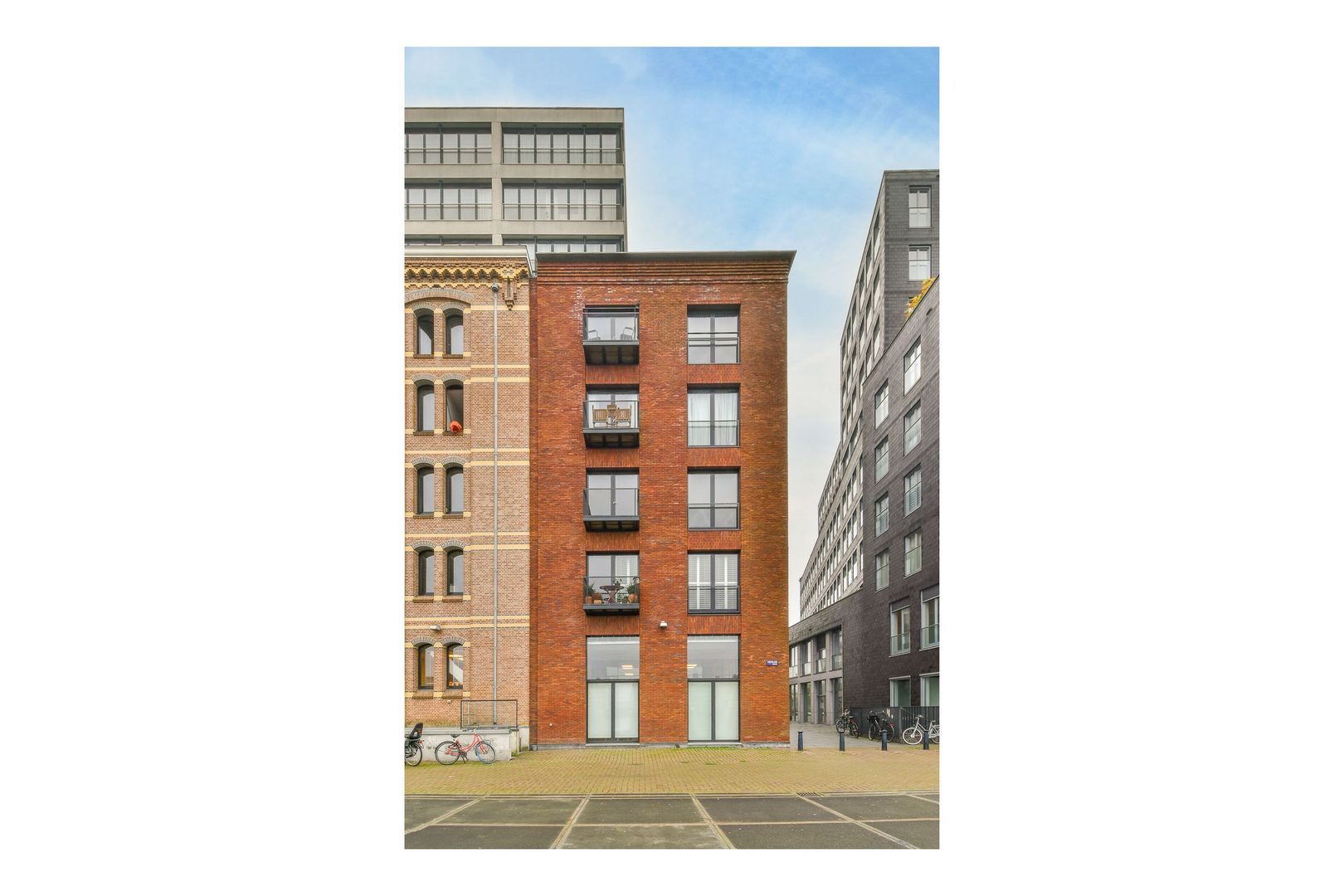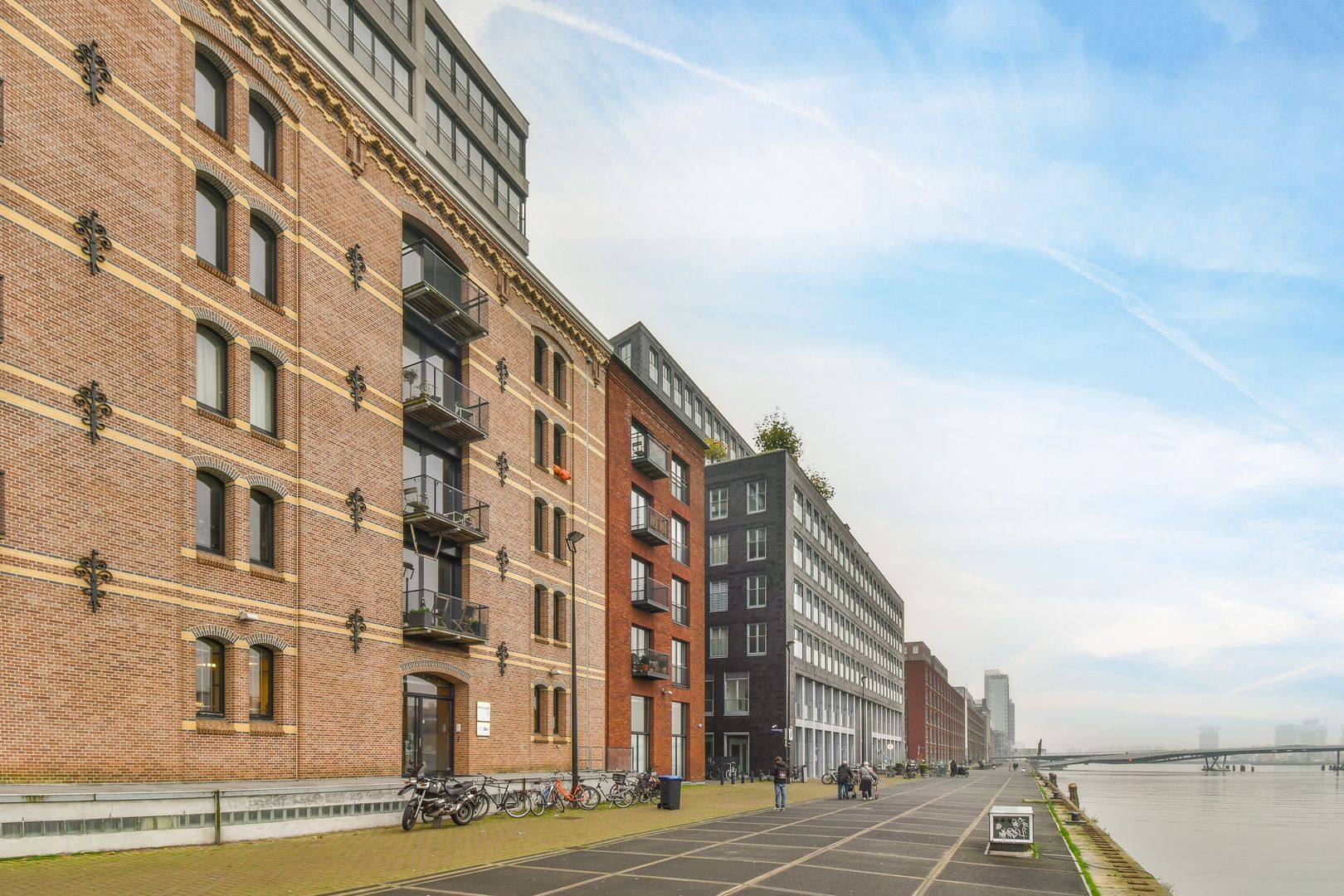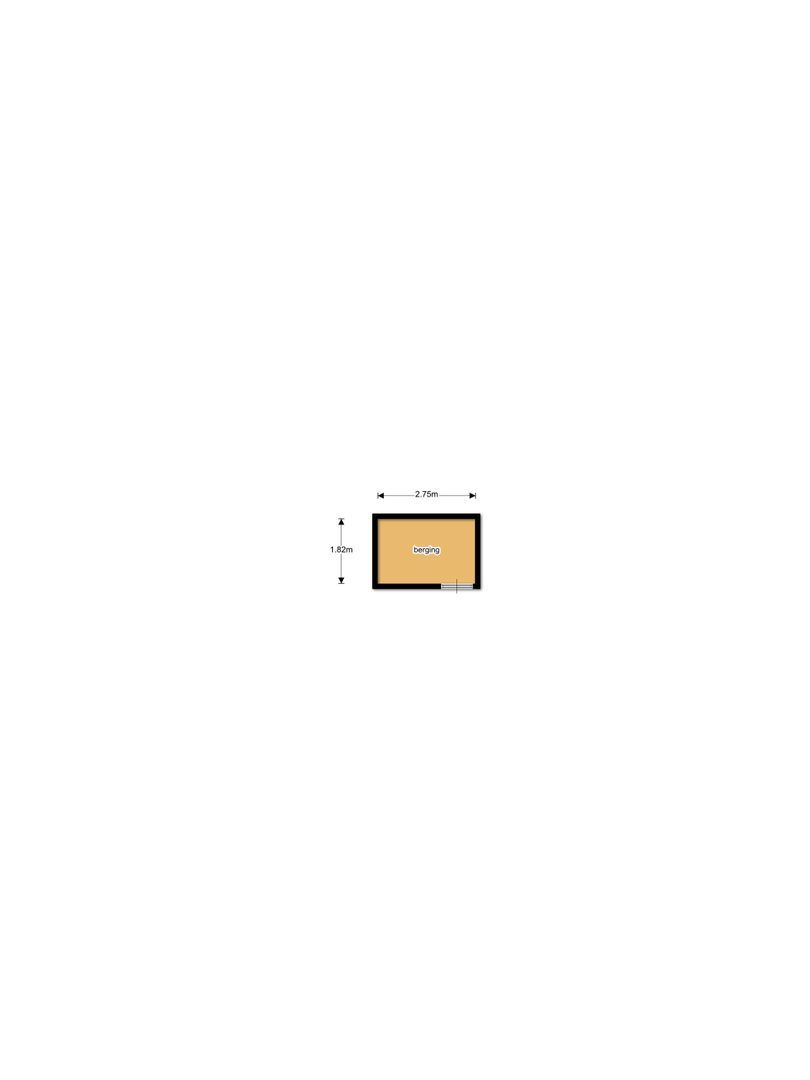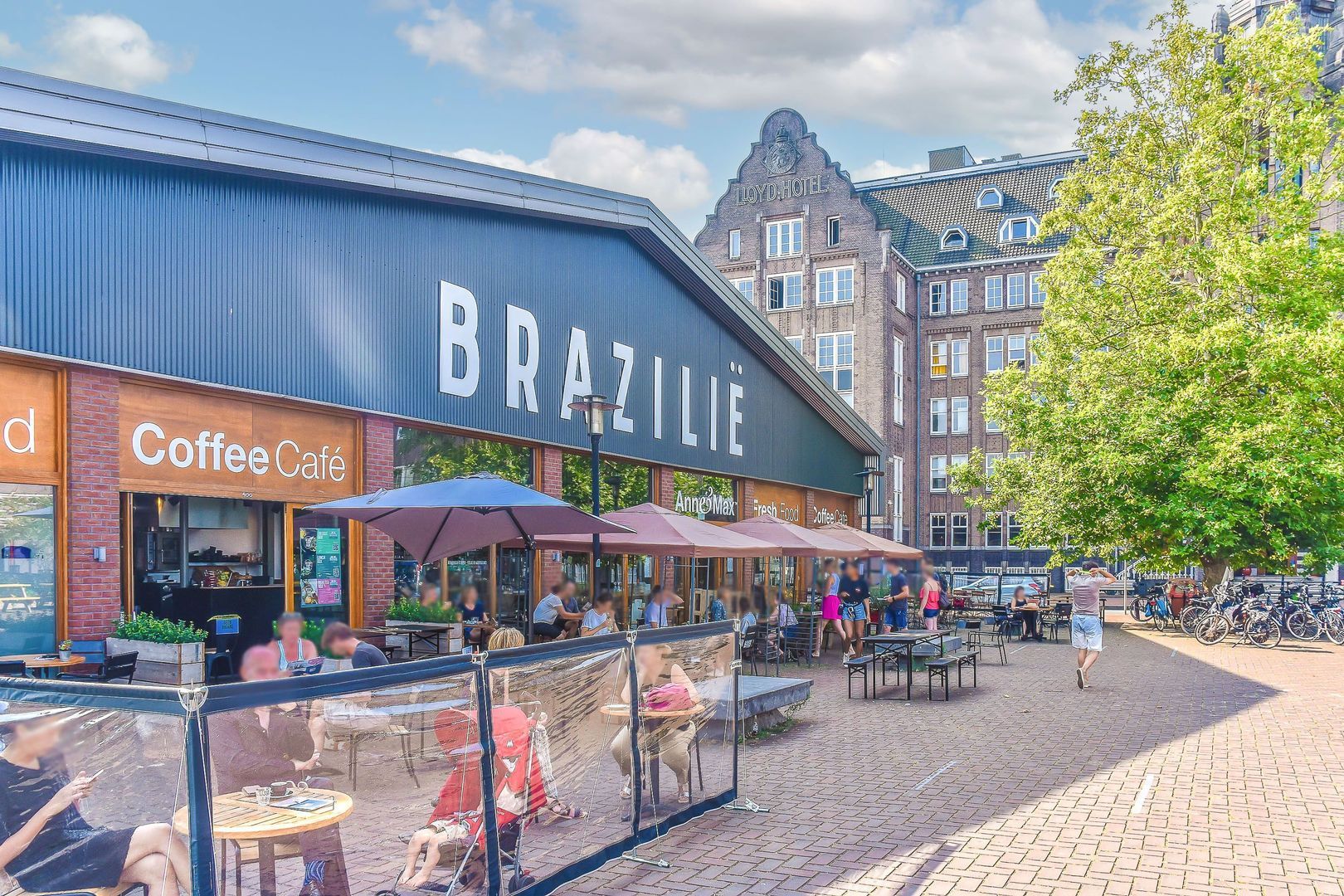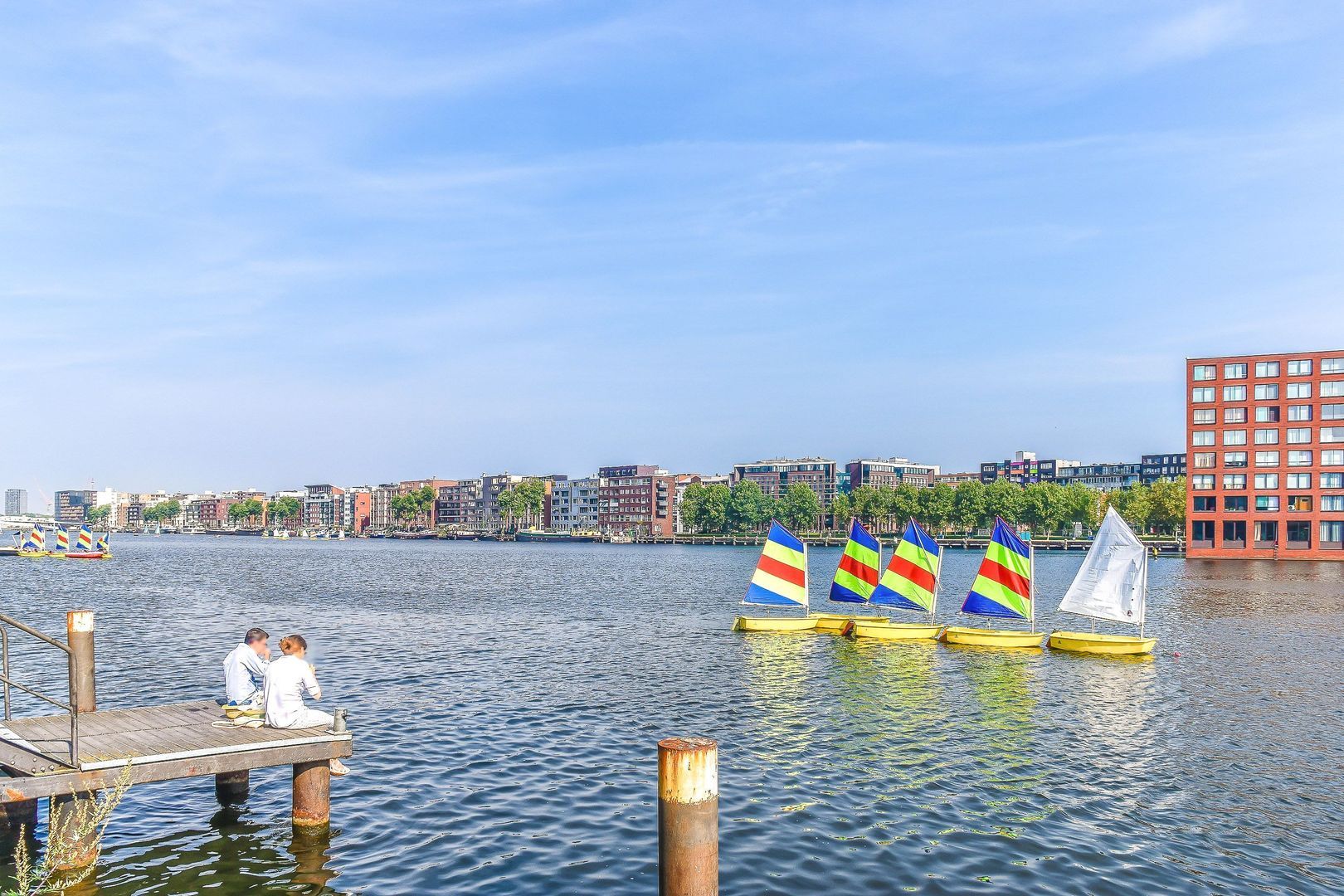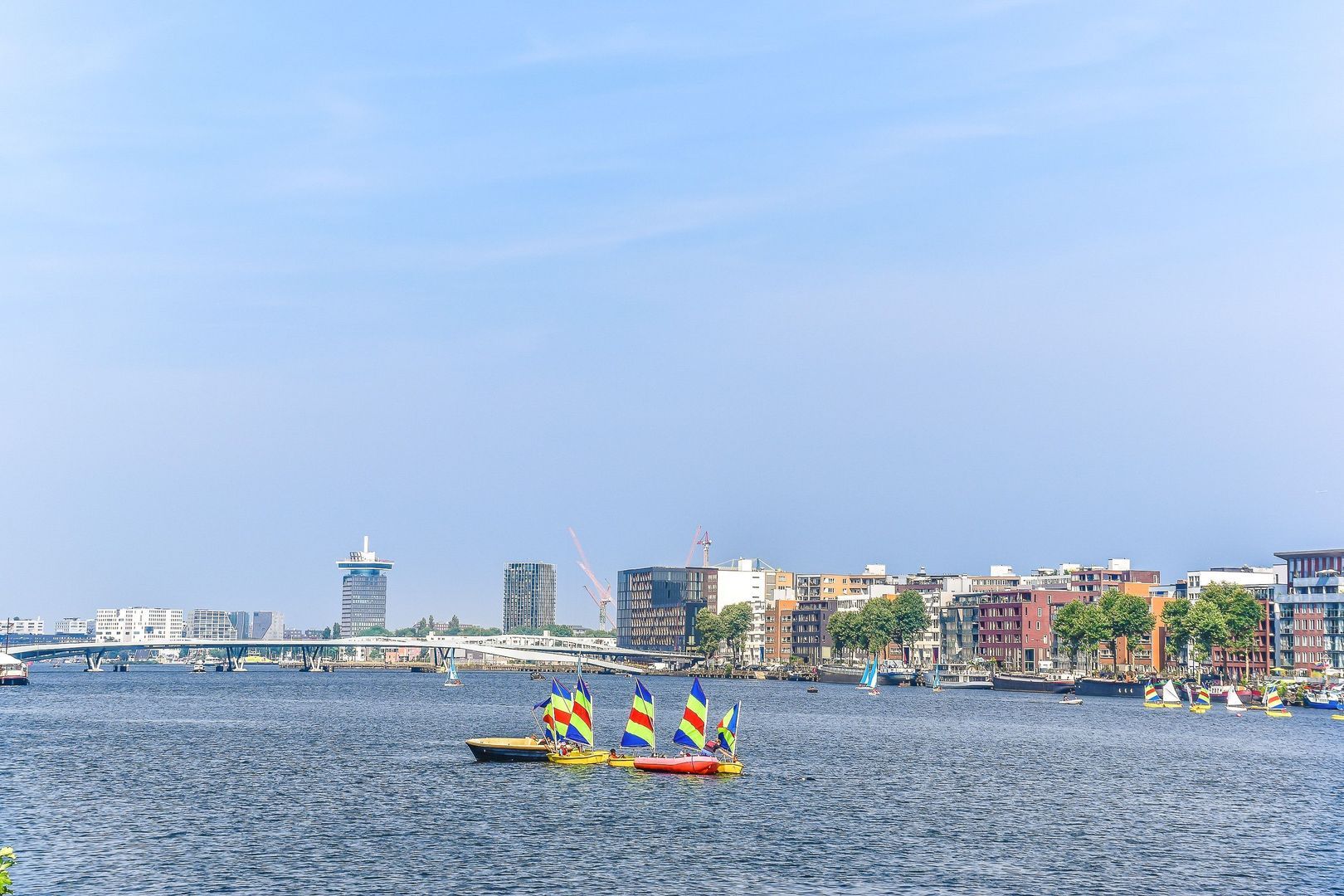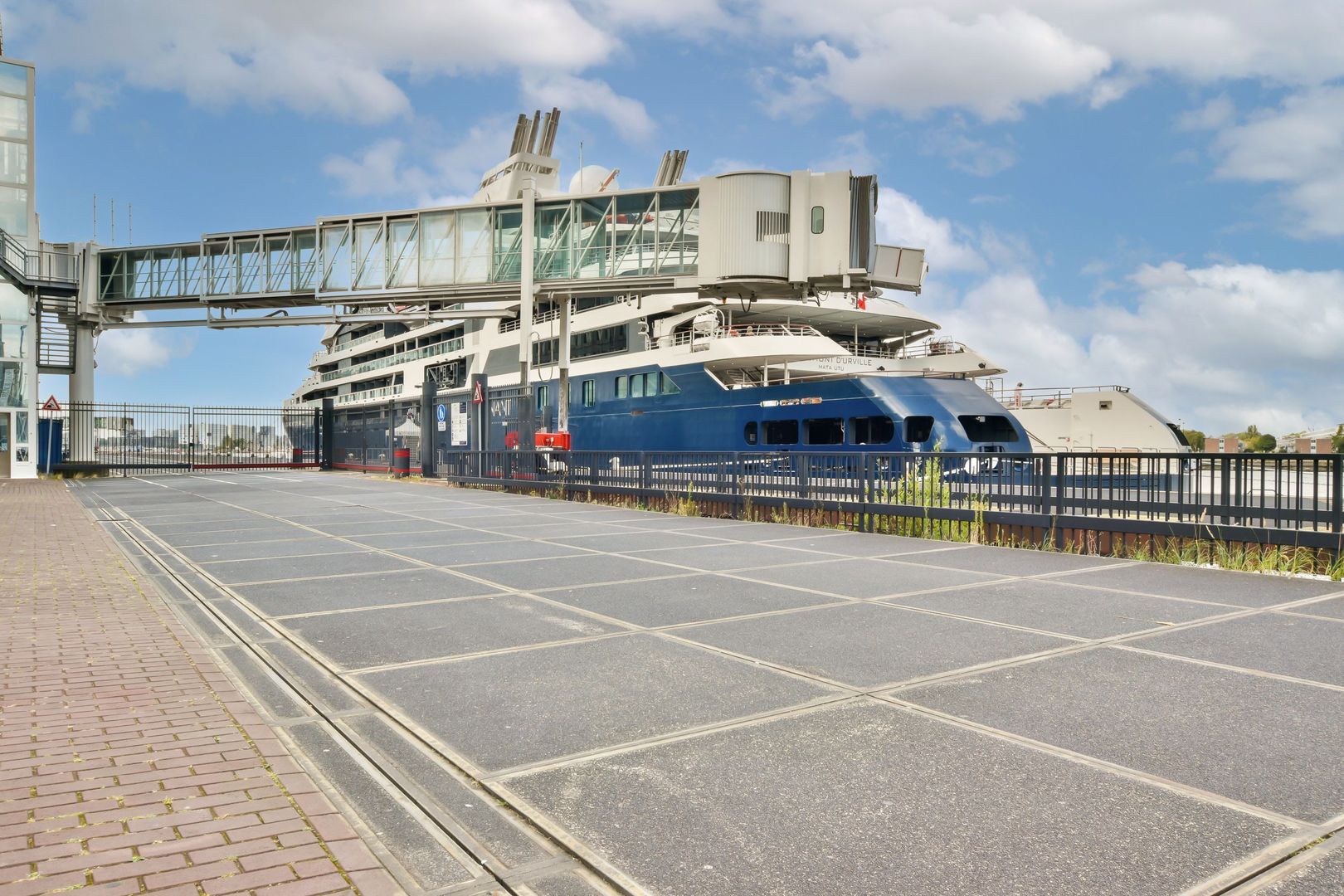 Sold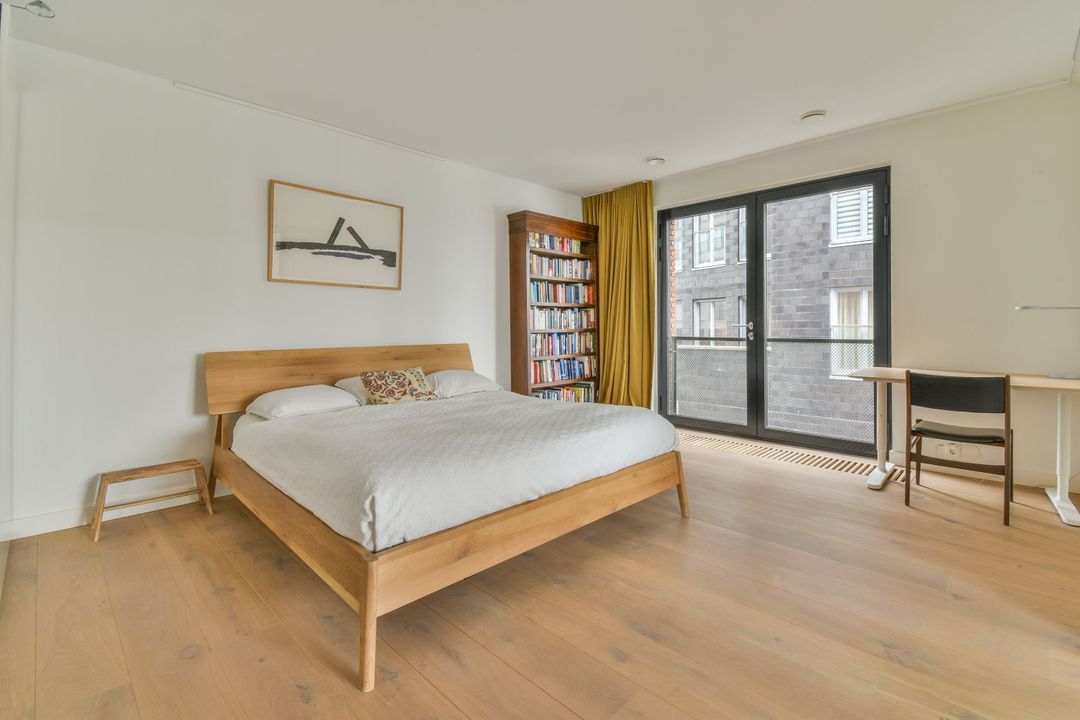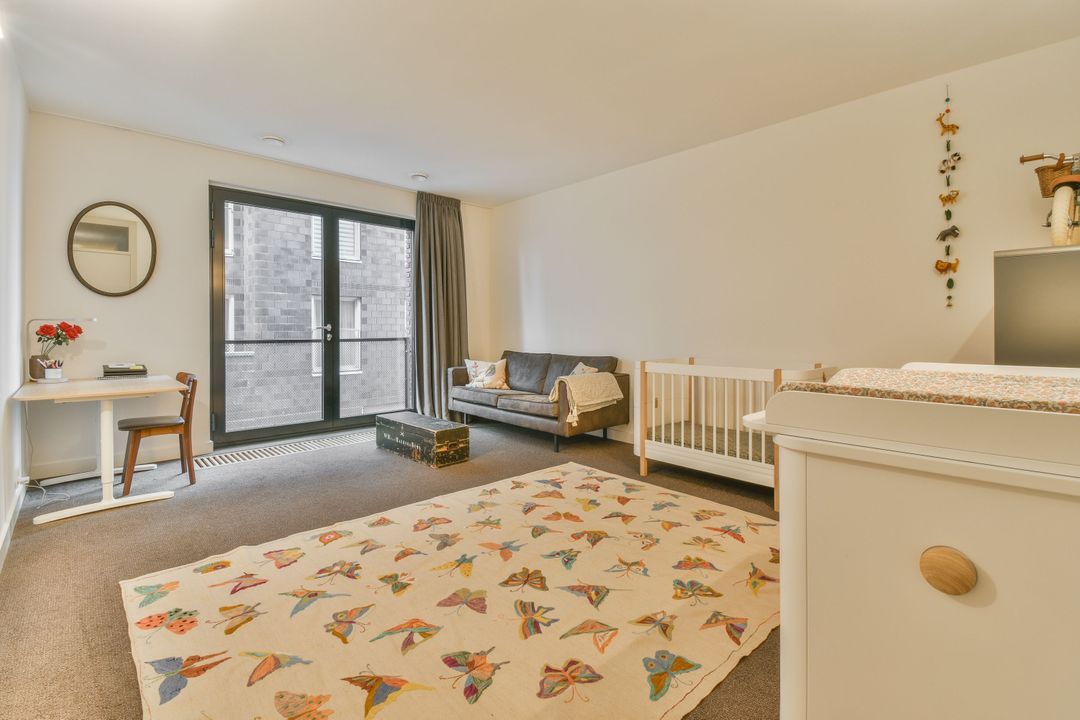 Purperhoedenveem 34 has successfully been sold by

Amsterdam At Home Makelaars
Don't want to miss out on another house? Create your personalised account and be the first one to receive updates regarding your new home, including the private sales.
Create your account
Unfortunately the description has not been translated by the realtor.
Instead, the original Dutch text is shown below.
Please press the Google Translate button for a translation.
Google Translate
English below ***

Prachtig design loft appartement van 136m2 in het volledig vernieuwbouwde pakhuis 'Australië' in het Oostelijk Havengebied met fenomenaal uitzicht over het IJ! De woning heeft een riante woonkamer met een balkon en Frans balkon aan de waterzijde, open keuken met inbouwapparatuur, moderne badkamer, 2 grote slaapkamers en een eigen parkeerplaats in de ondergelegen parkeergarage!

Indeling:
Via de gemeenschappelijke entree bereikt u middels de trap of de lift de woning op de tweede verdieping. U komt terecht in de hal die u verbindt met de verschillende vertrekken. De royale woonkamer is gelegen aan de voorzijde en vanaf hier heeft u een prachtig uitzicht over het IJ. Het balkon is gelegen op het noorden en u kunt hier heerlijk van de zon en het uitzicht genieten. En dit uitzicht verveelt nooit!

De moderne, open keuken grenst aan de woonkamer en deze keuken is werkelijk waar voorzien van alle gemakken! Er is diverse inbouwapparatuur aanwezig zoals een vaatwasser, oven, magnetron en een inductie kookplaat. Beide slaapkamers zijn groot van formaat, één slaapkamer is toegankelijk middels stalen deuren in de woonkamer en de andere via de hal. De moderne badkamer heeft een ruime inloopdouche, een wastafelmeubel met 2 wasbakken en een toilet. Tevens is er een separaat toilet in de hal en bergruimte. In de kelder vindt u nog een externe berging en de parkeerplaats.

De woning is netjes afgewerkt en is gedeeltelijk voorzien van een houten vloer. De stalen glazen deuren zijn geplaatst in 2020.

Omgeving en bereikbaarheid:
Dit prachtige loft appartement is gelegen in het 19 eeuwse pakhuis Australië aan het IJ. In 2005 won het project de Nederlandse Betonprijs voor het unieke ontwerp met oude en nieuwe gedeeltes. Met maar liefst 10 minuten fietsen bent u bij het Centraal Station en het winkelcentrum Brazilië met o.a. een Jumbo, Albert Heijn, Hema en Kruidvat ligt om de hoek. Verder zijn er allerlei hotspots zoals Hannekes Boom, Bimhuis, het Marineterrein, Pension Homeland, Scheepskameel, het Kattenburgerplein (met Sotto, Bakers & Roasters, een verse bakker en diverse cafes), de oude Hortus en Pakhuis de Zwijger binnen handbereik. En niet te vergeten het Muziekgebouw aan 't IJ, Nemo en het Scheepsvaartmuseum! En tenslotte zit u eerste rang bij het Sail spektakel. De tiende editie van Sail gaat van start in augustus 2025!

Ook is de woning perfect gelegen qua bereikbaarheid. Met de auto zit u zo op de A10 (S114 Zeeburg) en parkeren kan in de ondergelegen parkeergarage. En met de tramhalte voor de deur bent u binnen enkele minuten op Centraal Station.

Vereniging van Eigenaren:
De VvE bestaat uit 130 appartementsrechten en wordt professioneel beheerd. Er is een MJOP en reservefonds en de maandelijkse kosten bedragen €403,14 (inclusief voorschot verwarming en parkeergarage servicekosten)

Erfpacht:
De erfpacht is afgekocht t/m 30-09-2052.

Bijzonderheden:
- 136m2 BBMI gemeten;
- Loft hoekappartement met uitzicht over het IJ;
- Eigen parkeerplaats in privé parkeergarage;
- Pakhuis Australië;
- Lift;
- 2 slaapkamers;
- Open keuken met inbouwapparatuur;
- Lichte woonkamer;
- Moderne badkamer;
- Balkon;
- Energielabel A;
- Maandelijkse servicekosten €403,14;
- Erfpacht afgekocht t/m 30-09-2052;
- Niet zelfbewoningsclausule;
- Oplevering in overleg;
- De koopakte wordt opgemaakt door een notaris in Amsterdam;
- Er is pas een overeenkomst na het tekenen van de koopakte.

"Deze informatie is door ons met de nodige zorgvuldigheid samengesteld. Onzerzijds wordt echter geen enkele aansprakelijkheid aanvaard voor enige onvolledigheid, onjuistheid of anderszins, dan wel de gevolgen daarvan. Alle opgegeven maten en oppervlakten zijn indicatief. Van toepassing zijn de NVM voorwaarden."

***

Beautiful design loft apartment of 136m2 in the fully renovated pakhuis 'Australië' in the Oostelijk Havengebied with phenomenal views over the IJ! The property has a spacious living room with a balcony and French balcony on the waterfront, open kitchen with appliances, modern bathroom, 2 large bedrooms and private parking in the underground parking garage!

Layout:
Through the common entrance you will reach the apartment on the second floor by stairs or elevator. You enter the hall which connects you to the various rooms. The spacious living room is located at the front and from here you have a beautiful view over the IJ. The balcony is located on the north and here you can enjoy the sun and the view. And this view never gets boring!

The modern, open kitchen is adjacent to the living room and this kitchen is truly equipped with all amenities! There are several appliances available such as a dishwasher, oven, microwave and induction stove. Both bedrooms are large in size, one bedroom is accessed through steel doors in the living room and the other through the hallway. The modern bathroom has a large walk-in shower, a washbasin with 2 sinks and a toilet. There is also a separate toilet in the hall and storage space. In the basement you will find another external storage room and parking space.

The home is nicely finished and partly has wood flooring. The steel glass doors were installed in 2020.

Surroundings and accessibility:
This beautiful loft apartment is located in the 19 century warehouse Australia on the IJ. In 2005 the project won the Nederlandse Beton award for its unique design with old and new sections. With no less than 10 minutes cycling you are at Central Station and the shopping center Brazilië with a.o. a Jumbo, Albert Heijn, Hema and Kruidvat is around the corner. Furthermore, there are all kinds of hotspots such as Hannekes Boom, Bimhuis, het Marineterrein, Pension Homeland, Scheepskameel, the Kattenburgerplein (with Sotto, Bakers & Roasters, a fresh bakery and several cafes), De Oude Hortus and Pakhuis de Zwijger within easy reach. Not to mention the Muziekgebouw aan 't IJ, Nemo and the Scheepsvaartmuseum! And finally, you have a front row seat to the Sail spectacle. The tenth edition of Sail will start in August 2025!

The house is also perfectly located in terms of accessibility. By car you are right on the A10 (S114 Zeeburg) and parking is available in the underground parking garage. And with the streetcar stop in front of the door you are within minutes at Central Station.

Owners' Association:
The VvE consists of 130 apartment rights and is professionally managed. There is an MJOP and reserve fund and the monthly costs are €403,14 (including advance heating and parking garage service costs)

Leasehold:
The ground lease has been bought off until 30-09-2052.

Details:
- 136m2 BBMI measured;
- Loft corner apartment overlooking the IJ;
- Private parking in private parking garage;
- Pakhuis Australië;
- Elevator;
- 2 bedrooms;
- Open kitchen with built-in appliances;
- Bright living room;
- Modern bathroom;
- Balcony;
- Energylabel A;
- Monthly service charges €403,14;
- Ground lease bought off until 30-09-2052;
- Not self occupying;
- Delivery in consultation;
- The deed of sale is drawn up by a notary in Amsterdam;
- There is only an agreement after signing the deed of sale.

"This information has been carefully compiled by us. However, no liability is accepted for any incompleteness, inaccuracy or otherwise, or the consequences thereof. All dimensions and surface areas are indicative. Applicable are the NVM conditions."
Your Qualis-broker
Wouter Thöne
Amsterdam At Home Makelaars
Contact with the agent
Living extra­ordinarily
Spacious homes with character, located where you feel at home. Discover our exclusive listings.
View all our listings
Purperhoedenveem 34 has successfully been sold by

Amsterdam At Home Makelaars
Don't want to miss out on another house? Create your personalised account and be the first one to receive updates regarding your new home, including the private sales.
Create your account