Amsterdam
Egelantiersgracht 21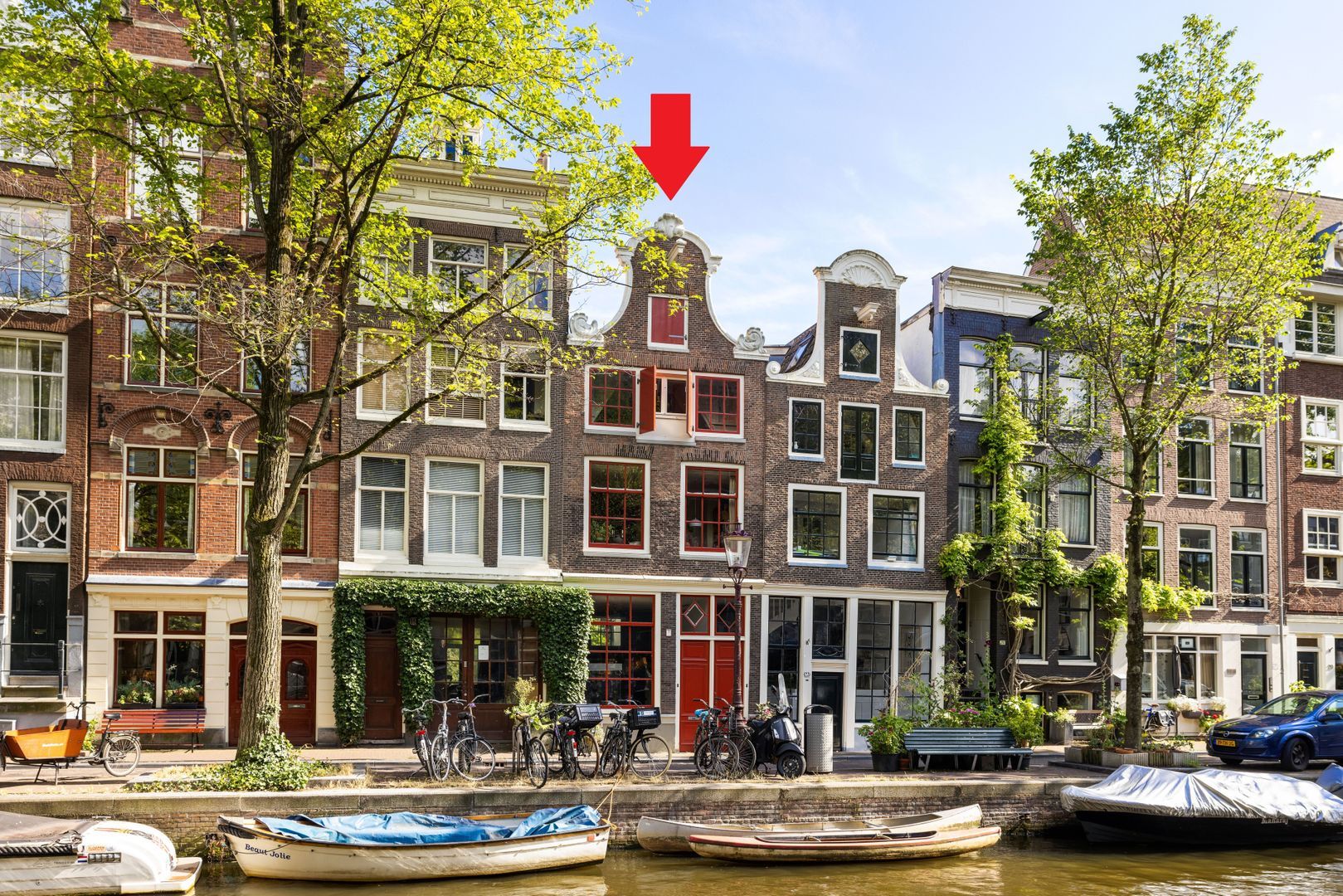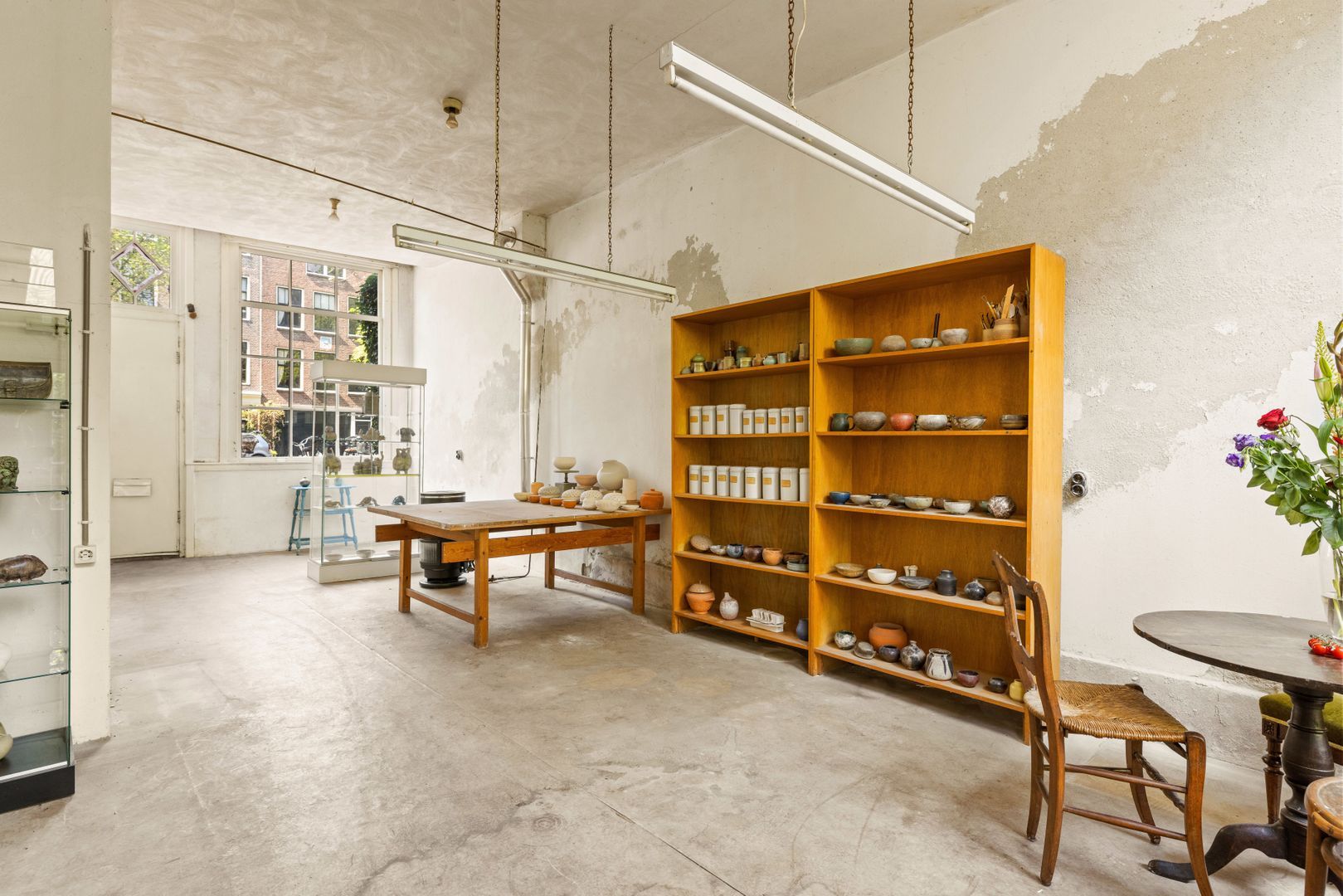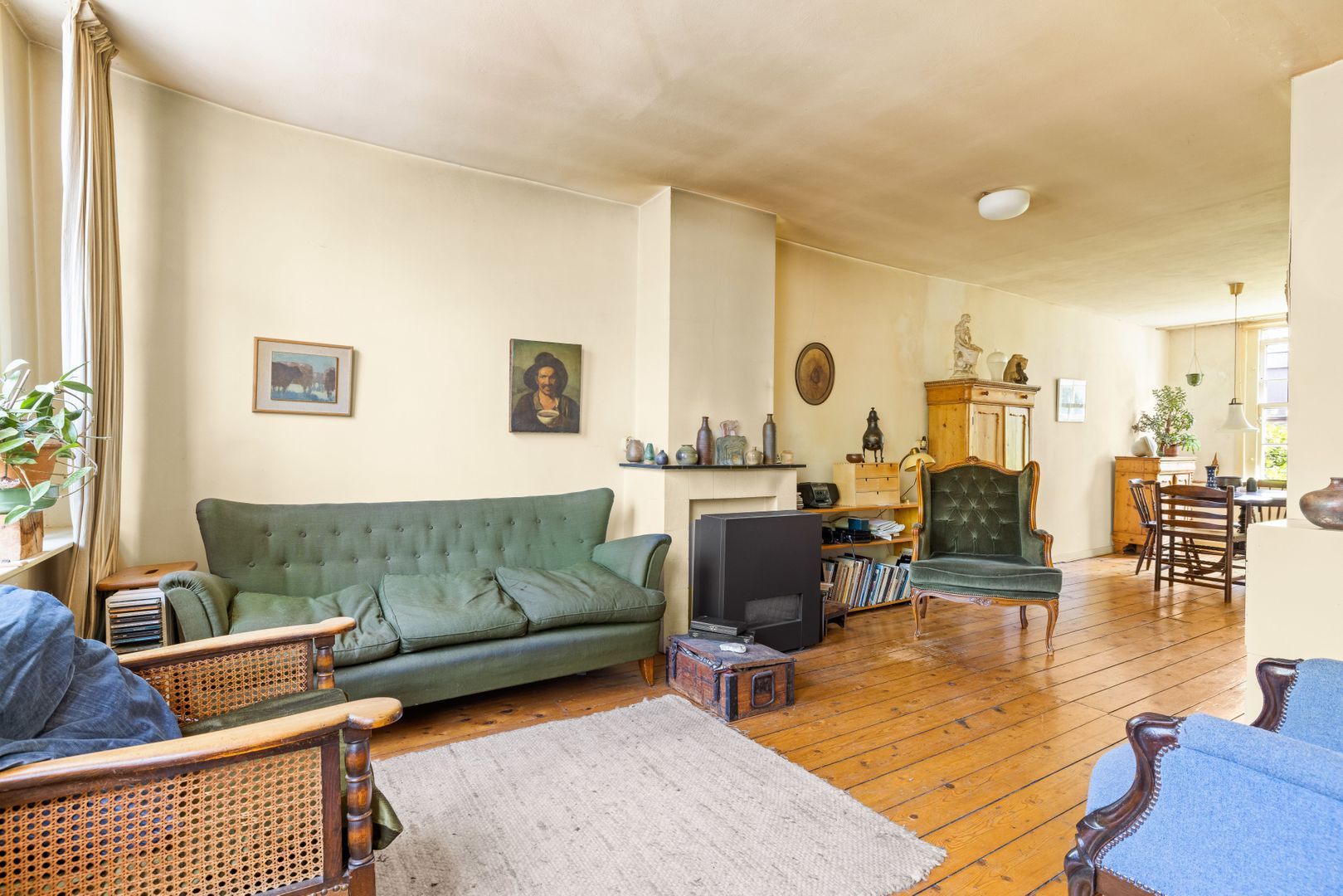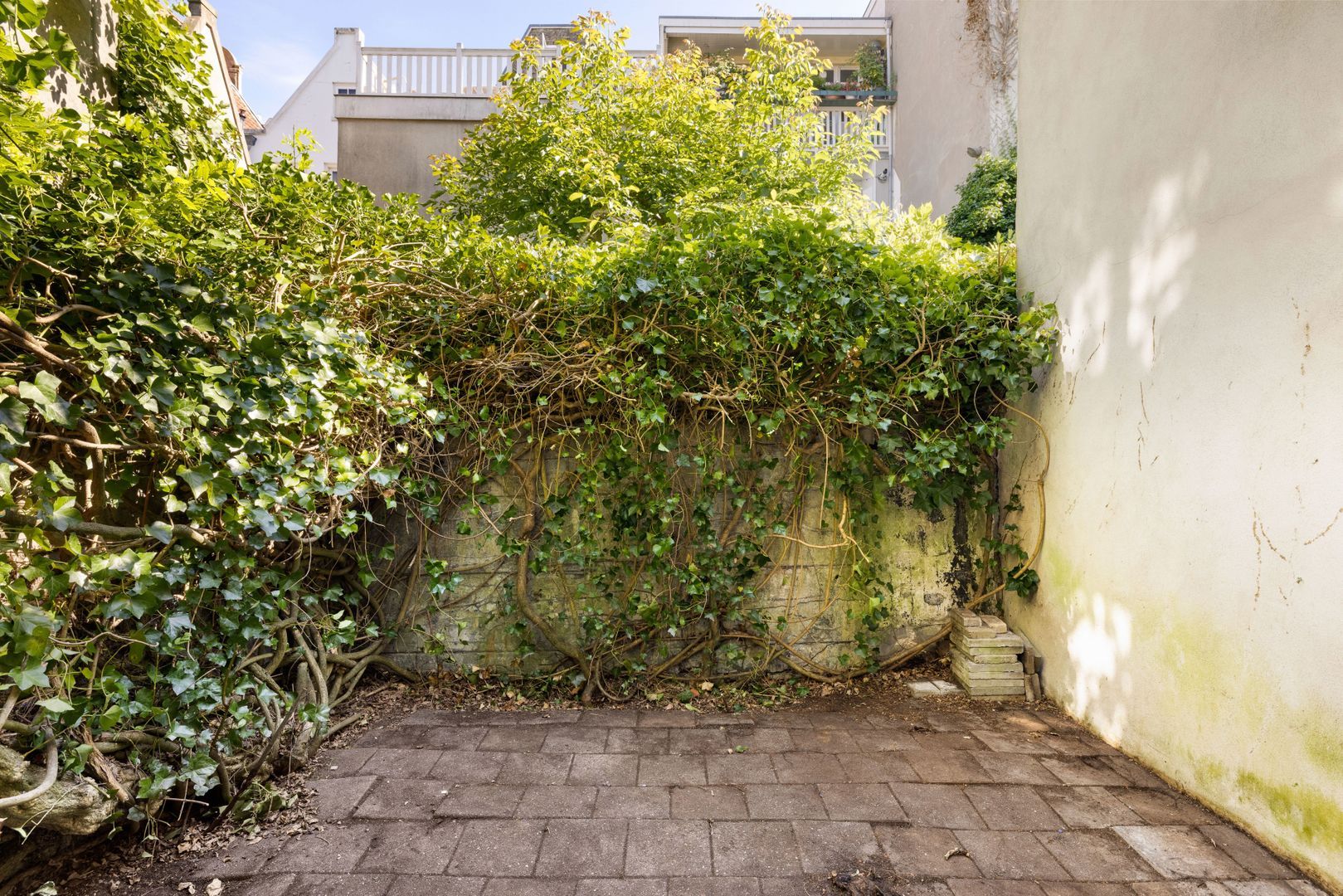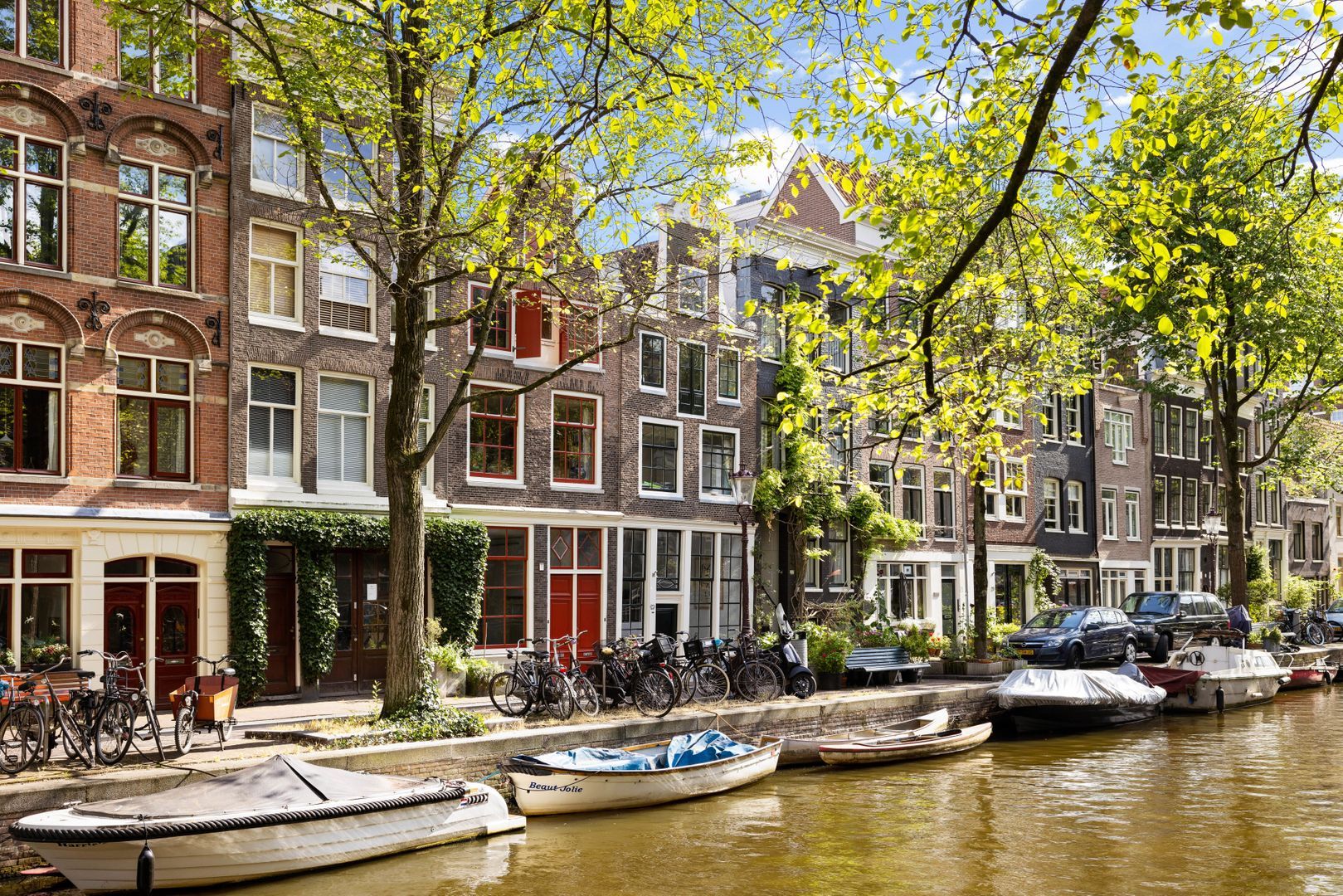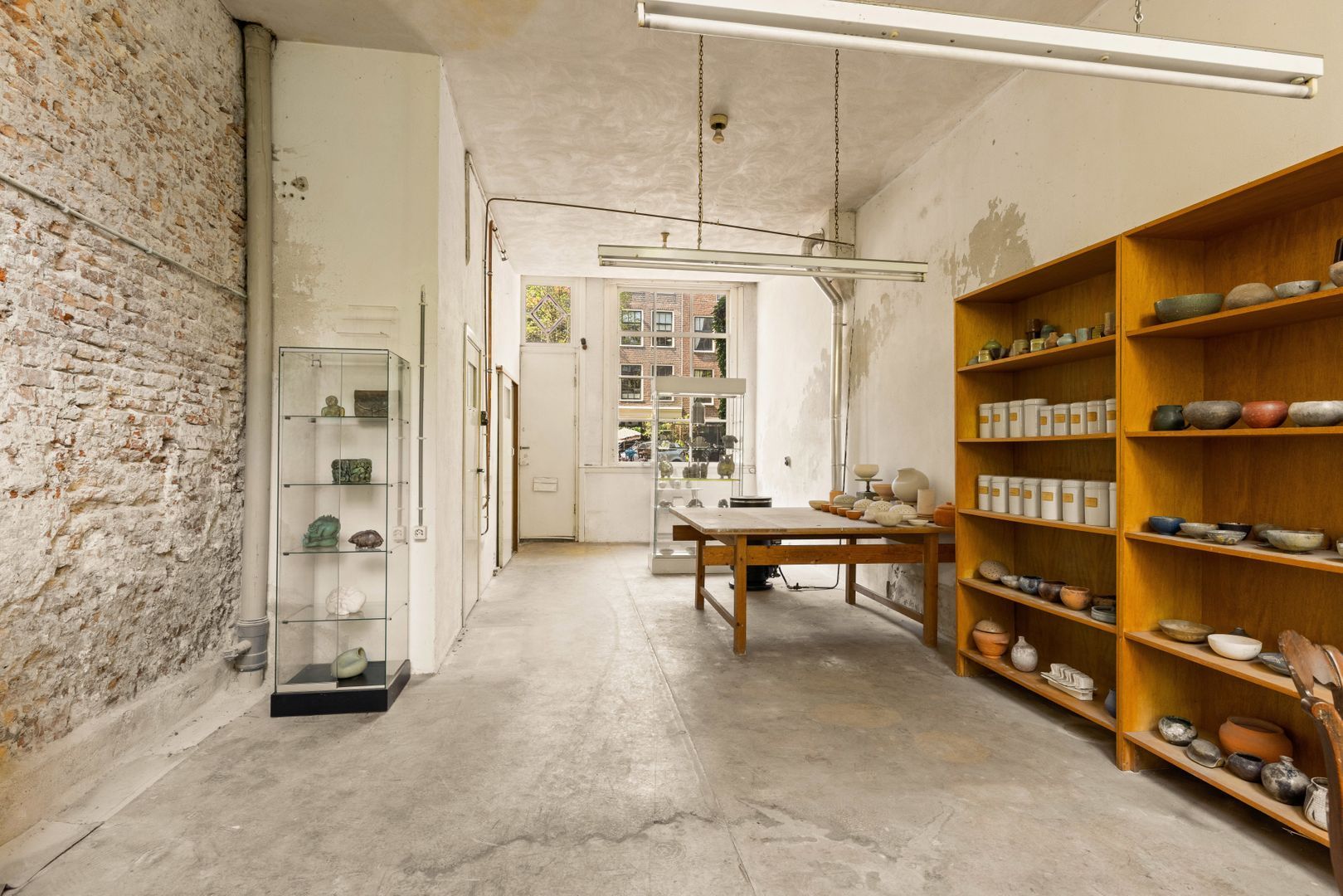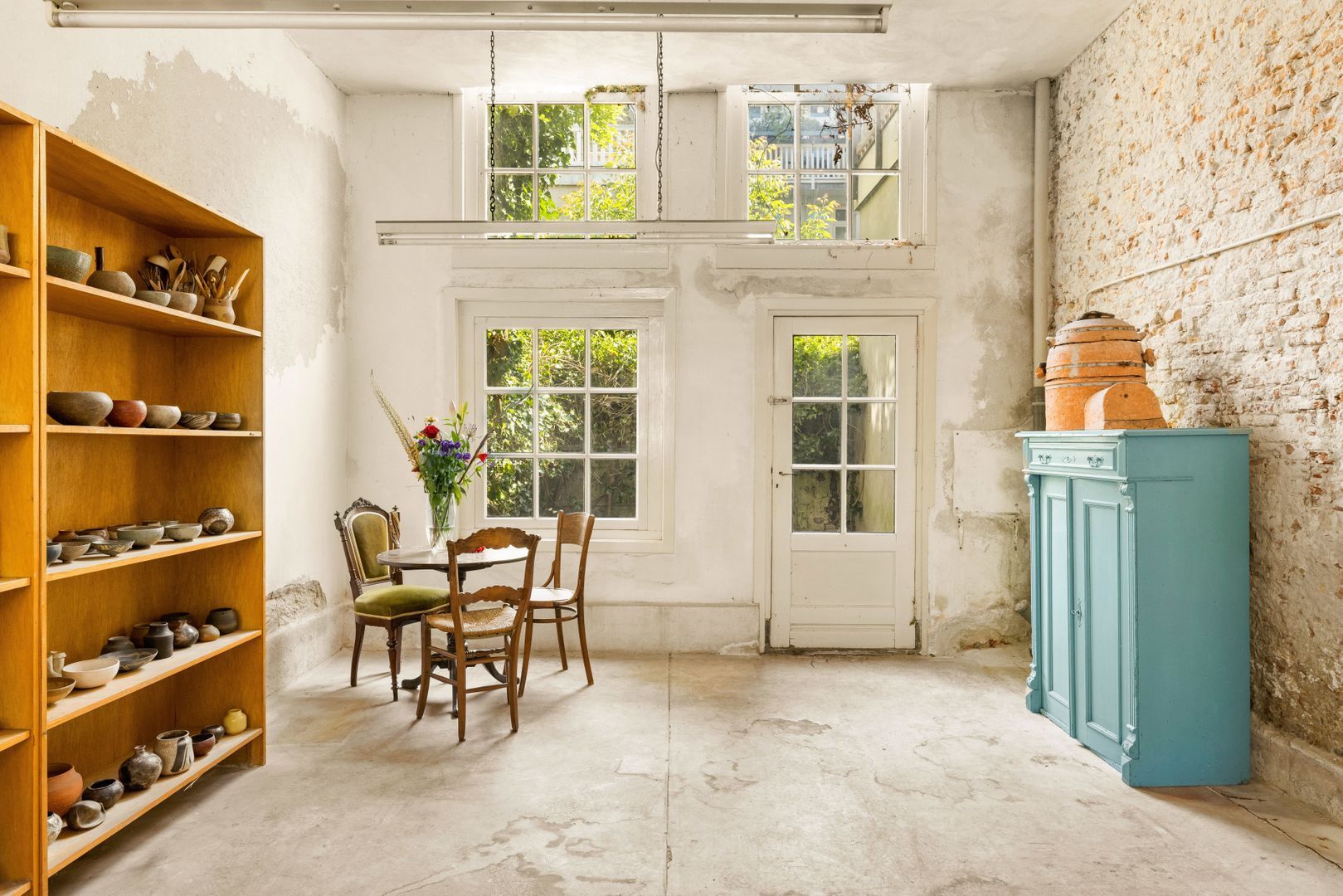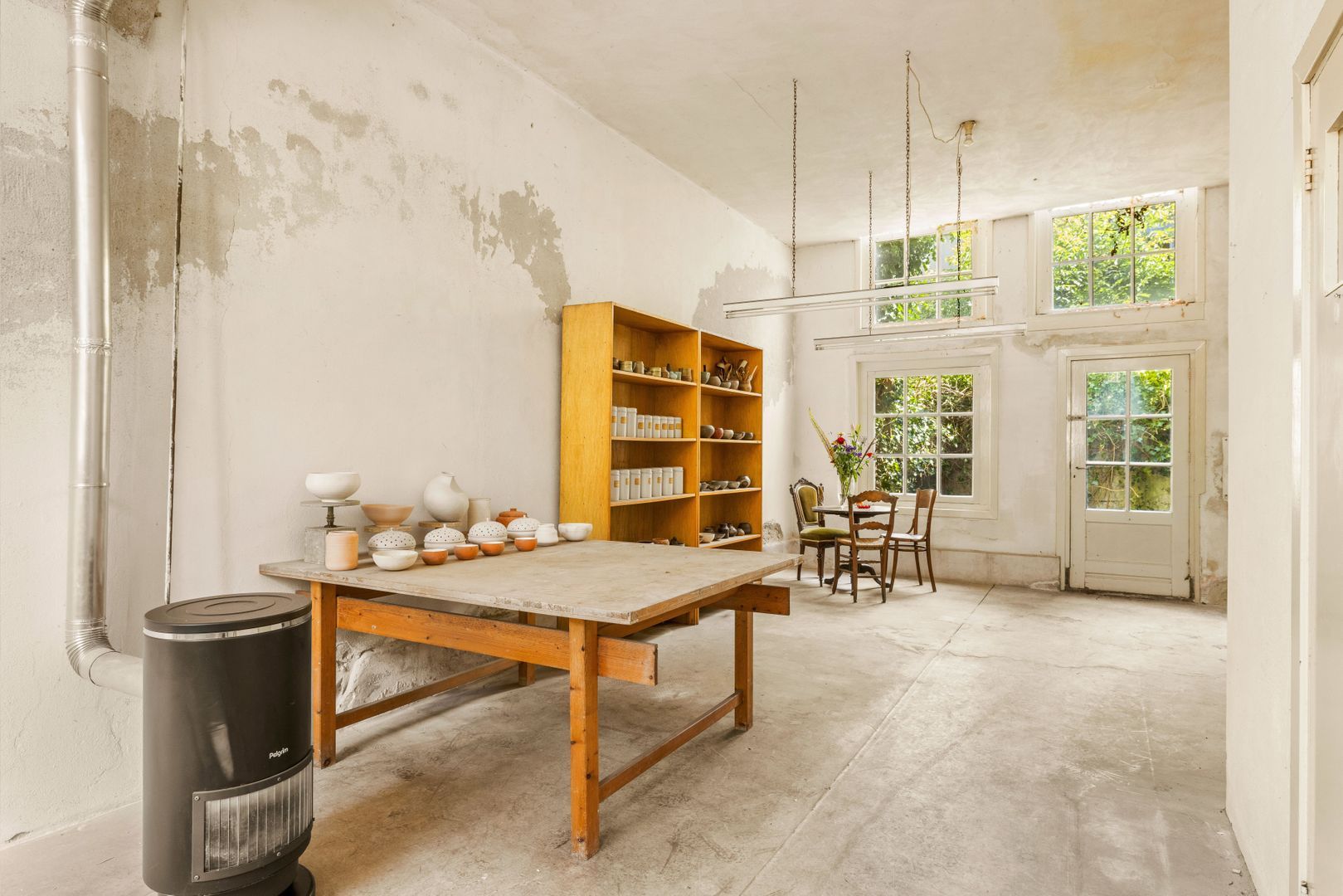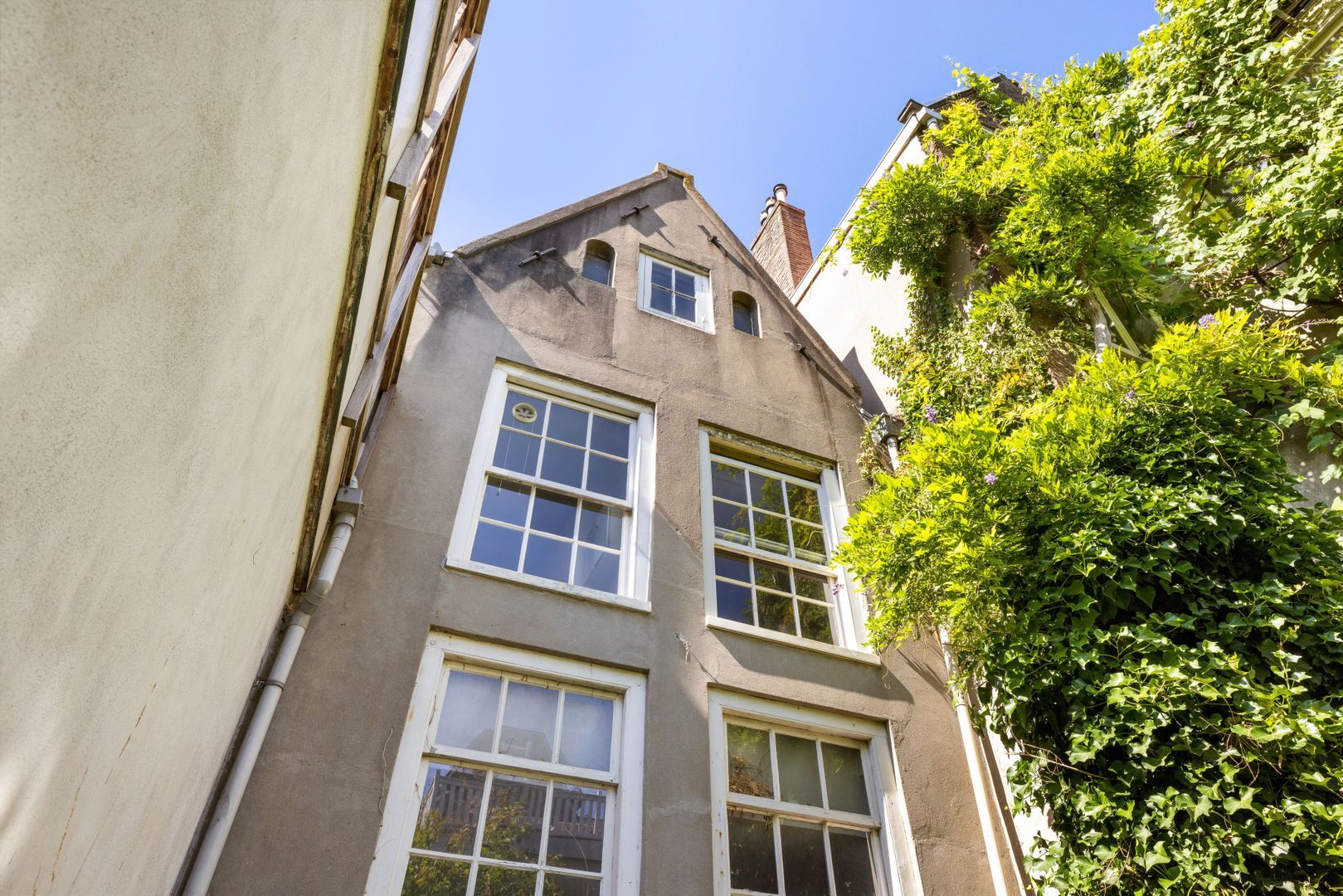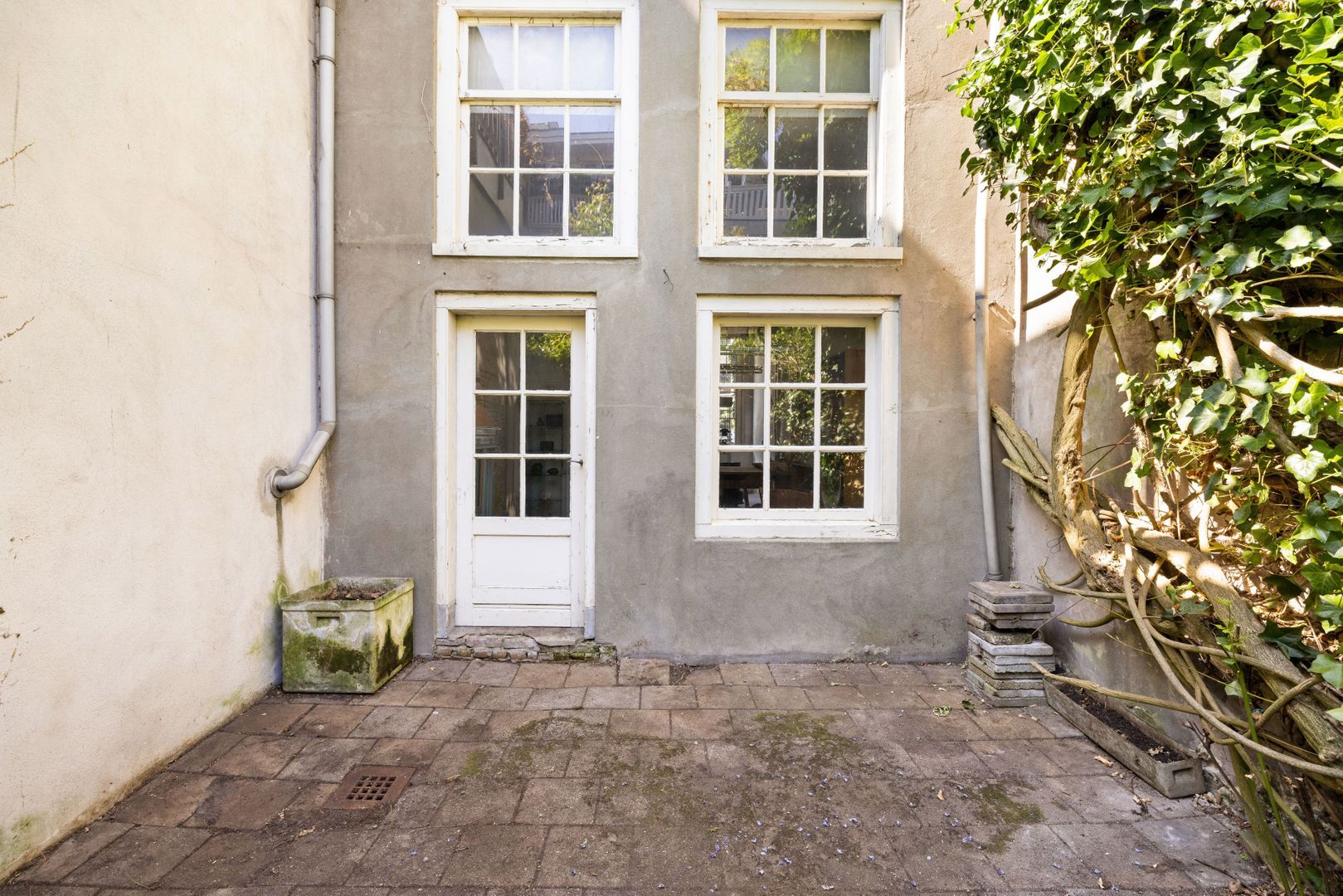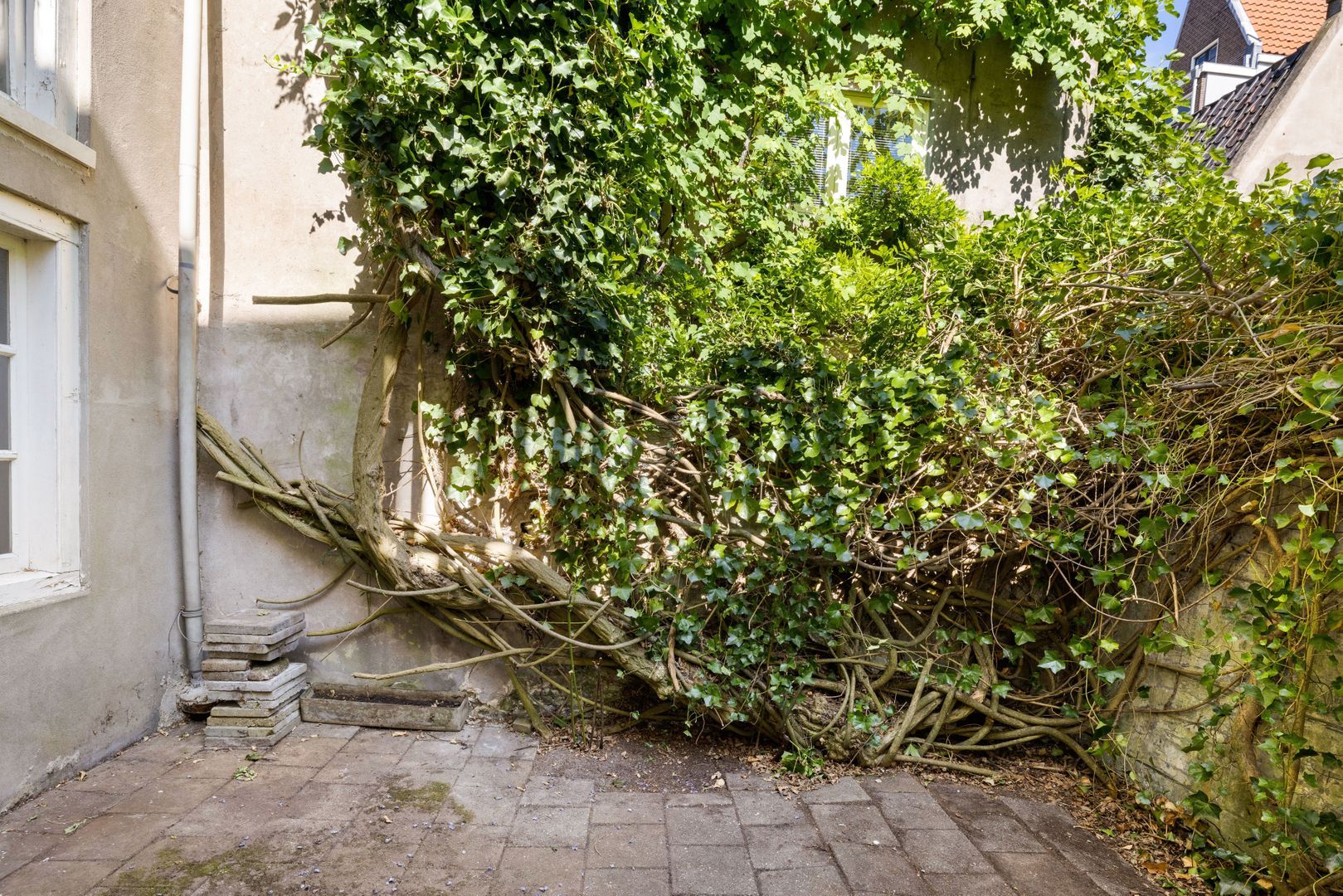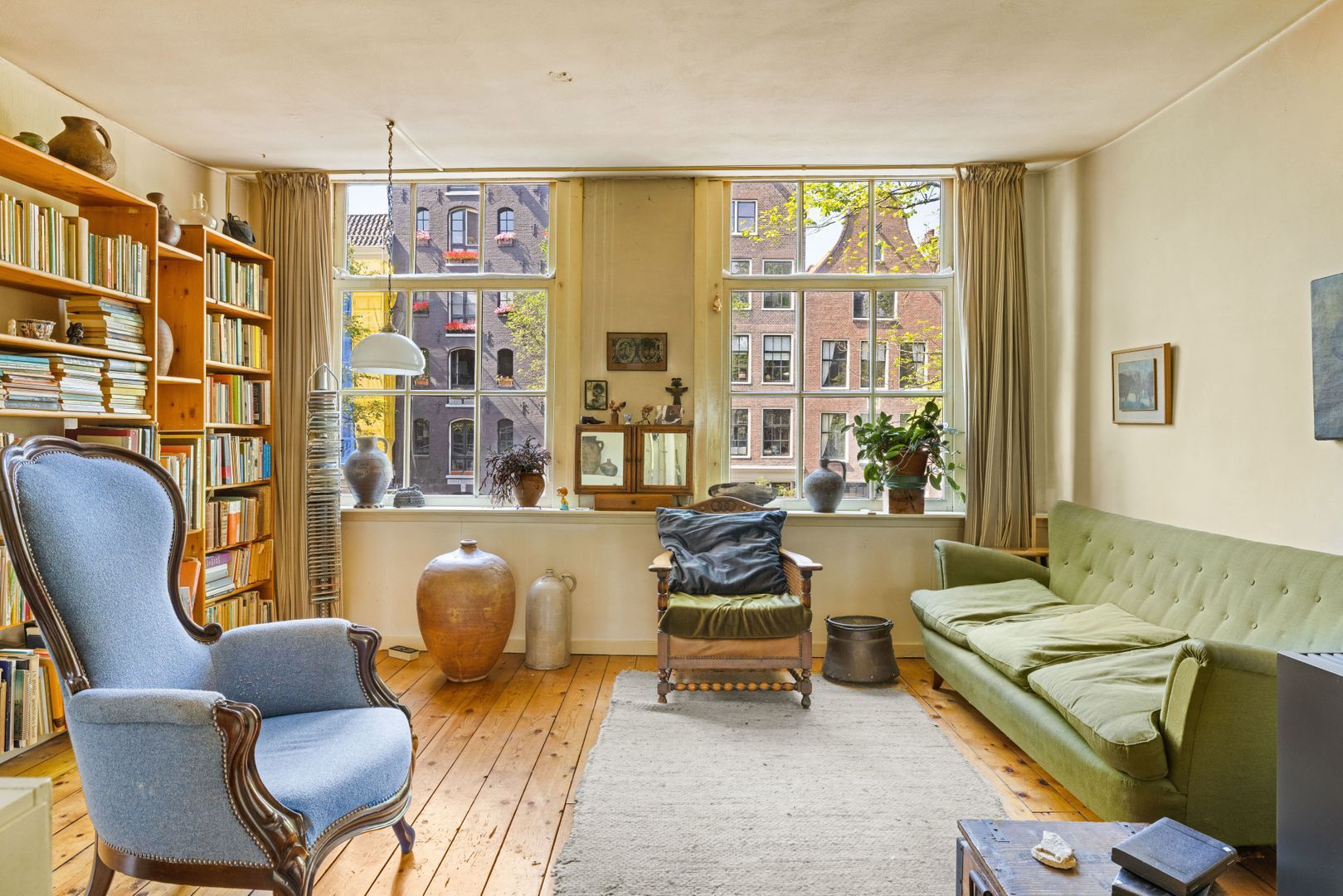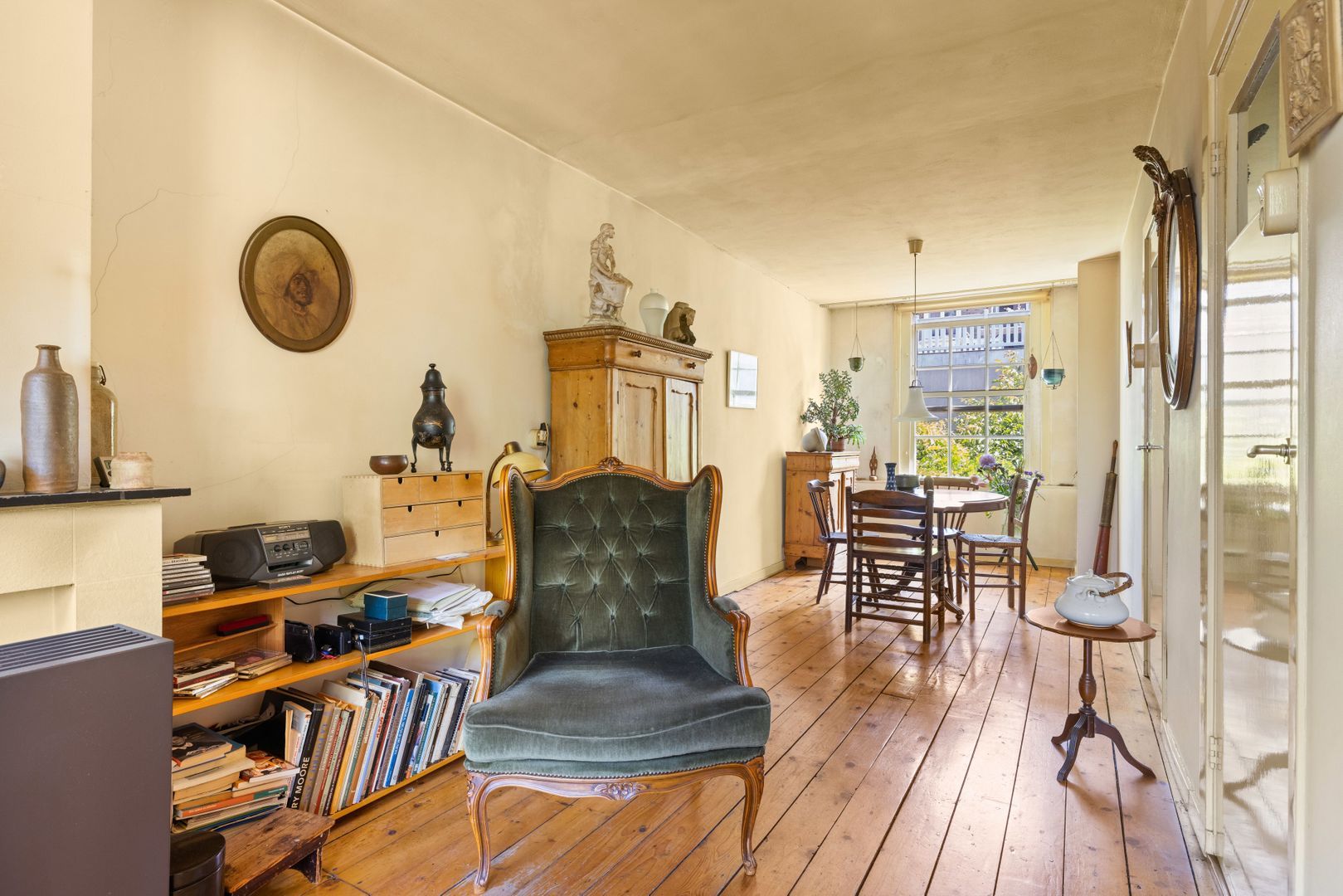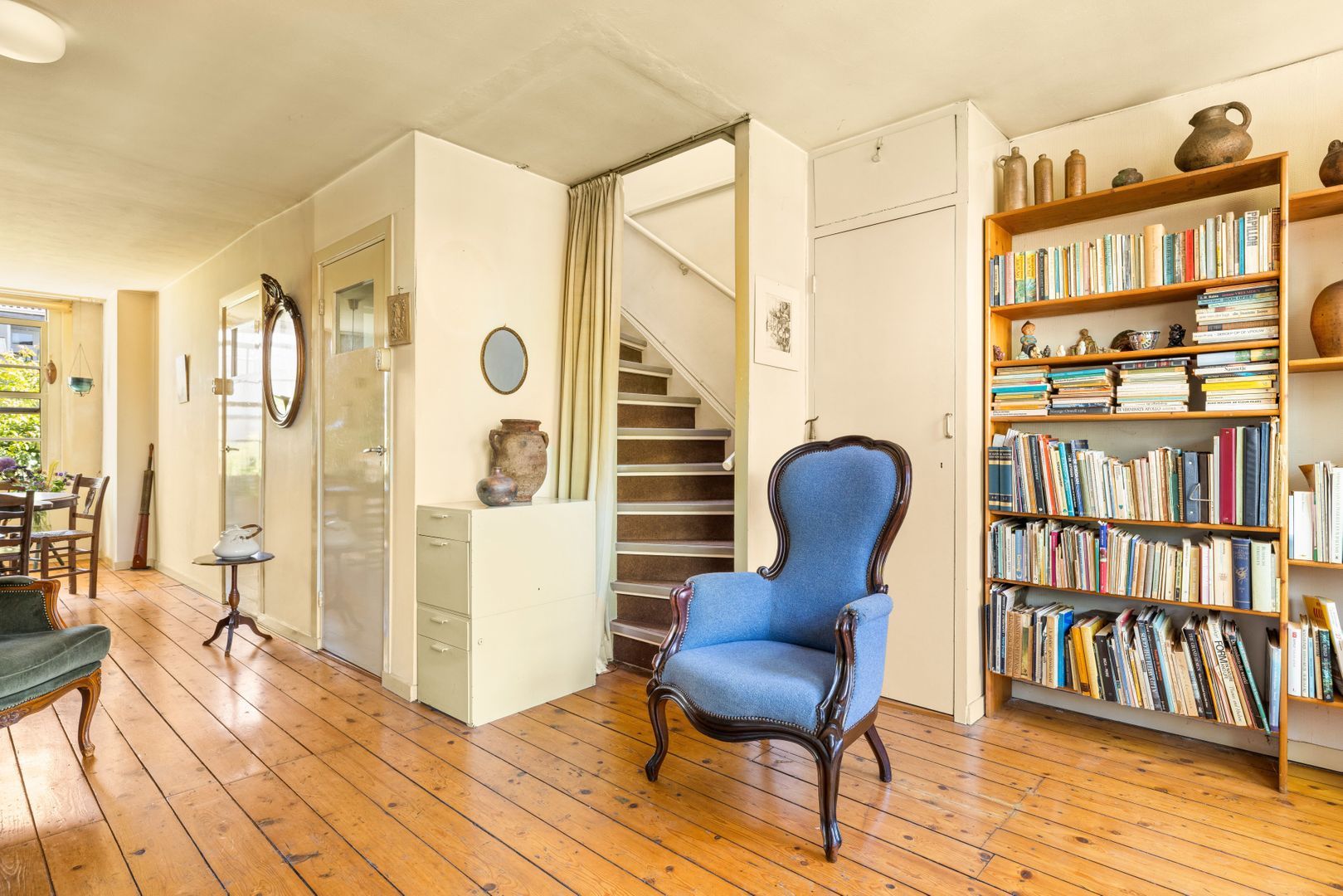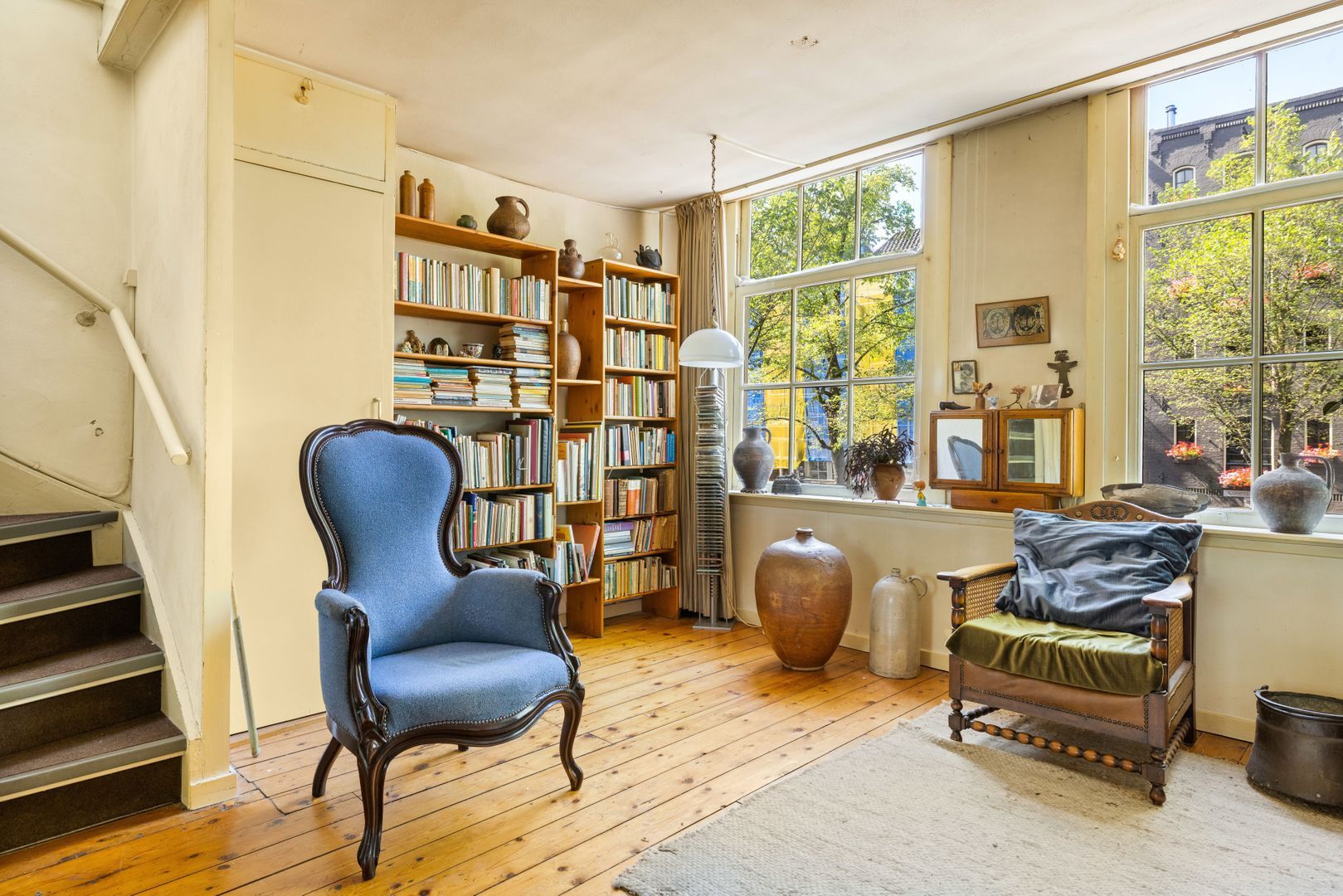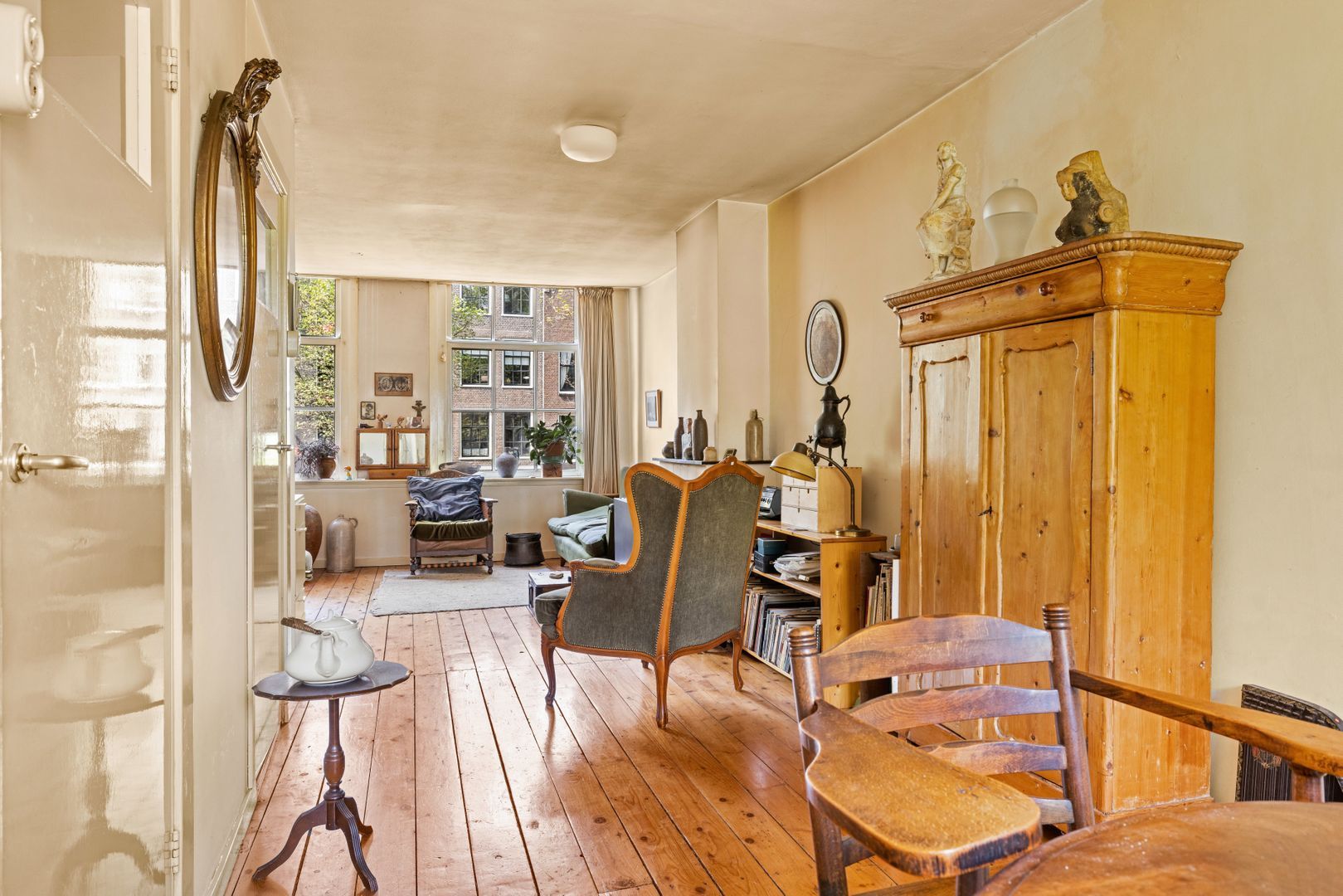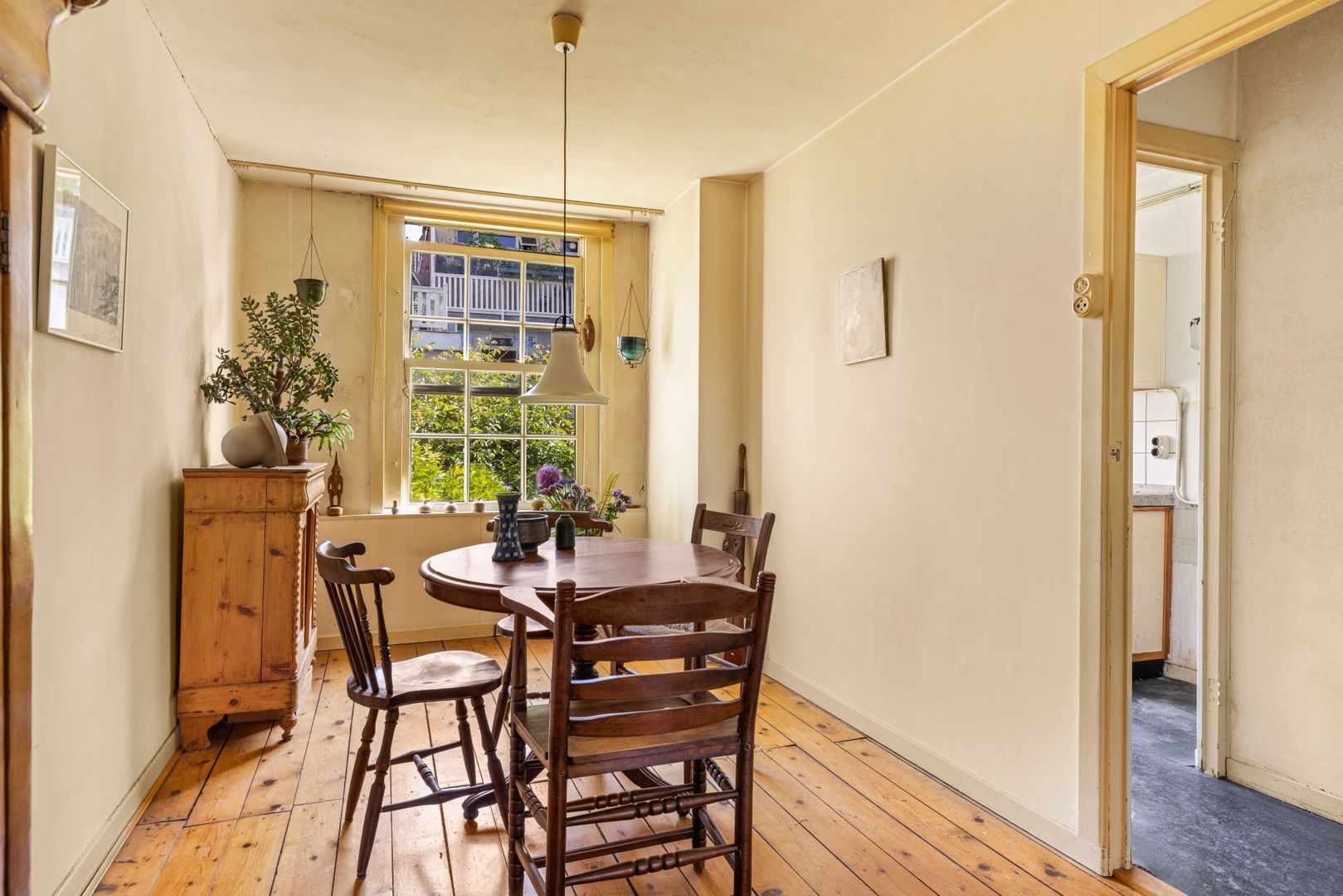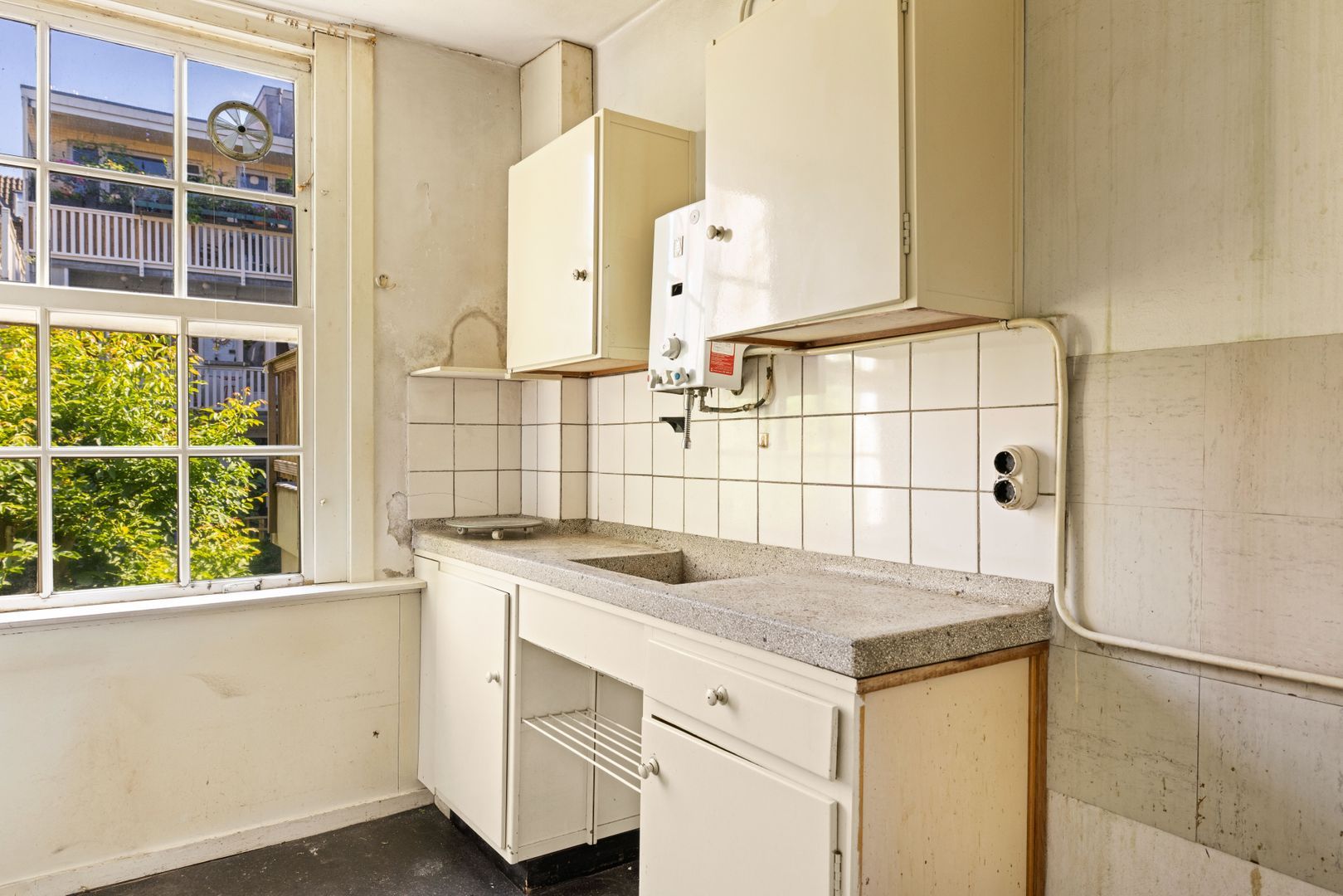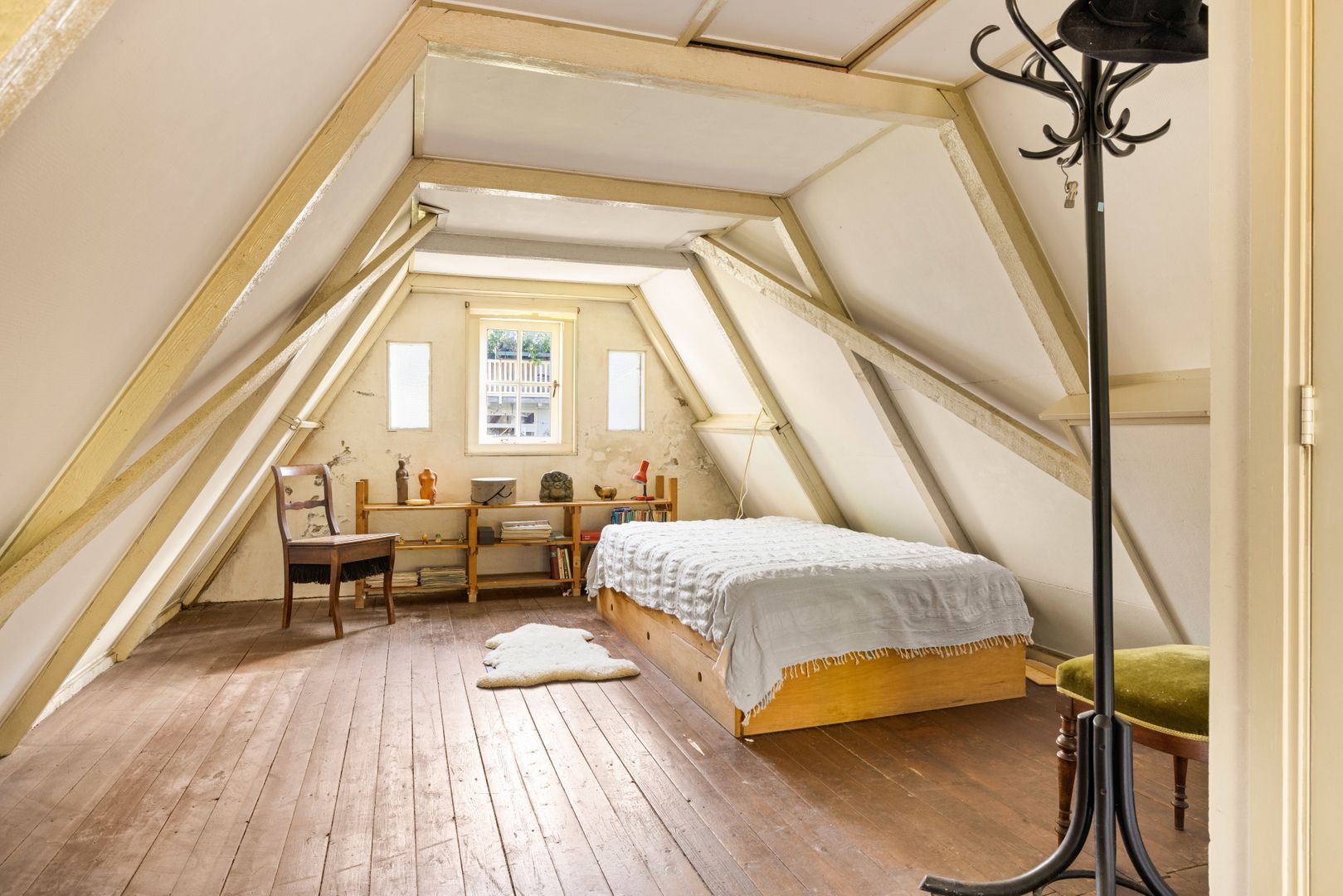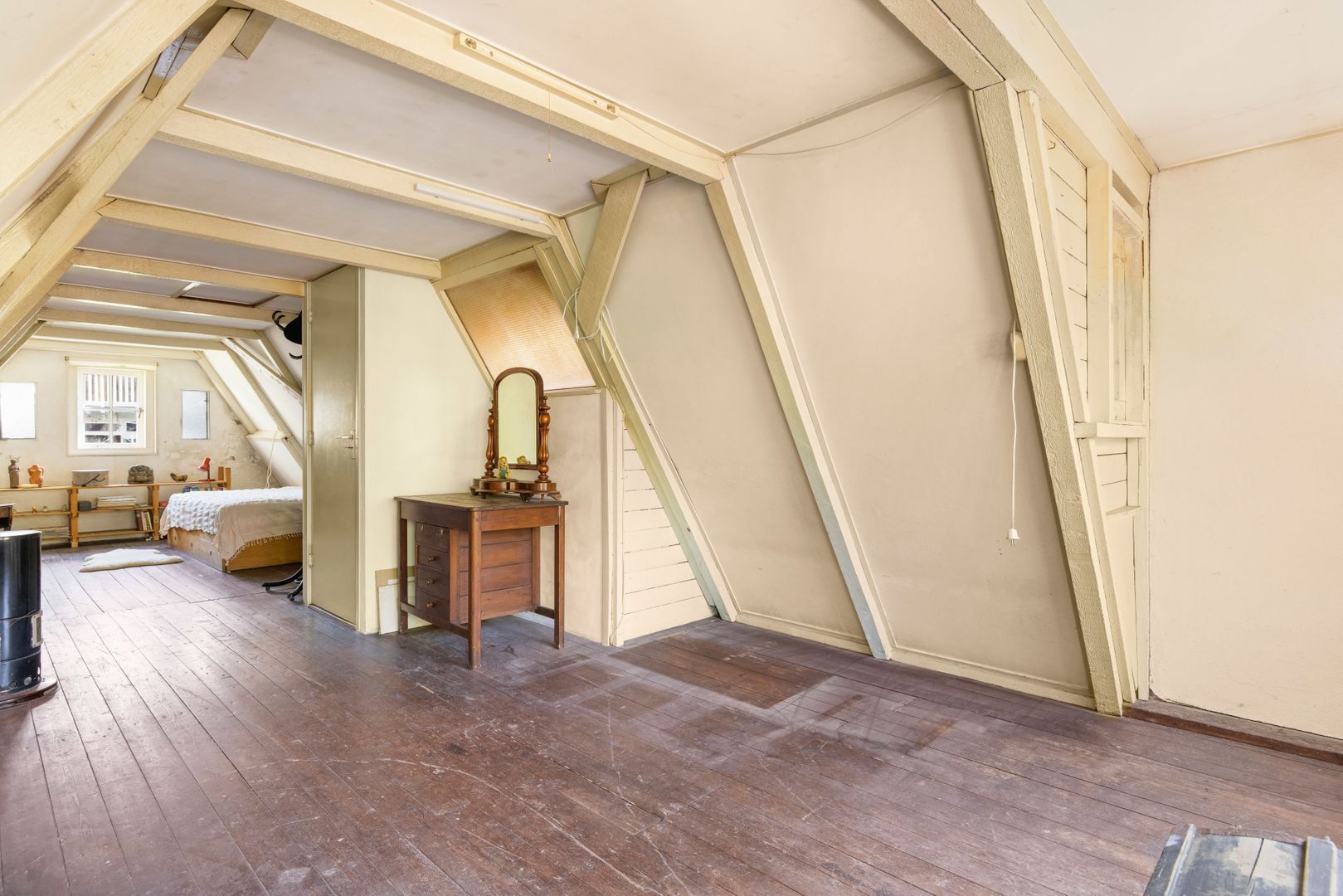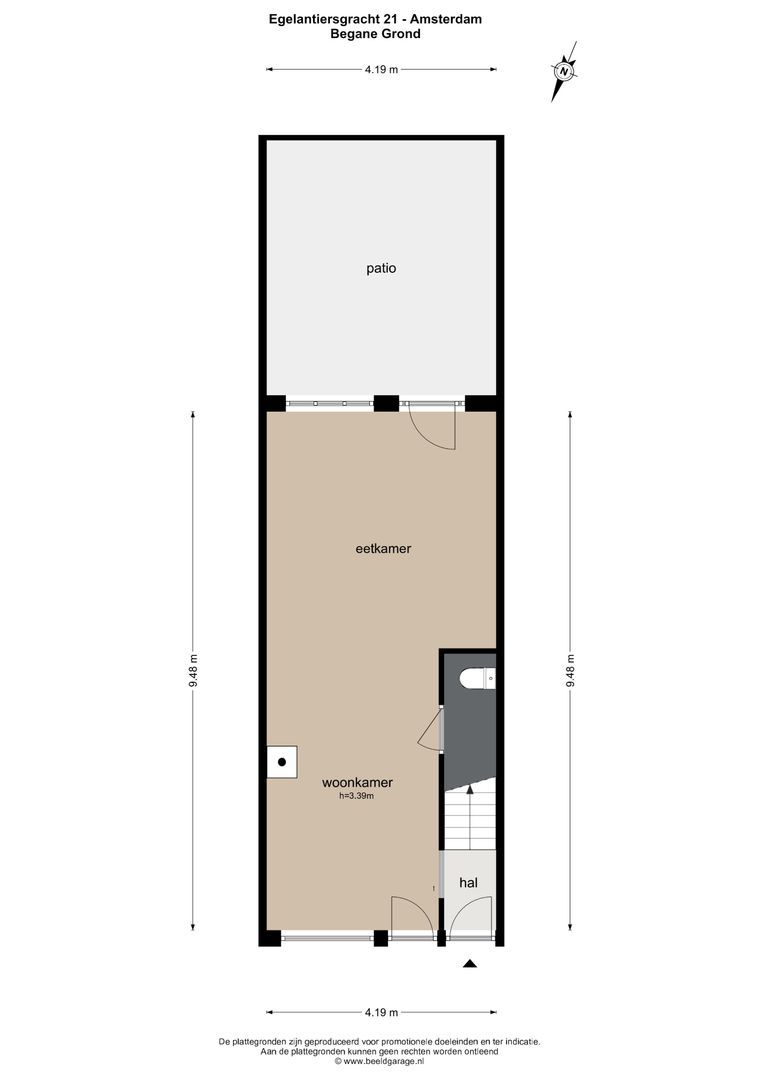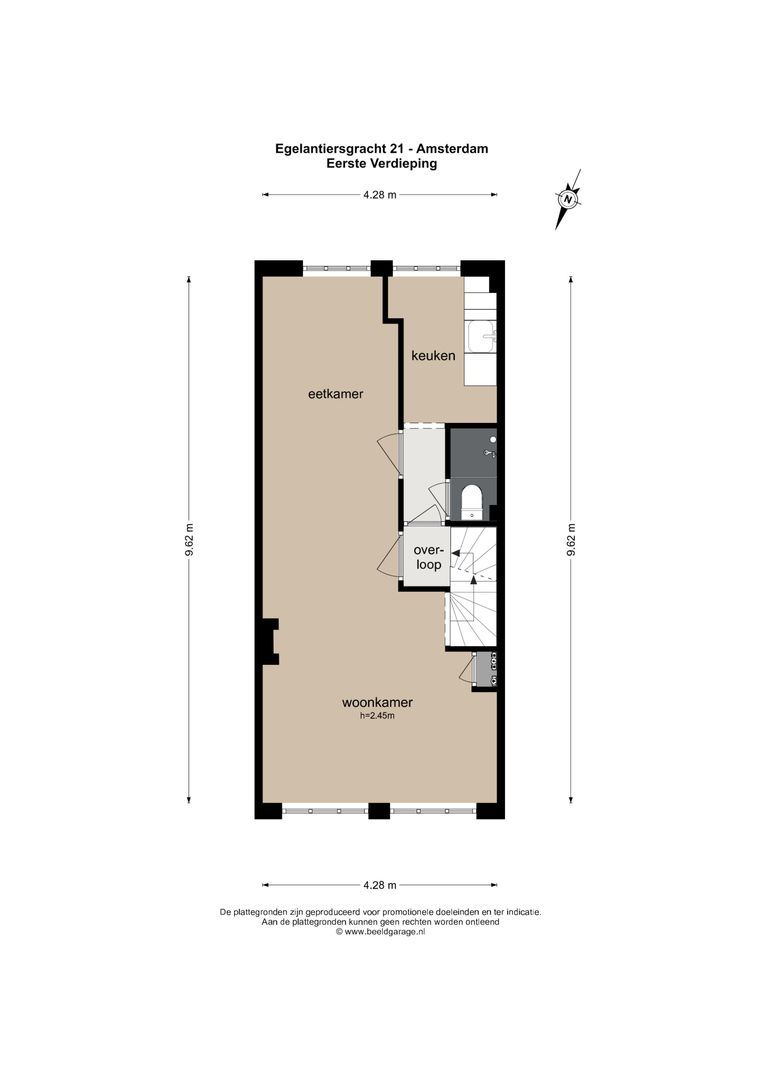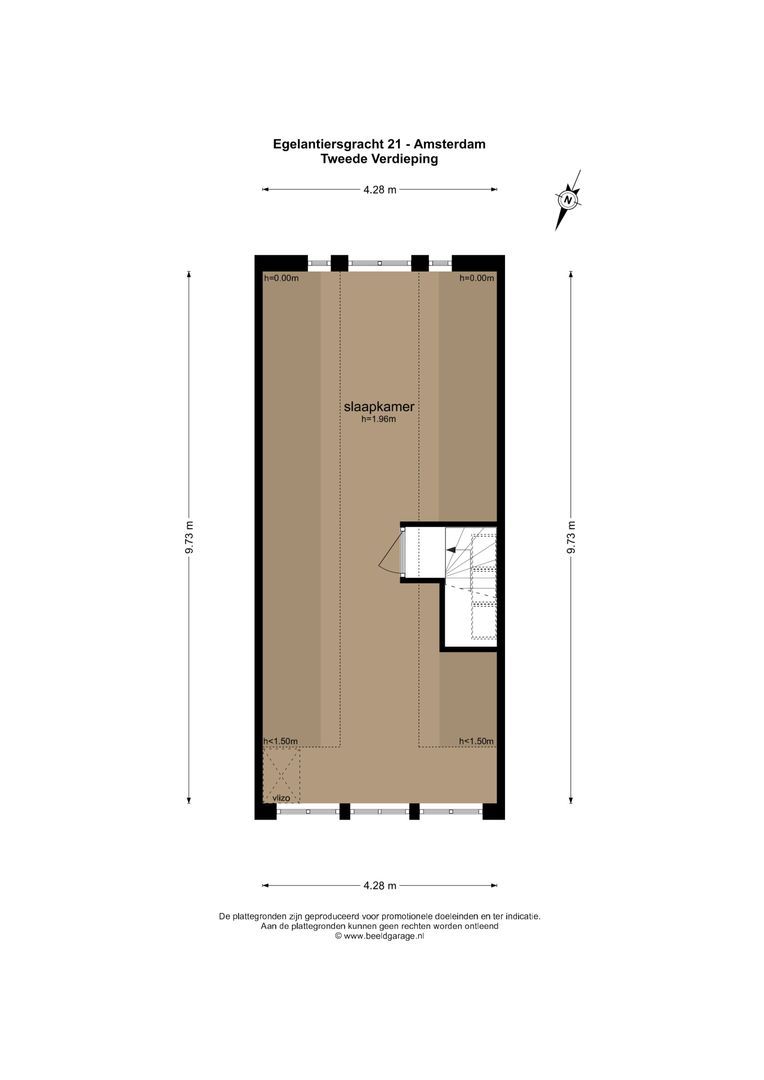 Sold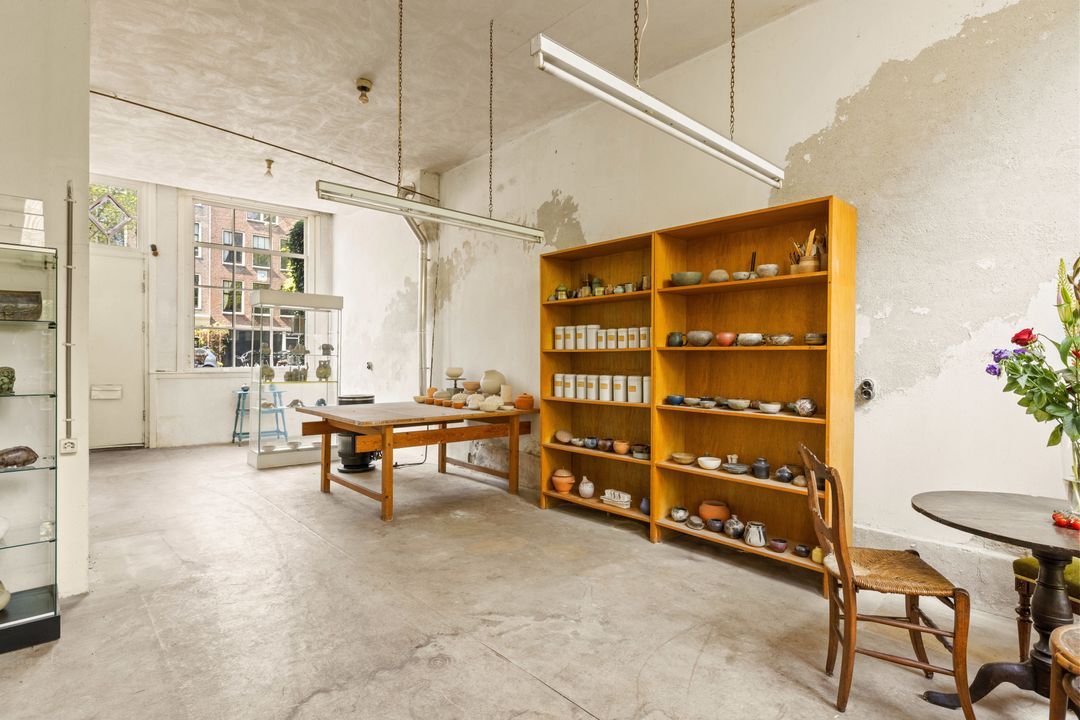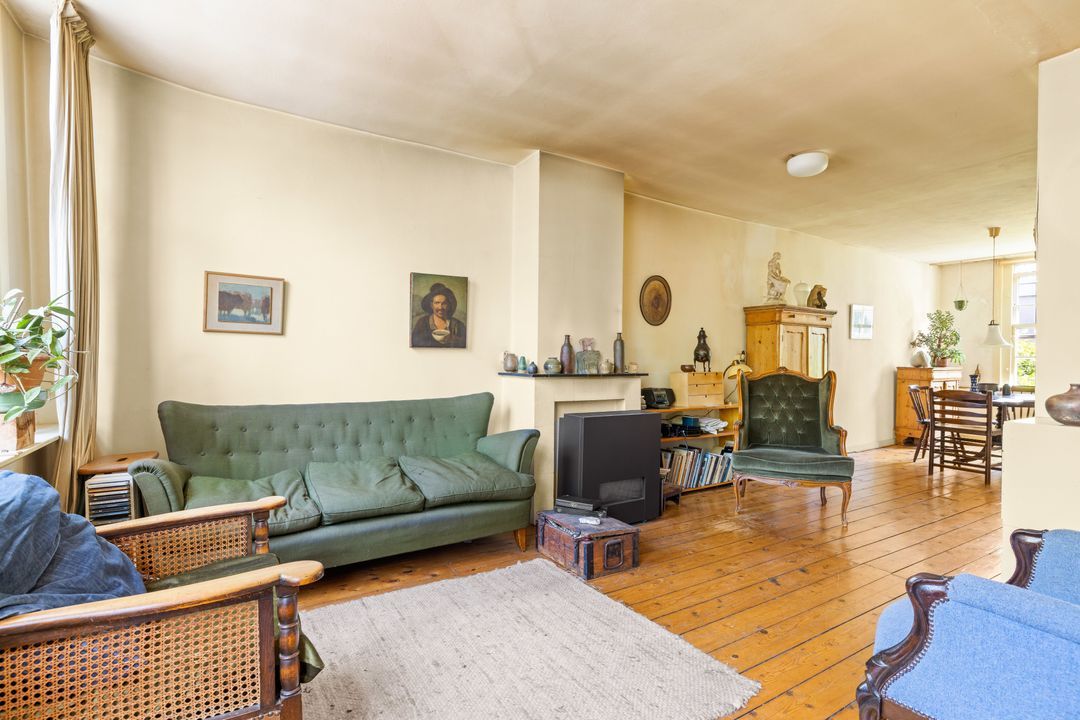 Egelantiersgracht 21 has successfully been sold by

Amsterdam At Home Makelaars
Don't want to miss out on another house? Create your personalised account and be the first one to receive updates regarding your new home, including the private sales.
Create your account
Unfortunately the description has not been translated by the realtor.
Instead, the original Dutch text is shown below.
Please press the Google Translate button for a translation.
Google Translate
ENGLISH BELOW ***

Zo 1 als deze zal u niet vaak tegengekomen! Een echte parel midden in de Jordaan! Dit lieve, bijzondere grachtenpandje met 3 verdiepingen is een rijksmonument, stamt uit derde kwart achttiende eeuw en ligt in een trendy buurt om de hoek van vele winkels, galeries, restaurants en cafés. Het pand dient geheel gerenoveerd te worden.

Indeling:
De begane grond heeft een plafond van maar liefst 3.39 meter hoog en werd voorheen gebruikt als atelier. Zowel de voorzijde als de achterzijde heeft een grote ramenpartij. De tuin is ca. 20m2 en is gelegen op het zuidoosten.
Op de eerste verdieping bevindt zich momenteel de woonkamer. Vanuit hier heeft u erg leuk uitzicht op de gracht. De keuken is gelegen aan de achterzijde en grenst aan de badkamer. De tweede verdieping werd gebruikt als 1 grote slaapkamer. Hier kunnen eenvoudig 2 kamers van gemaakt worden. Boven de slaapkamer is nog een vliering.

Omgeving en bereikbaarheid:
De Egelantiersgracht is een prachtige en authentieke gracht midden in het hart van de charmante en gezellige Jordaan met alle voorzieningen binnen handbereik. Op loopafstand is er een mix van winkels, galeries, restaurants en cafés zoals La Perla, cafe Sonneveld, café t' Smalle en Toscanini. Voor de dagelijkse boodschappen zijn er diverse supermarkten zoals de Albert Heijn en de Jumbo maar nog leuker is de biologische Noordermarkt waar men al vanaf de 17e eeuw komt ruiken, proeven en kopen. Maar ook het Marnixbad, De Negen Straatjes, het Westerpark en de Haarlemmerstraat zijn allemaal op loopafstand. Met de fiets bent u binnen 10 minuten bij het Centraal Station en met de auto bent u zo op de uitvalsweg A-10. Tot slot zijn er diverse metro-, tram- en bushaltes in de directe nabijheid.

Bijzonderheden:
- In het meetrapport is de 2e etage als overig inpandige ruimte opgenomen omdat het momenteel een plafondhoogte heeft van 1.97m. Echter het plafond is verlaagd zodat er een vliering is ontstaan. Deze is eenvoudig te verwijderen. Om die reden hebben wij de 2e etage meegenomen als gebruiksoppervlakte wonen;
- Bijzonder grachtenpand midden in de Jordaan;
- Rijksmonument;
- Bouwjaar derde kwart achttiende eeuw;
- 3 verdiepingen en een vliering;
- 1963 fundering hersteld;
- Gelegen op eigen grond;
- Oplevering in overleg, kan spoedig;
- De woning wordt verkocht "as is were is", dit wordt in de koopakte opgenomen;
- Niet zelfbewoningsclausule zal tevens worden opgenomen in de koopakte;
- Er is pas een overeenkomst als de koopakte is getekend;
- Vaste boedelnotaris HMK Notarissen in Amsterdam.

"Deze informatie is door ons met de nodige zorgvuldigheid samengesteld. Onzerzijds wordt echter geen enkele aansprakelijkheid aanvaard voor enige onvolledigheid, onjuistheid of anderszins, dan wel de gevolgen daarvan. Alle opgegeven maten en oppervlakten zijn indicatief. Van toepassing zijn de NVM voorwaarden."

***

You won't find a place like this anytime soon! A real gem in the middle of the Jordaan! This sweet, special canal house with 3 floors is a national monument, dates from third quarter eighteenth century and is located in a trendy neighborhood around the corner from many stores, galleries, restaurants and cafes. The property needs to be completely renovated.

Layout:
The first floor has a ceiling as high as 3.39 meters and was previously used as a studio. Both the front and the back have large windows. The garden is approximately 20m2 and is located on the southeast. On the second floor is currently the living room. From here you have very nice view of the canal. The kitchen is located at the rear and adjacent to the bathroom. The second floor was used as 1 large bedroom. Here can easily be made into 2 rooms. Above the bedroom is an attic.

Surroundings and accessibility:
The Egelantiersgracht is a beautiful and authentic canal in the heart of the charming and cozy Jordaan with all amenities within easy reach. Within walking distance there is a mix of stores, galleries, restaurants and cafes such as La Perla, cafe Sonneveld, cafe t' Smalle and Toscanini. For daily shopping, there are several supermarkets such as Albert Heijn and Jumbo but even better is the organic Noordermarkt where people come to smell, taste and buy since the 17th century. But also the Marnixbad, De Negen Straatjes, the Westerpark and the Haarlemmerstraat are all within walking distance. By bike it will take you 10 minutes to Central Station and by car you can easily reach the A-10 motorway. Finally, there are several metro, streetcar and bus stops in the immediate vicinity.

Details:
- In the measurement report, the 2nd floor is listed as other indoor space because it currently has a ceiling height of 1.97m. However the ceiling has been lowered so that a loft has been created. This is easy to remove. For this reason we have included the 2nd floor as living area;
- Special canal house in the middle of the Jordaan;
- Monument;
- Built third quarter eighteenth century;
- 3 floors and an attic;
- 1963 foundation recovered;
- Located on freehold land;
- Delivery in consultation, may soon;
- Not self occupying clause will be included in the contract;
- There is no agreement until the deed is signed;
- Permanent estate notary HMK Notarissen in Amsterdam.

"This information has been compiled by us with the necessary care. However, we accept no liability for any incompleteness, inaccuracy or otherwise, or the consequences thereof. All dimensions and surface areas are indicative. The NVM conditions apply.
Your Qualis-broker
Wouter Thöne
Amsterdam At Home Makelaars
Contact with the agent
Living extra­ordinarily
Spacious homes with character, located where you feel at home. Discover our exclusive listings.
View all our listings
Egelantiersgracht 21 has successfully been sold by

Amsterdam At Home Makelaars
Don't want to miss out on another house? Create your personalised account and be the first one to receive updates regarding your new home, including the private sales.
Create your account